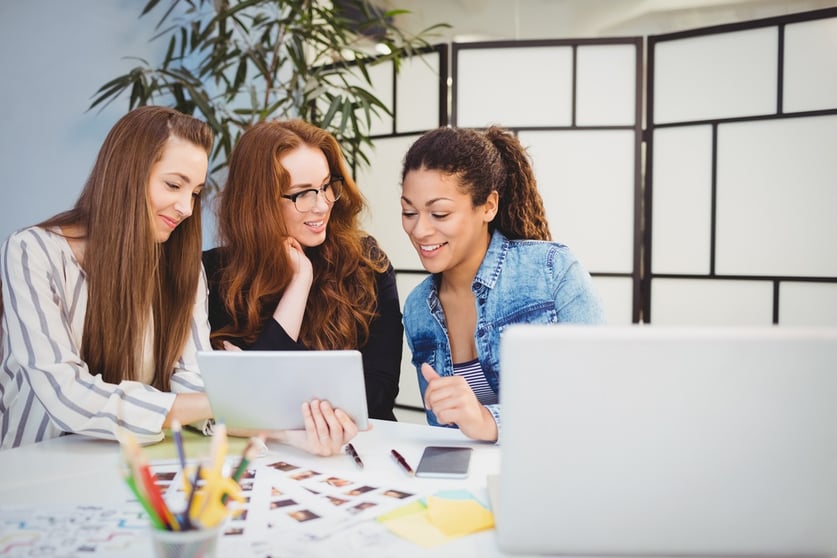 Is your business—or the business you work for—using social media for marketing purposes?
If so, you're one of millions of businesses, small and large, who are competing for followers, clicks, conversions, and revenue via social.
Adweek reports a whopping 91% of retail businesses use two or more social channels to reach potential customers online—and 81% of small enterprises are using at least one platform to market themselves.
That's a lot of competition!
On the flip side, more and more people across the globe are using social media every day. Out of a global population of about 7.6 billion, an incredible 3.03 billion are now active on social media.
That's a lot of potential.
Provided your business knows how to capture their attention and earn their trust.
One of the simplest ways marketers and business owners can stand out on social, is by ensuring each profile looks professionally managed, and visually exciting.
This really is a fundamental building-block of social media marketing today—and yet, in the rush to get new profiles up and running, many people are skimping on graphic presentation; neglecting to put quality, engaging visuals at the centre of their strategy.
Are visuals really so important on social, you ask? Here are a few numbers for the unconvinced:
Tweets with images receive 18% more clicks than tweets without images (source)
On LinkedIn, 98% of posts with images receive more comments than text-only posts (source)
Photos on Facebook generate 53% more 'likes" than the average, text-only post

(

source

)
Out of 5,000 surveyed marketers, 85% said they're prioritizing visuals to compete better on social this year (source)
90% of snap judgments are based on visual elements (like colours and images)—would your current social profiles pass the test?
So how can you instantly upgrade the graphic impact and appeal of your social profiles and the content you share? Get started with these 3 surprisingly simple graphic design hacks.
Graphic Design Trick #1: Combine Images with Text
This is a number-one, go-to graphic design hack for many digital marketers and designers. Laying text over a compelling visual instantly doubles the impact of your messaging.
Using this simple technique, you can convey an emotion while communicating a specific idea. There are many, many ways to play with this approach, including
combining client testimonials with visuals for greater impact
spicing up your charts and graphs with background images
Here's an example of an inspirational quote paired with a beautiful image. It takes just a few simple steps in Photoshop to achieve this effect.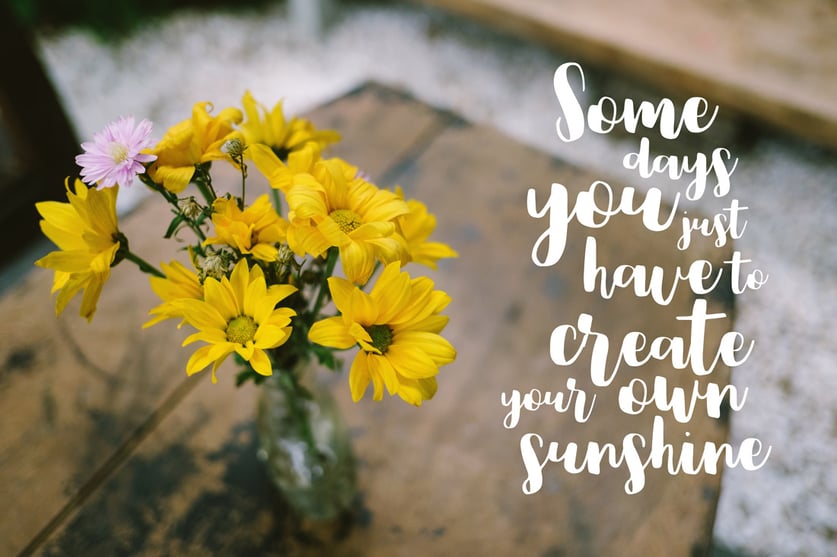 An example of text laid over an image (source: Shutterstock)
Graphic Design Trick #2: Manipulate Images to Properly Fit Each Social Profile
Are you using the same cover image for your Facebook and Twitter profile or banner? Did you adjust the image first, to fit the different specifications of each channel?
If not, you probably ended up with an image that looks stretched, distorted, or blurred. This might seem like a minor detail—but when you're competing for attention in the very crowded social media marketplace, poor image quality is definitely enough to make a bad first impression, and turn away prospective new audiences.
For example, Facebook and Twitter (which you're probably using) have different pixel specs for profile and header images.
For Twitter, the recommendation is:
1500x500 pixels for the header image
400x400 pixels for the profile image
Facebook has a long list of recommendations and things to keep in mind when choosing picture and cover photos, such as:
the profile picture displays at 170x170 pixels on desktop, 128x128 pixels on smartphones, and 36x36 pixels on most feature phones
the cover image must be at least 400 pixels wide and 150 pixels tall
the cover image loads fastest as an sRGB JPG file that's 851 pixels wide, 315 pixels tall and less than 100 kilobytes

Example of image specs for Facebook profile and cover images (Source: Buffer)
Lost as to what these parameters mean? Or how to optimize your images for different screen sizes and loading speeds?
Enter Photoshop. With just a little instruction and few simple steps, you can easily resize and format your images—and make sure their quality isn't degraded before adding them to your social profiles.
A little graphic design training is a worthwhile investment to ensure you understand the image specifications of every major social network, and how to bring out the best in every photo you use.
Graphic Design Trick #3: Add Originality to Boring Stock Photos
Just because you don't have access to custom illustrations or original photography, doesn't mean you can't make your stock images stand out in the creative ways audiences crave.
With some beginner graphic design training, you can easily apply Photoshop tools to add originality to the visual content you share—and help define the uniqueness of your company brand.
In just a few steps, you can:
blur backgrounds to highlight a focal point
add depth and texture to flat images
combine images using Photoshop layer masks
create and layer vector graphics over your images
use filters to play with brightness, contrast, temperature, color balance, and more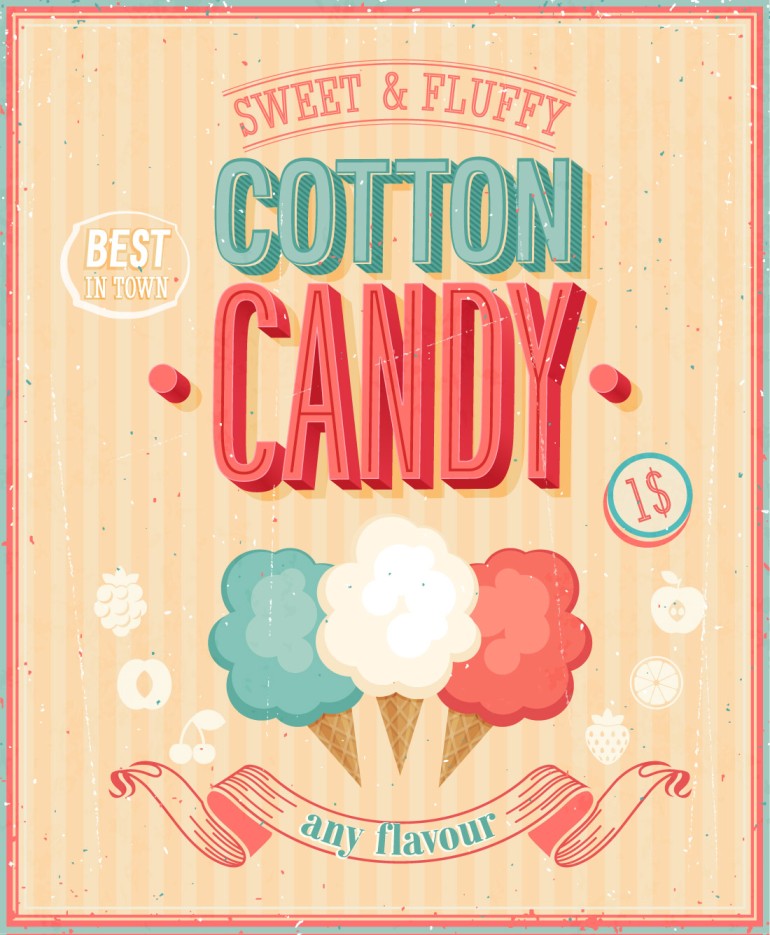 Flat image enhanced with depth and texture tools in Photoshop (source: Shutterstock)
Important Tip: Be sure to check the stock photo license to ensure it allows for editing and manipulation.
And there you have it! Three simple, yet highly effective graphic design tactics absolutely any marketer can use to instantly upgrade their social media profiles and content.
Looking for more tips? Considering taking a graphic design certificate, so you can learn Photoshop, master these techniques, and more?
Explore the Graphic Design for Professionals Certificate offered by Kompass Professional Development. Study online, learn Photoshop, and develop practical visual branding skills for your business.
Click below to browse a complete list of graphic design certificate courses, see upcoming start dates, or chat live with a knowledgeable advisor. We're here to help!