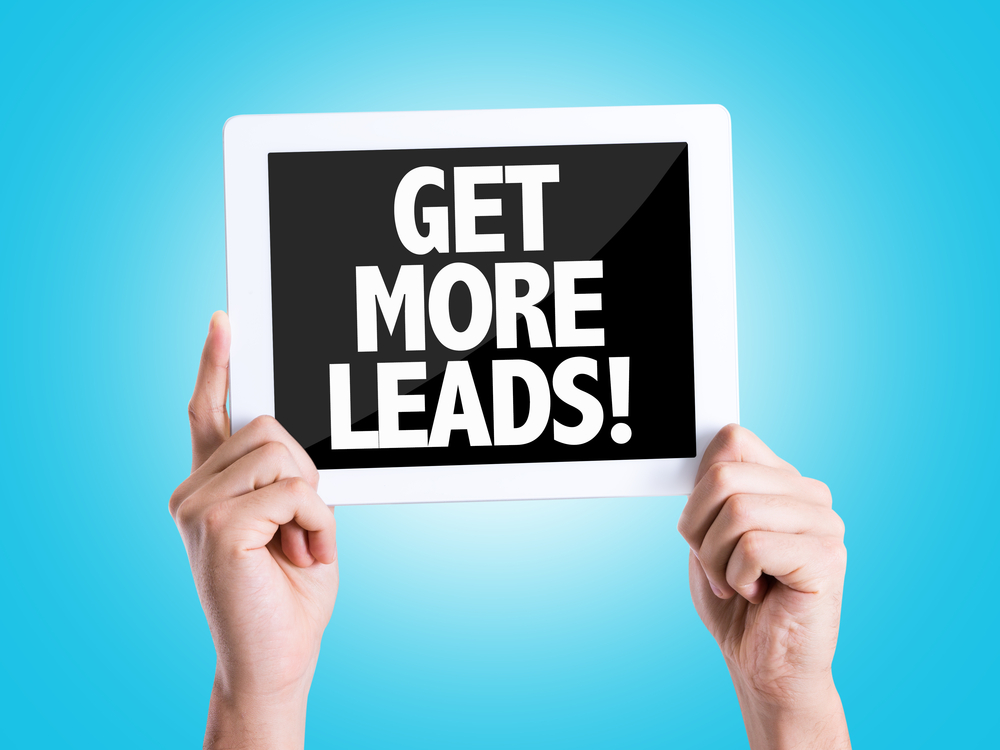 How do you attract high quality leads for your business, and successfully guide them down the path to purchase?
If you work in digital marketing, this is probably the question that keeps you up at night! And you're definitely not alone.
Let's take a look at some recent stats on lead generation, and the pressure marketers are feeling to improve performance in this area:
65% of businesses say generating traffic and leads is their biggest marketing challenge (Source: HubSpot)
96% of visitors who come to your website are not ready to buy yet...so how do you get them ready?? (Source: Marketo)
74% of companies say converting leads into customers is their top priority—so, it's not just about getting leads, it's about nurturing them into clients (Source: HubSpot)
So what can you do about it?
To start, there are some fundamental pillars that should be in place. Namely, you need to know your audience well, understand how they convert into leads, and figure out how to encourage those conversions at every touchpoint.
Easier said than done! Digital marketing training can help you tackle this challenge, but there are some steps you can take on your own to get started.
Begin with these 3 well-recognized keys to generating more leads online.
1. Map out your customer buyer "journey"
What steps does your customer take when deciding whether or not to buy your product? Do they start by reading a blog post or two, move on to browse your product pages, and then dig into your reviews and case studies? Take a moment to consider this stat...
"50-90% of the buyer's journey is complete before a buyer reaches out to sales."
You need to know what your audience is doing during that journey. This will depend on the products or services you sell, how big an investment is required, and how much deliberation your audience tends to do before buying.
How do you figure it out? Take a closer look at:
What pages on your website get the most visits? (check Google Analytics)
Where do conversions happen? (re, requests for information, CTA clicks, downloads, etc.)
How many touchpoints does a prospective client have with your company before buying?
What are your frequently asked questions? (talk to your sales team)
Before you can tweak your digital marketing to generate more leads, you need to map out a typical conversion journey. Once you understand the decision-making process your clients are going through, you can start optimizing each step of that process—and get more leads.
Digital marketing training can be extremely helpful in learning how to conceptualize your conversion funnel, and use analytics tools to analyze your buyer behavior.
The more you know, the better you can connect with and convert your website traffic.
2. Offer valuable content at every step
Are you actually helping people make informed decisions about your products? Are you addressing common questions, and providing customized tools your audience can use during their conversion journey?
We're talking about things like:
quality blog posts that resolve FAQs and break down buyer roadblocks
checklists, quizzes, and self-assessments
reviews, testimonials, and case studies
how-to and product demo videos
Most marketers realize the importance of content marketing. What they often don't realize, is how to tailor their content offers to each stage of the decision-making process (top, middle, and bottom of the funnel).
Now that you've mapped out your buyer journey, you'll know where to place your offers, and what kind of content to provide at each stage.
"Marketers who align content to specific stages of the buyer's journey achieve 73%
higher average conversion rates than those who don't." (Aberdeen)
Maybe you're already really great at top-of-the-funnel content, but you're lacking resources to help close deals through the middle and at the end.
For example, you're attracting a good amount of traffic to your website through blogging—but you're not successfully engaging those visitors once they arrive. You have a high bounce rate. All of those potential new leads are falling through the cracks.
You're not providing the right kind of follow-up experience needed to push that traffic further down the funnel, and turn it into new leads. Your website might be lacking:
Personalized calls-to-action (CTAs)
Persuasive content (client testimonials, and other "ROI content", positioned in the right places)
An online chat or virtual assistant tool (many users vastly prefer a self-serve inquiry option)
A simple user experience (not too much copy on each page, simple directions, helpful graphics)
If you're struggling in this area, a solid digital marketing course can help you generate more organic traffic through SEO, figure out what content to create, evaluate your website user experience, and better track your results.
Related: How to Choose the Right Digital Marketing Certificate (& Get the Skills You Actually Need)
3. Get on board with lead nurturing
So, once you get a new lead, what system do you have in place to keep them interested right up until they buy? After all, most of your new leads won't be ready to commit right away. They'll need some convincing.
One of the most popular ways to do this is through automated email nurturing. You tailor a set of email messages to each stage of your buyer journey, load them into an automation tool, and they go out to your contact list on a pre-determined schedule.
You use these emails to deliver relevant content offers, like blog posts, video testimonials, downloads, free trials, etc.
You stay top-of-mind, offer added value, and continue to build the relationship, while your leads move through their buyer journey.
"Using lead nurturing helps 15-20% of 'not yet ready to purchase' opportunities turn into sales." (Gleanster)
It's definitely worth looking into some email automation software, to help you turn more of your hard-earned leads into confirmed customers.
It takes to time to create the emails—but once they're loaded into the system, you can sit back and reap the rewards.
And with more and more companies embracing email lead nurturing, can you really afford not to jump on board? There are many tools to get started with, including HubSpot, Infusionsoft, MailChimp, and ConstantContact.
What's next?
So, these are three keys to getting more leads for your business, and making sure those leads turn into customers.
And while this all sounds fairly straightforward, we know it can be really challenging to customize these tactics for your business and your customer. These are general rules—you've got to personalize them for your needs and goals.
This is exactly the kind of help we offer through our digital marketing certificate, which is tailored to the needs of business owners and marketing professionals.
Check out this interview with the instructor, Javier, who explains how we customize the training to each students' needs—and ensure you walk away with real solutions to your marketing challenges.
Or, use the links below to explore the Social Media, Digital Content & Online Marketing Certificate. See a course list, meet the instructor, see pricing, and chat live with an Advisor. We're here to help!