The world of work is continually evolving, driven by technological advancements, shifting job market dynamics, and changing skill requirements. If you want to succeed, you need to stay ahead of the latest trends—from the impact of automation and artificial intelligence to the rise of the gig economy and flexible work arrangements.
This blog post explores the changing landscape of work and highlights the key career trends to watch in 2023. Whether you're looking to upskill, transition to a new field, or enhance your existing capabilities, this guide will provide valuable insights and guidance for navigating the job market and securing your future career success.
TABLE OF CONTENTS
AUTOMATION AND AI IN THE WORKPLACE
Artificial intelligence (AI) has been reshaping the nature of work for many years. However, the pace of automation has kicked into high gear now that generative AI tools like ChatGPT are moving into the mainstream. This technology, which generates human-like responses to user prompts, is dramatically changing the way people work.
AI can be used to answer customer inquiries, synthesize research, create content, write code, and a whole lot more. While in the past, AI-led processes have taken over tasks like record keeping and data entry, it's increasingly threatening tasks we think of as being more reserved for humans, like reasoning and decision making.
In the World Economic Forum's Future of Jobs Report 2023, the companies surveyed estimated that 34 per cent of all business tasks are currently performed by machines. Looking ahead, they forecast that 42 per cent of tasks will be automated by 2027.
Some experts stress that while virtually everyone's job will be impacted by AI, it may be a matter of augmentation rather than automation. In other words, AI may not eliminate your job, but it will likely change the way you do your job.
Interestingly, only a quarter of the organizations in the Future of Jobs report expected AI to result in job losses, while half thought it would lead to job growth.
Emerging Industries and Roles
The World Economic Forum estimates global demand to grow by at least 25 per cent for roles like:
AI and machine learning specialists
Business intelligence analysts
Information security analysts
Digital transformation specialists
Data analysts and scientists
Database and network professionals
And of course, as AI technology continues to develop, entirely new roles are emerging. Some of these include:
Prompt engineer—Create, refine, and optimize queries to yield the desired results from generative AI tools
AI trainer—Train AI models by preparing data, conducting training iterations, and making necessary adjustments to enhance the AI tool's accuracy and capabilities
AI ethicist—Strive to reduce bias and ensure that AI technologies are used in a safe and ethical way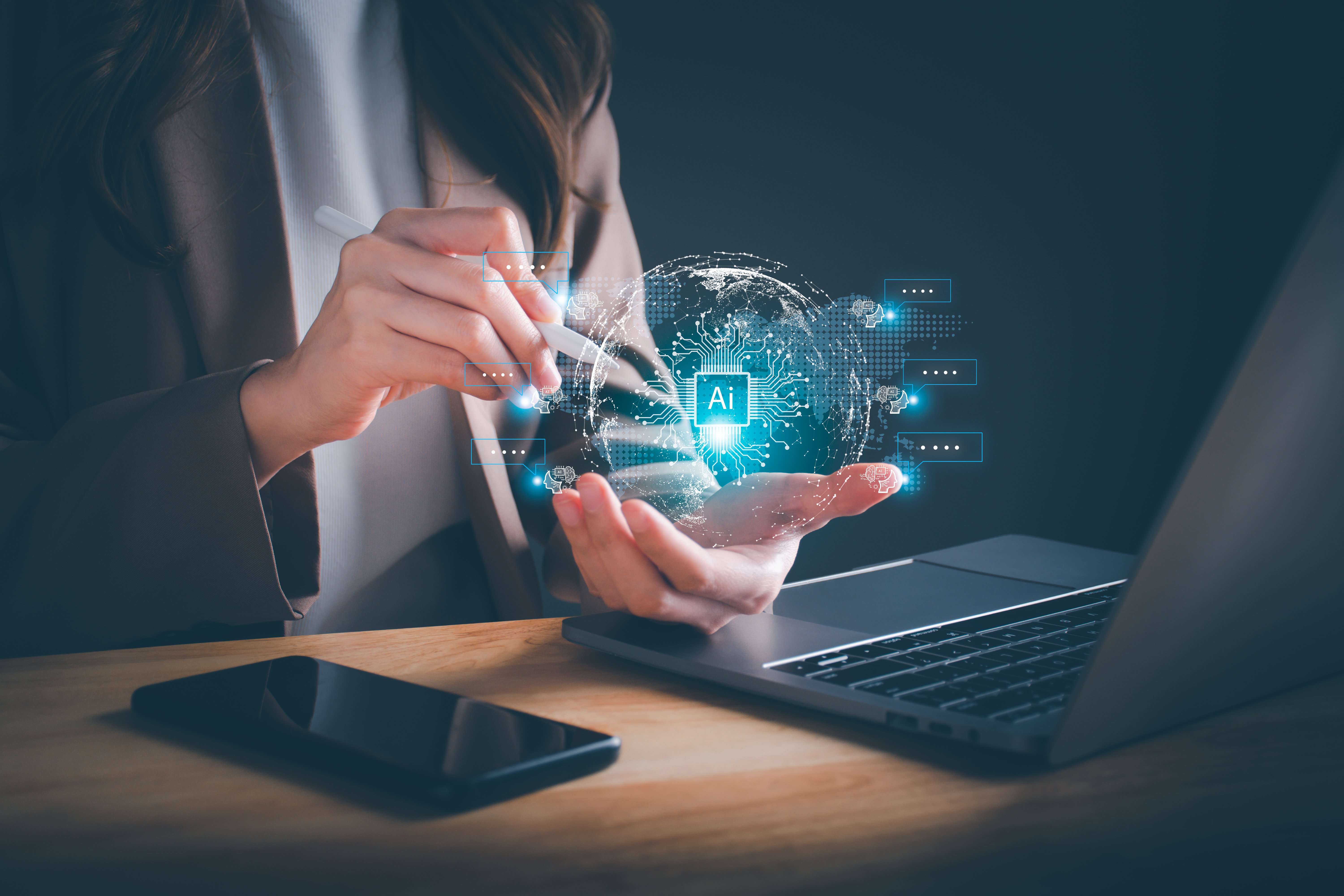 The growing use of AI will open up career opportunities
THE GIG ECONOMY
Many Canadians work independently and harness various income streams, either in addition to or in place of being a regular employee on a company's payroll. These "gig workers" provide services on a short-term contract or temporary basis. Many of them connect with clients through an app or website (think Uber, Skip the Dishes, Upwork, or Airbnb) and are known as digital platform workers. Others find freelancing or contracting opportunities on their own.
Because the definition of gig work varies, it's difficult to get an accurate estimate of how widespread it is.
In December 2022, Statistics Canada's Labour Force Survey included data on digital platform employment for the first time. Here's how many Canadians participated:
Delivery services for food and other goods: 207,000
Taxi or rideshare services: 79,000
Content creation (videos, blogs, podcasts): 58,000
Programming, coding, web, or graphic design: 42,000
Teaching or tutoring: 41,000
The total amounted to 2.2 per cent of the total working population.
But expanding the definition can dramatically change the numbers. One survey from July 2022 asked workers if they had provided paid services on a full-time or part-time basis as an independent contractor or freelancer. Based on that definition, it found that more than 20 per cent of the Canadian workforce had done some form of gig work in the past year.
All of this suggests that the model of full-time salaried employment may be fading. Aspiring professionals should be prepared to market their skills to multiple companies and draw on different avenues for income.
REMOTE WORK TRENDS
The massive and sudden shift to remote work during the pandemic caught many companies and employees unaware. But even as the pandemic is fading, the concept of remote work is not. Rather, it's being spurred on by a competitive talent landscape and many employees' strong preferences to achieve better work-life balance by working outside the traditional office at least part of the time.
In a survey of Canadian businesses conducted in the first quarter of 2023, 40 per cent of organizations expected to have difficulty finding and keeping workers. To attract and retain talent, 22 per cent of those firms planned to offer flexible schedules, and 10 per cent planned to offer remote work options.
In fact, Robert Half Canada reported that in April 2023, more than 23 per cent of new job postings offered remote work.
However, some major organizations like Amazon and RBC are going the other way, demanding that staff return to the office. They contend that employee productivity takes a hit when people work from home.
The federal government made a similar move, announcing in December 2022 that public service workers would be expected to be in the office at least two days a week. A few months later, remote work was a key issue in the Public Service Alliance of Canada strike. The union and the government eventually settled on an arrangement whereby managers assess work-from-home requests on an individual basis.
While the push and pull between employee expectations and employers will likely continue, it's clear that remote—or at least hybrid—work is here to stay.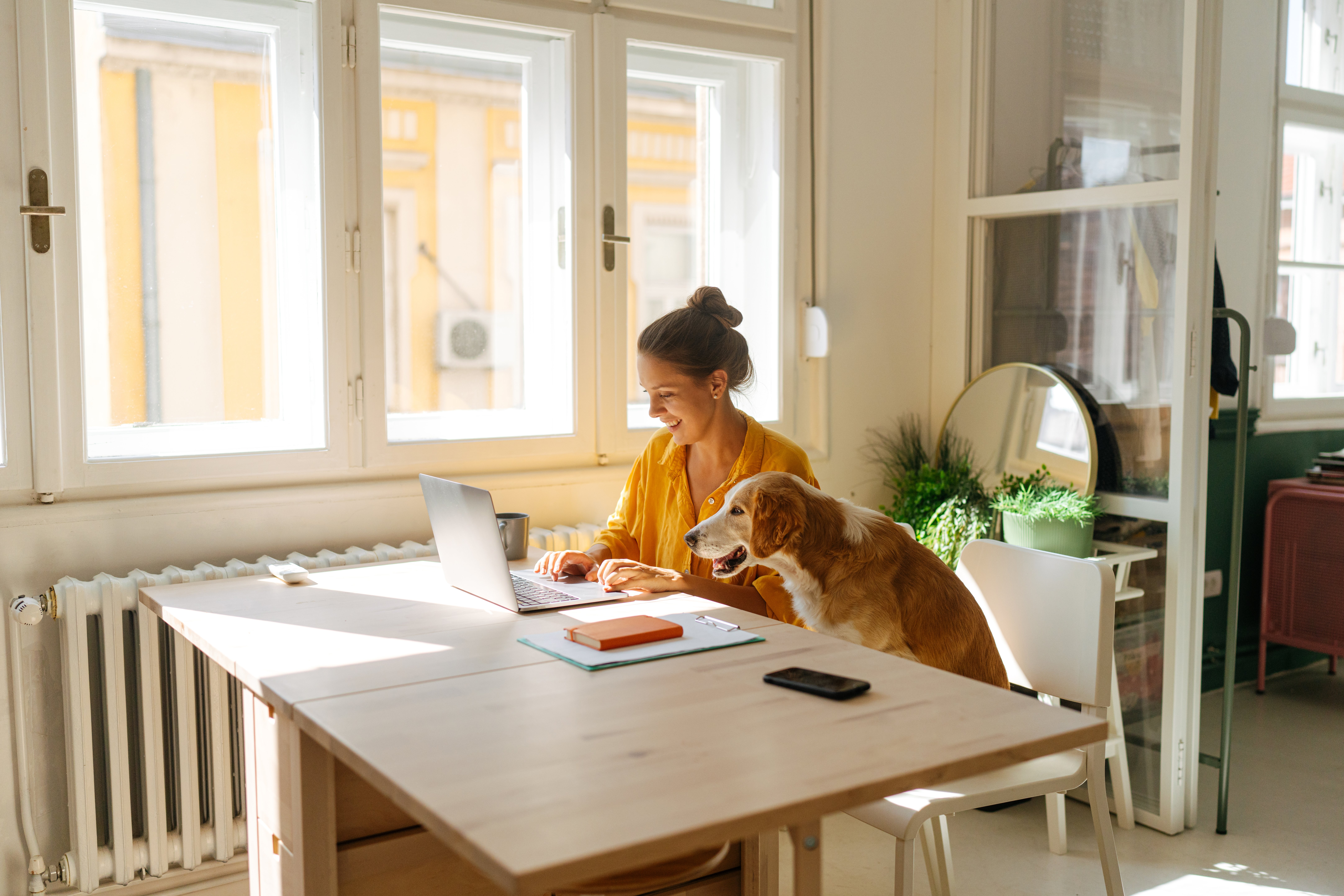 Working from home at least part of the time is rapidly becoming the new normal
GROWING DEMAND FOR SUSTAINABLE AND GREEN JOBS
According to the Future of Jobs report, investments in climate change and environmental management technologies should be among the biggest drivers of job growth in the years ahead.
Employers across the globe expect rapid growth in occupations like:
Renewable energy engineer
Solar energy installer
Sustainability specialist
Environmental protection professional
For its part, Canada has pledged to cut emissions to at least 40 per cent below 2005 levels by the end of this decade and reach net-zero emissions by 2050. Achieving these ambitious targets will require a labour market of skilled workers—lots of them.
A recent report from RBC Capital Markets indicates that by 2030, Canada could see up to 400,000 new jobs that draw on enhanced "green" skills. These jobs will be in a variety of fields, including business, manufacturing, transportation, and trades.
As one example, the report cites Electricity HR vice-president Mark Chapeskie as saying that in order to meet the increased demand for electricity brought about by the green transition, Canada's electrical workforce will need to be two to two and half times larger by 2030.
IN-DEMAND SKILLS IN 2023
Thriving in the 2023 job market requires specific skills, especially as AI and automation play a bigger role. Digital literacy and adaptability are key, as are complex problem solving and thinking outside the box.
Based on the Future of Jobs report, the top core skills for workers today are:
Analytical thinking
Creative thinking
Resilience, flexibility, and agility
Motivation and self-awareness
Curiosity and lifelong learning
Technological literacy
Dependability and attention to detail
Empathy and active listening
Leadership and social influence
Quality control
"Comparisons to previous surveys suggest that creative thinking is increasing in importance relative to analytical thinking as workplace tasks become increasingly automated," the report notes.
"In 2018 and 2020, the number of surveyed companies that considered analytical thinking to be a core skill outnumbered those considering creative thinking to be a core skill by a margin of 35 per cent and 38 per cent, respectively. That gap has now decreased to 21 per cent and may continue to close."
In a worldwide survey by Microsoft, business leaders said some of the most important skills for employees today include judging when to use AI, writing prompts, evaluating the output, and checking for bias. Notably, many of those are the same types of skills that became essential when search engines first came on the scene.
STRATEGIES FOR STAYING CURRENT IN THE CHANGING JOB MARKET
In a world that never seems to stand still, it can be a challenge to keep up with changing job market dynamics. How can you ensure you stay relevant in the labour market? While the specifics depend on your particular industry, here are a few strategies that may help:
Get comfortable working with distributed teams that may be spread over multiple time zones or even countries.
Be prepared to adapt to shifting circumstances.
Embrace a mindset of lifelong learning by staying updated on emerging trends and industry developments.
Take additional training to upgrade your skills or transition to a new field.
Build and nurture your professional network by attending industry events, joining relevant online communities, and engaging in networking activities.
Experiment with AI tools and learn how to write great prompts.
Focus on developing human-centric skills AI can't easily replace, such as empathy, creativity, problem solving, critical thinking, and collaboration.
WANT TO EXPAND YOUR SKILLS AND KEEP UP WITH CAREER TRENDS?
Kompass Professional Development offers a variety of online programs aimed at helping busy professionals enhance their skills and advance their careers. We continuously update our courses to align with industry needs and job market changes.
Click below to get more information about our programs and chat live with a knowledgeable advisor. We're here to help!