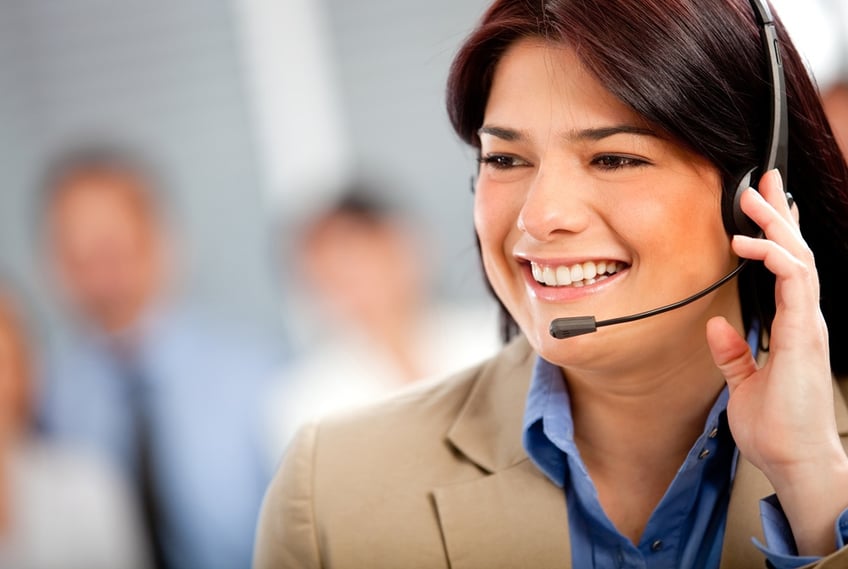 Customer service plays an absolutely crucial role in the success of every business. Just think about it—when a company responds poorly to a complaint, or fails to follow-up at all, they are likely to receive a serious backlash online.
Now that most businesses have a web presence, it's easier than ever for dissatisfied customers to make their grievances public, spreading the word about a rude agent or unfair policy.
And even if there's no way to vent online, companies who don't make excellent client service a priority will quickly lose customers to the competition.
This aspect of business administration is so important, there are actually several award organizations that honor companies around the world with the best client services—such as The Institute of Customer Service, The Wow! Awards, and the Stevie Awards for superior customer experience. Amazing!
So what exactly does "client services" include, and what does it mean to start your business career in this field?
Read on to learn more about the tasks you would perform in an entry-level client services role, the top skills needed to succeed, and potential paths to advance your business career in customer care.
What is Client Services?
Client services is all about supporting the customer before, during, and after they've made a purchase. The goal is to continuously improve the "customer experience" from start to finish.
Whether the buying experience happens online, in person, over the phone—or a combination of all three—client services must be ready to offer help, resolve problems, and receive feedback at every stage.
What are the goals of a great client services team?
It's simple. They want to make a great impression on new prospects, and turn them into customers. Then, they want to turn those customers into loyal fans who make more purchases and recommend the company to others.
How do client services professionals achieve these goals?
They provide a range of services that ensure everyone who interacts with the business gets the support they need, at every stage of the pre and post-buying process. Examples include:
providing detailed answers to questions about products and services (through online chat, by phone, via social media, in person, etc.)
recommending products or services that fit each client's needs
offering patient, knowledgeable follow-up to customers who need help using a purchased product or service
listening carefully to customer feedback, and using those comments to improve the product/service (by coordinating with the sales/marketing team and product developers)
responding quickly and consistently to all complaints and requests
maintaining a professional, friendly tone at all times
Typical Client Services Roles & Tasks
Want to start your business career in a client services role? There are many paths to choose from. Companies of every shape and size hire customer service reps, agents, specialists, and managers.
You could also work for a customer service center that handles inquires and provides support for several businesses at once.
Consider which industry interests you most—financial services, retail, insurance, real estate, health care, telecommunications, IT—and look at client services jobs within those sectors.
As a recent graduate, you can expect to begin as a customer service representative or client services agent. In addition to specific tasks related to the industry and company, your responsibilities will include:
handling inquiries about products or services, explaining features, and highlighting benefits
creating/updating client accounts
gathering client feedback and reporting it to superiors
working with the sales team to promote new products
administrative tasks (filing, paperwork, reception duties, etc.)
Once you've progressed to a managerial client services role, you'll be in charge of a team of reps of agents. You will coordinate work schedules, train new employees, and ensure all representatives follow company policy when dealing with prospects and customers.
As a manager of client services, you may also work closely with sales and marketing teams, as well as shipping and logistics. Your goal will be to improve the customer experience by analyzing and developing better policies and procedures.
Key Skills for a Business Career in Client Services
What does it take to excel in a client services role? Since you would be functioning as a kind of "brand ambassador" for the business, and in direct contact with new leads and customers, excellent communication skills are a must.
Specifically, customer service specialists must possess:
superior listening skills
diplomacy (can deal with challenging clients in respectful and productive ways)
good problem-solving skills
excellent knowledge of products and services
the ability to break down complex concepts in plain language (you may need to walk a client through a product set-up, or do basic troubleshooting)
positive attitude and a genuine desire to help others
able to quickly establish rapport with strangers (strong "people" skills)
Sound like a good match for your business career goals and natural skillset?
Interested in learning more about business training—or looking for top-rated business colleges in Winnipeg?
Consider the Business Administration Diploma offered by Herzing College at the Winnipeg campus. Click below to explore courses, various career paths, or chat live with a friendly advisor. We'll help you get started!