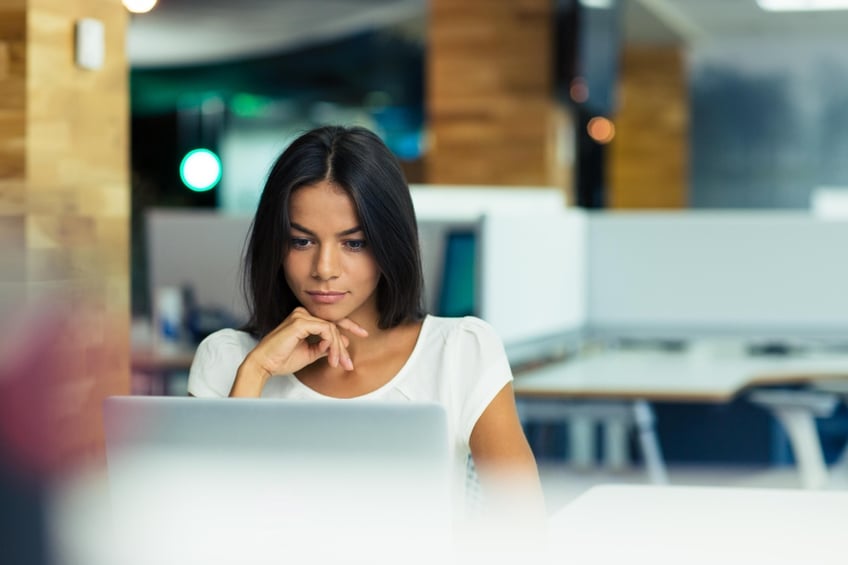 Did you know that a whopping 94% of recruiters use LinkedIn to check out job candidates?
Or that 64% of hiring managers will examine your LinkedIn profile before hiring you?
LinkedIn now has 465 million members, and gains 2 more members every second. Why does this matter to you, the prospective business professional? Because research shows you are vastly more likely to find your first job through networking than by applying to postings.
In fact, a recent survey by LinkedIn found that an incredible 85% of job seekers find positions through contacts.
Plan to build a career in business? Your LinkedIn profile is your foot-in-the-door, your calling card, and your gateway to the most powerful professional network in the world.
So before you even graduate from business college, it's worth taking some time to polish your profile. Here's what experts say you should include—and which mistakes to avoid.
1. Ensure Your Profile Photo Looks Professional
That profile picture you're currently using for your Facebook, Instagram, Twitter, or other social account? Do not simply recycle it for your LinkedIn profile. Chances are, it's much too casual to represent you as a business professional.
A good rule of thumb when choosing a LinkedIn headshot is to ask yourself: Is this how I would present myself in a job interview?
Use these expert LinkedIn photo tips from Entrepreneur and The Balance to get started:
choose a solid coloured, neutral background with no distracting objects
wear professional attire
don't forget to smile (you want to look friendly and approachable)
use an up-to-date photo (so when you meet in person, the hiring manager or new contact will recognize you)
ask a friend to take the headshot for you—never use a selfie
Need some help? Visit Photofeeler to see a wide variety of LinkedIn headshots, ranked by effectiveness—or to upload your own photo for feedback.
2. Personalize Your LinkedIn Profile URL
This may seem like a small detail, but creating your own custom account URL is an excellent way to personalize your profile. LinkedIn automatically assigns you a URL when you sign up for an account. You can replace the awkward string of numbers at the end that URL with your own name, so it look like this: linkedin.com/in/yourname
Just click to "Edit your public profile" and then select "Edit public profile URL". A personalized profile URL helps you stand out, and looks more professional as a link on your resume.
3. Don't Waste the Headline & Summary Sections!
Recruiters and hiring managers scroll through hundreds of LinkedIn profiles while reviewing candidates. One key way to help yours stand out is by adding a compelling headline (the headline is positioned right below your name at the top of your profile).
If you don't customize your headline, LinkedIn will just pull it from the most current position listed on your profile—which may not at all represent the kind of job you want to land after business management training.
If you're looking for new and better opportunities, show it in your headline. LinkedIn strategist and headhunter, Ron Nash, has some great tips for how new grads can spruce up their headlines.
Instead of just writing, "recent business graduate", he suggests including keywords that match the industry you're interested in, plus details that describe your strengths and areas of interest. Something like this could work well for a business college grad who wants a job in marketing and sales:
Analytics enthusiast with recent business diploma seeking new opportunities in marketing & sales
After you've developed a punchy headline, continue that thought while writing your LinkedIn summary. Briefly summarize (bullet points are a good idea) what you bring to the table—the strengths, experience, awards, or other relevant achievements that make you a good candidate for the position you seek.
The headline and summary is your ticket to standing out, and making hiring managers/recruiters want to know more.
4. Ensure Your LinkedIn Work Experience Matches Your Resume
When adding work history to your LinkedIn profile, list your most relevant business work experience and use bullets to highlight the skills you used and the contributions you made: focus on how you added value.
But before you finish, ensure the details you provide on your profile match up with your resume. Employers often look to your LinkedIn profile to verify what you've listed on your resume, and make sure everything lines up.
Worried about not having much business-related professional experience? You can (and should) add internships and relevant volunteer roles in this section as well.
5. Add Relevant "Skills"& Ask for Recommendations
Don't forget to take advantage of the "featured skills and endorsements" feature, located underneath the Education section of your LinkedIn profile.
Choose skills that genuinely reflect the competencies you've gained in training, and through work or internships. Be selective. Think about the keywords you see in job postings for the positions you're seeking, and focus on related terms.
And finally, one cannot underestimate the power of strong recommendations on LinkedIn. Recommendations from employers, a manager at your internship, or a supervisor from an organization you volunteered with—these are essential for adding credibility to your profile, and reinforcing your skills and character.
Don't be afraid to ask for recommendations. At the end of your college internship, ask a supervisor you've had a good rapport with to write a few words. Reach out to your current employer. Get in touch with a former boss or manager who appreciated your work ethic.
Good recommendations are like a seal of approval—and that's exactly what a prospective employer wants to see.
Looking for more information on launching a career in business? Comparing business colleges in Ottawa?
Consider Herzing College's Business Management Diploma, offered at the Ottawa campus. Visit the program page to see a full list of courses, admission information, career paths, or to chat live with an advisor. We're here to help!
References and further reading
https://www.linkedin.com/pulse/new-survey-reveals-85-all-jobs-filled-via-networking-lou-adler
https://www.omnicoreagency.com/linkedin-statistics/
http://expandedramblings.com/index.php/linkedin-job-statistics/
https://www.themuse.com/advice/does-your-linkedin-headline-suck