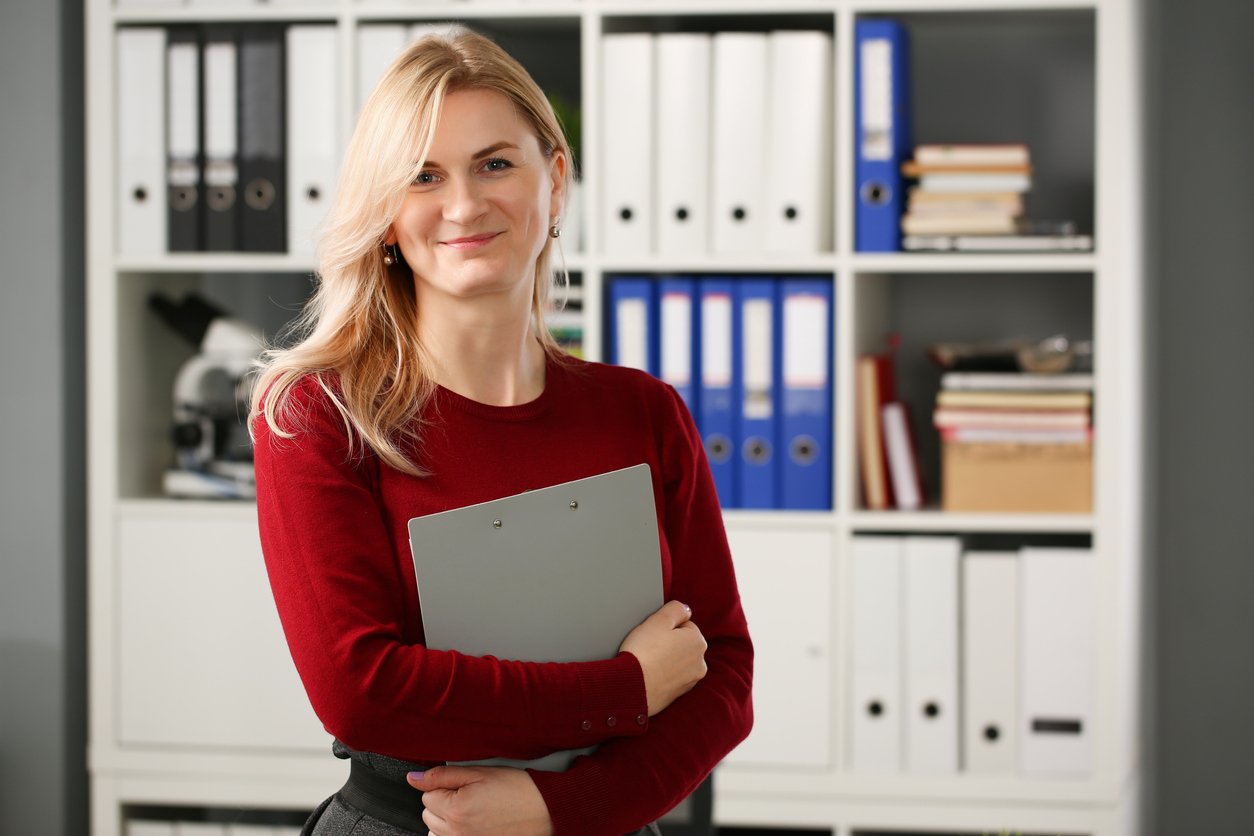 Do you live in (or near) Edmonton and are thinking about enrolling in an online program through Herzing College?
Herzing has opened a brand new student support centre in downtown Edmonton, specifically designed to serve our online students who live in that area.
Over the last few years, Herzing has attracted a growing number of students who prefer to study off campus. In fact, around 50% of our student population is currently studying online.
A fair number of those students are based in and around Edmonton. The goal of the new office is to ensure they get direct access to important services, including admissions and career support.
What exactly can you expect from the Herzing Edmonton office, and what services are offered there? Here are 8 key things to know right now.
1. Where is the new online student Support Centre located?
The new online student support centre is located in the heart of downtown Edmonton:
Unit 101, 10242-105 Street
Edmonton, Alberta T5J 3L5
The centre is a service point for online students who want face-to-face support from a Herzing advisor. You are welcome to come by and meet with us in person to discuss enrollment, online training programs, careers, and more.
2. What student services are available?
There are 3 main student services available at the new Edmonton office:
☑️ Admissions and enrollment: Get help selecting a diploma program, completing your admissions interview, and submitting your application.
☑️ Educational Funding: Get help understanding your financial aid options. See which grants, scholarships, and loans you qualify for, and what steps to take next.
☑️ Career Services: We will arrange your internship placement, and offer help with resumes, cover letters, interview preparation, and job search.
3. Who is in charge at the Edmonton Student support centre?
Herzing's new Edmonton office is run by Bonnie Chatterjee. Bonnie is the Associate Director of Admissions at Herzing College Winnipeg. She will meet with you in person to discuss programs, enrollment, financial aid, internships, and any other questions you may have.
4. Is this a
Herzing College
campus?
No. The Edmonton location is a student support centre, not a campus. No classes are delivered at this location. But you are very welcome to drop by for information on training programs and help with admissions.
5. What are the hours of operation?
The Edmonton student services office is open Monday to Friday, from 9:00 am to 5:00 pm. Evening appointments are available upon request.
6. Do I need an appointment
, or can I Just Stop BY
?
You're welcome to just stop by. However, if you'd like a private meeting with Bonnie, we recommend making an appointment.
7. How do I contact the new Edmonton office?
There are two simple ways to contact Bonnie at the Edmonton student support centre:
☑️ By phone: 780-990-4227
Toll free: 866-990-4227
☑️ By email: bonniec@herzing.ca
8. Which online programs are available?
Herzing College offers a wide range of online training programs through our Flex-Ed learning system. If you live in Alberta, you must enroll through the Winnipeg campus, but are free to study online from anywhere.
Online diploma programs include:
☑️ Accounting and Payroll Administrator
☑️ Business Administration
☑️ Community Support Worker
☑️ Legal Assistant
☑️ Occupational Health and Safety Officer
☑️ Office Assistant
☑️ Hospitality and Event Management
☑️ Supply Chain Management and Logistics
Want to learn more?
Live in the Edmonton area and want to learn more about studying online at Herzing College?
Click below to explore and compare our online diploma programs. Request information by email, chat online with an Admissions Advisor, or contact Bonnie at the new Edmonton office. We're here to help!