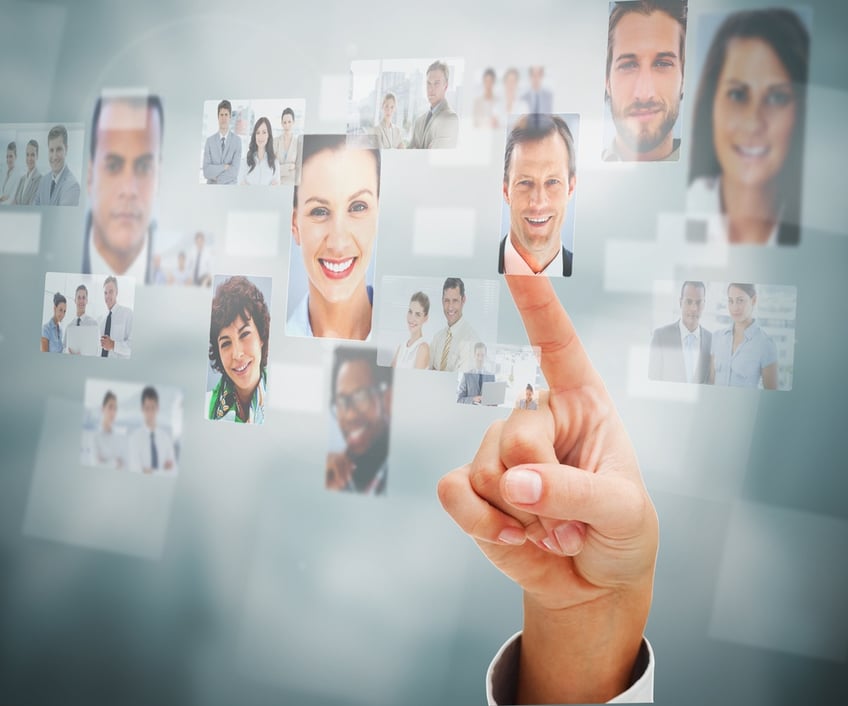 Human resource (HR) management is one of the fastest-growing fields in business. HR professionals work with small businesses, mid-to-large sized companies, in government, and for specialized consulting firms.
What exactly is HR management? It's all about people. This field encompasses crucial processes like recruitment, hiring, training, and employee conduct policies. HR is involved in team-building, performance reviews, developing a positive workplace culture, and ensuring staff members have the tools and coaching needed to succeed in their roles.
These days, HR is increasingly focussed on improving the employee experience—to make sure the organization hires and retains the best talent, and inspires team members to be as productive as possible.
Considering a career in human resource management? Let's take a look at how business training prepares grads for HR roles, and typical responsibilities of entry-level HR positions.
HR Skills Taught in Business Administration Training
Diplomas in business administration typically include instruction in HR management policies and practices. For example, students learn how to evaluate staffing needs, the best ways to recruit, interview, and hire employees—and how to go about reprimanding or firing a staff member.
Other key areas of study include legal issues and regulations that surround HR management. Students learn about the Employment Standards Act and guidelines established by the Ministry of Labour. It is the responsibility of human resource professionals to understand how these policies impact the hiring, training, and dismissal of employees—and to ensure business owners and managers follow the rules.
Entry-level HR positions & typical responsibilities
If you're interested in pursuing HR management as a business career, you will likely start off in a clerical role, as a human resource assistant. HR assistants work under a human resource manager or specialist, and help with wide range of tasks, including:
recruiting and first-level screening of applicants for various positions
scheduling interviews between candidates and department managers
preparing job postings, and letters to confirm employment or changes of position
conducting new employee on-boarding and orientation sessions
verifying employee timesheets
creating and maintaining confidential employee files and records ( as per legal requirements and company policies)
ensuring performance reviews are completed on schedule
planning employee and team-building events
participating in corporate training
ordering background checks, verifying, and printing reports
coordinating "exit reviews" for employees who are leaving the company
Succeeding as an HR assistant requires a balance of hard and soft skills. You'll need to be comfortable using and learning computer programs, analyzing data, and organizing information. You will also need excellent oral and written communication skills, diplomacy, strong interpersonal skills, and a willingness to collaborate with others.
One of the most important requirements for a role in HR is trustworthiness and honesty. Entrusted with confidential employee records and sensitive information, it is crucial for human resource staff to demonstrate sound judgment and discretion.
HR Job Outlook in Ontario
According to Statistics Canada, demand for human resources professionals in Ontario has grown over the last decade, and is expected to remain steady over the coming years. Competition in the marketplace is driving this trend—companies need HR specialists to find the most talented, productive employees, so they can out-perform competitors.
There is a strong focus on digital recruitment, so students considering this career path should have strong social media and online research skills. Additional credentials, such as the Certified Human Resources Professional (CHRP) designation may be necessary to pursue certain positions, or progress to management roles.
The bottom line? If you have a strong interest in the people who drive businesses, and believe stronger teams are the key to success, entering the HR domain could be your ideal path after business training.
Haven't started your diploma yet, and still looking for a quality business college in Toronto?
Take a look at the Business Administration Training delivered at the Herzing College Toronto campus. Click below to explore courses, career paths, admission information—or to chat live with a friendly advisor. We're here to help!