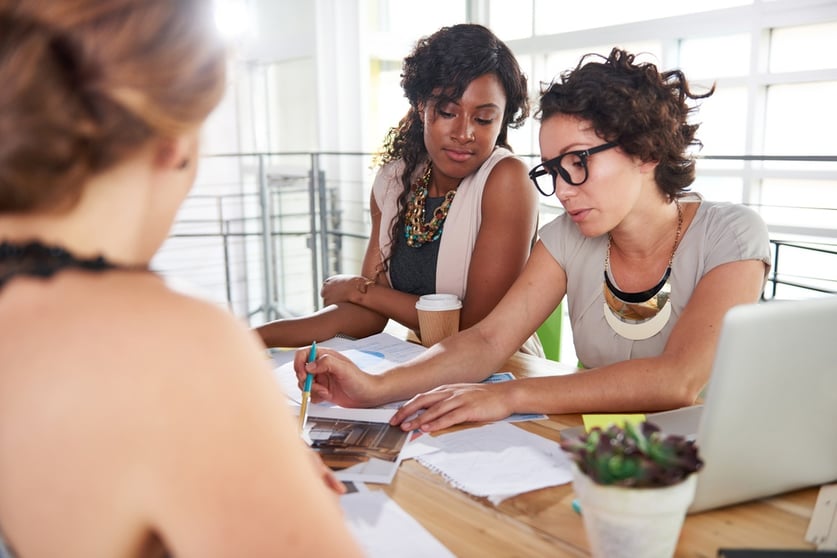 Marketing is a career that spans virtually every industry and area of interest. From finance to fine arts—organizations of all types and sizes need marketing professionals to connect with audiences, develop and promote new products and services, raise money, and stay ahead of competitors.
Marketing is both highly creative and infinitely technical. It attracts talented artists and writers, as well as data analysts, number crunchers, and expert strategists. There's room for specialists and generalists, and everyone in between!
Think marketing could be your ideal business career? Well, one of the most likely places you'll start is as a marketing assistant.
Let's take a look at what this role involves, whether there's demand for new hires, and which skills you'll need to advance.
What Exactly Does a Marketing Assistant Do?
As a marketing assistant, you'll work under a team leader, manager, or director of marketing. You'll be part of a team that encompasses several areas of marketing—such as social media, search engine optimization (SEO), website management, content creation, graphic design, and online advertising.
You may be asked to help out in any one (or several) of these areas, supporting specialists as they develop and launch campaigns.
Marketing assistants usually get the chance to try a little of everything, making this the ideal role for "testing the waters" and determining which specific area of marketing suits you best.
Of course, your precise job description will vary depending on the industry you work in, and the size of the company—but generally speaking, you can expect to take on the following tasks:
helping with market research
contributing campaign ideas
helping to organize live promotional events
drafting content (such as blog posts, website copy, social media posts, press releases, and emails)
helping to monitor campaigns and write reports
communicating with clients and following up on questions/comments online
attending conferences, trade shows, industry events
As a marketing assistant, you must be ready to pitch in wherever you're needed. You might spend hours collecting data one day, and the next find yourself assisting at an exciting promotional event. There can be repetition in this role—but there is also plenty of opportunity to get creative, do truly interesting work, and learn new skills.
What Skills Matter Most in Marketing Right Now?
Speaking of skills...digital marketing has brought with it a whole new world of tools, tactics, and technologies for professionals to learn. Some of the most sought-after competencies right now include analytics, creative content marketing, and SEO.
But traditional marketing skills matter too. In addition to understanding the online space, you'll need a good grasp of fundamentals to get ahead, and advance your career as a marketing specialist. We're talking about skills like:
strategizing: setting marketing goals and laying out a comprehensive plan for achieving those objectives
communication: knowing how to connect with others, write persuasively, and speak articulately
research: digging into data, analyzing patterns, predicting new trends
customer service: ensuring clients feel respected, listened to, and looked after
creativity: finding new ways to promote products and services, and engage with targeted audiences
You'll cover some of these concepts at business college, but others you'll need to learn quickly on the job. Many business graduates pursue additional certificates to get comfortable with today's rapidly evolving marketing technologies.
Just think about how many social media platforms there are, and all of the new apps, software, and other tools marketing professionals need to stay on top of!
Some training will be provided by your employer, and other courses you may sign up for yourself, to develop an expertise in a particular area and advance your career (such as analytics, online advertising management, or social media marketing).
There are a wide range of marketing certifications out there—in this field, continuing education is a must!
What's the Marketing Job Forecast for Ontario?
The future looks bright for business grads considering marketing careers in Ontario. The Government of Canada Job Bank awarded Ontario a 3/3-star rating for marketing jobs—it's highest award for employability in a particular profession.
Our nation's capital, Ottawa, also received a 3-star job forecast, citing "strong employment growth" for all advertising, public relations, and marketing professionals.
So it seems now is an excellent time to get a foot in the door, figure out where your talents lie, and begin building your marketing experience.
Start by considering which industry you'd like to work in: music, film, retail/Ecommerce, not-for-profit, education, health care, fashion, social justice/grassroots organizations, finance? The possibilities are endless.
And if you haven't yet started business training, find a reputable program and begin working toward your diploma (almost all positions demand some level of post-secondary training).
Looking for top-rated business colleges in Ottawa? Curious about what topics are covered in training, or the other business career paths you might pursue after graduation?
Take a look at the Business Management Program offered at Herzing College in Ottawa. Click below to browse courses, admission information, business career options—or chat live with a friendly advisor. We're here to help!