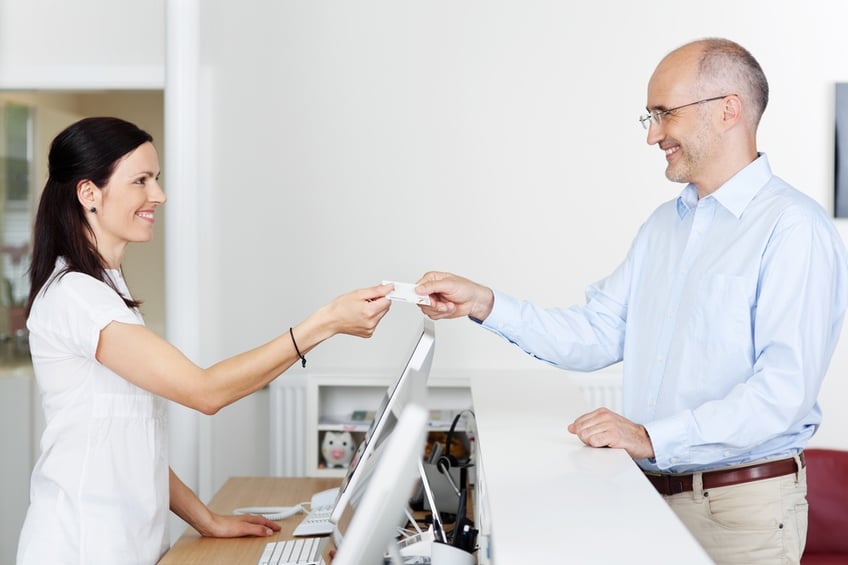 Are you looking for a quick training path to a career in health care? Want a program that focuses on patient-care without long years of high-priced study?
If you're naturally well-organized, a good planner, and have a strong sense of empathy and compassion, medical office administrator training could be your perfect fit.
MOAs combine administrative skills with patient care. They ensure the clinic runs smoothly, assist with minor medical procedures, and do their best to make sure patients feel welcome and at ease when arriving for appointments.
MOAs are the glue that holds any medical practice together—providing the communications and clerical support doctors and nurses need to do their jobs well.
Wondering if you should take the leap and enrol in MOA training in 2018? Here are 4 excellent reasons to take that next step.
1. Steady Demand for Medical Office Administrators Across Canada
When making college decisions, most students look at the job forecast for the field they're considering, to make sure their tuition investment will pay off after graduation.
While it's important to feel passionate about the career path you choose, no one wants to finish school with debt and limited opportunities for employment. Practical-minded students should always seek to match their personal interests with the realities of the current job market.
What does the job market look like right now for medical office administrators? According the latest research from the Government of Canada, this is an excellent time to pursue a career in health care administration.
From coast to coast, demand is steady for MOAs, due to waves of retirements and a lack of trained professionals to fill vacant positions. The need for more health care services for our aging population has also pushed many provinces to invest more in this area—opening up jobs for front line staff, like MOAs.
Ontario recently announced plans to dramatically increase spending on new health care facilities, promising a whopping $20 billion in funding over the next 10 years. The province will be expanding existing hospitals and clinics, and building new facilities in both major cities and rural communities.
Medical office administrators with quality, up-to-date training will be well positioned to compete for both existing and brand new positions.
2. MOA Training is Quick to Complete
Looking to train for a health care career in less than one year? Hoping for a program that combines classroom instruction with hands-on experience, so you're better equipped to compete for good jobs after graduation?
Medical office administrator training is an ideal option. Most health care colleges offer MOA diplomas in under 8 months, and the best include internships with local hospitals or clinics to help students build real world experience.
You could enroll today, and be employed as an MOA just 8 months from now. There are very few health care programs that offer such a fast route to reliable employment.
3. Choose From a Variety of Work Environments
Not sure you're cut out to work in a busy hospital emergency room? Have a particular interest in complementary health care fields, such as osteopathy or chiropractic?
See yourself working in a small, privately owned medical practice? When it comes to finding the right work environment, you'll have a range of options open to you as a medical office administrator, such as:
hospitals
medical and dental clinics
natural medicine practices
chiropractors
physiotherapists
massage therapists
nursing homes
Graduates will need to build experience in order to pick and choose their ideal position—but over time, you can expect to land an MOA job that truly reflects your personal skillset and interests.
4. Become a Respected, Important Member of a Health Care Team
No busy clinic or hospital could run without talented, compassionate medical administrators. MOAs are absolutely key members of the health care team, expertly managing everything from appointment scheduling and billing, to carrying out minor medical procedures and soothing anxious patients in the waiting room.
MOAs are the face of the clinic; the first and last person each patient encounters. Their organizational skills and caring approach can make or break a medical practice. Pursue this career path with passion, and become a trusted, highly valued health care professional.
If you're looking for a patient-focussed role where you can truly make a difference, MOA training is an excellent first step.
Interested in learning more about becoming a medical office administrator?
Looking for top-rated medical office administrator colleges in Ottawa?
Consider the Medical Office Administrator Training offered by Herzing College at the Ottawa campus. Click below to explore courses, admissions, career paths—or chat live with a friendly advisor. We're here to help!