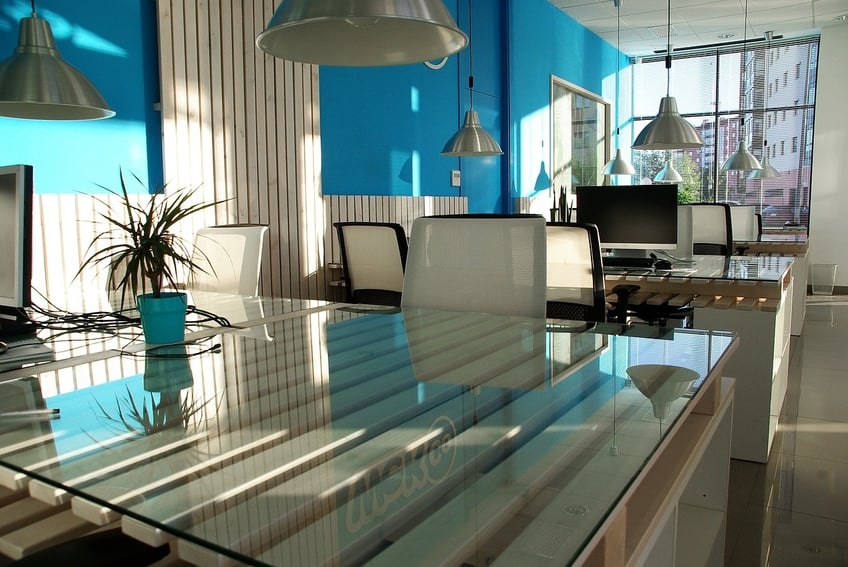 Interior office design continues to leap forward in 2018, highly influenced by new trends in marketing, big data, human resource management, health and wellness, and much more.
Today's work spaces must go far beyond mere functionality. Designers must deliver concepts that are finely tuned to their clients' needs—totally customized to the corporate identity, branding goals, employee requirements, and operational efficiency.
But along with these challenges come exciting opportunities to innovate in office design. These are three of the biggest trends you'll see in 2018, and some of the latest tools designers are using to personalize office architecture like never before.
1. Data-driven Office Design
During the initial stages of concept development, interior designers carefully consider what each space in the office will be used for—and use that information to create designs that support greater comfort and efficiency.
In the past, designers had to rely on clients' observations to understand exactly how office spaces would be used by employees, and align their design proposals with those specifications.
But now, with the rise of wearable devices and the Internet of Things (IoT), it's possible to track and measure how spaces are used with far greater accuracy.
For example, the US company Humanyze uses employee ID badges that combine infrared sensors, accelerometers, Bluetooth and microphones to monitor employee movements, speech patterns, and encounters in different areas of the office.
The data is kept anonymous, but is extremely helpful in understanding exactly how each part of the office is used, how to better serve employees' needs, and ultimately, design spaces that are both comfortable and highly efficient.
Another example of data-driven design comes from Enlighted, a company that uses digital tracking to better understand how workspaces are used, and create designs that are finely tuned to meet those needs.
Enlighted puts smart sensors in every office light fixture to collect data on occupancy and movement. The goal is to create a totally customized design for each client. They call it "data-rich architecture."
Students taking interior design training today can definitely expect tracking data to play an important role in their design process going forward.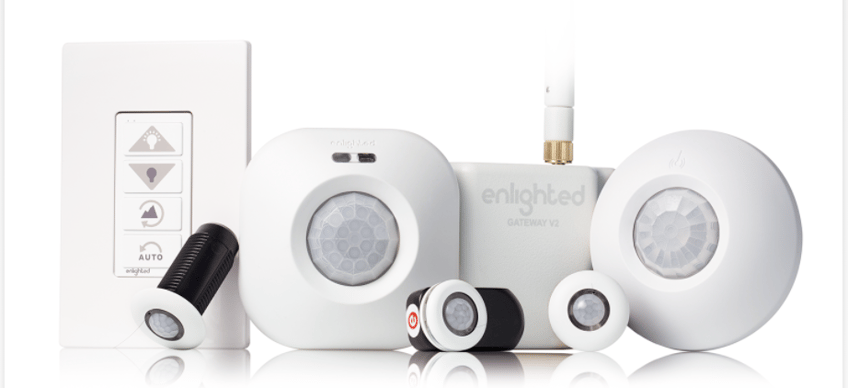 Enlighted's smart sensor technology for data-driven design (Image courtesy of enlightedinc.com)
2. Communicating Core Vales Through Interior Design
It's become very important for companies of all shapes and sizes to articulate a clear mission and set of guiding values. More than ever, customers look for transparency and ethical practices when deciding where to shop or with whom to do business.
The connection between corporate values and the aesthetic appeal and functionality of work spaces has given rise to one of the biggest office design trends of 2018: authenticity-centered design.
The designer must use story-telling through architectural elements, textures, and colours to convey the history, culture, and driving purpose of the company. The space should resonate with employees, clients, management—and reflect the heart of the business itself.
Take a look at this example from interior design firm, lauckgroup, for the company Bazaarvoice. Using vibrant patterns, the company's brand colours, industrial elements, and a clustered seating design, lauckgroup communicated the core values of innovation, collaboration, and client engagement at the Bazaarvoice headquarters in Austin, Texas.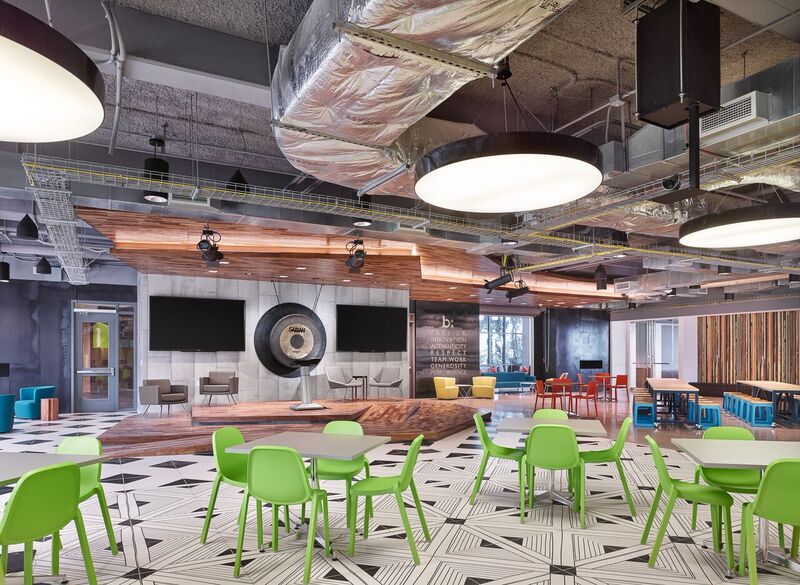 Bazaarvoice headquarters: Image courtesy of lauckgroup via Workdesign.com
3. Office Design that Balances Collaboration with Privacy
One of the most popular office design features of the past decade has been the open concept work space. Open concept is associated with an enhanced sense of community, a more "democratic" management structure, and more opportunities for collaboration.
But as great as open concept offices are, they don't suit the needs of every employee. More introverted workers require quieter, more private work areas. Some people find barrier-free spaces too noisy and distracting, particularly for client calls or projects that require sustained periods of concentration.
Office design in 2018 calls for a more balanced approach. We're seeing companies opt for a combination of open concept and private work spaces. Popular options for private areas include "work pods" or quiet zones—places employees can go to escape the open office and concentrate on a particular task.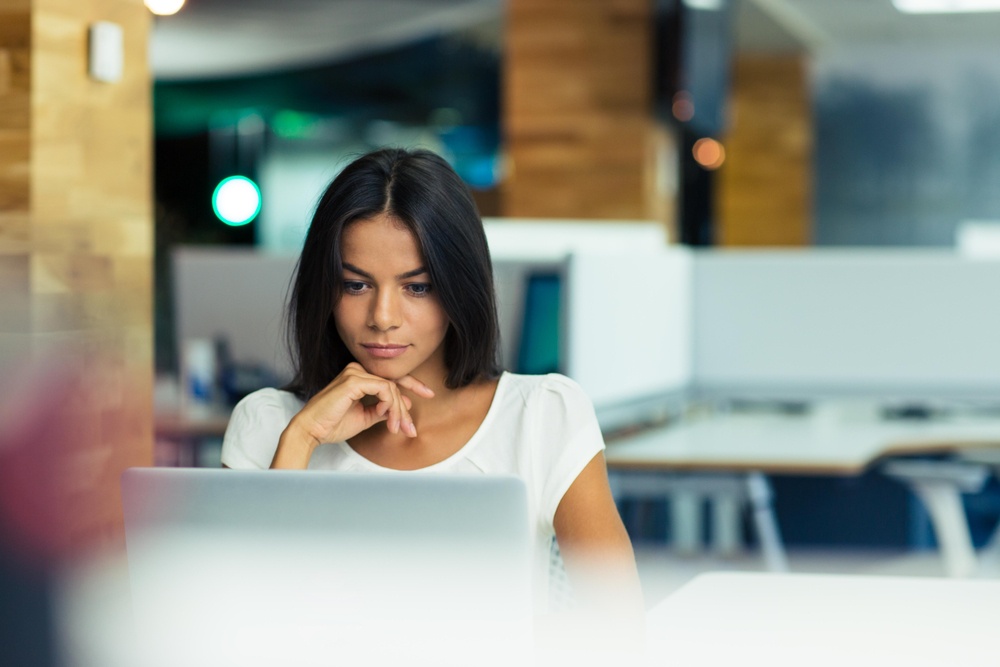 Designated quiet zones are increasingly popular as companies seek a balance to open concept work areas
The goal is to create work spaces that appeal to everyone, respect diversity, and empower employees to do their best work.
This trend goes hand-in-hand with the move toward greater health and wellbeing in the workplace. Options like standing desks, and special attention paid to lighting, fitness, and nourishment, are all set to dominate office design in the years to come.
Inspired by these ideas and looking to launch your own interior design career? Considering interior design colleges in Montreal?
Take a look at the Interior Design Training offered by Herzing College, at both the downtown and St-Leonard campuses. Click below to explore this comprehensive, 18-month program, browse a list of included courses, or chat live with a friendly advisor. We'll help you get started!