Updated November, 2020
Seriously considering a career in building design? You're probably looking around and noticing many different training options in the GTA.
Should you do a university degree in architecture? Would it make more sense to take a shorter diploma program in drafting?
What exactly should you look for in a quality training program, anyway?
If you'd prefer to get to work faster, a building design diploma makes the most sense. These programs are usually well under 2 years in length.
They focus on the practical software and technical knowledge you'll need to get hired at an architecture firm, engineering firm, or construction company.
University architecture programs include a lot more theory. College programs get straight to designing. The goal is to get you job-ready fast.
So, when comparing building design programs, it's important to notice how much hands-on experience you'll actually get while in training. And, how well the course content prepares you to compete for good jobs after graduation.
It all boils down to graduating with marketable skills employers want. So, when we decided to re-vamp our Building Design Technician program, these were the goals we focused on.
The result? We now have a program that is laser-focused on the skills you need to start a successful career, straight out of college. Here are the two main changes that made such a big difference.
The building Design Program Now Has a 2-Month Internship
Almost every Herzing diploma program comes with an internship...but up until now, the Building Design program wasn't one of them.
This was the first major upgrade we made to this program. Students now get a guaranteed 8-week work placement that immerses them in a real design environment.
Why is this so important? Because the internship gives students the chance to:
☑️ Gain real work experience for their resume
☑️ Apply design and drafting concepts learned in class
☑️ Get practice using architectural design software to complete professional projects
☑️ Build confidence as a design professional
☑️ Work on a real design team
☑️ Take advantage of job opportunities at the host company (and possibly get hired after the internship!)
Jacob Allderdice, instructor for the Building Design Technician program, says the internship takes the training to a whole new level. It gives students real work experience, and a major advantage in launching their career.
"For a period of two whole months, students will take on a real role in the architectural/engineering/construction industry. They will work in offices and on jobsites to garner wider, irreplaceable hands-on experience. The internship will give students the chance to include actual Canadian design or construction work experience on their resume. And who knows, perhaps the internship will turn into something more permanent!"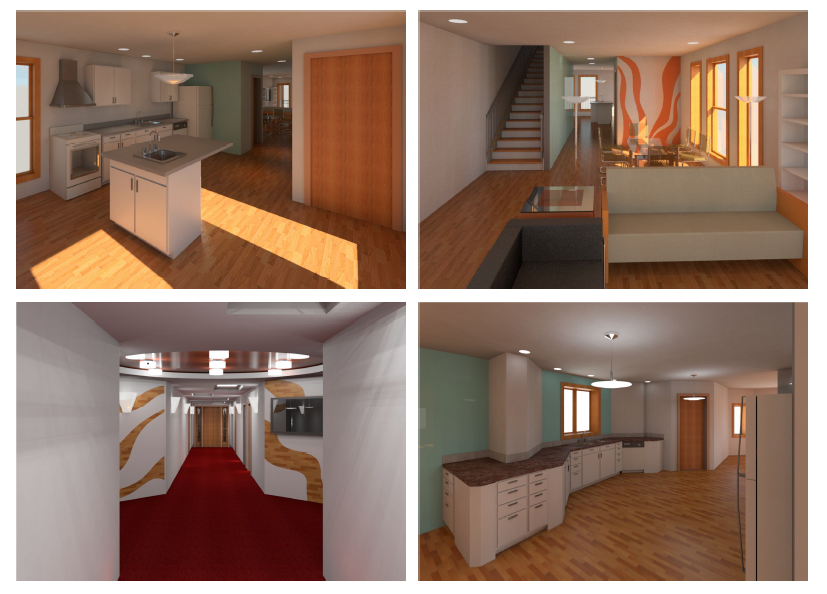 Residential design project from the Building Design program, done by Albino Jr. Geanga, class of 2018
The building Design Program now Includes Intensive Building Code Exam Prep
If you want to become a building design technician, you must learn the Ontario Building Code. This is a key skill every employer wants.
Once you've mastered the code, you can challenge the Building Code Inspection Number (BCIN) exam. Pass the exam, and you become a "Registered Designer" in Ontario.
Registered designers can create and "stamp" building permit drawings in their own name. This helps them compete better for top jobs—or start up their own design business.
Herzing's Building Design program has always included a course on the Ontario Building Code.
But now, we've extended that course to include full preparation for the BCIN certification exam. Our program teaches students the content and strategies needed to pass the exam and become Registered Designers.
Jacob says this new addition has created a "powerhouse" program, which teaches the full range of design skills—from creativity to computer software to building code knowledge. It's a very solid base on which to build a career.
"Our course has always been strong in teaching students to use their imagination, but now, by beefing up our course on the Ontario Building Code (OBC), we enhance our students' familiarity with one of the fundamental tools of the industry. Students work with the actual OBC and learn techniques for passing the Building Code Inspection Number (BCIN) exams. This gives them a wide range of career options, including starting their own business."
Jacob tells us students are already benefiting from these program upgrades. Graduates who pass the building code exam say it makes a big difference in their job search, leading more quickly to full-time job offers after college.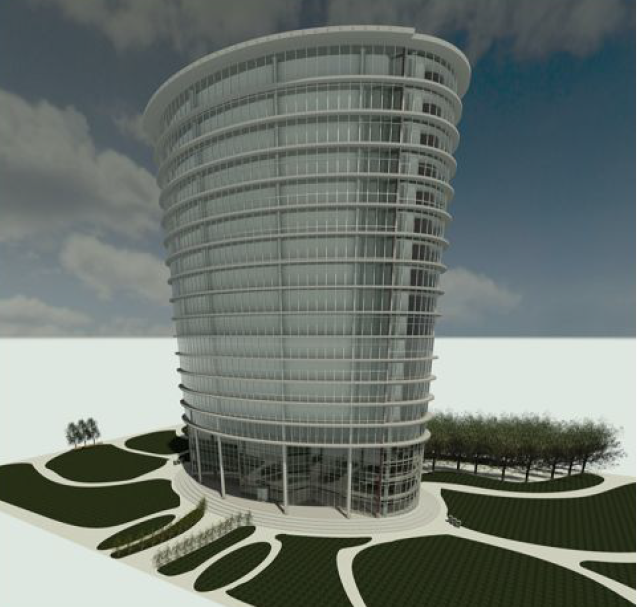 Commercial design project from the Architectural Design program, done by Ikenna Okpara, class of 2018
Learn more about Herzing's new building design technician program
Herzing's new and improved Building Design program runs for 12 months, including the guaranteed 8-week internship.
The program requires 25 hours of class time per week, and the internship includes a total of 200 hours of real work experience.
Courses focus on practical design and drafting knowledge, including:
☑️ AutoCAD 2D and 3D
☑️ Building Information Modeling (using Revit platforms)
☑️ Design fundamentals
☑️ Project management
☑️ Creating and presenting design concepts to clients
☑️ Creating a design portfolio
☑️ Building permit and construction details drawing
☑️ Intensive study of the Ontario Building Code and preparation for the BCIN exam
If you're interested in the Building Design program, we strongly recommend talking with an Admissions Advisor.
An Advisor can explain application requirements, tuition and financial aid options, start-dates, career paths, and skills you'll need to succeed in class.
This is the best way to determine if you're a good fit for the training, and map out your next steps.
Get started by clicking below. Explore the program, request free information via email, or chat live with Advisor right away. We're here to help!