Examples of student work from the Herzing College graphic design program
When most people think "graphic designer," they immediately imagine someone who designs for websites, posters, or advertisements. But the truth is, there's a whole world of diverse graphic design career paths out there.
From film and television to book and album covers to sports gear and video games—talented designers are wanted across industries to communicate ideas in creative and compelling ways.
Wondering where you can work as a graphic designer? Here's a mini-tour of both traditional and emerging graphic design niches. Keep reading to see where design training could take you.
1.
FILM & TELEVISION
Ever wonder who creates the props and set pieces used on film and television sets? An actor reads a newspaper in a scene—but where did it come from?
Who creates the sign for a storefront, packaging for window displays, posters shown on a city street, or those detailed maps and scrolls characters use in adventure movies (think Lord of the Rings and Harry Potter)?
This is all the work of talented graphic designers. Designers for TV and film help create the world the story unfolds in. They add atmosphere, realistic touches, and accessories that make the set feel real for actors and audiences.
Annie Atkins is an award-winning, well-known graphic designer for film and television. She's worked on a long list of high-profile projects, including the Grand Budapest Hotel, The Boxtrolls, Vikings, Titanic: Blood and Steel, and Bridge of Spies.
She focuses on the smallest details, ensuring historical accuracy of things like postage stamps, passports, love letters, and banknotes, creating items that perfectly fit the time and place of each story.
Check out the short video below to meet Annie and see examples of the amazing products she's designed for films.
2. ENVIRONMENTAL GRAPHIC DESIGN
Where do those graphics on buses and subway trains come from? The ones that tell you what to do in case of emergency, where priority seating is, and how to find the nearest exit?
What about the symbols and designs used in train stations, airports, and other public spaces, communicating everything from directions to rules of conduct? This is all the work of graphic designers.
Environmental graphic design blends elements of graphic design, architecture, interior design, and other disciplines. It originally centred on signage and wayfinding, but it now includes things like window films, wall murals, kiosks, public installations, and more. You could think of it as visual branding for a 3D space.
Wayfinding systems are a form of environmental graphic design. Image source: G2.com
Graphic design is all around us, from public art galleries and museums to shopping malls, libraries, and transit systems. Design is used to communicate, inform, and inspire, around every corner.
3.
BOOK COVERS & ALBUM ART
Many a famous graphic designer has made their name designing album covers, posters, and book jackets. This type of design is extremely creative and gives designers an opportunity to think outside of the box—to draw interest and attention to the events, writers, and musicians their designs represent.
Here's an excellent example of eye-catching, provocative book cover art by designer Janet Hansen (who is based in New Jersey and works for Penguin books).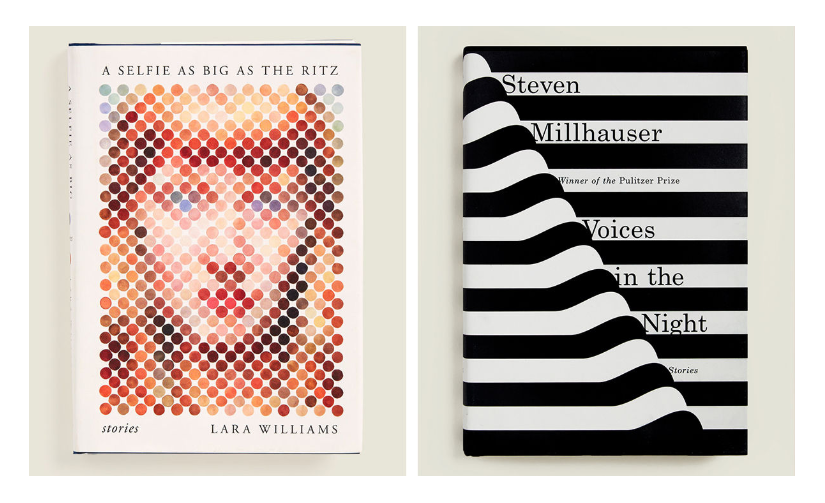 Image source: Artsy.net
Album cover design is another popular career path for creative designers. Take a look at this epic example from Italian graphic designer Stole "Moab" Stojmenov—hired by Migos to create the collaged cover art for their album, "Culture."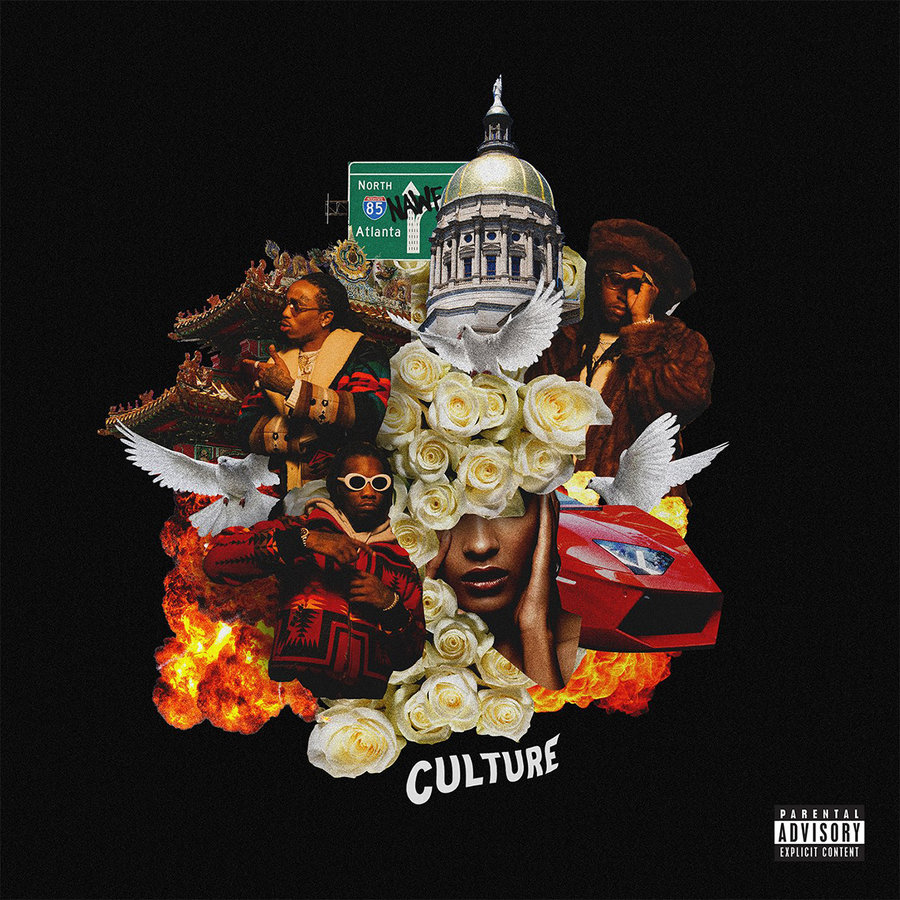 Image source: Billboard.com
If you love art and music, you could pursue a career in book and album art. This is an ideal way to take part in these creative industries, collaborate with talented people you admire, and really stretch your abilities as a designer.
4.
L
OGOS, PRODUCT PACKAGING & BRANDING
There are many creative design opportunities in logo design and branding. Graphic designers who specialize in this area are experts in developing and communicating a unique identity for brands—and then distilling those ideas into a few simple characters, symbols, and colours.
Take the luxury retailer Tiffany & Co., for example. Their logo and packaging design was created by legendary graphic designer Paula Scher, known for her expertise in developing identities for corporate brands.
Scher did a "makeover" of the iconic Tiffany brand, changing the font type, colour, and production technique for their logo and packaging.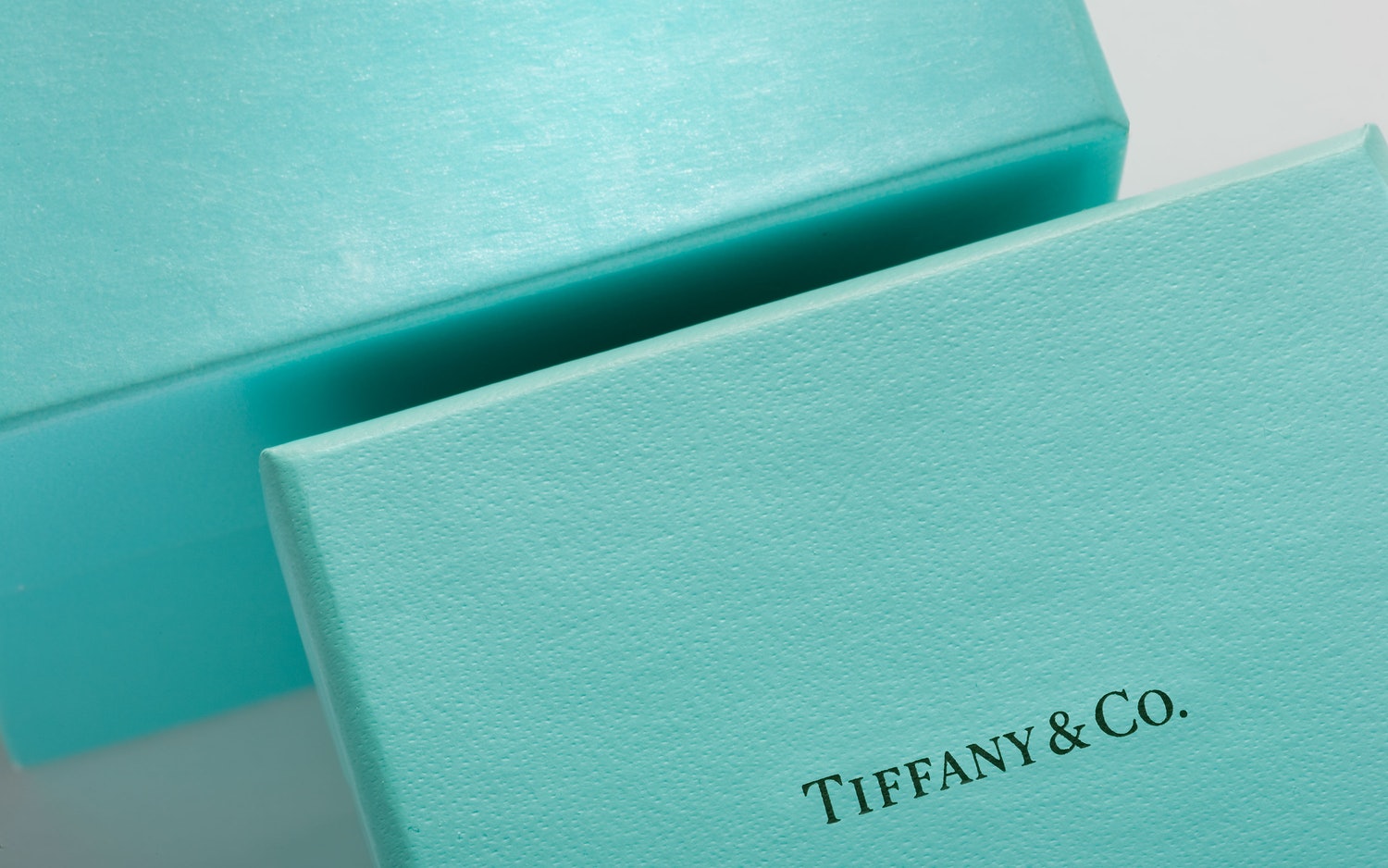 Image source: Pentagram.com
Paul Rand is another famous designer, known for his work with corporate logos. He has designed logos for global delivery service UPS, television broadcasting company ABC, and computer hardware company IBM.
With so much pressure on brands to stand out and convey a unique identity, logo and branding development has become a key area of graphic design.
5.
M
ARKETING & ADVERTISING
The vast realm of graphic design for marketing and advertising encompasses everything from logos and branding to websites, social media, print, and online advertising.
Designers who work in this field are often employed by design firms or marketing and advertising agencies—or work in-house for a business or brand.
This is where you'll probably get your start after completing your graphic design training. Working as a junior designer for an agency or company, you could help a wide range of clients with things like landing pages, email templates, banner ads, brochures, infographics, business cards, posters, and website design.
You might help style project proposals, assist with branding strategy, and work closely with copywriters and web developers. In this role, you'll get experience with all kinds of design projects and a closer look at graphic design as a tool for brand promotion and business growth.
Shortly after graduating from Herzing in 2018, Den DeBlois landed a job as a graphic designer for Dragados Canada, a company that manages civil infrastructure projects. He has since been promoted to Senior Graphics Coordinator.
"My job entails a variety of work. I create logos and overall branding for various consortium companies. I format documents as well as create covers and dividers for proposal packages," he told us.
"Other things like PowerPoint presentations, infographics, organization charts, and newsletters also come through my inbox."
6.
UX/UI DESIGN
Graphic designers who focus on user experience or user interface (UX/UI) design concentrate on creating visually appealing digital products that have clear, intuitive navigation.
Good UX/UI design is both esthetically pleasing and built around user needs. Through the choice of colour schemes, buttons, icons, typography, animations, and other elements, UX/UI designers convey a brand's identity and give the user a simple, logical, and enjoyable way to accomplish a task.
Plenty of companies need skilled pros who can create engaging and user-friendly interfaces for websites, apps, and other digital products.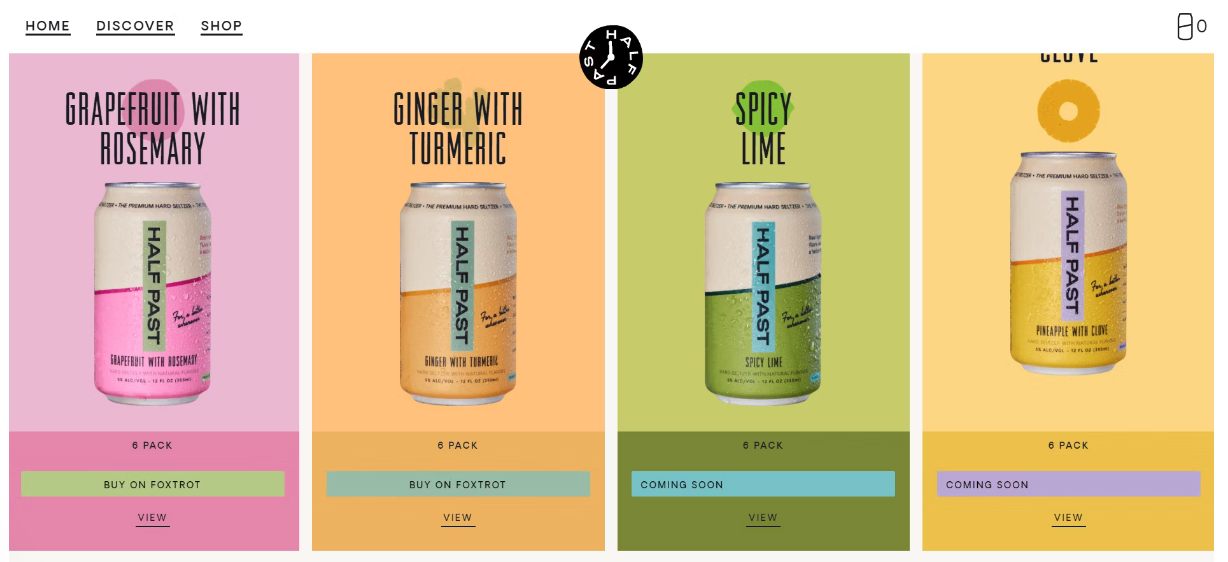 Drink Half Past's consistent colour scheme is used throughout the site. Image source: Maze
7.
SPORTS EQUIPMENT
The next time you watch a hockey game, take note of the goalie's helmets, gloves, skates, and pads. They're not just plain-looking items—they incorporate striking images and colours. Where do you think those designs came from? The mind of a graphic designer.
Herzing graduate Vince Arnone turned his passion for designing hockey equipment into a full-fledged career.
"I was always drawing and designing hockey pads and other equipment. My mom asked me, 'If you could do anything in the world, what would it be?' I said, 'I want to design hockey pads!'" he told us.
"Graphic design was the natural starting place. It was a way into the sporting equipment design field, and it gave me the skills I needed to make tangible designs I could share with other people."
After graduating, he did some freelance projects for different companies before landing a plum role at TSN.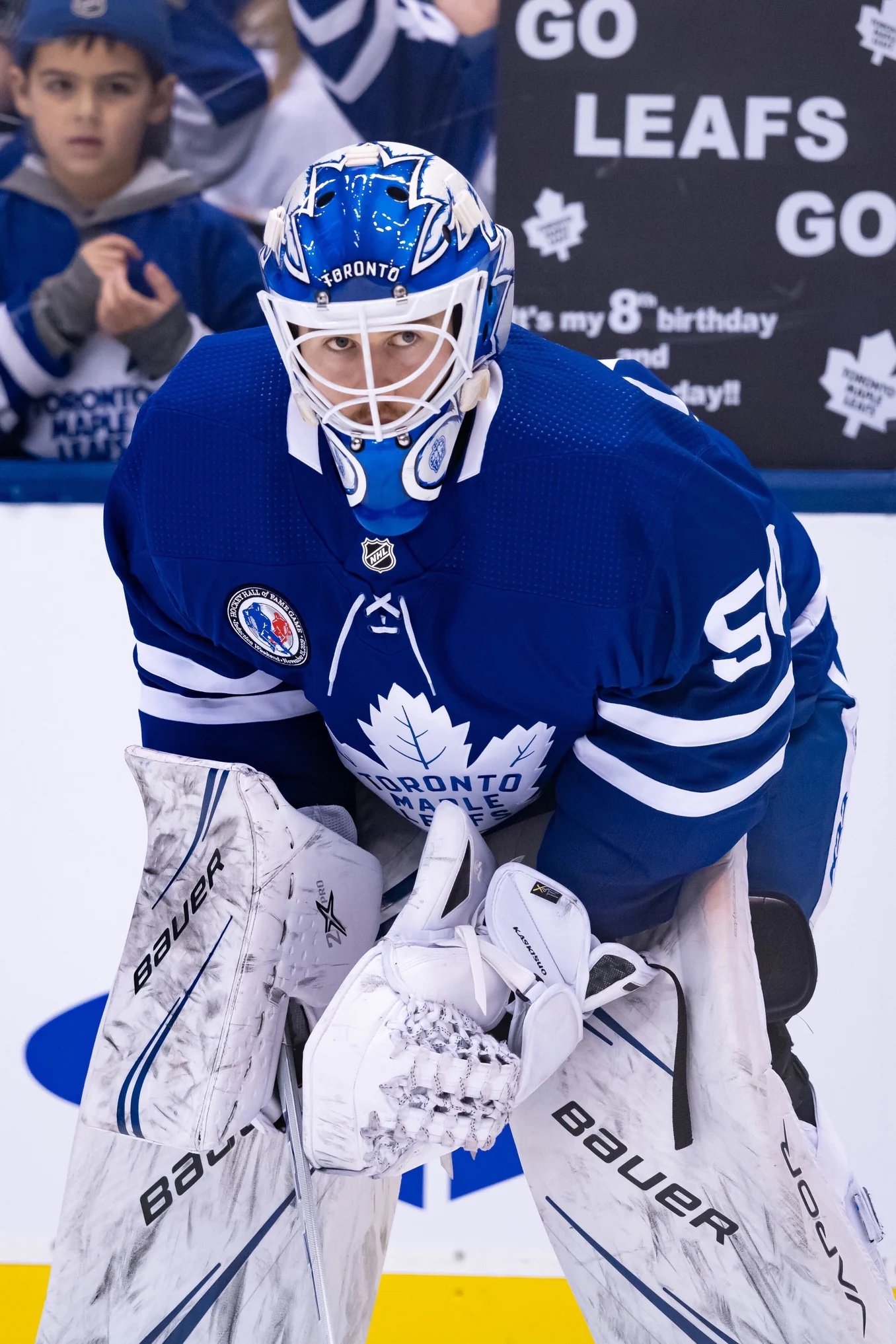 Former Leafs goalie Kasimir Kaskisuo wearing a Vince Arnone-designed helmet
"One day, I noticed TSN had started writing articles on a pair of Air Jordan skates I'd designed. I'd been posting my designs on Instagram, which is probably where they saw them. Obviously, I follow TSN, so I decided to just message them. I said I noticed they'd been writing about my designs, and maybe there was a good partnership opportunity there."
That led to a full-time job as a content creator for the network. Since then, he has gone on to work as a designer for CCM Hockey.
8.
VIDEO GAMES
Some graphic designers find their niche in developing the visual aspects of video games. In the gaming world, "assets" are any content within the game: characters, props, weapons, vehicles, buildings, backgrounds, etc. Depending on the game, assets can be either 2D or 3D.
Video games are a multi-billion-dollar industry in Canada that continues to grow. Currently, there are more than 900 gaming companies across the country—so there are plenty of opportunities for talented designers.
Not long after completing Herzing's graphic design program, Raymond Nestor got hired as an artist at The Sandbox, a gaming ecosystem that allows users to create and monetize virtual worlds and experiences.
"The instructor really knew how to connect to students and provided us with lots of hands-on experience to better understand the concepts. We even posted our artwork on the wall to give us the inspiration and determination to succeed," he told us.
"We were doing some 3D modelling through Photoshop, and some Illustrator, so I decided to apply at The Sandbox after graduation. I was hired and have already done hundreds of assets for them."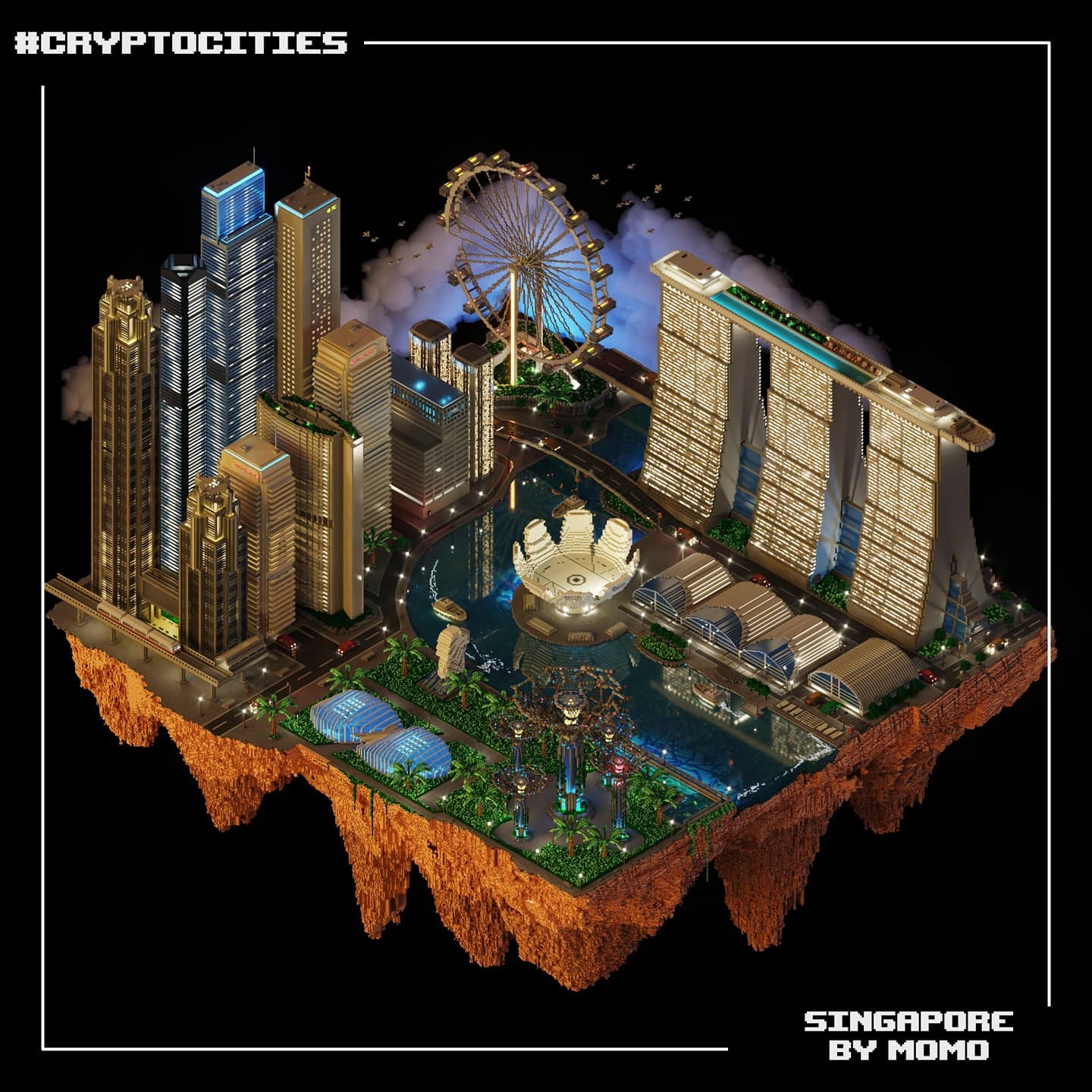 An example of Raymond's work at The Sandbox
9.
EVENTS
AND EXHIBITIONS
The graphics at conferences, trade shows, and other corporate events communicate key messages to the audience. Things like banners, booths, flags, posters, and signs tell the story of a product or organization and require the skilled touch of graphic designers.
Designers who specialize in event graphics understand that these designs are often viewed from a distance and need to capture attendees' attention quickly. The best ones use consistent branding, high-resolution images, big, easy-to-read fonts, and an appropriate amount of negative space.
The idea is to boost a company's brand recognition and create a memorable experience for event attendees.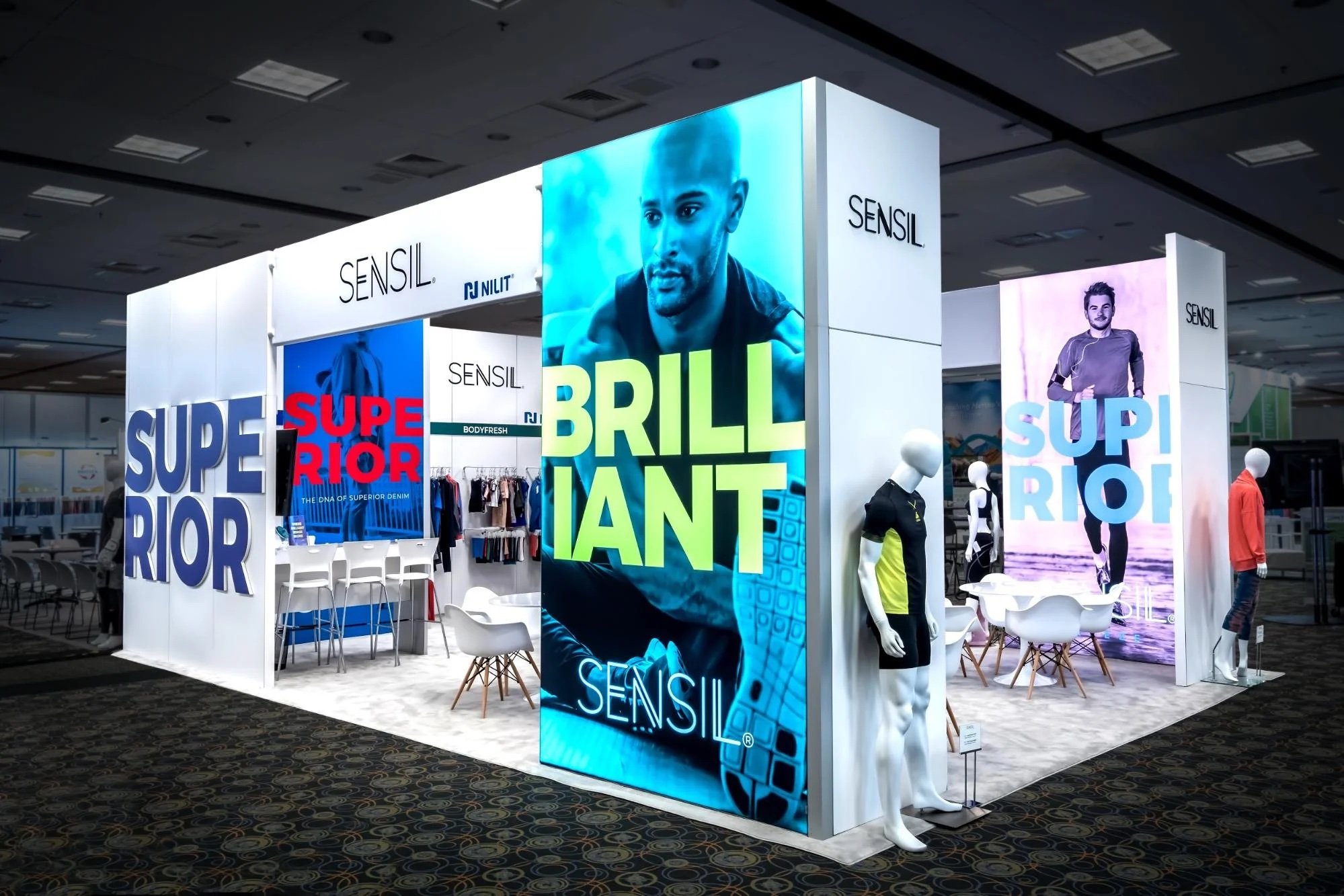 Image source: Hill & Partners
10.
MOTION GRAPHICS
Making images that move is one of those non-traditional graphic design jobs that is becoming increasingly popular. Motion graphics are animations that use a blend of images and text. Many designers are crossing over into this realm, producing graphics for companies' content marketing and social media channels.
You could create brand animations, ads, title sequences for film or TV, explainer videos, and more. Have a look at this video from Creamy Animation that demonstrates motion graphics while also explaining what an explainer video is:
WANT TO PURSUE A GRAPHIC DESIGN CAREER?
We'd love to hear from you.
Use the link below to explore Herzing's 10-month graphic design program. Learn about courses, careers, admissions, and tuition, and connect with a knowledgeable advisor to plan your next steps. We're here to help!