Thinking about becoming a building design technician or drafter? Love the idea of working with architects and construction teams to bring new buildings to life?
Or maybe you already have some experience in design but need additional technical skills to take your career to the next level.
Whether you're just starting out—or looking to upgrade your skills—quality building design training is the next logical step.
But what exactly can you expect in class? Which technical skills and computer software will you focus on, and how long will training take?
Toronto is home to several architectural design colleges. Most teach a similar set of skills, but there are some key differences in things like teaching style, learning environment, work placement, and the overall length of the program.
What's it like to study building design at Herzing?
In this post, we'll take you on a tour of the program. You'll meet the instructor, see what recent graduates think of the training, and find out what makes Herzing's design program so unique. Let's get started.
Study with
Jacob Allderdice
: Licensed Architect & Respected Instructor
Jacob Allderdice has been teaching the Building Design Technician program at Herzing since 2016. But his experience as an instructor and architect go much farther back.
In fact, he's been teaching architectural design for over 12 years, as a teaching assistant at the University of Toronto and program coordinator at the International Academy of Design.
Jacob holds a master's in architecture and a master's in urban design. He ran his own design business and worked with renowned New York architects, Steven Holl and Edward Larrabee Barnes.
Most importantly, Jacob is known as a talented instructor who genuinely cares about the success of every student in his class.
We recently interviewed one of those students— Albino Jr Geanga—who graduated from the program in 2018. He was especially impressed with Jacob's teaching style and expertise.
"Mr. Allderdice definitely has the knowledge and professional experience to teach the architectural design class. He shares his knowledge with all the students and is very supportive. He was always ready to help anyone who was having trouble in a particular topic or part of the program."
Graduates of the program agree that you won't find a more skilled and dedicated building design instructor. Jacob is the ideal person to help you launch your design career.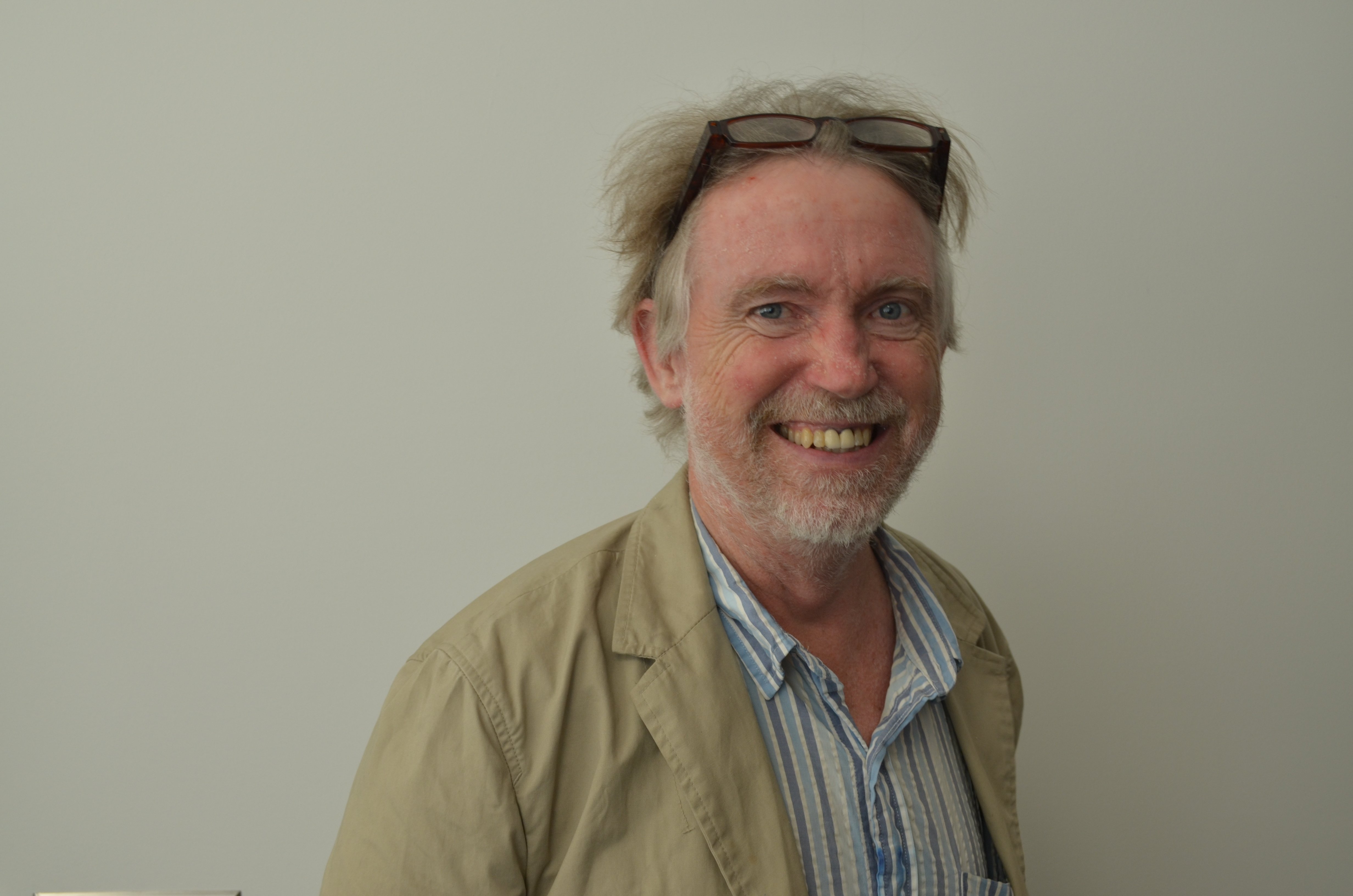 Jacob Allderdice OAA Architect, Leed AP. Instructor for the Building Design Technician program at Herzing College Toronto
The Building
Design
Program Attracts Students from All Over the World
The building design program at Herzing takes just 12 months to complete. It's one of the most intensive, thorough building design programs in Toronto. This is why it attracts students from all over the world.
Jacob says the accelerated training combined with the diversity of the students is what makes this program so unique.
"Over the course of just 12 months, students learn design principles, drafting, building construction, building codes, and 3D modelling. They work with computer programs such as AutoCAD, Revit, and SketchUp, but they also learn principles of manual drafting and design, and office management.

Our classes are lively and diverse—and because of the 'rolling start' nature of the program, there are always more advanced students learning and working alongside others who have just begun their Herzing education. The result is what I like to call a 'one-room schoolhouse.' Students often learn as much from each other as they do from the teacher."
Whether you're new to Canada, a recent high school graduate, or returning to school as a mature student...you'll fit right in at Herzing.
Hands-on building design projects in AutoCad and Revit
This program is all about real designing. Right from day one, students dive into the software tools, learn new technology, and create their own design projects.
There's a lot to cover in 12 months—so a project-based approach makes the most sense. You'll get a lot of practice producing architectural drawings, plans, models, and blueprints, using AutoCAD and Revit.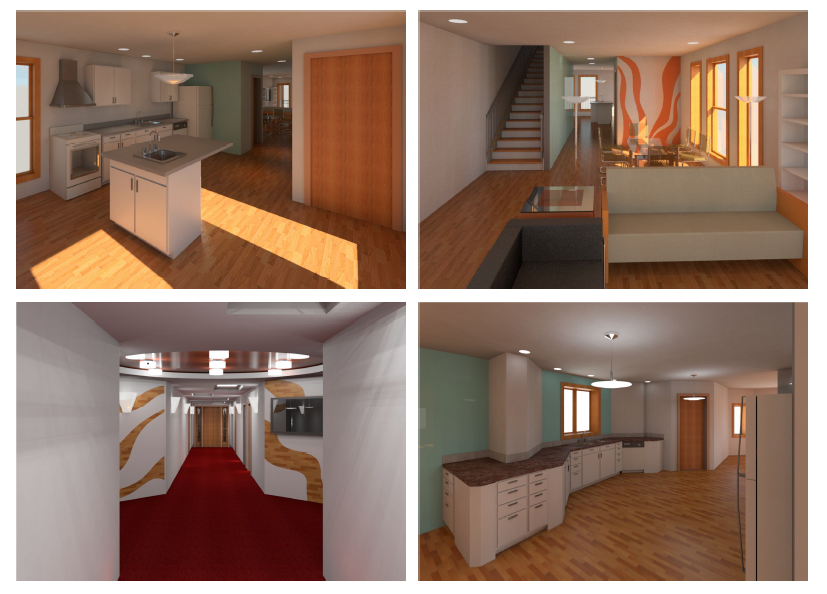 Examples of design projects done for class at Herzing by Building Design Technician graduate Albino Jr Geanga
By the time our students graduate, they have total confidence using industry-standard software to produce a wide range of architectural drawings and designs. Plus, they've had the chance to explore their own creative ideas and turn them into workable, professional design plans.
Herzing graduate Ikenna Okpara said working on all the projects was his favourite part of training.
"My favourite aspect of the program was being allowed to express my own creativity in class. The instructor really encouraged us to explore and share unique ideas.

Plus, we learned how to manage our time wisely. But this is what prepares you for a real job. Most design companies focus a lot on producing these types of drawings, so you need those time management skills from day one."
Learn the design and drafting skills you need to get hired
For most building design students, landing a job quickly after college is a top priority. They need a training program that teaches the skills employers actually want—so getting that first position is a little easier.
Ikenna told us that's why he ended up choosing Herzing for building design training.
"I did a lot of research, and found that Herzing's curriculum was tailor-made to current employer requirements for architectural drafting designers. Herzing teaches the real skills you need to get hired."
Ikenna completed the program in 2018 and was hired by Zaneen, an exclusive European lighting design company. He designs and edits products with CAD software applications, and uses his unique background in electronics to test new products, as well.
After Ikenna's classmate Albino graduated, he was hired by a construction company to draft designs for building projects. He specializes in timber design and detailing, and has also worked in architectural steel detailing.
There are so many career paths in building design. You never know where your talents might take you. Gaining practical drafting skills and knowledge is an essential first step in finding your niche.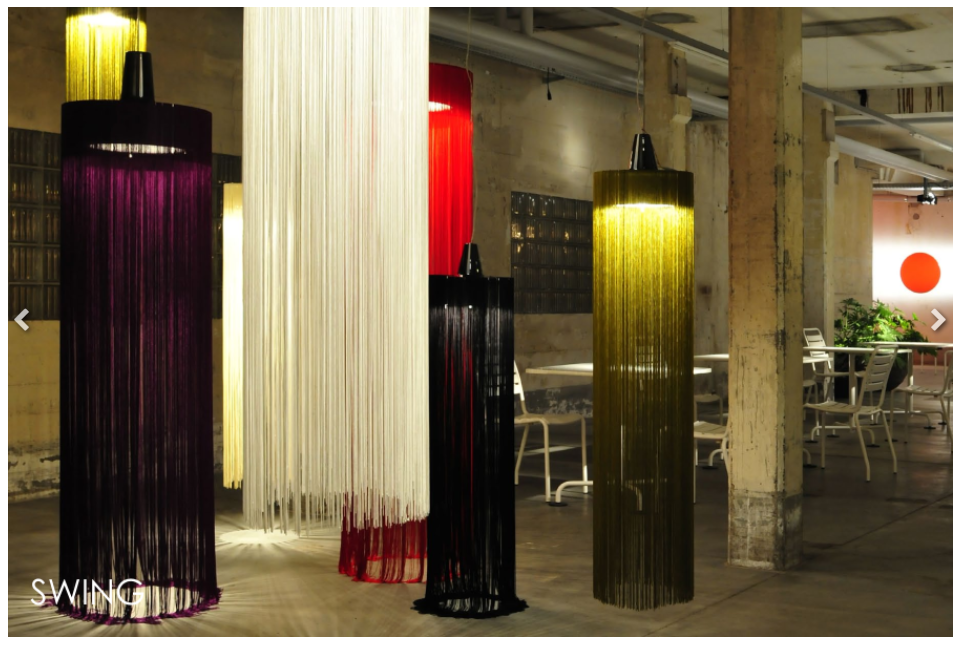 Image courtesy of Zaneen where Ikenna works as a lighting designer/tester
Find your unique strengths as a building designer
If you're just starting out, you probably don't realize how many ways there are to specialize within the field of building design. People come to this industry from many different backgrounds.
Some students have some experience in construction. Others have talents in art and drawing. Jacob says he's worked with people who have backgrounds in business management, writing and communications, fine arts, and computer software.
His goal as an instructor is to help each student build on their natural talents, so they can find a design career path that really fits their profile.
"Each student has strengths upon which to build. For example, a background in business management will be useful for students who wish to run their own building design business. And a background in computers will help students who wish to focus on the technical aspects of a design office...A talented artist will likely find employment in rendering and presentation, while a confident, verbal person could be employed on the sales and development side of the profession...
Through the coursework of the building design program, each student is encouraged to develop the skills they already have while learning new skills that build on their strengths."
Building design offers many different career paths, including specializations in:
Residential design

Commercial projects

Industrial work

Kitchen and mill-work

Landscaping

Freelance, contract designing

Start your own architectural design business
A good design program will help you define your career goals and set you on track to achieve those goals—with confidence and the right skillset.
Get An Internship for Real-World EXPERIENCE
Anyone who works in building design will tell you that real work experience is vital for breaking into the industry.
Like so many careers, you need some experience to land a good first job. But how do you get that experience when you're totally new to the field? Through an internship program.
Herzing includes an intensive two-month internship in the building design program to ensure our students get that competitive edge.
For graduate Dorian Pai, the internship was the main reason he enrolled in the training.
"I had previously completed an architectural history degree, which focused more on theory. I lacked the practical drafting skills and experience needed to break into the industry.

I chose Herzing's building design program because it's one of the only programs in Ontario that includes a work placement and can be completed in just 12 months."
Dorian ended up getting a job offer before he even finished the training. He now works as a commercial designer, specializing in retail spaces.
prepare to pass the ontario Building code Exam
In addition to getting some real work experience, passing the Ontario Building Code (BCIN) exam is another excellent way to compete for top design jobs.
Herzing's program provides comprehensive preparation for this exam. Many employers prefer to hire designers who have passed the exam and been registered as practitioners.
Certification proves your knowledge of the code and qualifies you to sign off on all construction drawings and specifications being submitted for permit. Dorian says passing the exam gave him an extra edge when applying for jobs.
"Our professor, Jacob Allderdice, was a strong advocate for taking the BCIN exam. He provided me with a plethora of sample questions and tests to practise with. Passing the BCIN exam gave me a competitive edge over other candidates, and opened up more interviews and job opportunities."
Is building Design Training Right
For
You?
Still have questions about building design training, or need help deciding if it's right for you?
Click below to learn more about the Building Design Technician program and chat live with an admissions advisor. Get your questions answered and plan your next move. We're here to help!