A health care aide student at Herzing College practices patient care procedures
Updated November 2022
For many people, finding a quick college training program that leads directly to paid work is a top priority. And there are several good reasons students are drawn to condensed certificates and diplomas—like cheaper tuition, shorter disruption to work and family life, and a much faster start to a career.
But when we think of health care careers, it's not fast training programs that come to mind. Doctors, nurses, and other clinicians spend years earning an education. Most people assume that meaningful work in health care takes a huge investment of time and money for training.
But Canada's health care industry is changing. As our population ages, demand is growing for health care professionals in a range of roles—in some cases, careers that students can train for in under nine months.
If you are considering health care training in Winnipeg, there are several quick, marketable diplomas to choose from.
1. Medical Lab Assistant Training: four-Month Diploma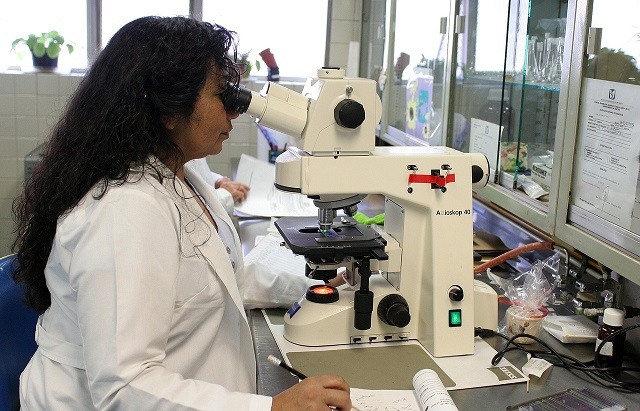 Medical lab assistant training is one of the shortest health care education programs available in Winnipeg. In just four months, students learn all of the fundamental skills needed to work in a laboratory, including:
How to use and care for lab equipment
How to collect and prepare specimens for testing (like blood and urine samples)
Basic laboratory mathematics
Basic anatomy and physiology (body systems and how they work)
Communication and computer skills
Lab safety and infection control (preventing physical, chemical, and biological accidents in the lab)
Quality diploma programs also include coursework that prepares students to write the medical assistant certification exam administered by the Canadian Society for Medical Laboratory Science (CSMLS).
Training should also include a work placement so students can get real lab experience before graduation. For example, Herzing College's four-month medical lab assistant program includes a six-week, full-time internship in a local laboratory facility.
Where will you work?
According to the Government of Canada Job Bank, medical lab assistants are in high demand across Manitoba. After completing training, students can expect to find work in:
Hospitals
Private laboratories
Biotech companies
Community clinics
Research labs
How much will you earn?
Job Bank data shows medical lab assistants in Winnipeg make a median salary of about $51,000. Recent graduates who are just beginning their careers can expect to earn around $29,000.
Want to learn more about life on the job as a medical lab assistant?
Take a look at: What it's Like to Work as a Medical Lab Assistant: Challenges, Rewards, Career Opportunities
2. Health Care Aide Training: five-Month Diploma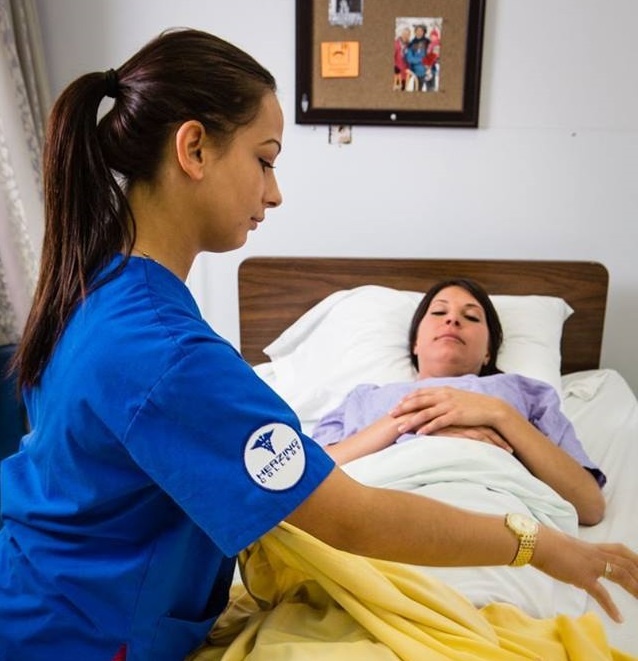 Health care aide training offers another very quick path to employment. This diploma prepares students to support elderly, chronically ill, and disabled individuals in hospitals, long-term care facilities, and private homes.
In just five months, students learn how to safely and compassionately help their clients with the tasks of everyday living. Key concepts include:
How to safely move patients, with and without special equipment
How to help patients with personal care (bathing, grooming, dressing)
The fundamentals of healthy nutrition, meal planning, and preparation
How to monitor each patient's health and report changes to a supervising nurse
How to help clients carry out any therapeutic exercises included in their plan of care
Basic anatomy and physiology (understanding body systems and structures, and how they function)
How to care for a dying patient and support family members who are grieving
Safety procedures for client care in the home
Clinical work placement in a local hospital or long-term care facility
As our population ages, more and more people will need the help of health care aides. Nurses and doctors do not have time to give personal attention and assistance to every patient—and family members cannot always care for loved ones on their own.
Health care aides provide an essential blend of practical and emotional support to their patients, and in many cases, help them remain happier, more independent, and live in their own homes for longer.
Where will you work?
The Job Bank gives health care aides in Manitoba a 3/3 star rating for job outlook, meaning there is strong demand for these professionals across the province. Health care aides work in hospitals, long-term care facilities, hospices, and directly in patients' homes.
How much will you earn?
Health care aides in Winnipeg make an average salary of about $40,000 per year, based on Job Bank data. At the highest end of the pay scale, they make approximately $46,000 per year.
Want to learn more about the important work health care aides do?
Take a look at: 5 Ways You'll Improve Patients' Lives as a Health Care Aide
3. Medical Office Assistant Training: nine-Month Diploma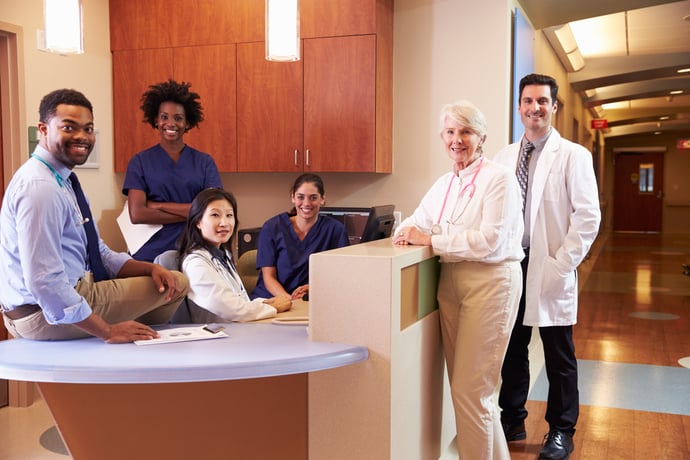 People with strong organizational skills and an interest in patient care are often attracted to medical office assistant training. This nine-month program trains students to run a clinic and help with minor medical procedures. The diploma includes instruction in:
Medical office procedures
Medical software for billing and scheduling
Preparing and organizing patient charts, records, histories, and reports
Measuring patient vital signs
Conducting ear and eye assessments
Assisting with minor office surgery
Infection control and sterilization techniques
Quality programs also include a full-time work placement so students can apply their skills and gain experience in a real clinic setting.
Medical office assistants are the face of the clinic. They are the first and last person a patient interacts with when they arrive for an appointment. This role demands excellent communication skills and a real touch for compassionate patient care.
Where will you work?
Medical office assistants work in a wide range of health care settings, including:
Hospitals
Medical clinics
Chiropractic practices
Physiotherapist clinics
Extended care facilities
The Job Bank has given this health care career a three-star rating for job outlook in Manitoba. Demand is expected to remain strong for medical office assistants in Winnipeg for the foreseeable future.
How much will you earn?
The median salary for MOAs in Winnipeg is about $45,000. At the highest end of the pay scale, medical office assistants in Winnipeg earn about $55,000 per year.
Interested in learning more about how MOAs work directly with patients?
Take a look at: Clinical Procedures You May Perform as a Medical Office Assistant
Choosing the Right Health Care Career: Next Steps
Which of these health care careers feels like a good fit for your natural skillset and professional goals? We always recommend students set up an advising appointment to learn more about each program they're considering—and make sure they understand admission requirements.
For example, many health care programs require a criminal check, immunization records, and other important documentation. Our advisors are experts at matching people with the right training programs and helping map out course schedules that fit with your job or family responsibilities.
Chat live with an admissions advisor right now, or request more information by email. We're here to help!