Updated March 2022
Think you might want to pursue a career in 2D animation? Now is an excellent time to get started, especially in Ottawa.
Even before the pandemic, there was so much animation work flowing through the city that studios couldn't find enough qualified people to meet production needs.
And when live-action productions were forced to shut down, the demand for animated content really took off.
That's where Herzing College's accelerated 2D animation course comes in. Our mission is to expand the local animation scene by producing skilled graduates who can fill those available studio jobs.
This program teaches the software and real animation skills you need to get hired—in just 12 months of training.
What makes Herzing's 2D animation course so unique? Here's what you can expect in class.
Laser FOCUS ON toon boom 2D ANIMATION SOFTWARE
Herzing's 2D animation training is specifically designed to meet the needs of local animation studios.
What's the greatest need studios have right now? They want people who know their way around Toon Boom Harmony—the software of choice for 2D animators in Ottawa.
A.J. Cote, who has 20 years of experience working with animation studios, created Herzing's program for the sole purpose of teaching this software.
He says the laser focus on Toon Boom is what really sets this program apart.
"No other program concentrates on using Toon Boom Harmony for what is called 'puppet animation.' That is exactly what Ottawa studios need. It is what 99% of all entry-level jobs are in animation."
Toon Boom was the main reason recent graduate Megan Winters chose Herzing for animation training.
"With other 2D animation courses, you have to wait longer to get your hands on the software.

I didn't want to wait. I wanted to learn Toon Boom Harmony right away, so I could get to work faster. Knowing this software is key to getting hired in the animation industry."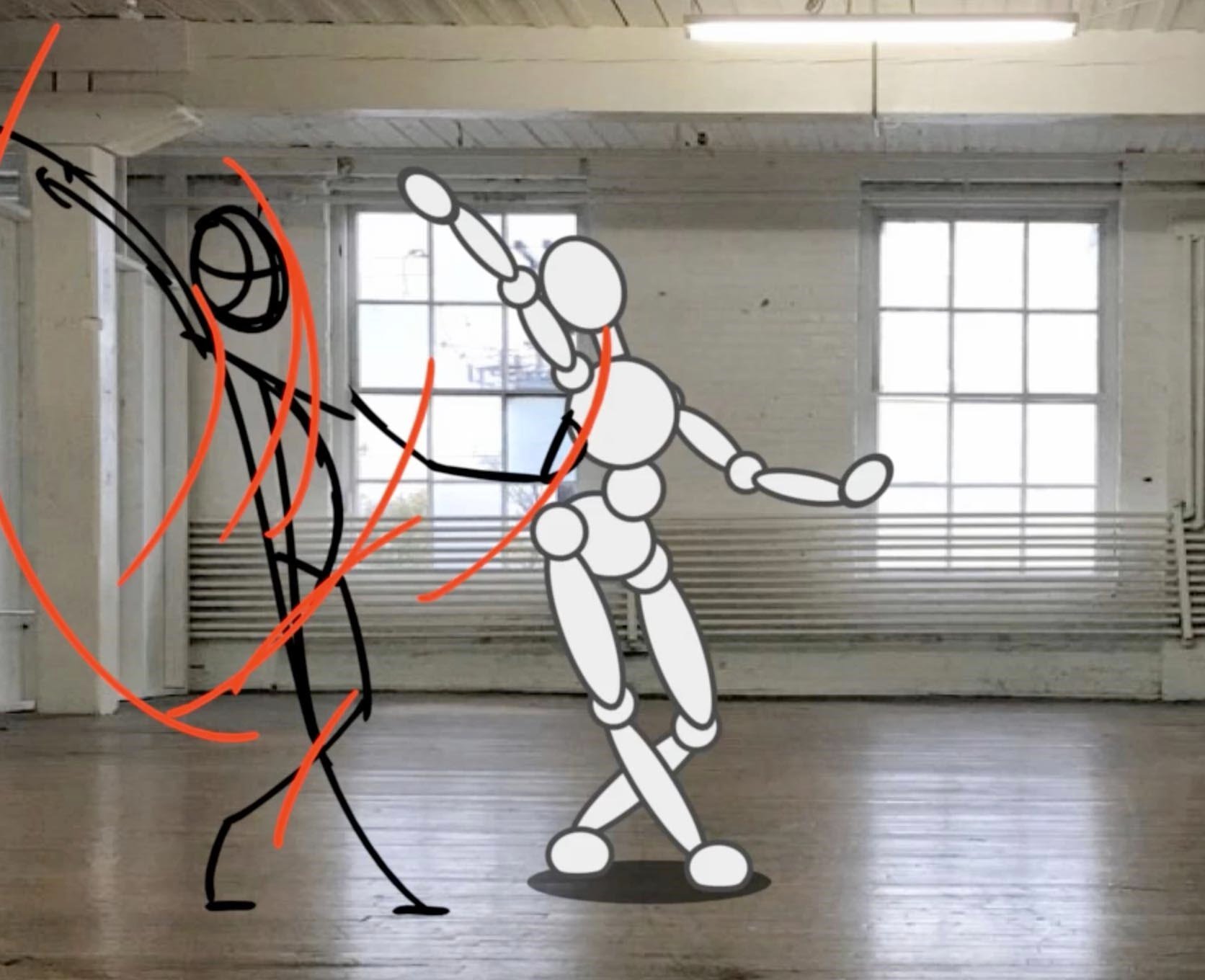 Example of work Megan did in class using Toon Boom Harmony
Hands-on training in core 2d Animation skills
Herzing's 2D animation course is all about doing. We don't spend as much time on the theory and history of animation, like in longer diploma or degree programs.
Instead, students jump right into animating, using industry software and building the core skills every studio wants, such as:
☑️ Simple and complex character rigging
☑️ Character and prop interaction
☑️ Staging
☑️ Lip synch animation
☑️ Posing
☑️ Character animation
☑️ Storyboarding
All skills are developed through projects that simulate real studio assignments. You'll work with actual scenes and character rigs/props, and within typical industry deadlines.
You'll also complete a major project that ties together all the skills covered in class. Megan says this aspect of training was the most rewarding.
"We get seven weeks to make a highly polished character and storyboard…we go through every step of the process. Seeing something you made move on the page is amazing!"
By the time you graduate, you'll have a professional demo reel you can show to potential employers. And you'll be ready to hit the ground running in a real studio environment.
AN exclusive INTERNSHIP at a major ottawa animation studio
Herzing's 2D animation course includes a six-week internship at Big Jump Entertainment, one of Ottawa's top animation studios.
Big Jump works on animated shows for Netflix, Teletoon, Universal, HBO, CBC, and others.
This work placement is one of the most unique and valuable aspects of the program. It's your chance to work at a leading studio, get mentored by experts, and gain experience for your demo reel and resume.
Imagine getting access to the Big Jump studio and learning from pros who work on these iconic shows!
Herzing has a special partnership with Big Jump that gives our students this exclusive opportunity.
A CHANCE TO GET HIRED BEFORE YOU even GRADUATE
Our partnership with Big Jump Entertainment goes beyond providing internships.
Not only do Herzing students get to hang out at the Big Jump studio and get advice from experienced animators, but they also have a chance to work there after graduation.
Big Jump hires students who do really well in our 2D animation course. In 2020, they hired our entire graduating class of students—including Megan.
She got a job offer before she even completed the program.
That kind of opportunity is a massive advantage when you're trying to break into the animation industry.
A POSITIVE learning ENVIRONMENT
Want to develop your 2D animation skills in an environment that fosters creativity and collaboration? At Herzing, students are encouraged to cooperate rather than compete.
Megan says the supportive environment was the best part of her training experience.
"At Herzing, the classroom is designed like a real studio setting. There's a family feeling. Everyone helps each other, we hang out and have fun. No stress.

You get tons of practice, everyone shares their work, and we all help each other improve. Even people who started with zero experience really caught up and advanced throughout the course."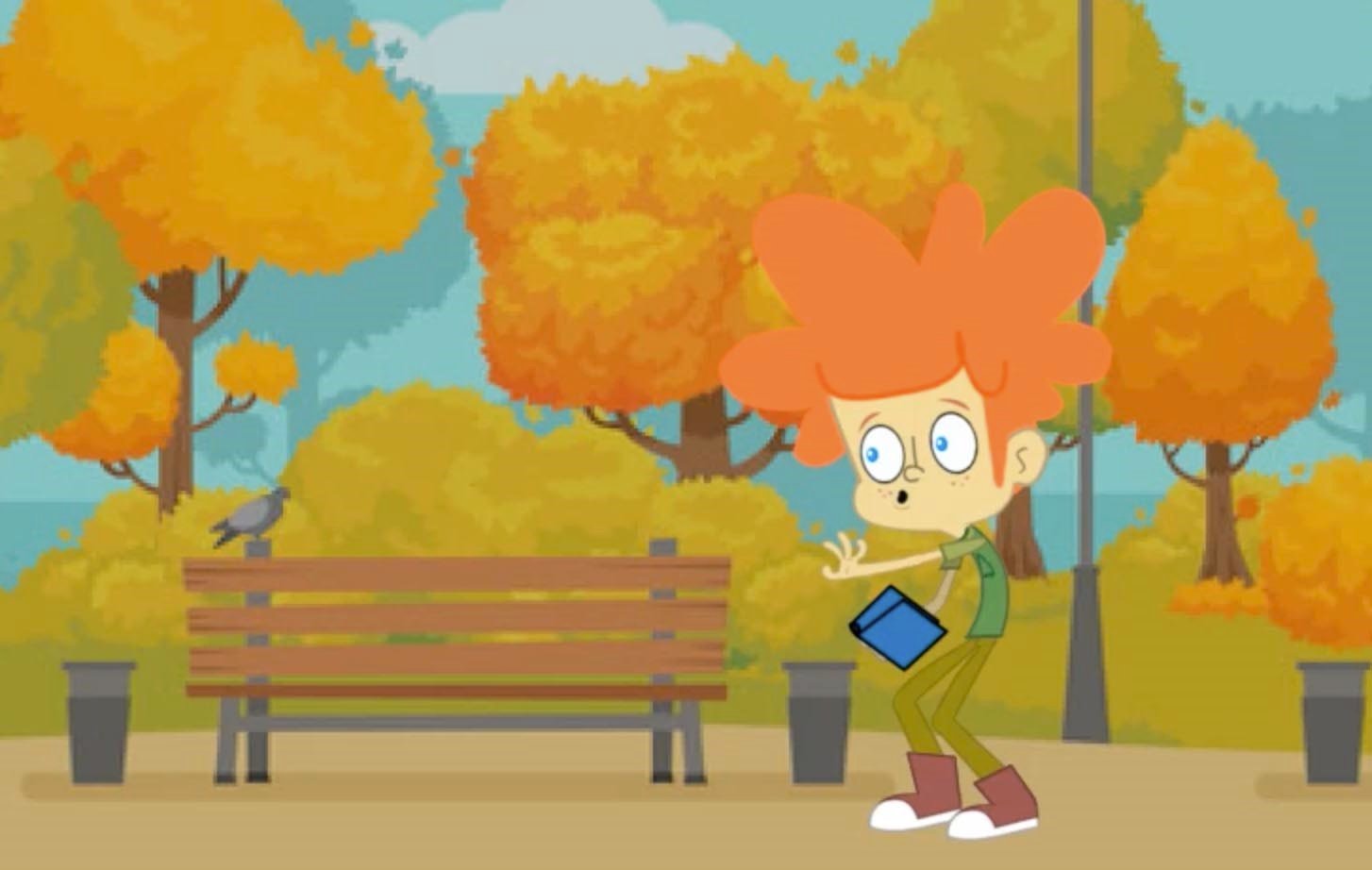 Example of Megan's animation work
CAREER ASSISTANCE
Every student in our 2D animation course gets help to find their first job. This includes:
☑️ Help crafting a professional resume and cover letter
☑️ Help putting together a professional demo reel
☑️ Connections to local studios who hire our animation graduates
☑️ Assistance locating and applying to animation jobs
☑️ Mock interviews to build your confidence and communication skills
And here's a notable stat: In 2021, 90 per cent of Herzing College Ottawa graduates got hired in their field of study (based on the most recent available data).
LEARN MORE ABOUT THE 2D ANIMATION COURSE AT HERZING COLLEGE OTTAWA
Herzing's accelerated 2D animation course is unlike any other in Ottawa. It takes just 12 months from beginning to end and includes a six-week internship at Big Jump Entertainment.
For complete program details, or to just explore your options, we recommend speaking with an admissions advisor.
An advisor can walk you through admission requirements, financial aid options, how to apply, and anything else you want to know.
Click below to get started. Browse the program, request free information, or chat online with an advisor right now. We're here to help!