At Herzing College Montreal, we're dedicated to delivering top-quality training that aligns with current industry needs.
Over the years, we've helped thousands of people gain the skills they need for rewarding careers in the business, technology, design, and education fields.
If you're considering signing up for a program, you probably have questions about what to expect from our campus. Where exactly is it? What facilities does it offer and what features does it have that can help you prepare for your new career?
Here's everything you need to know.
WHERE IS THE HERZING COLLEGE MONTREAL CAMPUS?
Herzing College occupies two floors of a building in downtown Montreal. The full address is:
1616 Boul. Rene-Levesque West
Montreal, Quebec
H3H 1P8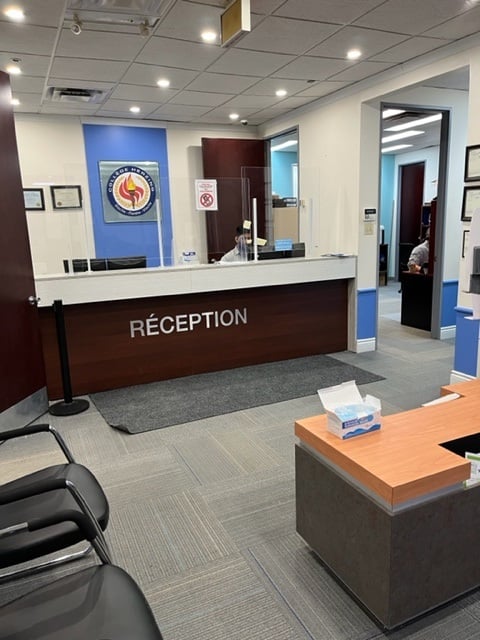 WHAT ARE THE OPTIONS FOR GETTING TO AND FROM CAMPUS?
Parking is limited, but the campus is very easy to access via public transit.
The 480 Express du Parc bus stops just steps from the building. And the Guy-Concordia (green line) and Lucien L'Allier (orange line) metro stations are both within an eight-minute walk.
If your goal in the winter is to spend the least amount of time outdoors, Herzing College Montreal is in an ideal location!
If you'd rather rely on two wheels, there are bike trails on surrounding streets and bike stands beside the building where students can lock up.
WHAT FACILITIES ARE AVAILABLE ON SITE AND NEARBY?
Students have access to an on-site lounge where they can take a break, meet up with friends, and eat their lunch. Microwaves, coffee machines, and vending machines are all available.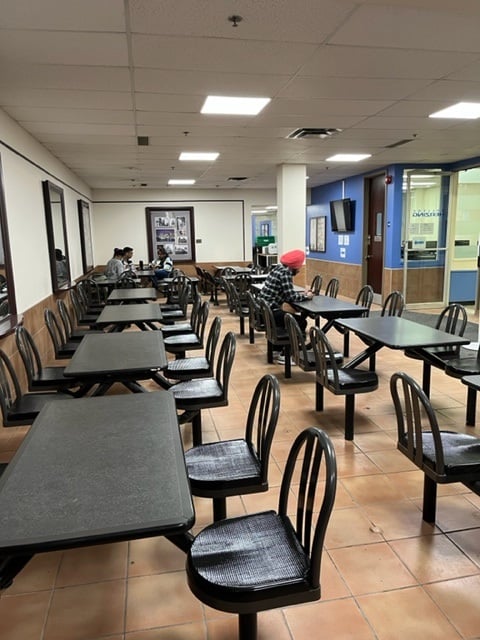 Several cafes and other eateries are within walking distance. And a large tree-filled park across the street offers tranquil green space where you can relax or have a picnic.
And let's not forget the underground city with its stores, restaurants, and more—accessible within just one block of campus.
WHAT SERVICES DOES HERZING COLLEGE MONTREAL OFFER?
As a student at Herzing College Montreal, you can take advantage of the following:
☑️ Scheduling choice—We understand that students are busy and everyone's schedule is different. That's why most of our programs let you choose your pace.
You can commit to 20 to 25 hours a week in class and finish the program sooner, or you can spend 12 to 15 hours in class each week and spread your training out over a longer period of time.
☑️ Funding guidance—Our educational funding specialists will help you determine what government loans and other sources of funding you may be eligible for that can help you cover your costs.
☑️ Ongoing skill development—Once you graduate, you can enrol in extra courses without paying any extra tuition.
Under the Herzing Open Education Program (HOEP), you'll receive credits for the tuition you originally paid, which you can then apply toward additional courses.
☑️ Career support—All Herzing College Montreal programs include internships to help you gain valuable hands-on experience.
We also offer assistance with finding suitable job openings, creating resumes, writing cover letters, and preparing for interviews.
CAN I CHECK OUT THE CAMPUS FOR MYSELF?
Absolutely! We encourage you to have a look at our facilities so that you fully understand what we have to offer.
All you need to do is reach out to our admissions team. An advisor will be happy to discuss your goals, answer your questions, and arrange a campus tour.
LEARN MORE ABOUT HERZING COLLEGE MONTREAL
Through our convenient campus in the heart of downtown, Herzing College Montreal offers a wide variety of diploma programs designed to help you gain the skills today's employers value.
Training takes anywhere from 14 to 24 months, depending on the specific program and pace you choose.
Every program also includes an internship with a local company, so you can get actual work experience and be ready to hit the ground running right after graduation.
Click below to learn more about our programs, chat live with an advisor, or book a tour of the campus. We're here to help!