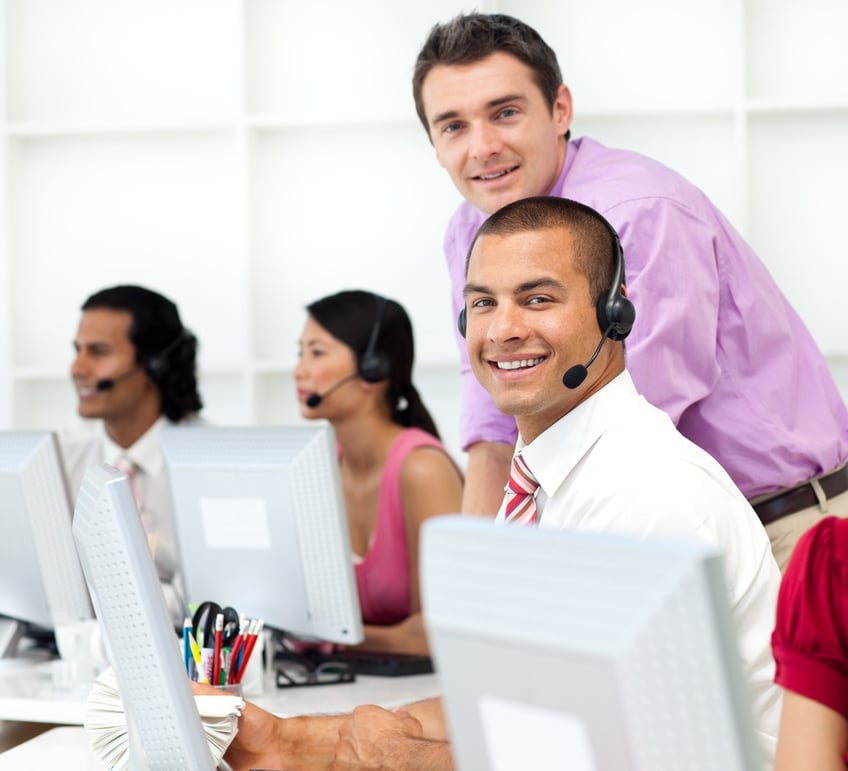 There are so many career paths students can pursue after earning a business diploma. Accounting, office administration, marketing, client services, human resources, sales...even starting your own business.
Where does business development fit into the equation?
Business development officers play a key role in helping companies attract new clients, maintain positive relationships with existing customers, and plan new growth strategies.
This role falls somewhere in the middle of marketing and sales—in fact many business development officers are employed by advertising, market research, and marketing firms.
What exactly does this position entail, and would it be a good fit for you after business college? Let's take a look.
Your responsibilities in an entry-level business development role
If you're hired as an entry-level business development officer, associate or representative, your main responsibility will be to help bring in new clients. This might include researching new potential markets, reaching out to prospects to pitch products and services, and building a database of new leads and industry partners.
Up front, it's important to know that this position requires strong sales skills. Your everyday duties will include tasks like:
contacting new leads by phone, email, or online marketing channels
doing in-person sales visits
checking in with current clients to ensure they are satisfied, and to update them on new products or services
researching and identifying new target markets
meeting monthly sales targets
helping to create marketing/sales materials (like product pitches and presentations)
responding to questions from potential new customers, and dealing with complaints or problems related to existing clients
Business development officers sometimes have to travel for business, to attend networking events, check in with clients, or make pitches to new prospects.
Skills match: what it takes to succeed in business development
Like all sales-related roles, business development jobs are highly results-oriented, and often come with a certain amount of pressure. For example, you'll need to hustle to meet sales targets on a daily, weekly, monthly, and quarterly basis. And you'll need to work hard to keep your client base happy, ensuring all questions or problems are addressed right away.
This is the ideal role for a self-motivated, goal driven person who loves high energy work and a good challenge. Other key skills for business development officers include:
ability to work well under pressure
superior writing and verbal communication skills
excellent customer service technique (diplomatic, friendly, great with people, and can adapt their communication style to different audiences and situations)
can interpret marketing and sales charts, figures, data, and metrics (comfortable working with numbers and stats)
understands digital communications, can conduct online research, familiar with social media networking
excellent team player, but can also work independently
computer skills (Microsoft Office suite, marketing automation software)
Entry-level roles will include training on sales techniques and relevant computer software, so even if you don't have much sales experience, you can still apply to junior positions.
After gaining several years of successful business development experience, you can become eligible for business development manager roles—where you would design and oversee strategy, hire, train, and supervise junior officers.
Job outlook & salary for business development Professionals in Ontario
This is a fairly broad job category, with career options across many kinds of companies and industries—but on the whole, the Government of Canada Job Bank predicts steady demand for business development professionals across Ontario.
The Job Bank posts employment outlook information for hundreds of occupations across Canada every few years. The latest report (from December, 2017) gave business development jobs a 2/3 star-rating for demand, across most of the province.
Ottawa and Toronto are both stable markets for this kind of sales and marketing position, where employment growth and retirements are expected to generate new jobs over the coming years.
According to Statistics Canada, if you're just starting out in business development after college, you can expect to earn approximately $40-$49,000 per year. As of 2017, the median salary for business development, marketing, and sales professionals in Ottawa was about $70,000—which may include bonuses or sales commissions.
There is definitely strong earning potential in this business career path, provided you have the right skillset and a strong drive to succeed.
Interested in learning about other job options after business training? Looking for top-rated business colleges in Ottawa?
Explore the Business Administration Diploma offered by Herzing College at the Ottawa campus. Click below to browse courses, see career outcomes, request information, or chat live with a friendly advisor. We're here to help!