Are you considering a career in the immigration industry? There's never been a better time to get started than right now.
According to federal government data, Canada plans to welcome more than 460,000 immigrants annually for the next couple years. That will continue to generate strong demand for professionals who help with visa applications and the often complex process of settling in Canada.
You may be familiar with jobs like immigration lawyer and immigration consultant. People in those roles focus on providing advice and developing customized strategies for clients seeking to immigrate.
But what does an immigration case manager do? How do they fit into the immigration process? And what does it take to thrive in this role?
In this post, we explain exactly what a career as an immigration case manager involves and how you can get started.
IMMIGRATION CASE MANAGER JOB DESCRIPTION
Firstly, it's important to note that there's no standardized way to refer to this role. In addition to immigration case manager, you might see job titles like immigration assistant, immigration legal assistant, or immigration case worker. All of these titles essentially mean the same thing.
So with that said, in the world of immigration, just what is a case manager and what do they do?
Case managers work closely with licensed immigration consultants and lawyers, handling the administrative tasks that go along with securing visas, study permits, and other important documents.
Immigration case manager job responsibilities typically include:
Gathering information and documentation from clients
Helping clients fill out immigration application forms
Conducting research on immigration policies and programs
Drafting submission letters
Arranging for document translations
Reviewing all documents to ensure they are accurate and meet government requirements
Ensuring that deadlines are met
Tracking the status of each application and keeping clients updated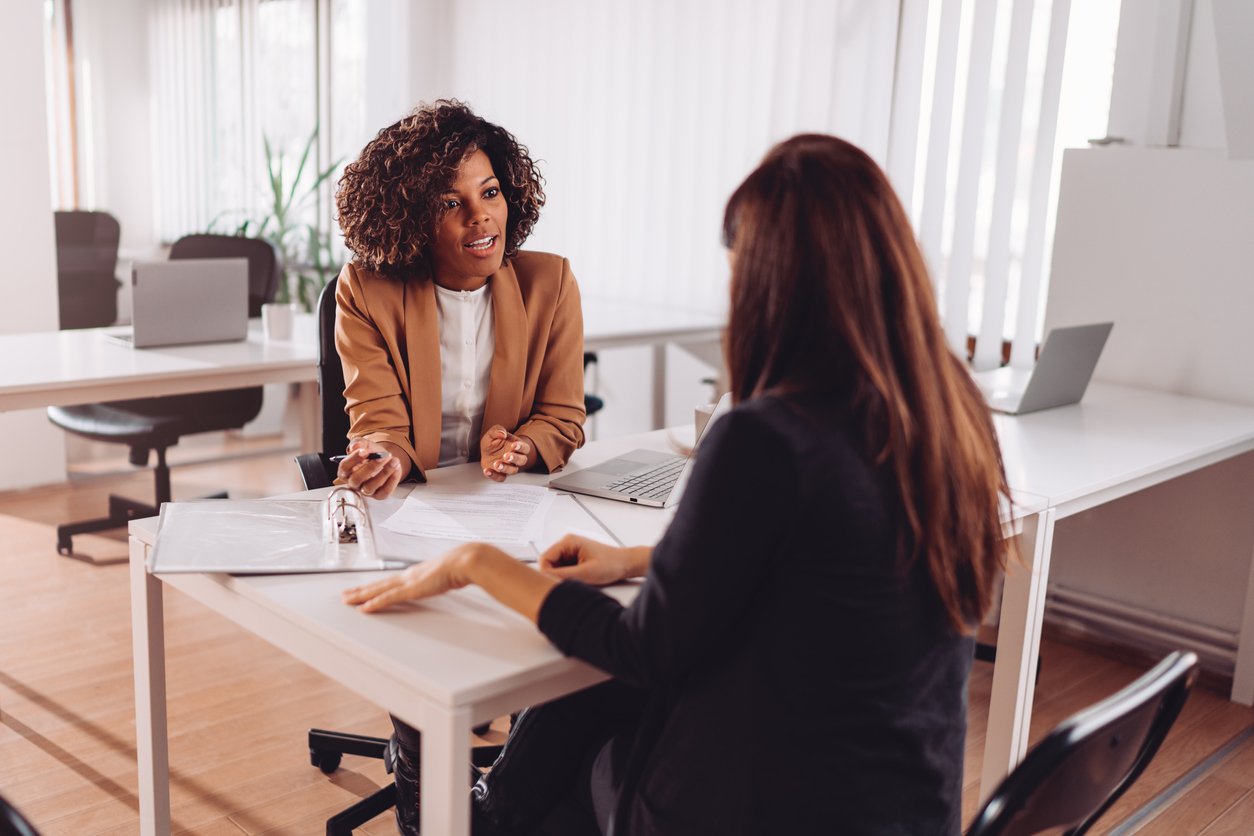 Toronto-based immigration case manager Leila Zahiri explains that her primary task is to support the immigration consultant at her firm, Doherty Fultz Immigration.
"What we do as case managers is prepare the application for the consultant to review. That involves sending instructions to the client, communicating with them on a regular basis, answering emails and questions, and receiving and reviewing documents," she says.
ROLE IN THE IMMIGRATION PROCESS: IMMIGRATION CASE MANAGERS VS CONSULTANTS
Many people don't understand the differences between immigration consultants or lawyers and immigration case managers. Here's a summary of how the roles compare:
Immigration lawyers and consultants

help people navigate the legal process of settling in Canada. They are licensed professionals who assess each client's chances of being admitted to the country. They interpret the law, offer expert advice, and develop a personalized immigration strategy for each client.
Immigration case managers

support the work of lawyers and consultants. This involves preparing immigration documents, collecting information from clients, and tracking submission deadlines. They don't need a licence to practise.
While the lawyer or consultant interprets immigration laws and develops a strategy for each client, the case manager takes care of the document preparation and organization that keeps each client's file moving forward.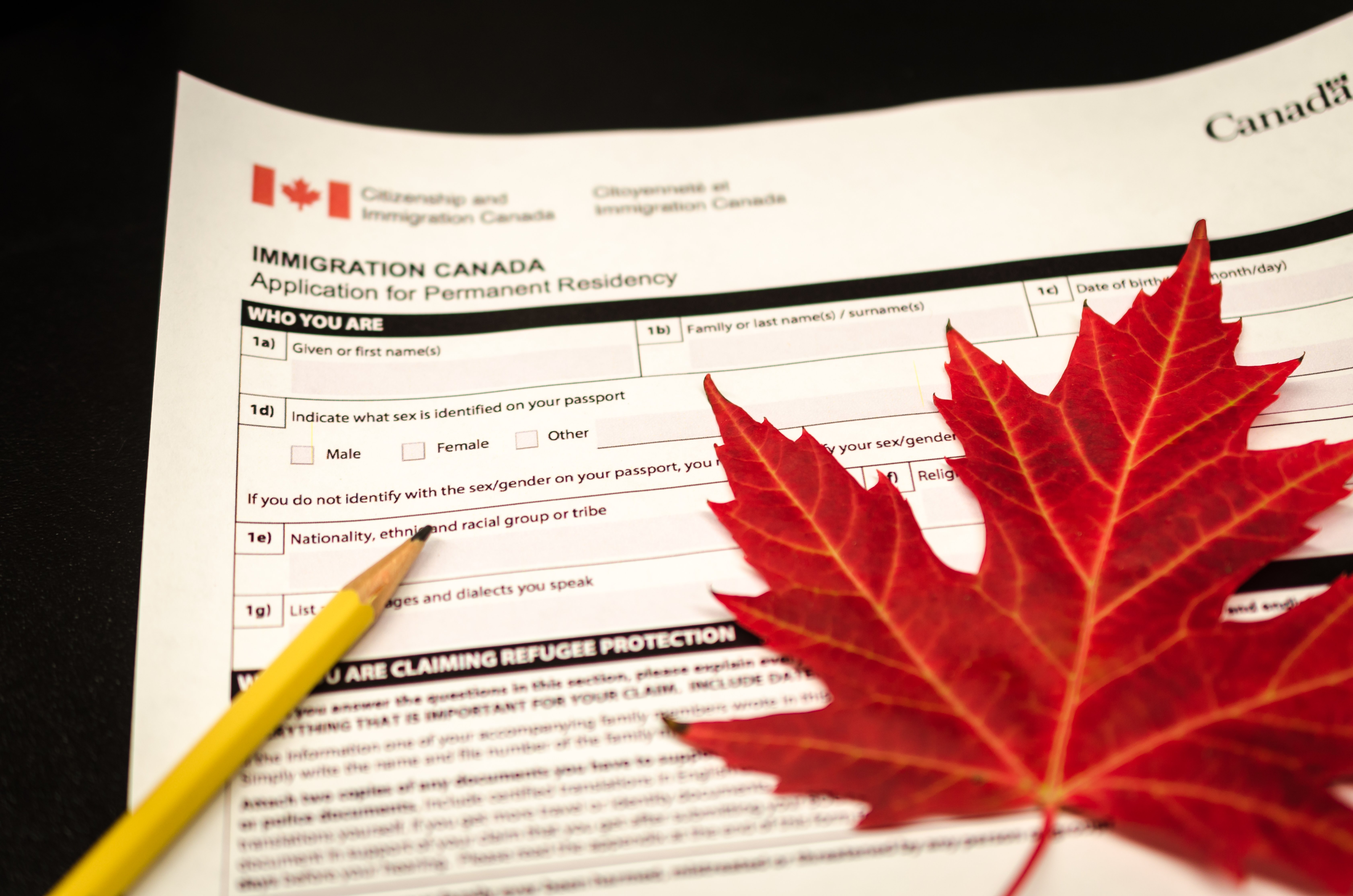 "As a case manager, I'm not allowed to give advice to people, but I can give information about IRCC [Immigration, Refugees, and Citizenship Canada] checklists and instructions," says Leila.
"I can explain how to fill in the forms and what the documents should look like. If they ask anything that requires advice about immigration, I take it to the consultant. Sometimes she arranges another meeting with them, and sometimes she lets me know what to answer. I'm generally the main point of contact for the client."
A TYPICAL DAY FOR AN IMMIGRATION CASE MANAGER
Here's how Leila describes a typical workday:
"The first thing I do is check the calendar to see what needs to be done. I set reminders for myself one or two months earlier than things are due, and keep giving myself reminders until one week before the deadline.

Then I'll start with the emails. I have so many emails every day from clients asking questions and sending documents that need to be reviewed. One of the most important parts of my job is checking those documents to ensure that IRCC will accept them. I'll organize and label all the documents, put them in order, and date them correctly.

Some clients are at the beginning stage, so I have to send them instructions and demos about what to prepare. Some clients are already sending documents to us, so I have to review those and save them in their related folders. Some clients are close to submission, so I have to prepare the submission letter and have all the documents ready for the consultant to review and make the final necessary changes.

Some clients have already submitted, so I have to keep them updated on the status of their file. And some are approved, so I have to let them know what action they need to take.

It's very dynamic, but it's just so exciting. You never get bored. There is not a day that passes where I don't learn something new."
AVERAGE IMMIGRATION CASE MANAGER SALARY IN CANADA
So how much does an immigration case manager make in Canada? That's difficult to say, since government wage data is not available for this occupation.
According to Glassdoor, immigration case managers in this country earn an average salary of about $59,000.
We looked at current postings for immigration case managers and related immigration jobs. Advertised salaries ranged from $35,000 to $62,000, with the average around $52,000.
NECESSARY SKILLS FOR SUCCESS
In addition to a solid grasp of Canadian immigration law, successful immigration case managers tend to have the following skills:
Outstanding organizational and multitasking abilities
Strong attention to detail
Excellent communication and customer service skills (speaking multiple languages is a plus, as is the ability to relate to clients of different backgrounds)
A positive attitude and a professional demeanour
Well-developed problem-solving skills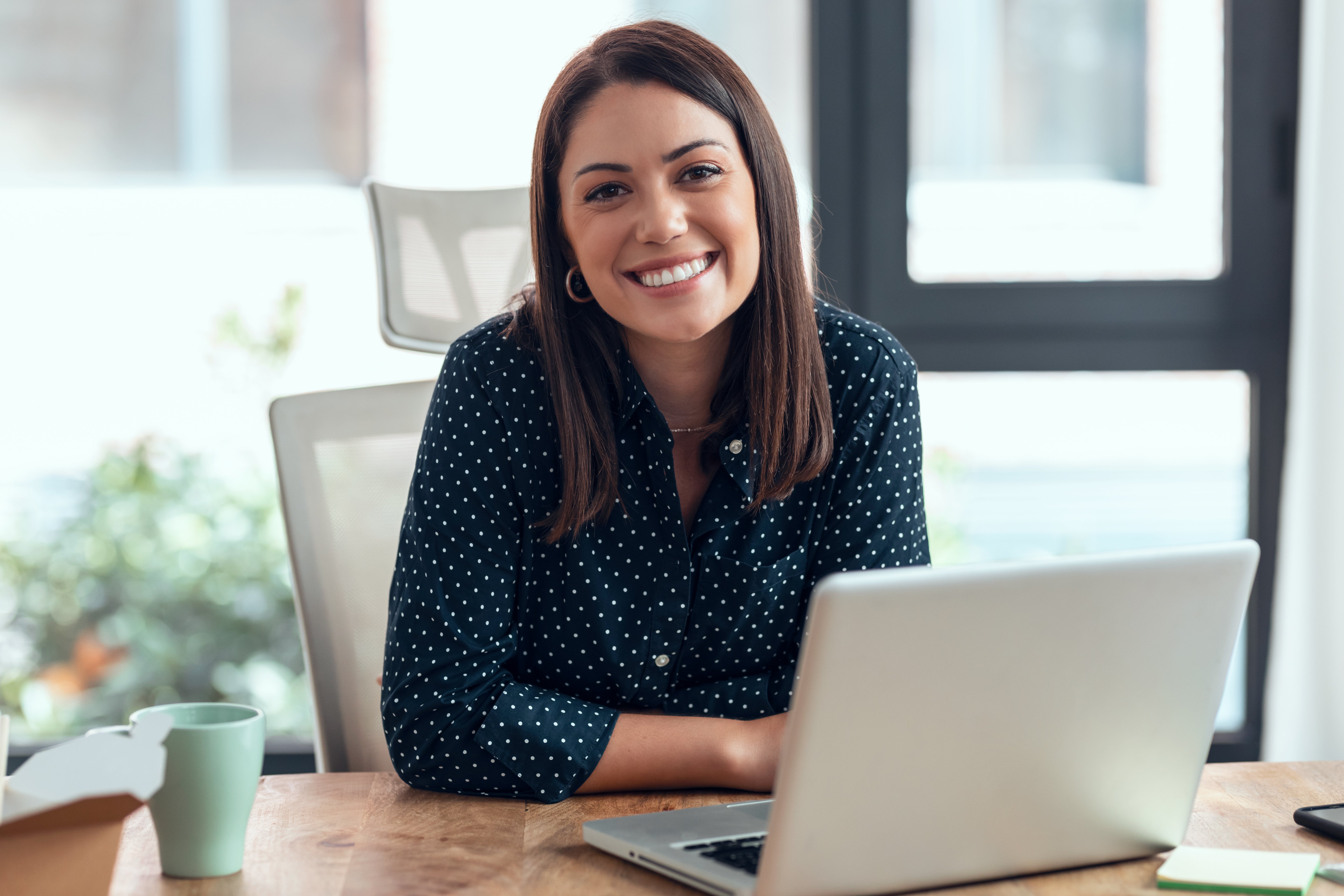 Immigration consultant and Herzing instructor Cassandra Fultz says time management is one of the most important skills for case managers. "You simply can't do everything in one day, but you have to constantly play Tetris and figure out what the top priority is, because it could have changed from even an hour ago," she explains.
"Being able to think on your feet and read between the lines is also key. Sometimes people won't tell you exactly what's happening or what they're doing. For example, we have a client who was a successful refugee claimant, and now she's applying for a document to go travel overseas. She didn't say where she was going—but if she goes home, her refugee protection will cease and she'll get deported. So you have to anticipate these things and try to dig this information out because people don't know instinctively that they need to tell you."
HOW TO BECOME AN IMMIGRATION CASE MANAGER
A diploma is enough to get started in the Canadian immigration industry. Immigration case management training at the college level can be completed in less than a year.
A good program will teach you about Canadian immigration laws, requirements for permanent residence and Canadian citizenship (including the application process), and professional ethics.
On a practical level, you will learn how to:
Perform legal research

Complete immigration forms and compose submission letters

Put together applications for refugees, family sponsorships, federal skilled workers, and other classifications

Interpret refusal letters

Manage client files and handle billing
INTERESTED IN BECOMING AN IMMIGRATION CASE MANAGER?
Immigration can be a complex process in which potential clients need unique attention on a case-by-case basis. That's why it's important to get some quality training to prepare for this career.
Have a look at the nine-month Immigration Case Manager program at Herzing College. It's available in person at our Ottawa campus and online through our Toronto campus.
Students get thorough training in immigration law and procedures as well as legal office administration. They also complete a five-week internship.
Still have questions? An admissions advisor can walk you through all the details of the training and help you decide if it's a good choice for you.
Click below to learn more about the program and chat live with an advisor. We're here to help!