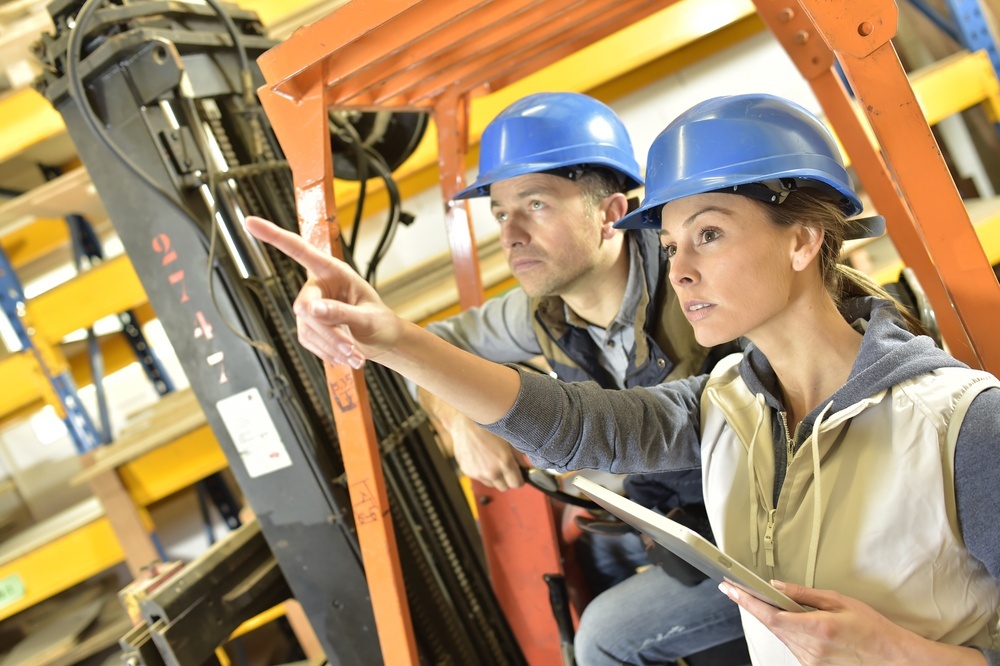 Occupational health and safety is all about protecting people in the workplace. Every year in Canada, there are thousands of preventable injuries and deaths at work. These accidents happen because employees and managers don't know about—or aren't following—the right safety procedures.
Occupational health and safety professionals are experts in workplace safety legislation and best practices. They know how to minimize risks, and can help businesses of all kinds avoid the trauma and loss of serious worker injuries.
This field is growing fast in Canada. Everyone wants to reduce workplace accidents and fatalities—including government, business owners and managers, and the workers themselves.
Even one single serious injury at work has terrible consequences for all involved. There's the loss to the employee and his/her family. There's the loss to the business, which suffers a decline in morale, not to mention productivity and reputation.
A business can also be fined, or even shut down, if health and safety laws aren't followed.
The whole community pays a high price when workplace safety isn't done right. It's an incredibly important issue across the country—which is why talented health and safety professionals are in demand.
Considering a career in occupational health and safety (OHS)? Here's your road map to getting started in this field.
Occupational Health & Safety Training: Diplomas, Degrees, Certificates
There are many options for occupational health and safety training. There are Bachelor programs, Master degrees, graduate certificates, and diploma programs.
If you don't already have a university degree, and are looking for a faster path, you might consider a college-level occupational health and safety program.
There are diploma programs that take less than 2 years to complete, and some include internships to help you gain work experience before graduation.
A quality health and safety diploma will cover the fundamentals you need to get hired in an entry-level OHS role. You can expect to study concepts like:
How to recognize workplace hazards

How to conduct a workplace safety audit

How to develop and deliver workplace safety programs

Understanding factors that impact worker health (ergonomics, emotional wellbeing, environmental hazards)

Developing emergency procedures, fire control systems, hazardous spill management

Managing Workers' Compensation claims

Workplace health and safety legislation, law and ethics
OHS instructor, Andrew Pugachev says building strong communication skills is also a very important part of training. He focuses on helping students become good health and safety trainers—so when they get into the workplace, they're able to convince workers (and management) to adopt better safety procedures.
"The education and training element is key when developing a strong safety culture in the workplace. Health and safety officers must be able to connect with the workers and get their input on what needs changing.

You have to talk with the people who are actually doing the work. This lets them know their opinions matter—and then they're much more likely to embrace the program you've created and commit to the changes."
Entry-level occupational health and safety careers
People come to OHS from all different backgrounds. Some have experienced a workplace injury themselves, and are passionate about improving the system to protect other workers.
Others are already working in a related position, and need recognized training and credentials to advance their careers.
There are health and safety employment opportunities in every sector of the economy, including:
Government

Manufacturing

Petrochemical

Forestry

Mining

Construction

Service and trade sectors

Healthcare and education

Military
The role of Occupational Health and Safety Officer is a common entry-level position for this field. You don't necessarily need a university degree to qualify for this position. A recognized diploma and industry certification (more on that next) are enough to apply for entry-level OHS jobs.
You may also see related job postings under similar names, such as Junior Safety Officer, Health and Safety Coordinator, or Safety & Compliance Officer.
Typical responsibilities for these entry-level roles include:
Help implement health and safety programs through coaching and training

Ensure compliance with health and safety legislation

Help investigate safety incidents

Follow-up with injured workers, to ensure they receive modified duties and complete necessary documentation

Complete health and safety reports to update managers on the progress of the safety plan, and any areas of high risk
A health and safety officer usually reports to a Director of Safety, or a Health and Safety Manager. It takes several years of experience to qualify for leadership OHS roles, and quite often, employers require CRSP certification (Canadian Registered Safety Professional).
Industry certifica
tions you'll need to get hired
If you want a competitive edge on the job market, it's strongly recommended to get certified by the Board of Canadian Registered Safety Professionals (BCRSP).
The BCRSP is a nationally and internationally recognized not-for-profit association. It is dedicated to upholding the highest standards of occupational health and safety training and professional practice.
The BCRSP offers 2 levels of certification for OHS professionals.
Entry Level: Canadian Registered Safety Technician (CRST). This is your first step to starting a successful occupational health and safety career. Once you've completed an approved diploma program, you can apply for CRST certification.
Advanced Level: Canadian Registered Safety Professional (CRSP). You need to complete an approved training program PLUS 4 years of relevant work experience to apply for this certification. Many OHS manager and director positions require the CRSP credential.
Special skills you'll need to succeed
Getting management on board with new health and safety programs isn't always easy. Some managers believe OHS is just another way to raise costs, slow down production, and add a lot of "red tape" to daily operations.
This couldn't be further from the truth. An effective health and safety policy truly does save lives. And it doesn't have to negatively impact performance, or a business's bottom line.
It's the job of a health and safety officer to drive that point home. OHS professionals have to convince both management and workers that their training makes sense, will protect lives, and save the company money over the long term.
You'll need more than a good grasp of OHS legislation to succeed in this career. Instructor Andrew highlights the additional skills health and safety officers need to gain respect and get the job done:
"You need to be a great communicator and not shy. You must have the desire to help people, and train/educate them with clarity and conciseness.

Any successful health and safety program must be carefully scheduled, well in advance, so as not to negativelyeffectproduction. So, you need to be well-organized. Do this and respect will develop.

And of course, you must be eager to learn—and keep on learning—throughout your entire health and safety career. This is the kind of student we're looking for in the Occupational Health and Safety Program."
Your next step...
Have questions about occupational health and safety careers? Want to learn more about training?
We strongly recommend meeting with an experienced Admissions Advisor. Narrow down the health and safety colleges you're interested in, and meet with an Advisor at each school.
Not only will you learn more about the program, campus, and culture—you'll get good advice about starting an OHS career, and what to expect in class.
Start by exploring the Occupational Health & Safety Officer program at Herzing College. Training takes just 12 months, and includes an extensive 12-week internship.
Our program is approved by the BCRSP. Graduates can apply for the Canadian Registered Safety Technician (CRST) certification immediately after graduation. On-campus, online, and evening class are available.
Fill out the Request Information form on this screen to get complete program details by email.
Or, click below to browse the Health and Safety Officer program for yourself. See admission requirements, a detailed course list, and chat live with an Admissions Advisor. We're here to help!
*Herzing College is currently offering a $2000 scholarship for this program. Ask Admissions for details.