Campus President Kevin Crupi, National Director of Academics Robin Day, The Hon. Jill Dunlop, and Academic Dean Lama Ziad
This week, Herzing College Ottawa was pleased to host The Honourable Jill Dunlop, Ontario's Minister of Colleges and Universities, for her first visit since her appointment in 2021.
Minister Dunlop was welcomed by several members of Herzing staff, who provided a guided tour of the campus's classrooms and facilities. The minister also spoke with students in our Personal Support Worker program and met with some of our employer partners.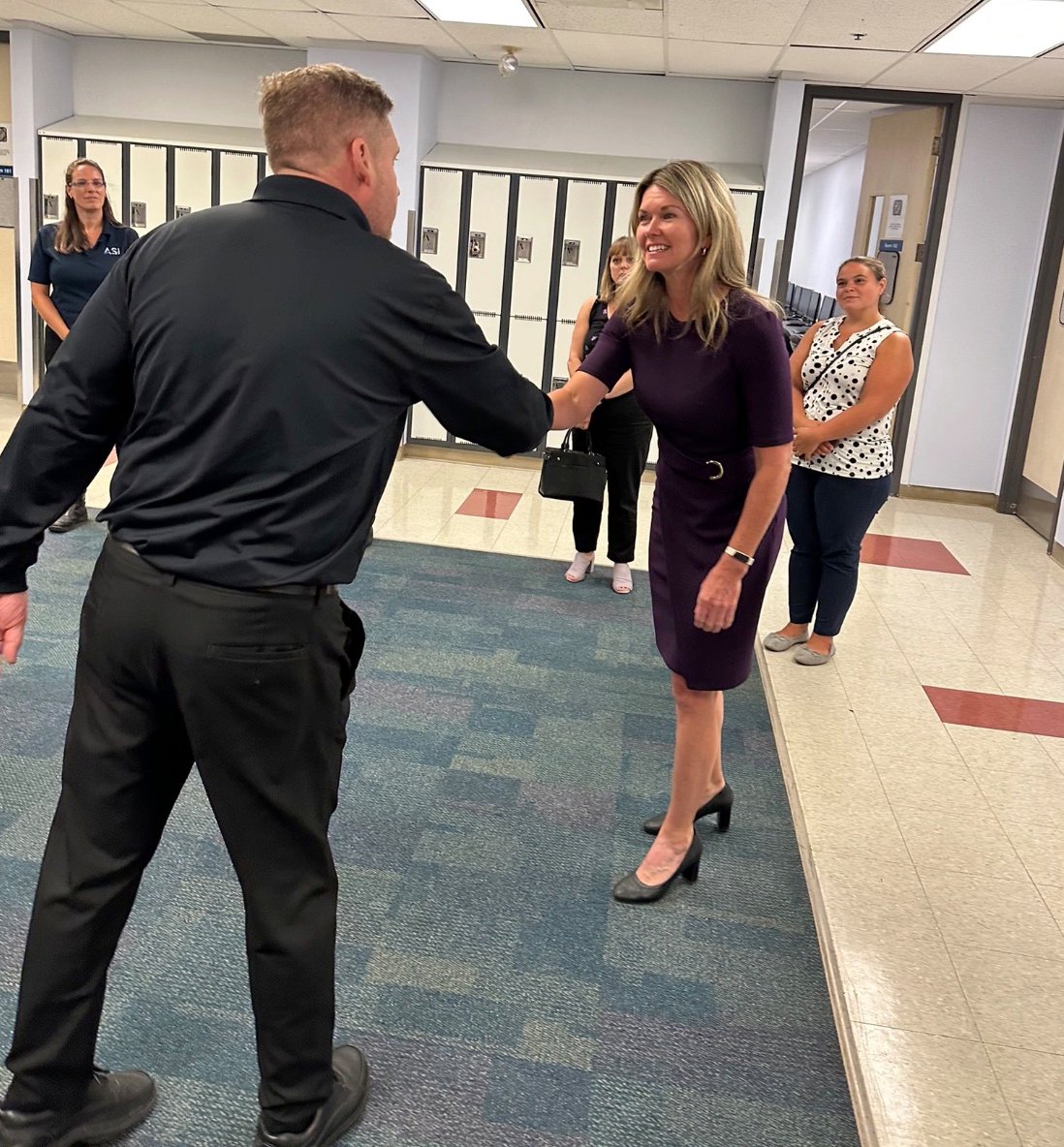 Minister Dunlop meeting Dean Ziffle, Chief Operations Officer of Neolore Networks. Dean graduated from Herzing in 1995 and now accepts our interns and hires our graduates.
"The minister got a first-hand glimpse of the unique blend of academic dedication, innovation, and collaborative spirit that defines the Herzing experience," said National Director of Academics Robin Day.
The visit included a productive discussion about Herzing programs, students' progress, and future growth prospects. Minister Dunlop was particularly interested in Herzing's new electrician and network cabling programs and the college's plan to offer more skilled trades training. She has long been a champion of trades education and has spoken publicly about the need to get more women involved in the field.
"We talked about expanding our offerings and how the ministry could help. This will hopefully benefit students with a greater array of choices for entry into education and further pathways into more advanced education," said Robin.
"We look forward to future visits and continued dialogue on how best to serve our students and contribute to the broader education landscape in Ontario."