Jay Dave was no stranger to technology. He already had a bachelor's degree in IT as well as hands-on experience in the field. But when he decided he wanted to learn more about programming specifically, he looked around for training options—and settled on Herzing's online programmer analyst diploma.
Jay finished the course and his three-month internship in April 2022 and soon landed a job as a junior developer at a software company in Montreal.
We caught up with Jay recently to see how he found the training experience and what advice he would give other potential students.
Here's what he had to say.
Q.

Jay, can you share a bit about your background? What were you doing before enrolling at Herzing?
Jay: I am from India. Before coming to Herzing, I finished my bachelor's in IT and was working in a small company.
I wanted to expand my knowledge in the field and found a great opportunity at Herzing, so I decided to go for it.
Q.

What inspired you to choose the programmer analyst program?
Jay: While looking at different program options, I found Herzing's programmer analyst course. I discovered I could learn so many different things and programming languages in just one program. It covered both the back end and front end.
Plus, Herzing included an internship at the end of the course and they would help me with finding a good opportunity.
Q.

How was the instructor, course material, and general vibe in class?
Jay: Both of my instructors Nima and Mohammed were a great help. They supported each of us on every step. The course I would say was intensive and it covered all the things a person would need.
The classes were online, so it was a bit hard to get to know each other. But everyone was friendly. I met some great people there and made some good friends.
Q.

Can you describe some of the skills you developed in the program?
Jay: As I said, the course was pretty intensive. I learned many different languages and developed the skill of problem solving. They taught us to be full-stack developers.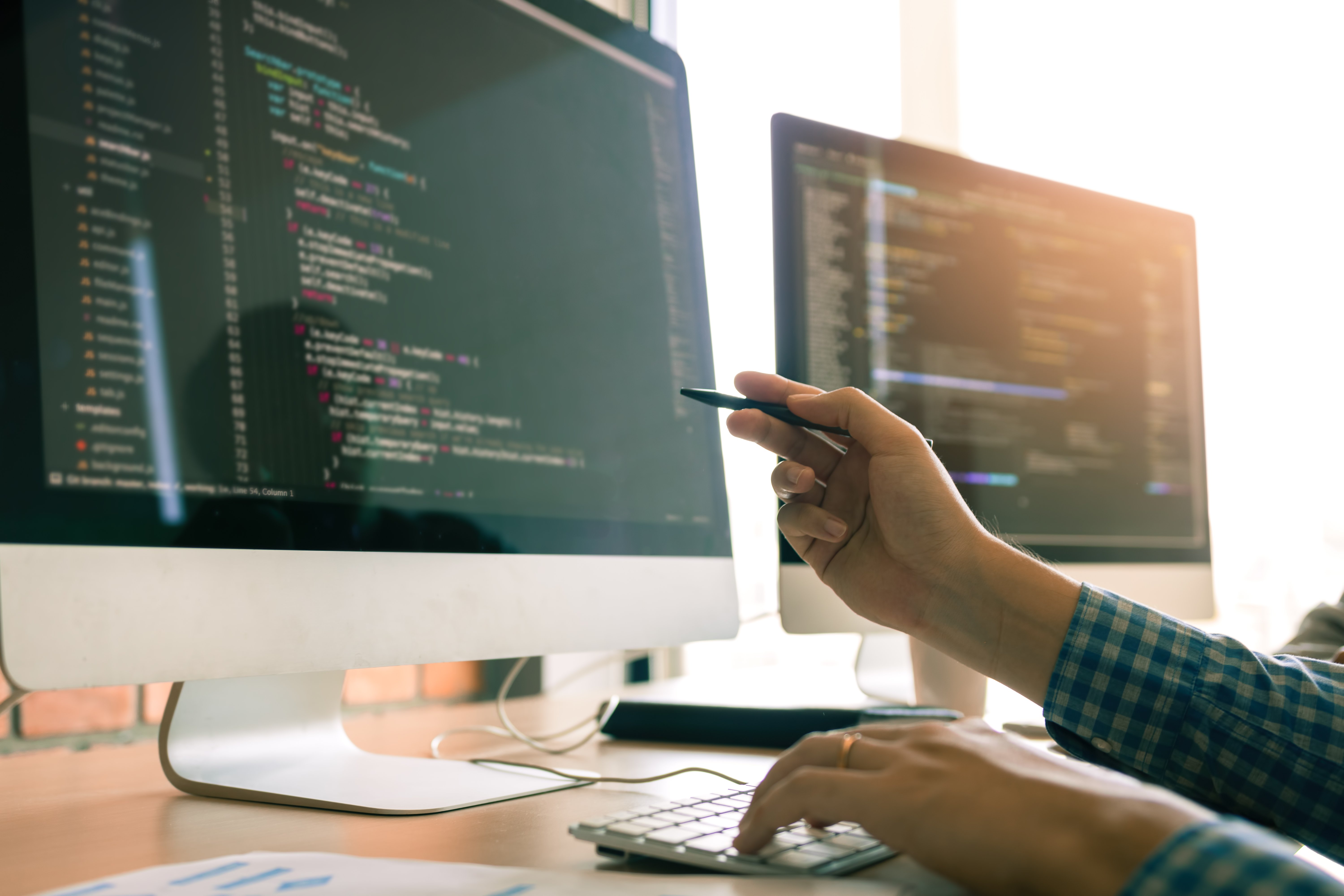 Herzing's programmer analyst diploma teaches a range of programming and scripting languages, including Java, JavaScript, PHP, CSS, and HTML
Q.

What was the toughest part of the program?
Jay: The toughest part for me was being online. It is always hard to concentrate when you're in your own comfort zone. Also, I was in India at the time, so tackling the time difference and attending classes at night was tough for me.
Q.

Tell us about your internship. Where did you work and what kinds of things did you do?
Jay: I did my internship in a company called OceanData. I helped them with developing business-driven applications, managing CRM, and many other things.
Q.

How long did it take you to find a job after graduating?
Jay: It was only a few weeks. Herzing helped me; they actually got me an interview for the company where I did my internship. I'm now working at OceanData as a junior developer.
Q.

How would you describe your overall Herzing experience?
Jay: The overall experience has been great. I learned a lot about the field from my instructors and have been provided with great opportunities. I would definitely recommend studying at Herzing College.
Q.

What advice would you give someone who was considering the programmer analyst training?
Jay: It is not the easiest program, but if you are really serious about learning new programming languages each month and are up to putting in extra hours after classes, this is the way to move forward.
LEARN MORE ABOUT THE PROGRAMMER ANALYST PROGRAM
Herzing College's accelerated programmer analyst program can be completed in just 15 months, including a 14-week internship. The training is delivered online.
Students are introduced to a wide range of languages and frameworks and learn how to design custom software solutions.
Click below to see a detailed list of courses, request free information, or chat live with a friendly admissions advisor. We're here to help!