When Catherine Iaxamana came to Canada from the Philippines, she worked a series of jobs in childcare, food service, and financial services.
But her real interest was design. She had already completed a course in industrial design back in the Philippines, but she knew she needed additional training to start a career here in Toronto.
With two young sons at home, flexibility was important. She did her research and discovered that Herzing's Building Design Technician program was a perfect fit.
We interviewed Catherine recently to find out what she thought of the program and how it prepared her for career success.
Here's what she had to say.
Q.

Catherine, can you share a bit about your background? What were you doing before heading back to school?
Catherine: I'm a graduate of an industrial design program in the Philippines. But when I came to Canada, I was unable to work in that field.
When I first arrived, I was a nanny for a while. Then I worked at Tim Hortons. My last job was as a mutual fund processing associate.
Before signing up for Herzing's Building Design Technician program, I was on maternity leave and thinking about whether I should go back to work.
Q.

What made you choose the building design program at Herzing?
Catherine: I was considering going back to school and taking a course related to design, or more specifically 3D design.
While I was browsing the web, I came across the building design course offered by Herzing. The course outline matched what I was looking for.
Plus, it was offered online, which was great because I have two kids at home with me.
Q.

What was your overall experience in the Building Design Technician program?
Catherine: It was great! It was a very fast-paced program, but I learned a lot. The course helped me develop my skills and understand the industry more, especially when it comes to the Ontario Building Code.
Q.

How did Herzing's support systems help you succeed?
Catherine: Herzing provided us with all the resources needed (books, drawing boards) to better enhance our learning experience.
And Mai went above and beyond what was needed to find us a perfect internship placement. I did mine at Gabriel Fain, an architecture design firm in Toronto.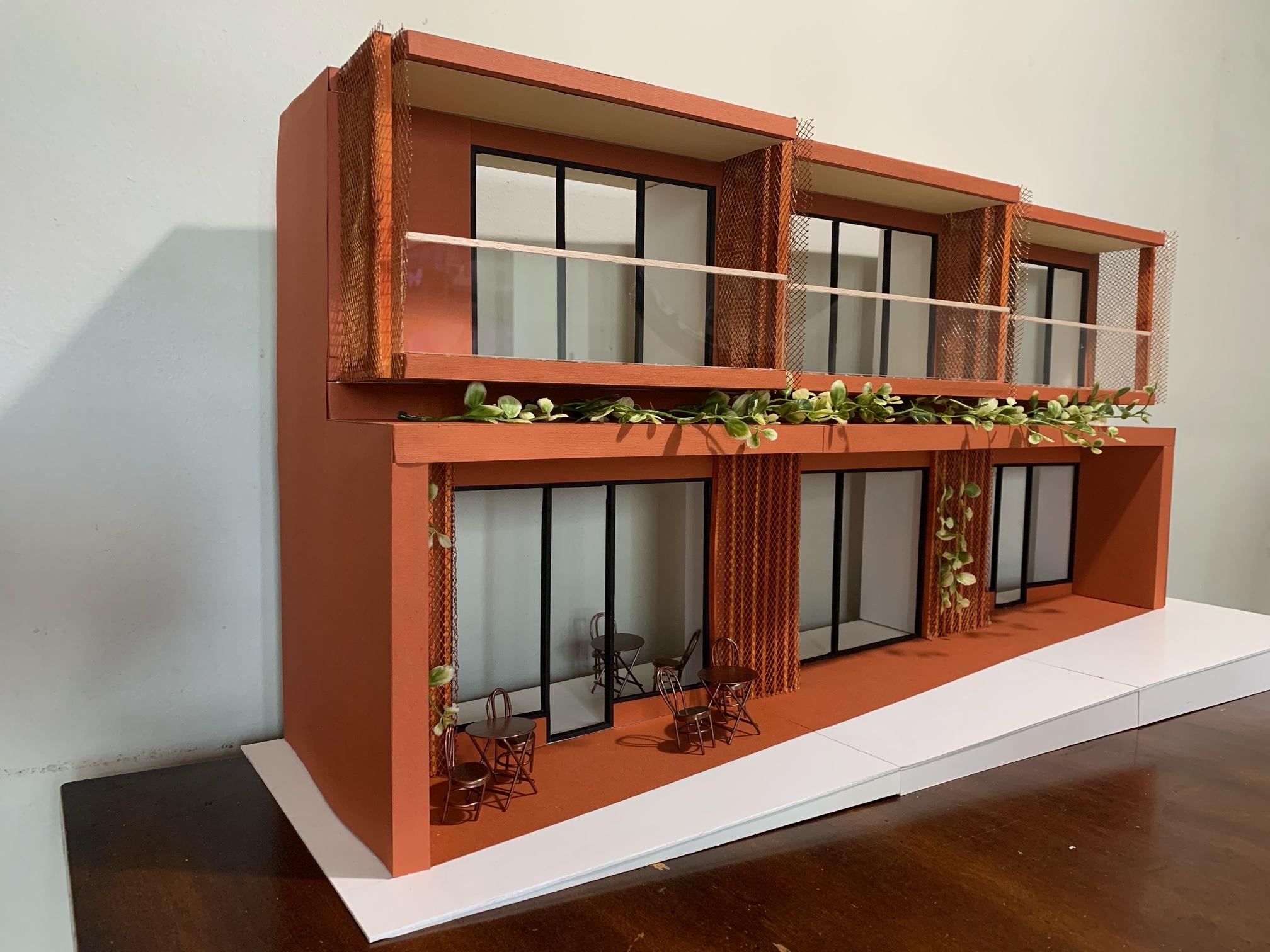 An example of Catherine's work during her internship
Q.

Tell us about a professor who really impacted your learning experience.
Catherine: Jacob was a really great instructor. The program moved very quickly, but Jacob taught us all the skills we needed to be ready for the industry. He was very patient with each one of us, sharing his knowledge so we could fully understand the subject.
Q.

What new skills did you learn in the program?
Catherine: I gained new skills in Revit and SketchUp, which I had never used before. I also gained an in-depth understanding of the Ontario Building Code.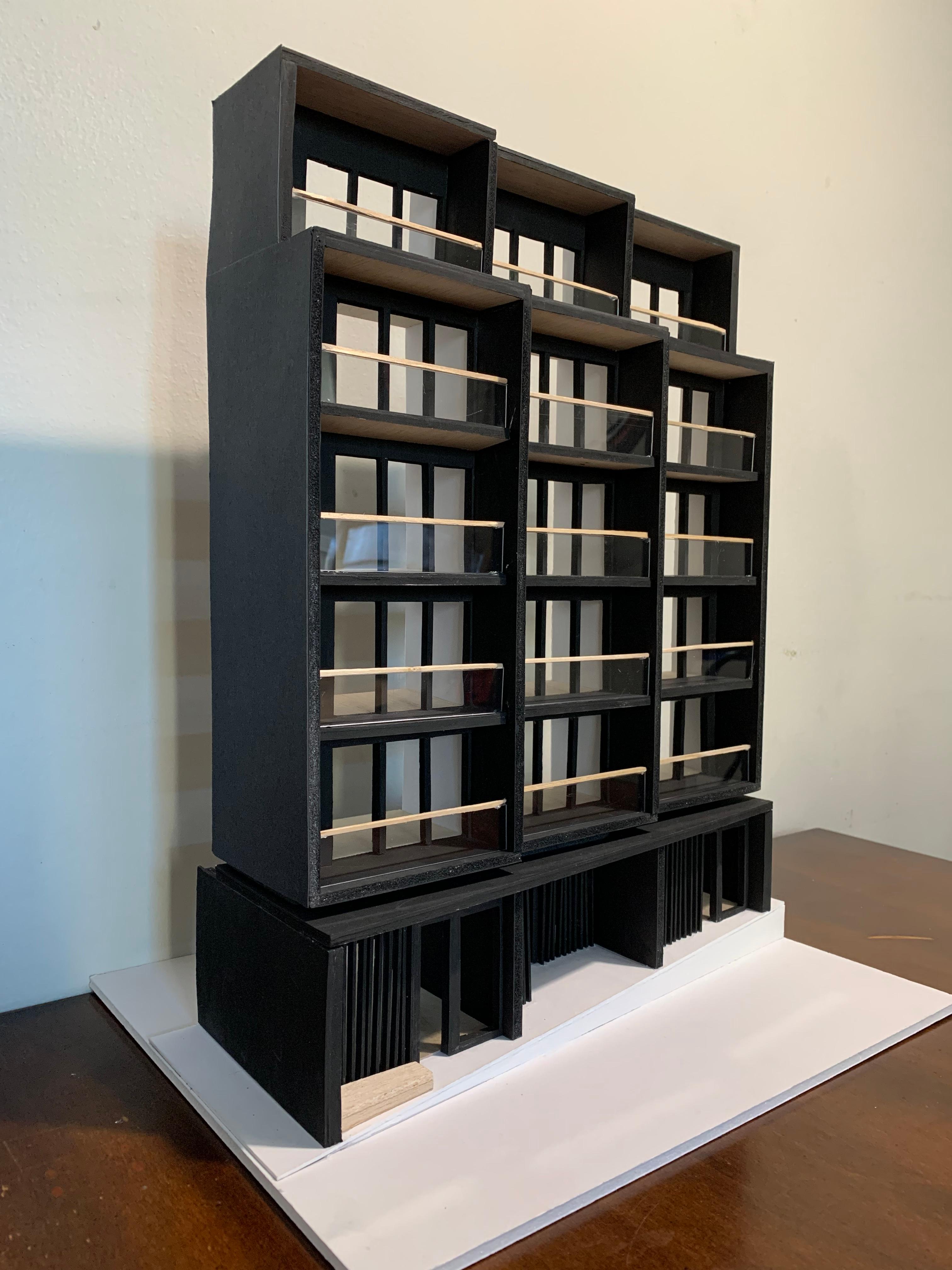 Another design project Catherine completed during her internship
Q.

What advice would you give someone who is considering Herzing College?
Catherine: If you're looking for a fast-paced, in-depth course, check out Herzing College. The instructors and staff are very knowledgeable, and they care about student success.
LEARN MORE ABOUT BUILDING DESIGN AT HERZING
The accelerated Building Design Technician program at Herzing College Toronto is just 12 months long, including an eight-week work placement at a local company.
Training covers design principles and drafting standards codes along with AutoCAD and Revit software. The program also includes preparation for the Ontario Building Code (BCIN) exam.
Still have questions? An admissions advisor can walk you through the details of course schedules, career paths, tuition costs, financial aid options, and more.
Click below to learn more about the building design program and chat live with an advisor. We're here to help!