The interior design industry is constantly changing and evolving. Every year brings a fresh crop of trends - some are just passing fads, while others completely alter the way we think about creating spaces.
Are you just beginning your interior design training? This is a very exciting time to enter the industry. There is so much new technology and innovation in design...the possibilities are virtually endless.
And that brings us to the topic of today's post: truly strange and bizarre design materials that are becoming increasingly popular among designers and clients.
You can definitely expect your more trendy customers to ask about some of these techniques...especially those interested in the massive trend of eco-friendly, sustainable design.
Here's a quick tour of 4 really strange (but truly inspiring) materials you'll want to keep your eye on.
1. Human Waste
Yup, you read correctly. Perhaps the most widely available, sustainable material out there, human waste is now being used for building materials and decorative accessories.
It's still quite experimental and "out there", but there are several artists incorporating urine, hair, and other forms of human waste into their designs.
For example, designer Ellie Birkhead has developed a brick made of human hair, animal manure, and other local waste products. The goal is to minimize wastage and make use of sustainable local resources.
Check out this short video on the incredible project.
Other ground-breaking examples include this biodegradable stool made from human hair. And a glaze for decorative ceramics made from human urine!
Urine is a sustainable alternative to metal oxide glazes that have the potential to cause metal poisoning. "Urine glazing" might sound a bit bizarre, but it's actually very smart. We won't be running out of supplies any time soon, and these vases could be the perfect choice for an eco-conscious client.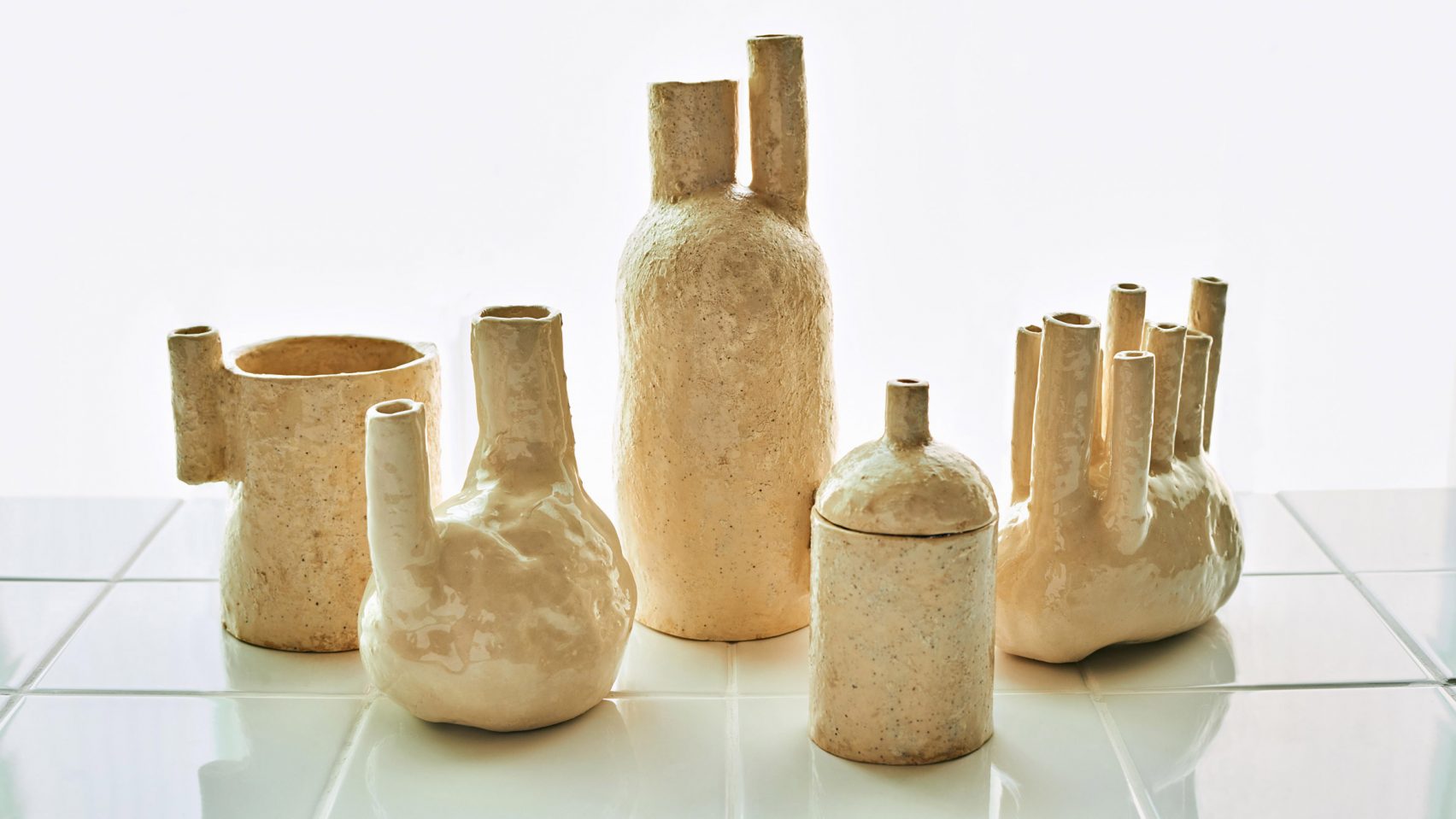 Urine-glazed ceramics by artist Sinae Kim (Image source: dezeen.com)
2. Salt
New York designer Lindsey Adelman and a company called Callico Wallpaper have been using salt to create unusual surfaces and textures on design materials.
Lindsey uses the salt to corrode the surfaces of light fixtures, and Callico uses salt to create water-themed wallpapers.
Both take advantage of the corrosive properties of salt to create products that reflect nature, and use sustainable natural resources (versus synthetic chemical treatments).
Here's a look at a light fixture displayed with the wallpaper. Both have been treated with salt to achieve a similar ancient, deep-sea look.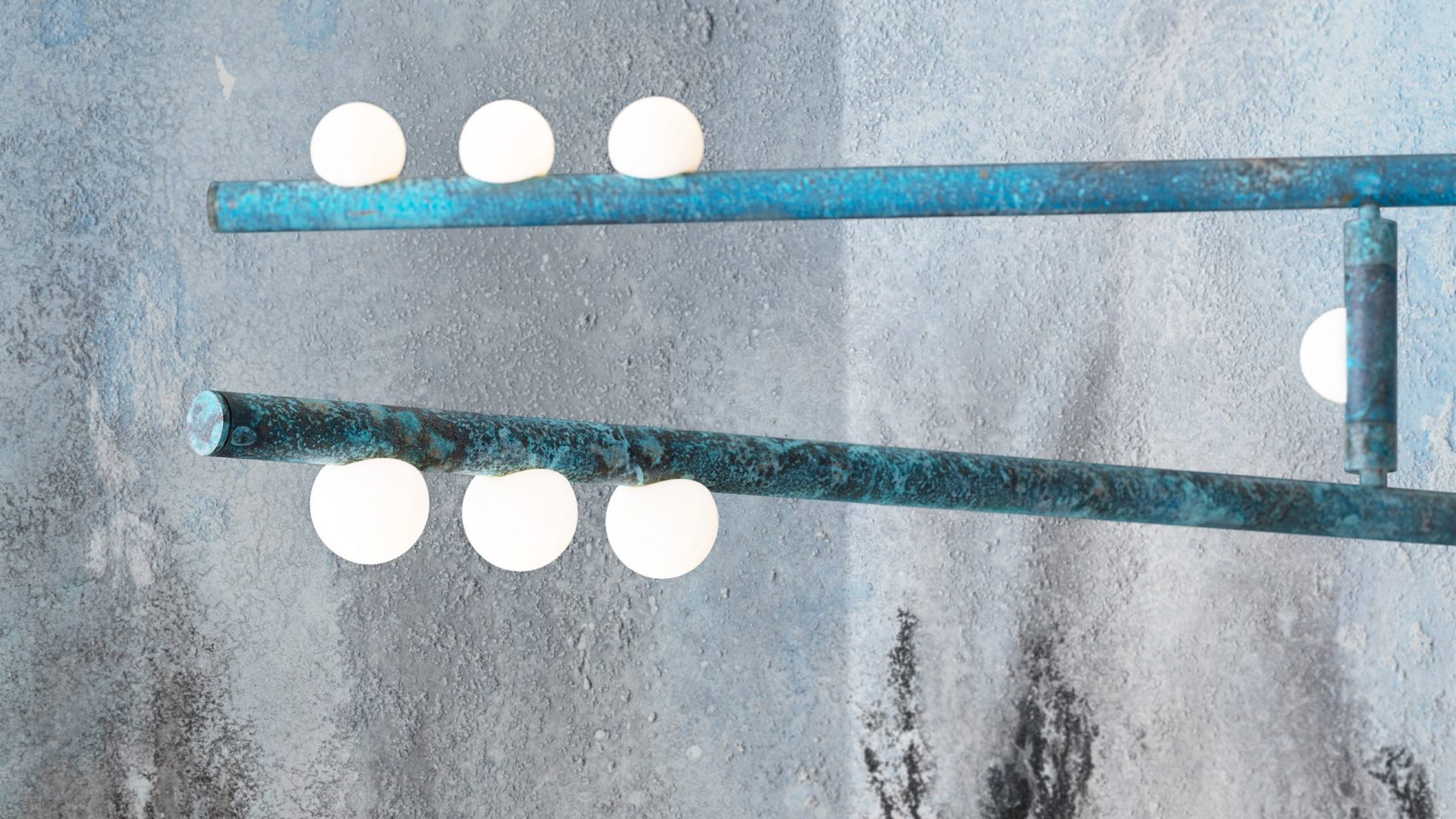 Examples of a light fixture and wallpaper created using salt corrosion (Source: dezeen.com)
They look like they've been pulled up from the bottom of the ocean, or rescued from a shipwreck. This is exactly the kind of "re-claimed" distressed look many interior design clients are asking for right now.
3. Moss
Over the last few years, there's been a massive trend in interior design all about "bringing the outside indoors". In other words, bringing natural elements, plants, and materials into the home, and blurring the boundary between interior and exterior.
Basically, people want to be closer to nature, and incorporate more natural elements into their homes and work spaces.
The moss trend fits right in. Known as "stabilized moss" this material is used to create natural wall panels that require no maintenance, light or water.
Here's a cool example from a shopping centre in Warsaw, where a moss wall adds plant life to a relaxation area. The wall was created by a company called Verde Profilo, whose mission is to create design solutions based on nature.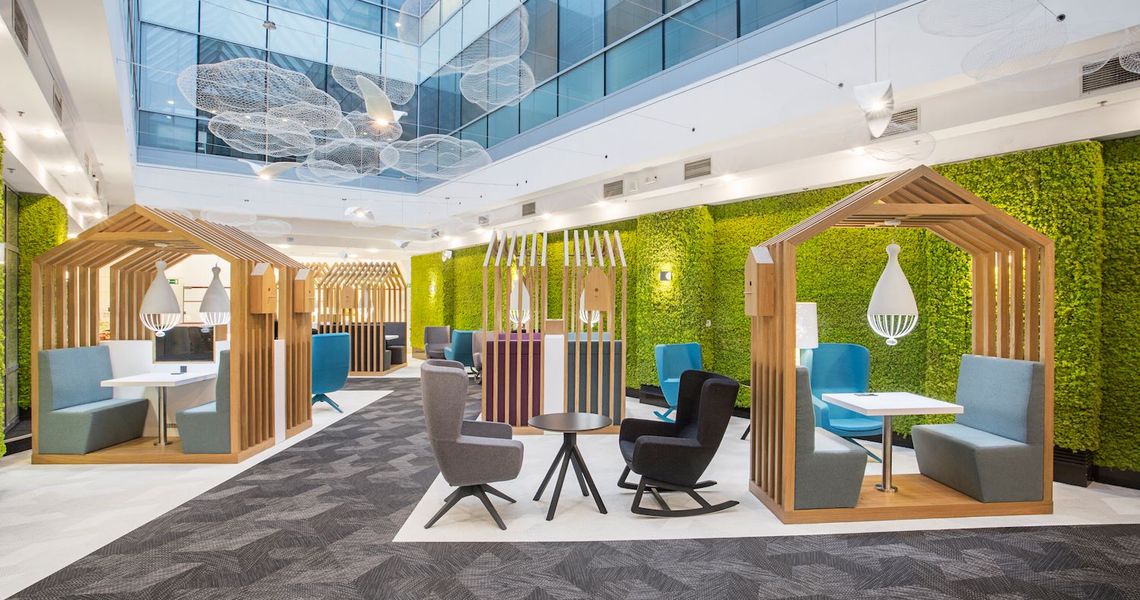 Moss wall in the Wola Park shopping center in Warsaw, Poland (Image: Verde Profilo)
Moss walls, panels, and tiles are an excellent idea for clients who love nature, and want to add more "green" into their home or office.
4. Sunflowers
Another strange, but innovative design trend involves using the waste from sunflower crops to create eco-friendly building materials. This is part of the much bigger and very popular "bio-materials" movement, which is all about reusing and recycling.
For this project, designer Thomas Vailly wanted to recycle the waste created by the production of sunflower oil and seeds. He wanted to ensure every part of the sunflower was used in a sustainable, eco-friendly way.
So, Vailly found a method of transforming this left-over waste into several different design materials, including:
Insulation

Wall panels

Water-based glue

Furniture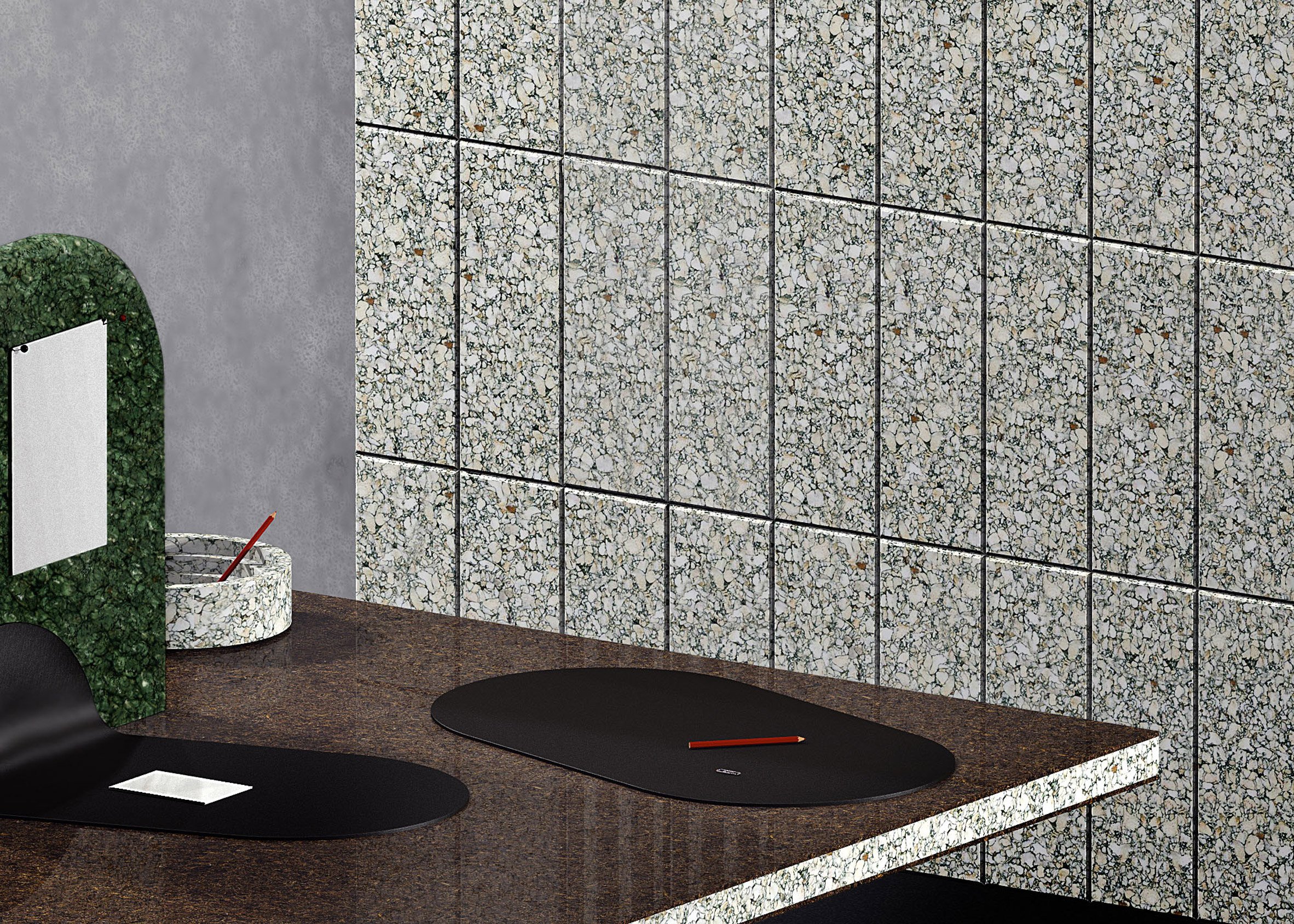 Wall paneling made entirely from sunflower bio-waste (Image: dezeen.com)
Many of these sunflower-based materials are designed to replace synthetic chemical products typically used in homes and offices. The concept is still in the experimental phase, but is very interesting to designers and clients who want to avoid using chemical by-products.
Similar ideas, like bio-glass (building materials made from recycled glass) are already quite common and popular among consumers.
And we're seeing other types of plant-waste used in building construction, such as hemp, cotton, flax, and palm. Also known as biocomposites, these eco-friendly design materials are becoming more and more mainstream.
Learn more about Interior Design Training & Careers
Considering becoming an interior designer, and looking for information on training and career options?
Explore the 18-month Interior Design Program offered at Herzing College Montreal (online learning is also available). Training includes a guaranteed 8-week internship, and includes instruction on the latest interior design techniques and software programs.
Check out this interview with recent grad, Sergkei Theocharis, to get an inside look at the diploma, and see examples of projects you'll do in class:
Meet Sergei: Interior Design Grad Lands Dream Job at Primo
Or, click below to browse the program and course list for yourself. Request information by email or chat live with an Admissions Advisor. We're here to help!