Updated January 2023
The global economy depends on getting products from point A to point B in a timely, efficient, and cost-effective way. That's why people who specialize in supply chain management are in such high demand.
In a survey by the Association for Supply Chain Management (ASCM), almost two-thirds of Canadian supply chain professionals landed their current position within three months of starting their search. What's more, most of those individuals enjoy their work: in a separate survey by ASCM and Supply Chain Canada, 69 per cent of respondents were happy with their jobs, rating their satisfaction at least eight on a scale of one to 10.
Think this field might be right for you? Not sure about how to begin? Keep reading to learn everything you need to know about how to start a career in supply chain management.
TABLE OF CONTENTS
WHAT IS SUPPLY CHAIN MANAGEMENT?
Supply chain management focuses on optimizing the process of getting a product from creation to consumer. It's about keeping costs under control and ensuring that suppliers, vendors, and customers are all happy.
A supply chain has many links, including:
Suppliers who provide raw materials
Manufacturers who turn the raw materials into finished products
Warehouses that store the completed products
Transportation carriers who physically move the products
Retailers who sell the products to consumers
A problem with any one of those links can disrupt the entire chain, resulting in delays and higher production costs.
Such disruptions became big news during the pandemic, when border closures, material shortages, and factory shutdowns wreaked havoc on business operations around the world. Many companies were forced to re-evaluate their supply chain strategies to account for this changed reality.
The task of supply chain professionals is to keep everything moving through the chain as efficiently and cost-effectively as possible. It's a complex process that involves negotiating contracts, managing costs, coordinating shipping, updating clients, and more.
When done well, supply chain management enables companies to get goods to their customers in a quicker, cheaper, and more reliable way.
SUPPLY CHAIN MANAGEMENT CAREER PATHS
Supply chain management is a diverse field that offers several different specialties. Starting out in one part of the chain will help you understand how the overall process works. Below are a few examples of entry-level career opportunities you could pursue as a beginner.
Procurement agents obtain the materials a business needs to operate. Their job is to secure quality goods at the best possible price. They solicit bids, select suppliers, negotiate contracts, and resolve any vendor issues that come up.
Purchasing clerks handle the administrative functions involved in buying materials for an organization. They track inventory, prepare purchase orders, process payment transactions, and maintain order records.
Retail buyers purchase products for stores to sell. They're responsible for selecting products that will appeal to a store's customer base. They monitor sales, study consumer trends, choose vendors, and verify the quality of goods.
Materials handlers organize and move the items that go in and out of a warehouse. They load and unload trucks, store goods in appropriate sections, and locate and package ordered items for shipping.
Logistics clerks keep tabs on incoming and outgoing orders. They choose the delivery method, coordinate with materials handlers and transportation carriers, and follow up with customers regarding shipping errors or delays.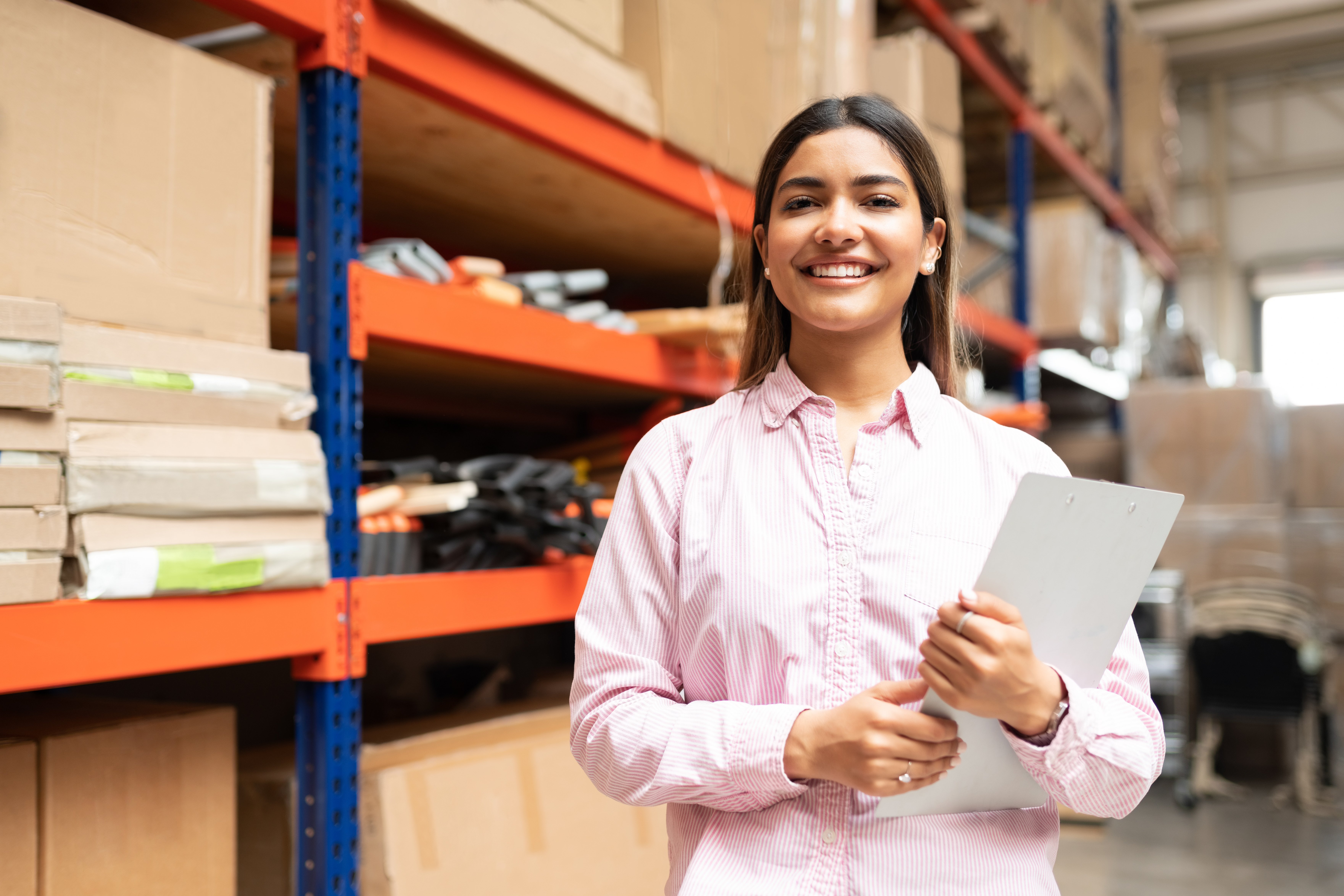 Logistics clerks track what goes in and out of a warehouse
Once you gain some experience and prove your abilities, you can move into more advanced supply chain roles like the ones below.
Warehouse managers direct and coordinate storage, order fulfilment, shipping, and distribution activities. They prepare budgets, control inventory, document warehouse activities, and implement safety and security protocols.
Purchasing managers coordinate the work of buyers, purchasing clerks, and procurement agents. They evaluate suppliers, monitor price trends, decide on order frequency, and ensure all purchases are aligned with company needs.
Supply chain managers take a high-level view of all the links in the chain. They oversee procurement and purchasing, negotiate contracts, forecast demand, and develop supply chain strategies to reduce costs and optimize efficiency.
Rick Reid, executive director of Supply Chain Canada in Manitoba, told us that anyone looking to move up in this field needs to be able to apply what they've learned on the job.
"They should measure their performance relentlessly. What can they do to reduce or recover or avoid costs, improve efficiencies, reduce or eliminate risks, or maximize value? They should always know the value they bring to the table so they can answer the question, 'Why should we hire you?'"
WHERE CAN SUPPLY CHAIN PROFESSIONALS WORK?
All kinds of organizations need talented people who can control inventory, secure materials and goods, move freight, and maintain relationships with vendors. As a supply chain professional, you can find career opportunities with:
Manufacturing and production companies
Retailers
Transportation carriers
Construction firms
Pharmaceutical companies
Healthcare organizations
Educational institutions
Utility companies
Government agencies
Military units
WHAT KIND OF TRAINING IS REQUIRED?
Most employers look for supply chain professionals with post-secondary training in supply chain management, business administration, or a related field. While some positions call for a university degree, many are open to candidates with a college diploma.
Degree programs are typically four years long and provide a more varied education, with courses in areas like the social sciences and liberal arts. Diploma programs are one to two years long and focus on the practical skills you need to launch your supply chain career.
Regardless of the credential earned, a good supply chain management program will include courses in:
Procurement
Contract law
Marketing
Logistics
Transportation
Operations management
Negotiation and communication
Accounting and finance
Business planning
WHAT OTHER SUPPLY CHAIN MANAGEMENT SKILLS DO EMPLOYERS LOOK FOR?
Successful supply chain management professionals tend to share certain characteristics. To impress a hiring manager, you should:
Be a self-starter who can work both independently and as part of a team
Be comfortable with technology, particularly Microsoft Office
Have excellent communication and interpersonal skills and be able to work with diverse teams
Be adept at establishing and maintaining positive working relationships with suppliers, colleagues, and others
Demonstrate strong organizational skills so that you can set priorities and meet deadlines
Have good problem-solving skills and be driven to find solutions
"If you have some sort of business acumen, that really helps you," says William Rapisarda. He's an inventory analyst with Cabela's Canada as well as an instructor in the supply chain management and logistics program at Herzing.
"Negotiating skills are also extremely important. Whether it's an internal negotiation within your organization or an external one with suppliers and freight companies, you need to be able to negotiate."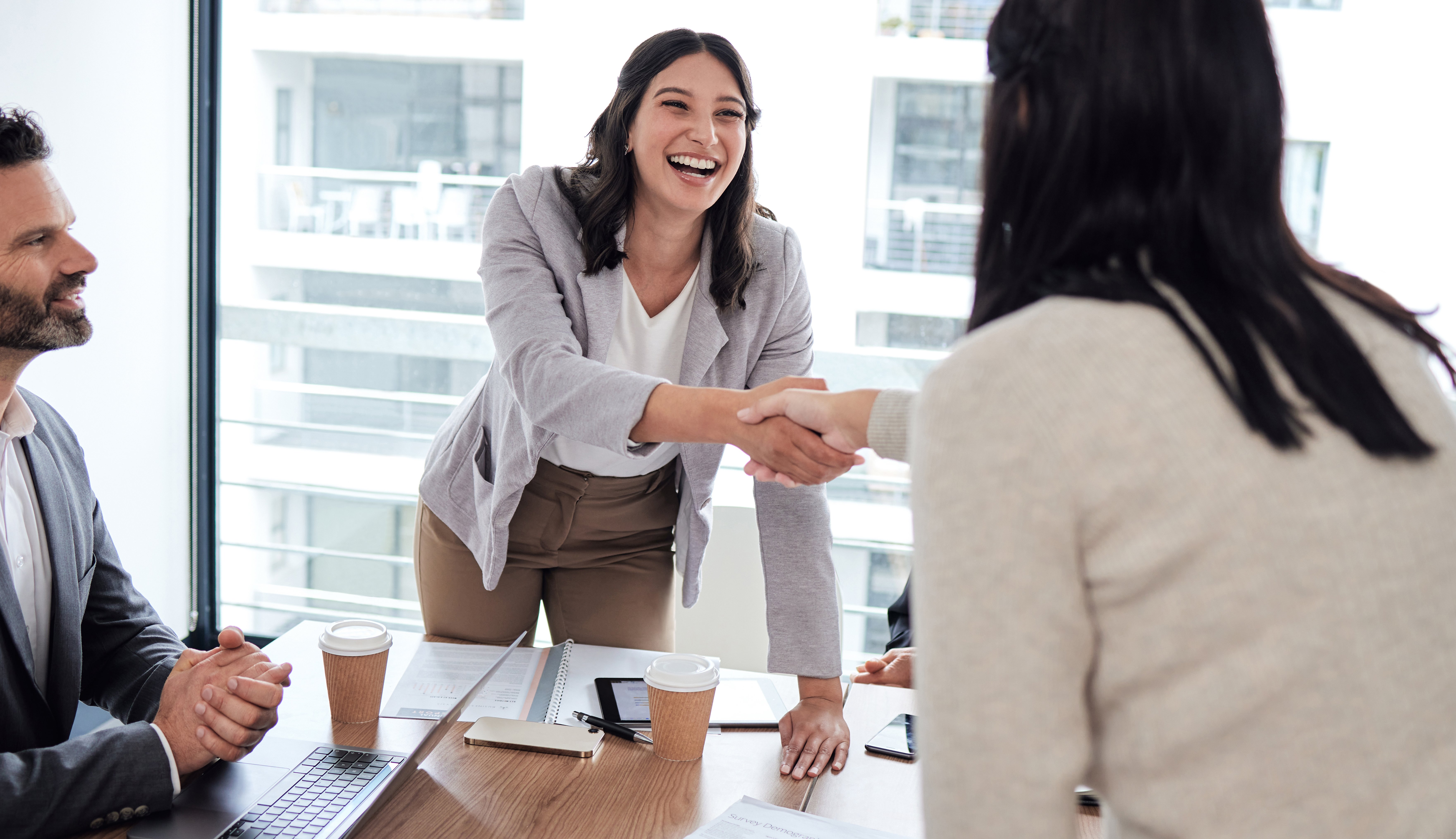 Negotiation skills are critical for success in supply chain management
TIPS ON STARTING AND ADVANCING A CAREER IN SUPPLY CHAIN MANAGEMENT
Here are some practical strategies you can use to break into the supply chain field and help yourself stand out to employers.
Focus on Networking
The more people you know, the more likely you are to find the opportunities you want.
William recommends volunteering with organizations like Supply Chain Canada. "Once you get in there as a volunteer, you get to meet people who can provide advice about career paths and job opportunities. Students that have done that in the past have been very successful."
Rick agrees that it's critical to connect with industry professionals. "I always tell students they should spend as much time getting in front of people as they do studying. Being the best at what you do is useless if no one knows about you," he says.
"Certificates and diplomas validate your knowledge, but it's relationships that create opportunities. Too many students think their diploma alone will get them a job. In reality, they're competing with hundreds of other candidates with similar training. By getting in front of people, students can demonstrate how they're able to solve problems and meet the needs of a potential employer."
Complete an Internship
Internships are an excellent way to get an inside look at the supply chain industry, connect with local employers, and gain real-world experience for your resume. In some cases, internships even lead to permanent job offers.
An internship is a standard part of the supply chain management and logistics program at Herzing College. William points out that students have various opportunities in industries that need to meet customer demand. "The majority of students are placed in manufacturing environments. Others are placed in health services or logistic transportation carrier companies," he says.
"I've had many students land a job right out of their internships. And even if the company you intern with doesn't need you, they can often refer you to another company that does."
Pursue Professional Designations
The Supply Chain Management Professional (SCMP) designation from Supply Chain Canada (SCC) is the most widely recognized supply chain credential in the country.
"The SCMP is the pinnacle of what employers are looking for," says William. "Getting that designation opens up a lot more doors for you. You'll be able to move from one sector to another: health, government, manufacturing, retail, and so on."
To qualify for the SCMP designation program, you must be a member of SCC and hold a degree or diploma in a business-related field (or have at least five years of supply chain management work experience).
"The SCMP designation is an excellent program for people seeking to transition from tactical roles, such as buyer, analyst, etc., into more strategic leadership roles, such as purchasing manager, supply chain manager, etc. In other words, completing the designation will open doors to higher paying, more challenging roles," says Rick of the SCC.
"My advice for new graduates is to focus on using their training to improve their performance, while at the same time learning as much as possible about how their company's supply chain works. Get a few years of experience and build a positive track record. Once that happens, it's a good time to contact the SCC office about transitioning to the SCMP designation program."
AVERAGE SUPPLY CHAIN MANAGEMENT SALARY IN CANADA
A career in supply chain or logistics management can come with a very good salary.
A 2021 survey by ASCM and Supply Chain Canada found that supply chain professionals in this country earn a median salary of about $83,000. Once you add in bonuses, commissions, overtime, and profit sharing, the median total compensation is close to $90,000.
Of course, earnings can vary widely for different supply chain roles. Here's a breakdown of the median salaries for a few common supply chain careers, based on data from the Government of Canada Job Bank:
Materials handler: $40,000
Shipper and receiver: $40,000
Retail buyer: $55,000
Supply chain supervisor: $54,000
Procurement agent: $68,000
Purchasing manager: $104,000
WANT TO START A CAREER IN SUPPLY CHAIN MANAGEMENT?
Does a career involving demand planning, quality control, inventory management, and problem solving interest you? Then your first step is to get some quality training.
Have a look at the supply chain and logistics management program offered by Herzing College. This diploma takes just 12 months to complete, including a six-week internship. Training is available both in-person and online.
Visit the program page to explore courses, learn more about the program, and chat live with a friendly admissions advisor. We're here to help!