With increasing access to resources that can help you learn computer networking skills on your own, is there any reason to enrol in a more traditional program? What advantages does learning from an instructor offer over going the self-taught route?
Instructor-led training offers a more personalized, interactive learning experience. Course leaders can tailor the content and teaching approach to their audience's needs, and students can get real-time feedback from an experienced IT pro and build connections that can help them establish and advance their careers.
In this post, we explore the advantages of instructor-led computer networking training and offer some tips on choosing the right course.
Let's get started.
WHAT IS INSTRUCTOR-LED TRAINING?
Instructor-led training is exactly what it sounds like: a training session facilitated by a subject matter expert. It can be aimed at an individual or a group of students, and it can involve in-person or virtual instruction. Online instructor-led training usually takes place synchronously (i.e., in real time) or uses synchronous components (i.e., a pre-recorded lecture but a live online discussion group or interactive workshop).
The key point is that students have access to a live instructor for guidance, feedback, and support. This learning method can be very effective for technical skills training, as it allows students to get expert help with complex computing concepts.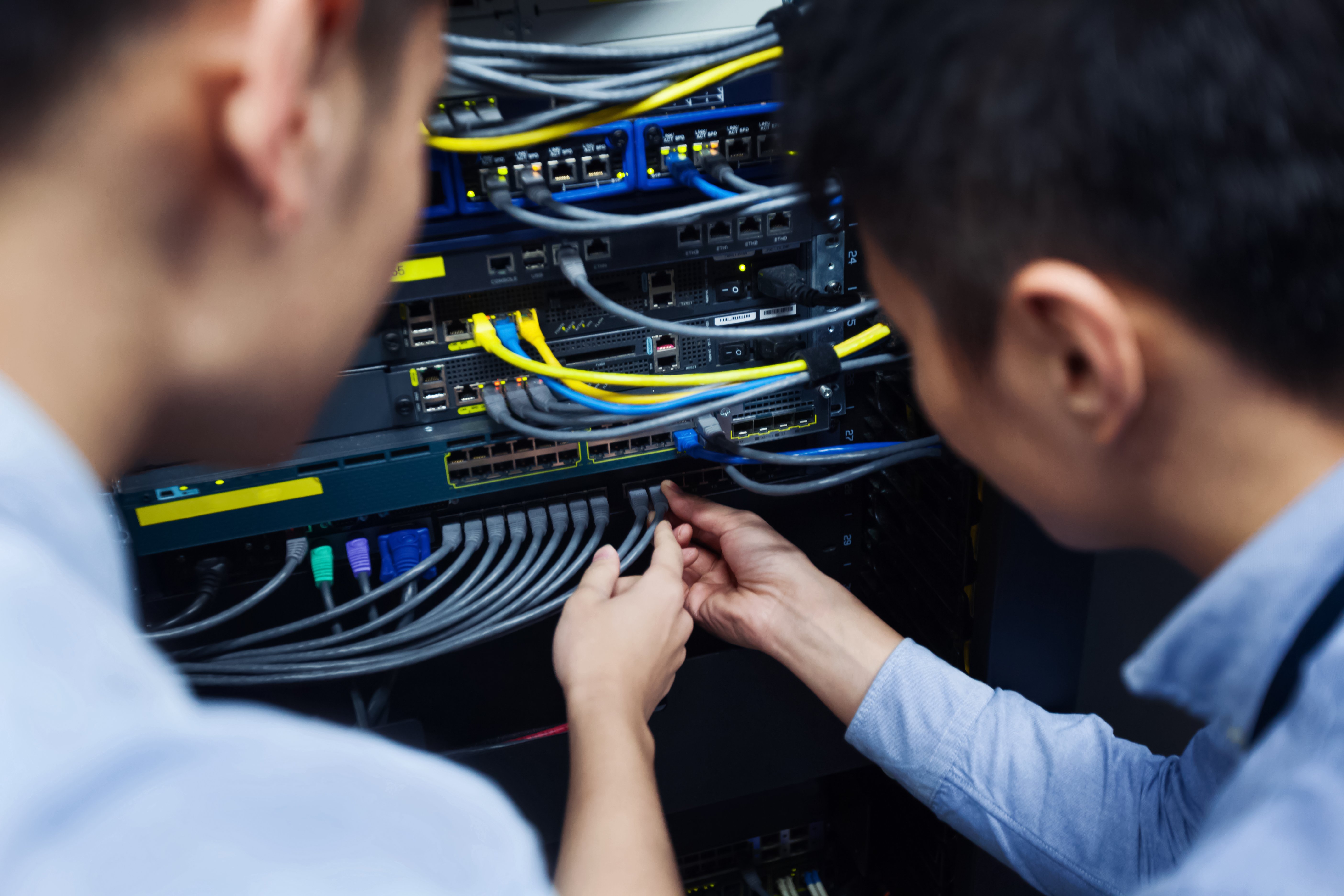 Instructor-led training is one of the most effective ways to learn the fundamentals of computer networking
BENEFITS OF INSTRUCTOR-LED COMPUTER NETWORKING TRAINING
If you're looking to grow your knowledge of networking fundamentals, you'd be wise to consider instructor-led training. Benefits include:
Interactive Learning Experience
Self-guided learning runs the risk of being very passive, and it requires discipline to stay on task. But because instructor-led training involves direct interaction between learners and teachers, it can keep students more focused and engaged. You'll be encouraged to ask questions and get input from both the course leader and your fellow students.
Plus, you'll be less tempted to check your phone or waste time on digital distractions when you're actively involved in hands-on activities, projects, and discussions. This, in turn, makes for better knowledge retention and more effective learning.
Immediate Feedback and Support
Not only does the interactive nature of instructor-led training allow you to get your questions answered in real time, but it also allows the instructor to adjust the teaching plan based on student needs. If the class quickly grasps a concept, the instructor can move on; if people are confused or need more explanation, the instructor can spend extra time reviewing the material.
Access to Expertise
One of the biggest advantages of taking instructor-led training is having access to an experienced mentor. Instructors are there to share their expertise and provide guidance to help you master and apply new networking concepts. When you're trying to learn challenging or complex material, it can be immensely helpful to have a skilled pro around who can provide one-on-one support as needed.
Networking Opportunities
In any kind of learning environment where people come together, participants frequently connect and build relationships with each other. That allows them to share ideas and tools, collaborate on technical projects, and expand their professional networks. Computer networking programs like Herzing's that include a work placement offer additional value: you get to connect with actual employers and make contacts that can help further your career.
More Structure
Instructor-led training offers a structured approach to learning that many people find beneficial. When learning on your own, it's easy to get distracted or become complacent, sticking to easier or more interesting topics. But by following the course outline and guidance of an instructor, you'll be exposed to the full range of skills and tools you need to thrive in the computer networking field.
HOW TO CHOOSE THE RIGHT INSTRUCTOR-LED COMPUTER NETWORKING TRAINING
Convinced of the advantages of instructor-led training, but wondering how to find the program that's right for you? Here are some tips:
Review the Course Curriculum
You'll need a specific set of skills to land your first job in the computer networking field. So you should examine the course descriptions carefully to be sure everything you need is covered.
A good program will include hands-on training in:
Installing and configuring network hardware and software
Network security
Cloud technology
Network administration
Troubleshooting techniques
Disaster recovery procedures
In addition, check to see if the program prepares you to challenge the exams for industry-recognized certifications, such as those offered by CompTIA. These certifications are accepted across the globe as proof of skill. A quality networking program will outline which certifications students will be ready to earn following completion of training.
It's also wise to look for computer networking training that includes an internship. Internships offer you a way to immediately apply the concepts taught in your training. Plus, a few weeks of real-world experience gives newcomers to the field a chance to make connections with potential future employers. There's a chance that you may get hired during your internship.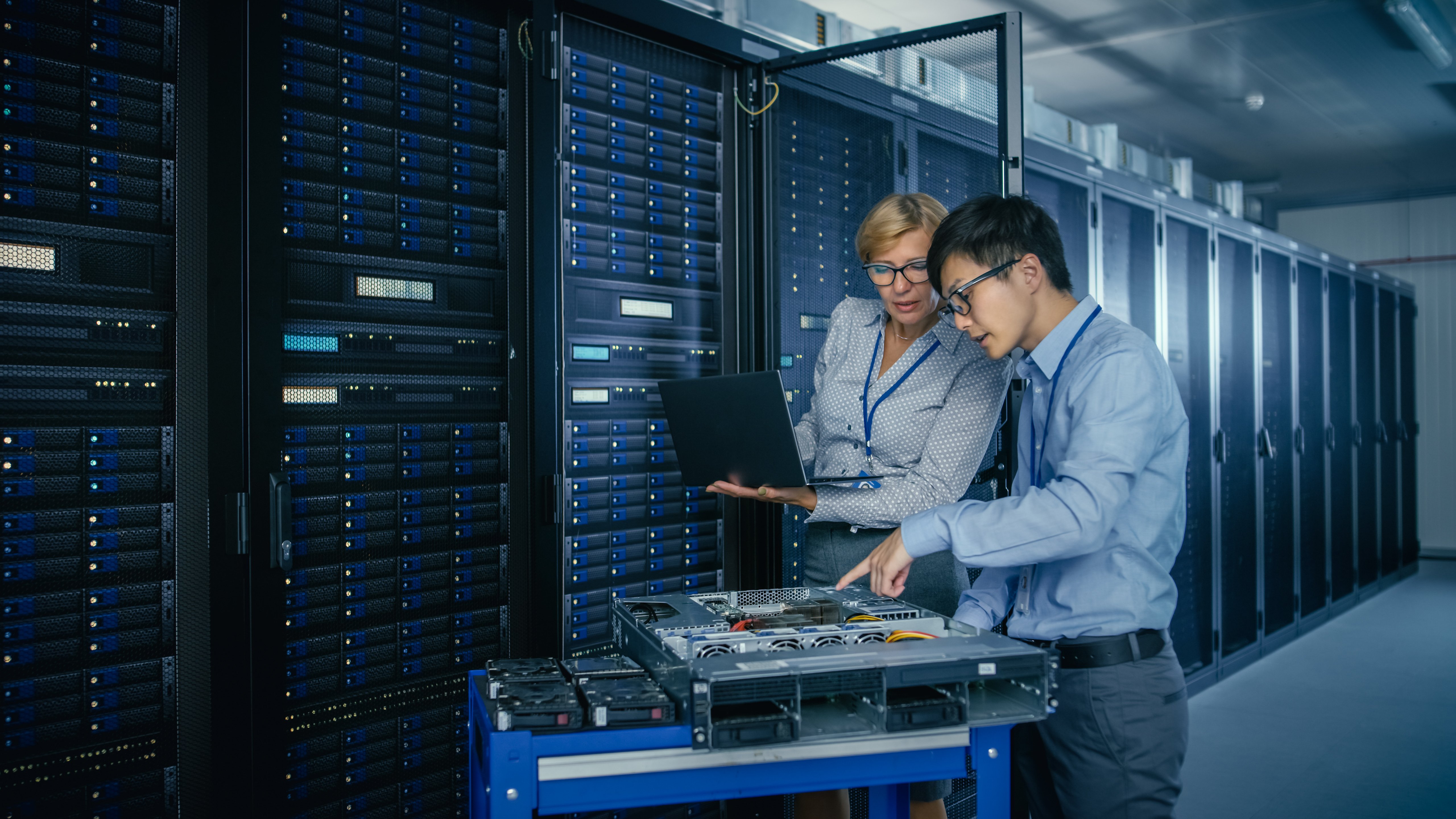 An internship lets you apply your training in a real-world environment and can be very helpful, especially when you're new to the networking field
Consider Instructor Qualifications
A key component of instructor-led training is the instructor themselves. You want to learn from a computer networking expert with many years of professional experience.
For instance, Herzing instructor Sergio Gonzalez has a bachelor's degree in information technologies with a minor in educational technologies, along with more than two decades of experience in computer networking and security.
Who you learn from matters! If you don't see instructor profiles on the school website, reach out to admissions for this information.
Evaluate the Course Duration and Delivery Method
Are you hoping to get into the job market as soon as possible? Then look for an accelerated computer networking program that covers all the essentials in a relatively short time. It's possible to complete a quality program in a year or so.
You should also consider how the program is delivered. Do you prefer the structure and routine of a classroom setting, or are you looking for the flexibility and convenience of an online program? Some IT training courses offer blended learning options, where you come to campus part of the time and study online via a learning management system for the remainder. Think about your learning style and what sort of setup would suit you best, and choose a program accordingly.
EXPLORE INSTRUCTOR-LED TRAINING IN COMPUTER NETWORKING
Have a look at the accelerated computer networking program from Herzing College. It's available at our Toronto campus as well as online.
The program is taught by IT experts and provides thorough, hands-on training in network installation, configuration, administration, and maintenance. Graduates can pursue roles as technical support specialists, network administrators, service technicians, network operations analysts, and more.
Plus, through the Herzing Open Education Program (HOEP), our networking grads can upgrade their skills by taking courses from any of our other technology programs for free.
Click below to learn more about our computer networking training and chat live with an admissions advisor. We're here to help!