For people with busy work schedules, embracing the challenge of pursuing additional education takes a lot of courage. It can be difficult to figure out how to effectively manage your time—and stress level—to achieve your goals, especially in a self-paced online course.
But take heart: it can be done!
With over 55 years of experience helping students transition back to school and start new careers, Herzing has learned a thing or two about balancing work and school and avoiding student burnout.
If you're wondering how to fit an online course into your life while still meeting your job responsibilities, check out our productivity tips for students below.
TABLE OF CONTENTS
Get tips related to:
ASSESSING YOUR SCHEDULE AND COMMITMENTS
Before you commit to any online course, sit down and make a list of your weekly or monthly commitments. While there are many strategies that focus on time management for students (which we'll get to shortly), you do need to be realistic about how much you can get done in the time you have available. Remember that for every hour of class, you will likely need two hours for studying or homework.
If you're trying to balance online school with a full-time job, your best strategy for success may be to take only one or two classes at once. Even if that extends the time it takes you to finish your program, it can be essential for your mental health and stress management.
PRIORITIZING AND SETTING GOALS
It's important to take stock of what's most important to you and make a plan to get those things done.
When you get the course syllabus, go through it and note all the assignment deadlines and exam dates in a calendar or planning app. See if there are any overlaps with your work schedule. Then create a weekly or monthly calendar with specific blocks of time for homework, discussions, work projects, family obligations, exercise, etc.
Accept that prioritizing work and school may mean forgoing or cutting back on other activities, like personal hobbies or zoning out in front of your favourite show (although self-care is still essential to avoid student burnout.)
By focusing on what matters most right now, you can make it through.
MANAGING YOUR TIME
Using your time effectively is key when balancing work and school, particularly in asynchronous courses where you're expected to set your own pace and work independently. Here are a few tips to help with time management for students in an online environment:
Write out a schedule that includes your work, life, and school commitments and stick to it as best you can. Having it written down (as opposed to just in your head) will give you a sense of control.
Break large tasks into smaller, more manageable chunks. This can keep you from getting so overwhelmed that you never get started.
Watch a lecture or catch up on your reading during your lunch break, while commuting on public transit, or at any other time when you have a few spare minutes (like waiting in line for coffee or a dental appointment).
Ask for help when needed so you don't waste time spinning your wheels.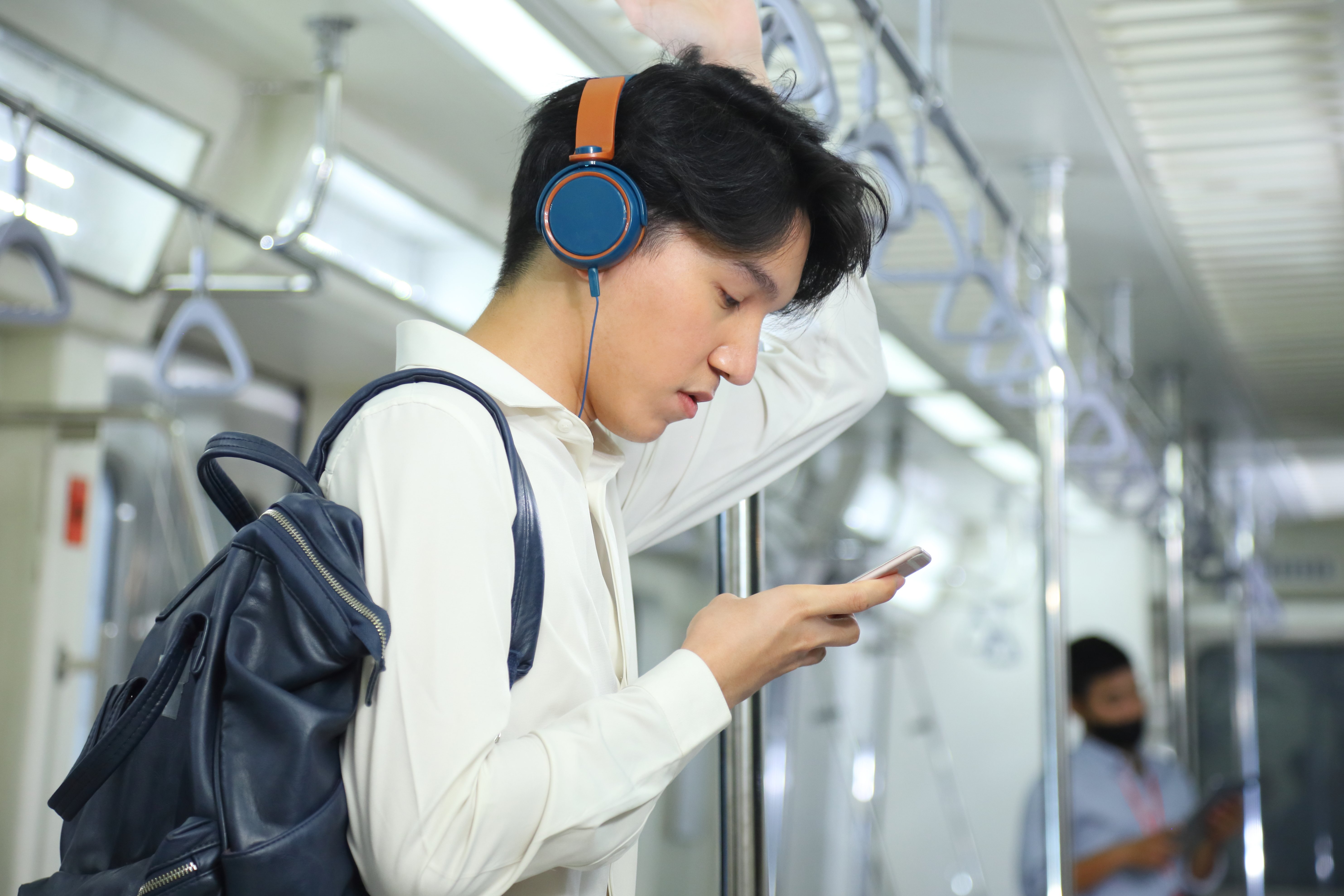 If you take public transit to work, try using the time to watch a lecture
Kristina Elen is the director of integrated learning for Herzing College. She says it's important to be intentional with your time and understand your headspace.
"Think to yourself: What am I able to do right now? I have scheduled a time to write an essay or assignment, but I just got home from work and am mentally drained. I think I will type out my notes from my textbook readings instead."
CREATING A DEDICATED LEARNING ENVIRONMENT
Create a space in your home dedicated to studying. You don't have to have a private home office, but it's best if there is some sort of separation between your personal and study spaces. Even something as simple as pulling a table out a few inches from the wall temporarily while you complete assignments can signal to your brain that it's school time.
Make sure your space has adequate lighting, a reliable internet connection, and a setup that doesn't have you sitting on the floor balancing your laptop on your knees. You need to be comfortable.
Can't focus at home? Consider doing your coursework in a library, coffee shop, or coworking space.
COMMUNICATING WITH YOUR EMPLOYER
Talk to your employer about your plans to enrol in an online course. If the course will help you become more effective in your current role, emphasize that to your boss. Explain how the organization will benefit from you furthering your education.
You might find there's something they can do to help make more time for your studies. For instance, they might allow you to:
Work from home some days
Delegate certain responsibilities
Change a shift now and then
Book a day off to take an important test
UTILIZING ONLINE LEARNING PLATFORMS
Getting familiar with the school's online learning management system (LMS) is crucial. Before the course begins, explore the different tabs so you know where to find assignments, activities, and deadline information. Find out how to access library resources and contact instructors.
Kristina emphasizes the importance of figuring out the basics of the LMS before you get up against a deadline. "The worst is when you are making an attempt to learn the LMS while completing a graded task. Learning content is placed in advance with corresponding dates. To ensure success, be sure that you are able to navigate through the LMS and ask questions."
Another tip: Make sure you use the recommended browser as well as the right file formats for assignments (typically Word docs or PDFs). And after submitting your work, look for a confirmation screen that verifies the submission was accepted.
DEVELOPING EFFECTIVE STUDY HABITS
Your studying skills can have a huge impact on your academic performance and overall success. Here are some general tips and time management suggestions that may help:
Commit to a specified routine for schoolwork that fits with your learning style and other commitments. If possible, schedule your most challenging tasks for times when you're most productive.
Minimize distractions. That could mean putting away your phone, closing browser tabs you don't need, or using headphones to shut out noise.
Be an active learner. To get the most from an online course, you should take notes, connect with your instructor, and participate in class discussions as much as possible.
Take regular, short breaks. Instructors in in-person classes do this, and you should too. You'll be fresher and better able to concentrate.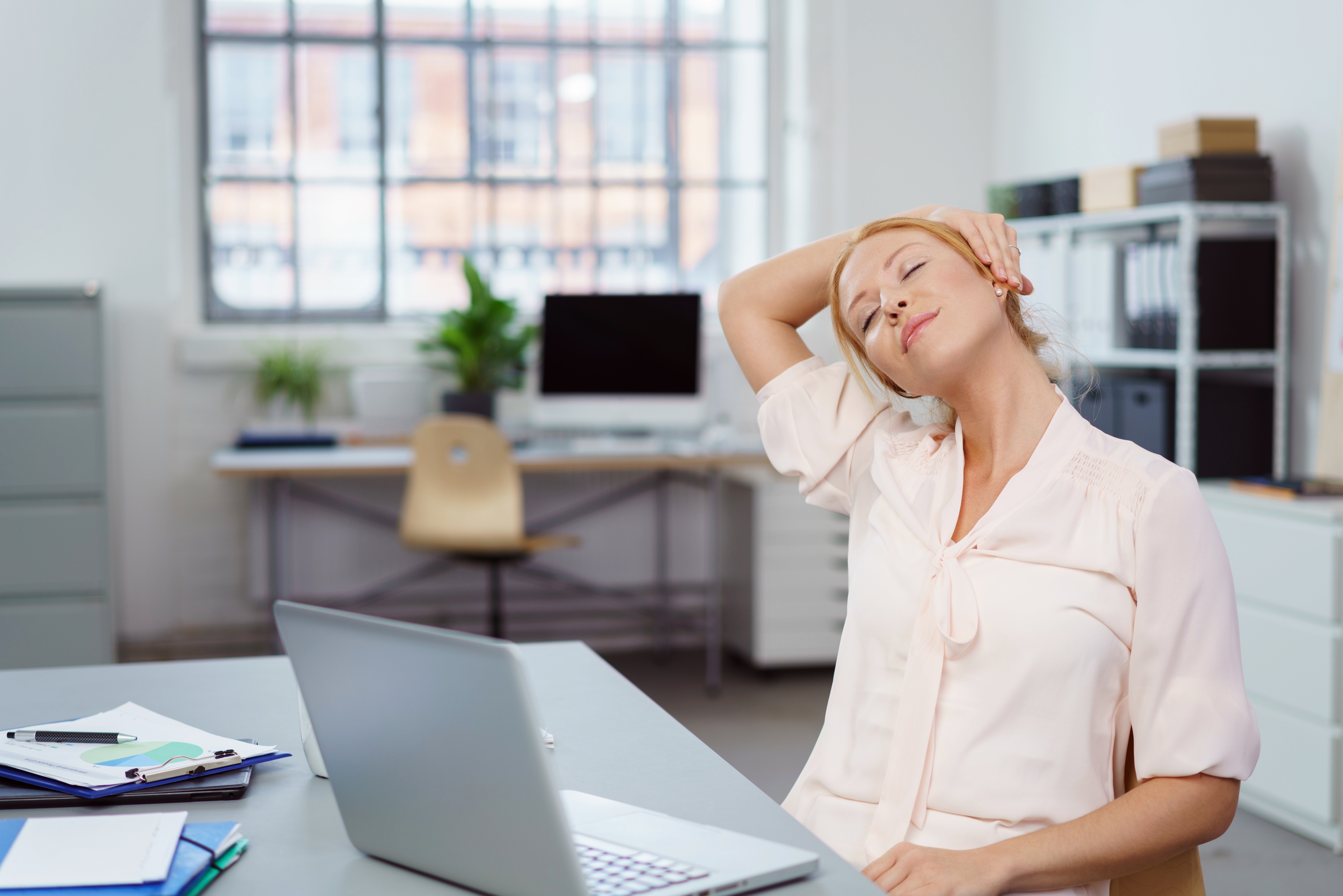 Short breaks can do wonders for your concentration
SEEKING SUPPORT AND COLLABORATION
Learning alone at home can be isolating, so one of the top tips for online school is to reach out to your fellow students to exchange ideas and seek support. You can have regular video calls to talk over any tricky material, quiz each other for tests, and support one another toward achieving your career goals. That can really help with your stress levels.
Keep in mind that your classmates may be located in different time zones and have their own busy work schedules. It's wise to establish some guidelines around when people are available and what communication channels they prefer.
SETTING PERSONAL AND PROFESSIONAL BOUNDARIES
When you study (or work) online, it can easily take over your life. Setting boundaries is critical for both stress management and work-life balance.
That might mean talking to your supervisor about when you will be available to answer work emails. For instance, you might agree that any messages received after 7 p.m. will get dealt with the following morning, leaving your evenings free for coursework.
It could also mean talking to your spouse or other family members about when you need uninterrupted study time or help with household chores like grocery shopping or laundry.
Establishing boundaries and managing expectations will help set the stage for a productive, successful, and more balanced school experience.
STRUGGLING WITH HOW TO BALANCE WORK AND ONLINE LEARNING?
At Herzing College, we understand how difficult it can be to juggle your work, school, and family obligations. We're committed to helping our students get the support they need to meet their training and career goals. Our Student Services Advisor can assist students with both academic and personal issues and is available for virtual sessions.
Click below to learn more about the student support services we offer. We're here to help!