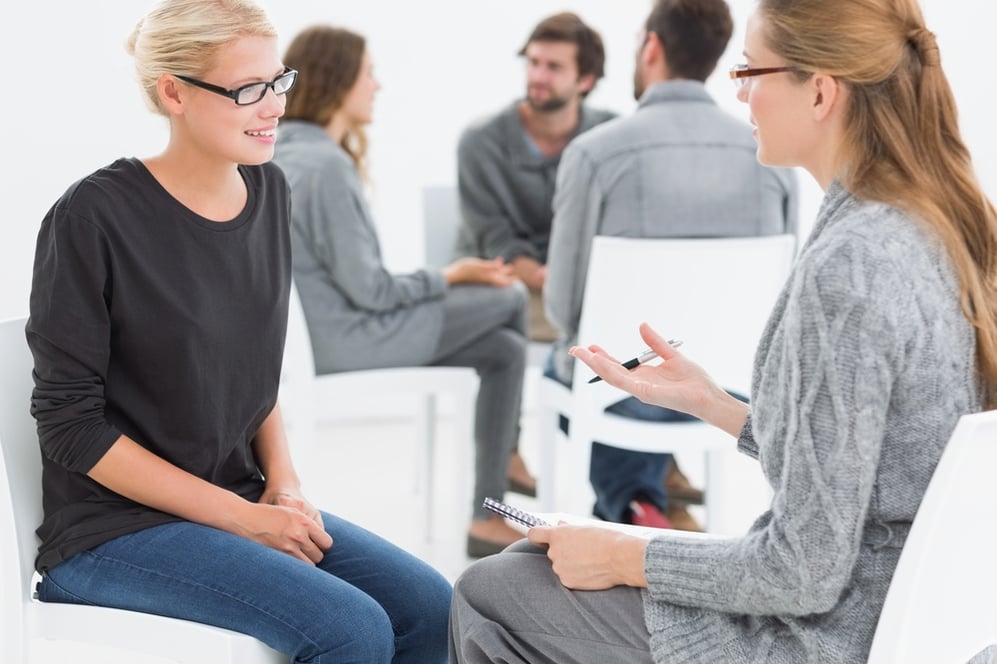 Every community in Canada includes at-risk populations. What does it mean to be "at-risk"?
Generally speaking, at-risk individuals are highly vulnerable to injury, illness, and loss of life. They suffer from a lack of opportunity, a poor quality of life, and have limited (or no) resources with which to change their situation.
At-risk populations face enormous challenges and suffer from a wide range of disadvantages. All too often, social welfare programs are not ideally set up to serve these individuals, and they simply fall through the cracks of society.
This is where community services workers step in to provide absolutely crucial, and in many cases life-saving, guidance, tools, services, and support.
CSWs help connect at-risk people to healthcare services, training programs, work opportunities, and many other support systems that can completely transform their lives for the better.
CSWs in Ottawa provide options and opportunities to the city's most at-risk populations. Considering starting a career in community services?
These are three of Ottawa's most at-risk demographics, and the people you will be helping and supporting as a CSW.
1. People suffering from mental health issues
Undiagnosed and untreated mental illness leads to a host of issues that place those afflicted in high-risk situations. Without access to appropriate health services, mentally ill individuals often fall prey to homelessness, abuse, addiction, and conflicts with law enforcement.
In Ottawa, and across the country, there is a pervasive stigma around mental illness. Symptoms are often ignored or hidden, and there is limited access to support services. Simply put, many people simply have no one to turn to, which results in a spiral of negative repercussions, including worsening overall health, poor decision-making, and even death.
A recent CBC News report on mental health in Ottawa revealed an enormous problem on university campuses, where the number of students needing counselling and support far outweighs available services.
A survey of 25,000 students reflects what we're seeing across the province and country, namely skyrocketing rates of anxiety, depression, and suicide attempts.
In fact, 46% of Ottawa university students reported feeling so depressed, it was difficult to function—a figure that has risen 40% in just three years. And 13% said they thought about attempting suicide within the past year, up from 10% in 2013.
If you choose a career in community services, part of your role will be to connect people suffering from mental health issues (including addiction) to treatment programs and support organizations, and follow their progress through the process of rehabilitation.
You'll work with people of all ages, and from all backgrounds, providing practical guidance and compassionate support, doing your part to ensure this at-risk population gains access to the best services Ottawa has to offer.
Homeless youth
Homeless youth in Ottawa are one of the most at-risk populations in the capital. Experts estimate that there are more than 1500 homeless children and youth in Ottawa today.
What factors contribute to youth becoming homeless? Some of the most common instigators include:
domestic abuse
homophobia
lack of social housing
poverty
In a recent interview with the Ottawa publication, The Charlatan, Kaite Burkholder Harris explains the issues she sees most often as director of A Way Home Ottawa—an organization dedicated to ending youth homelessness.
She says abuse and homophobia are the two top reasons young people are forced out of their homes and onto the streets in Ottawa.
In particular, indigenous people are highly at-risk for homelessness because of their disenfranchisement in Canadian society, as well as LGBTQ youth, who face widespread discrimination and violence.
Living on the street makes young Ottawans vulnerable to numerous dangers, including sex-trafficking, drug addiction, and exposure to harsh weather.
Mental health issues are a compounding problem for homeless youth, with 91% suffering from mental health conditions.
CSWs work at several different kinds of organizations across the city (like A Way Home, Operation Come Home Ottawa, and the Youth Services Bureau) to help young people transition out of homelessness.
These programs include career training and employment assistance, as well as access to health care services and alternative housing. These links are crucial to getting youth off the street, creating opportunities for a more secure life, and guiding them through difficult stages of transition and development.
Vulnerable seniors
There are now more seniors living in Ottawa than there are adults and children. By 2031, Ottawa's senior population will more than double.
Sadly, a large portion of this population is highly at-risk for social isolation and serious health issues. In June 2017, United Way Ottawa released a report that revealed 30% of the city's seniors live in poverty, and more than 25% live alone.
Specific groups were identified as most in need of community services, including:
senior women
LGBTQ seniors
recent immigrants
seniors with disabilities
But as Ottawa's senior population grows, it is expected that these groups will have an even harder time getting the services and support they need.
If you pursue a CSW career you can expect to participate in city-wide initiatives to create new programs targeted toward seniors, and improve access to those services.
You might work with an immigrant services organization, as a gerontology aide, or with an organization that provides social and healthcare programs to older adults.
Are you interested in learning more about your role as a community services worker? Looking for a top-rated CSW program in Ottawa to launch your career?
Explore the Community Services Worker Training offered at Herzing College in Ottawa. Click below to browse a detailed course list, learn more about career options, or chat live with a friendly advisor. We're here to help!