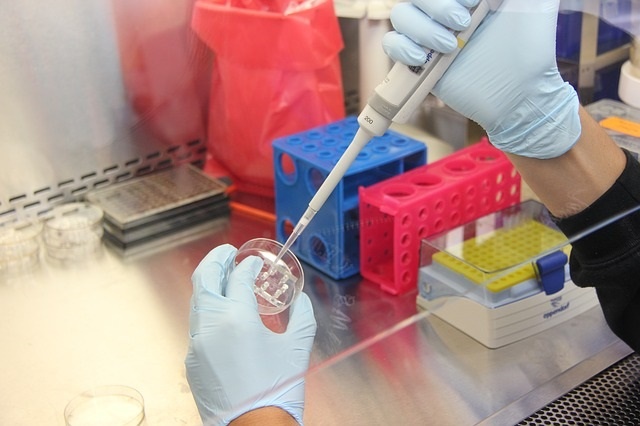 Are you instinctively drawn to a career that combines science, health care, and the opportunity to work directly with patients as an important member of a medical team?
If these are your goals, and you're also detail-oriented and meticulous, studying to become a medical laboratory assistant could be your next step toward a stable, in-demand career.
But before you enrol in a program, we recommend exploring exactly what a medical lab assistant does on-the-job, and what experienced lab assistants have to say about the challenges and rewards of this occupation. This post will give prospective students insight into what training programs teach, and what everyday life is like in the lab.
What Medical Lab Assistants Do & Where They Work
Medical lab assistants collect, prepare, and test specimens from patients. Let's break down this process a little further. Lab assistants may receive samples from other clinicians (like nurses and doctors), or obtain the specimen directly from the patient (by drawing blood, for example).
Lab assistants carefully label each specimen, check the information on accompanying documents, and enter relevant data into a computer system. They may perform pre-analytical procedures on the specimens, such as prepare slides of blood or other fluids under a microscope. Lab assistants are responsible for setting up, operating, and maintaining equipment, and may be called upon to ensure the laboratory is properly stocked with materials.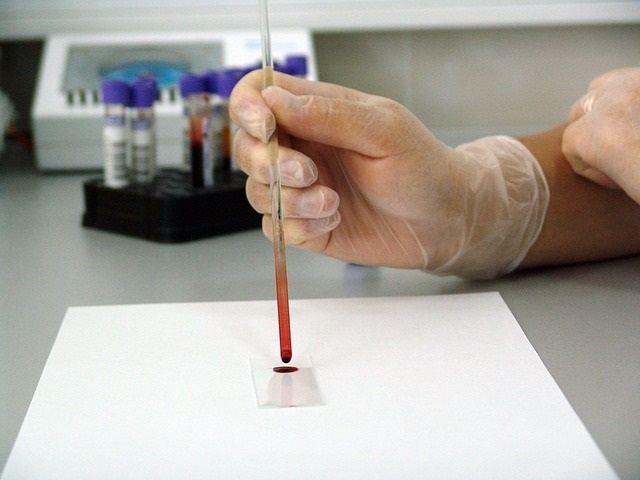 A medical lab assistant prepares a slide of blood for examination
Depending on their particular work environment, medical lab assistants may also make chemical solutions and stocks of culture media, and plant specimens to culture bacteria.
Lab assistants are expected to follow strict lab procedures, safety protocols (such as when handling hazardous materials), and show care and compassion when working directly with patients.
Graduates of lab assistant programs are prepared to find work in a range of settings, including:
hospitals
community clinics
research labs
biotech companies
private laboratories
Common Challenges Reported by Lab Assistants
Like any profession, the work of a medical lab assistant comes with its own unique set of challenges. Some of the most commonly reported of these are:
Repetition
Because of the nature of their work, medical lab assistants may find themselves performing the same, or very similar, set of tasks each day. Routine, repetition, and procedure are fundamental to the job. However, it's important to know that many labs will rotate assistants through different departments of the lab, helping to keep things interesting. Plus, remembering that behind every sample is a real patient helps lab assistants stay focussed on the critical importance of their work—every procedure matters.
Long periods of standing or sitting
It's important for prospective students to know that working as a lab assistant generally means remaining quite stationary throughout the day (standing or sitting at a work station for long periods).
Fast-paced environment
While pace will vary depending on the lab, many assistants report needing to work quickly and stay focussed while under pressure. It's important for lab assistants to remain calm, and follow every procedure, while moving efficiently and swiftly.
Shift work
Some lab assistants (depending on the lab) are required to work in shifts. This can take some getting used to for newcomers to the field, who are more accustomed to the conventional 9-5 work day.
Job Outlook for Medical Lab Assistants in Winnipeg
According to the Government of Canada Job Bank, demand for medical lab assistants is good throughout Manitoba, and expected to remain steady in Winnipeg. Strong growth of health care services, and upcoming retirements are driving demand for this occupation. The Job Bank gives "medical lab assistant" a overall 3/3 rating for employability outlook.
The majority of lab assistants in Winnipeg (95%) currently work in ambulatory health care services and hospitals. Province-wide, lab assistants are predominantly women (82%) , and fall between 25-54 years of age.
In terms of education, the trend is moving steadily toward college diplomas, versus bachelor degrees, or no post-secondary education at all. 39% of medical lab assistants in Manitoba hold a college certificate or diploma, versus 19% with a high school diploma, and 25% with a bachelor's degree.
Are you looking for a reputable lab assistant college in Winnipeg? Interested to learn more about what training entails, coursework, or application requirements?
Take a look at Herzing College's Medical Laboratory Assistant program, delivered at our Winnipeg campus. The program is accredited by the Canadian Medical Association, takes just 4 months to complete, and includes a 6-week internship.
Visit the program page for a complete list of medical lab assistant courses, and to chat live with a knowledgeable advisor. We'll help you get started!