This really is an exciting time to launch a career in graphic design.
The rise of digital media has created so many new opportunities for designers to stretch their skills, adopt new tech, and experiment with new product design ideas.
There are numerous ways to specialize in this field, and a broad range of skills to master.
In this post, we're breaking down the most important technical knowledge and characteristics needed to become a successful graphic designer.
Our goal is to help prospective design students understand what they'll be learning in class (and doing at work) should they decide to follow this path.
So, let's get down to it. These are the top 10 most important skills for graphic designers.
1. Mastery of adobe design software
Almost every graphic design job out there requires mastery of Adobe design software.
We're talking about tools like Photoshop, InDesign, Dreamweaver, and Illustrator. These are fundamentals for every designer, and the backbone of graphic design training programs.
Your first step as a budding designer is to learn these applications, and start utilizing them to create projects.
If you enrol in graphic design training, you'll find your courses revolve around practising design software by producing a wide range of creative projects—in all areas of design.
You'll do product packages, logo and brand design, website design, print work, digital advertisements, posters, and more.
2. some Coding skills
You don't need to master programming to be successful in graphic design. However, knowledge of HTML, CSS, and JavaScript are considered big assets in this field—and increasingly required for jobs in design.
In a recent interview with Creative Bloq, designer Mike Brondbjerg offers this advice:
"Learning to code at some level – even if that's scripting in Illustrator or Sketch – can help designers to generate and iterate through ideas faster, and opens up a world of design complexity that is not possible manually."
3. Website design
Graphic design and website design overlap. If you're planning to work for a marketing, advertising, or design firm, you'll probably spend a lot of time working on websites.
This is where your HTML and CSS skills will come into play. No one will expect you to build the entire site from scratch, but front-end developer skills are very helpful when creating designs.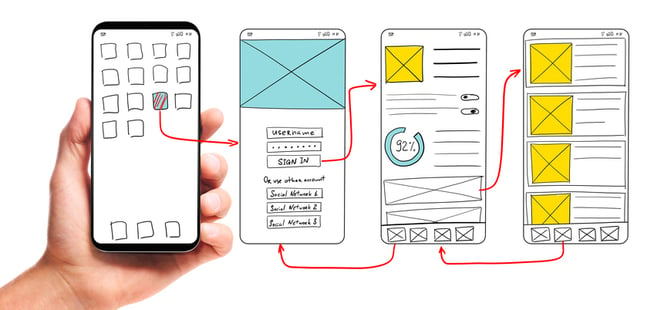 Graphic designers play a key role in the website design process. They decide where elements should be placed and how the user should interact with the site.
4. A Good Understanding of user experience (UX)
Given the rise of digital graphic design, and designing for websites and apps, it's becoming more important for designers to understand the principles of user experience—or UX.
This refers to the part of your design that users actually interact with. The goal is to make this interaction as easy and pleasant as possible.
It involves understanding how people connect with digital interfaces on a cognitive, emotional, and practical level.
UX is its own area of speciality in the vast realm of digital...but getting to know some basic concepts will set you apart as a graphic designer.
5. Print design
Contrary to what you might think, graphic designers have not abandoned the world of print design.
Most design firms will want you to be flexible, and be ready to tackle projects like product packaging, posters, billboards, business cards, and other common print materials.
You'll need to know about paper stock, printing processes, finishes, use of colour, and much more. Remember: it's not all about digital. A balanced skillset means better job opportunities.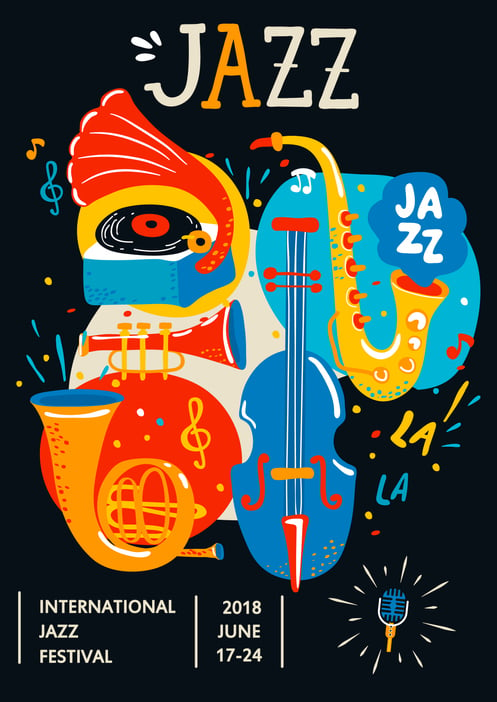 Print design includes posters, book covers, album art, product packaging and business cards
6. Continuous learning & experimentation
Graphic design trends change by the minute. There are new fads, techniques, tools, and technologies emerging all the time.
To stay ahead, and really evolve in this field, you'll need to embrace the idea of continuous learning and professional development.
You may have your own design preferences, heroes, and style—but you shouldn't be afraid to stretch yourself and experiment with new ideas.
Vanessa Eckstein, principal at Blok Design, stresses the importance of seeking out new challenges, and testing your own limits, to really grow as a designer:
"Get uncomfortable, be humble and go out and experiment with something you have never done...Create projects that will push your boundaries and that of the idea in your mind. See how far a concept can go, and then take it there!"
7. Creative problem-solving
Renowned designer and UX specialist, Steve Fisher, reminds us, "Design is about solutions, not visuals".
Good design always solves a problem. And it does so in a creative, unique, and compelling way.
Every client you work with will need you meet certain objectives with your design. Some of these will be related to driving sales, clicks, or brand awareness.
Others may be personal style preferences you must incorporate into your work. Or, you could be faced with significant budget, time, or space constraints.
Whatever the challenge, you'll need to get creative about how you approach and resolve it.
Being able to think outside the box, stay calm under pressure, and see problems from many different angles are huge assets in this line of work.
8. Patience and professionalism
Design projects rarely go as planned. It's pretty normal to have a deadline moved closer, a team member who is late contributing their part of the work, or a client that keeps requesting changes.
Patience is a major virtue in this field, as you work through obstacles, appease clients and bosses, and work toward the best possible design for each brief you get.
After all, this is both a technical and a creative process. Great ideas can take time to develop, and bringing those ideas to life with design software can be a meticulous process.
You'll need to remain steady, diplomatic, and undeterred by setbacks as you ride the inevitable ups and downs of each project.
9. Custom photography and illustration
In recent years there's been a fairly wide backlash against the use of stock photos in graphic and web design. People want more authentic, customized images.
They don't trust the overly posed, corporate produced photos that are widely available in content libraries online.
Hence, we've seen a massive rise of hand-drawn illustrations and custom photography turning up on product packaging, websites, posters, book and album covers, and every other corner of the design world.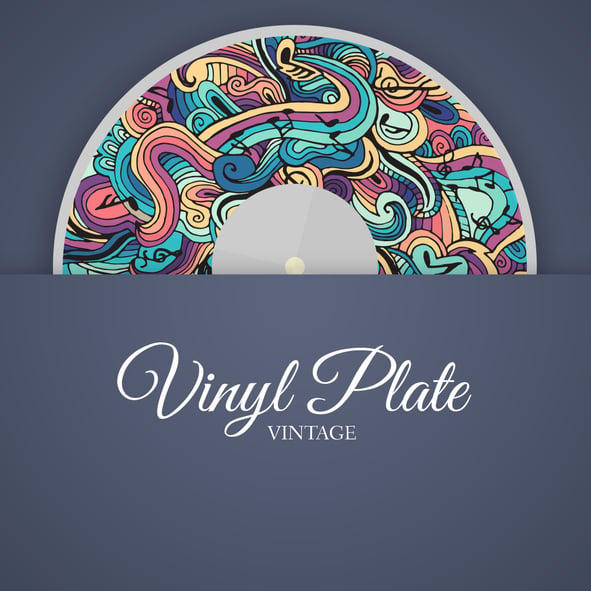 Hand-drawn designs help brands stand out in more personalized and authentic ways
10. Communication, negotiation, and collaboration
The three pillars of successful project management in graphic design are communication, negotiation, and collaboration.
You'll be drawing on every one of these skills, every time you work on a new design project. There's the first phase, where you'll listen to your client's goals and preferences, ask questions to clarify what they want, and share your preliminary ideas.
And then there's phase two, where you'll present your mock-up, listen to feedback, and negotiate changes.
And throughout the process, you'll often collaborate with other professionals—developers, content writers, your boss, etc.—to bring ideas together and create the final product.
Bottom line: You'll need excellent interpersonal skills to excel in this field. You must be able to work with a team, and take criticism with grace.
Want to become a graphic designer?
Your first step is to find some quality training. Get started by exploring the unique Graphic Design program at Herzing College Toronto.
This accelerated 10-month program features hands-on training in Adobe design software, print, digital and website design, and much more.
By the time you graduate, you'll have a professional portfolio of graphic design projects to land your first job.
Plus, every student gets a six-week internship to build real-world design experience prior to graduation.
Click below to learn more or chat live with an admissions advisor. We're here to help!