Updated January 2023
What kind of person is drawn to medical office administrator training? In our experience, the kind of people who choose this program (and do really well in the career) share a few specific characteristics and goals:
1) They're generally interested in the field of medicine and health care and want to be part of a clinical team.
2) They're natural "organizers" who are fairly detail-oriented and enjoy taking charge.
3) They're practical—these students are looking for a quick training program that will lead directly to a job in health care (rather than pursuing years of university study).
4) Most importantly, they are looking for a career that focuses on helping others—specifically, helping people protect their most valuable asset in life: their health.
If this sounds familiar, you've come to the right place. At this stage, you're probably looking into your training options and investigating exactly what you'll be learning in a medical office administrator (MOA) program.
And that's precisely what we're covering in this post.
Read on to understand the five main areas of study in MOA training and get a preview of your day-to-day responsibilities as a medical office administrator.
1. Medical Office Clerical Tasks
This category of training includes everything related to the practical running of a medical clinic. You will learn procedures for setting up and organizing patient records, scheduling appointments, and running the reception desk.
You will also learn about dealing with medical insurance plans, keeping track of inventory (office supplies), and filling out requisition forms to order tests and bloodwork for patients. This section of MOA training focuses on how to properly organize and manage a medical office so that day-to-day operations run smoothly—and you are prepared to serve patients (and the medical team) with total confidence and professionalism.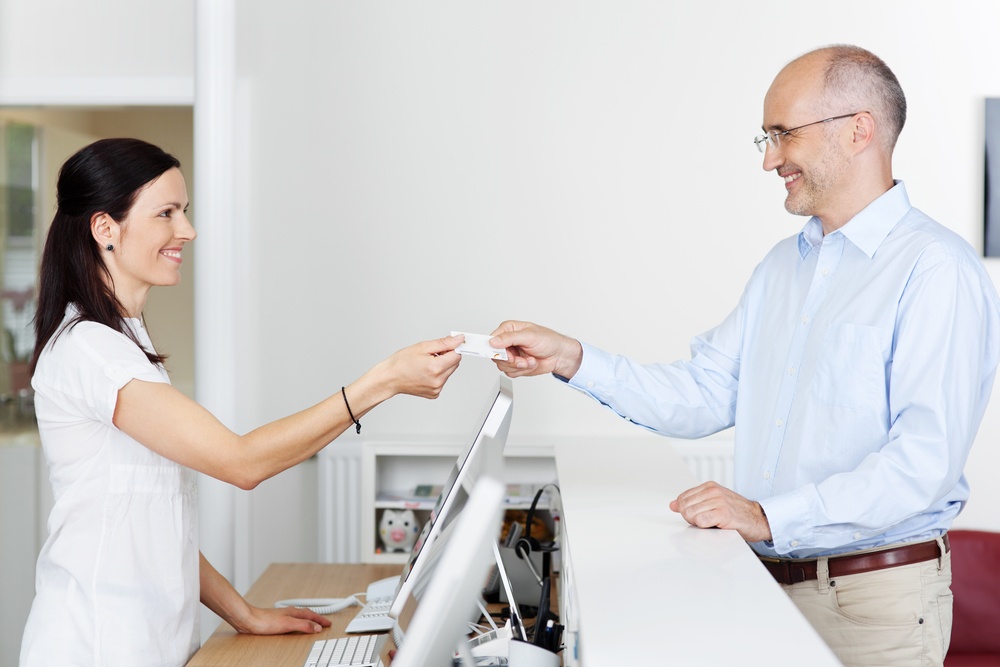 MOA students learn every aspect of clinic administration, from booking appointments to processing billing
2. Medical Office Software & Computer Skills
Like most modern offices, medical practices use specific computer software and programs to manage administrative tasks. Part of your medical office administrator training will cover the basics, like using Microsoft Word, PowerPoint, Outlook, and Excel.
Once you've mastered these, you'll move on to specialized medical software like ABEL MED and learn how to schedule, move, and edit appointments electronically. You'll also practise processing billing, managing digital files, and creating reports.
And just in case you find work at a new clinic that doesn't yet have medical software installed, you'll learn how to set up and customize the system on your own.
3. Assisting with Minor Medical Procedures
For some people, this area of MOA training is the most interesting because it involves hands-on clinical tasks. In many medical offices, administrators get to work one-to-one with patients, carrying out important assessments and assisting with medical procedures.
Examples include learning how to assess a patient's vital signs (blood pressure, body temperature, pulse, and respiration rates), evaluate pain, take blood, and assist with minor surgery.
An MOA student at Herzing College Toronto learns how to measure a patient's blood pressure
4. Understanding the Human Body
If you're going to be assisting with minor medical procedures and taking patients' vital signs, you'll need to have a basic understanding of the human body. That's why a quality MOA program always includes courses on human anatomy and physiology (the study of body parts and systems, and how they function).
You'll also learn relevant medical terminology—the language doctors and nurses use to describe common clinical procedures, conditions, and treatments.
5. Emergency Medical Procedures
Anyone who works in a medical setting should be prepared with basic emergency training. A reputable MOA program will include CPR and first aid training, and ensure students achieve a level of competency accepted by medical professionals.
At Herzing, we train MOA students in CPR and first aid to the St. John's Ambulance Standard Level—Canada's leader in emergency medical training and services for over 125 years.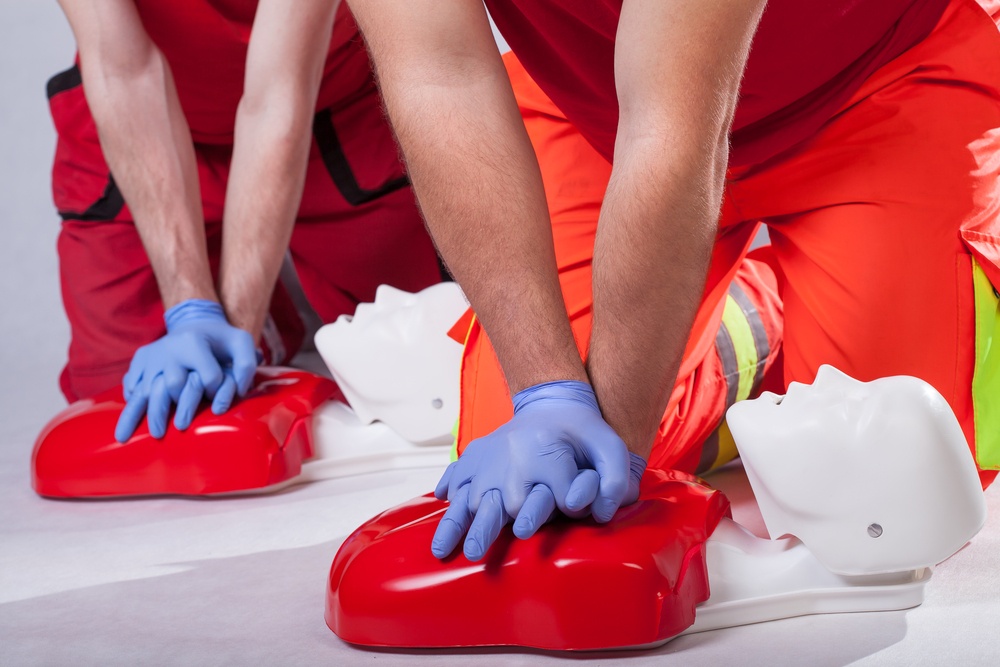 Emergency response training is a key part of any reputable MOA program
So now you have a clearer idea of the skills and knowledge you'll be learning in medical office administrator training. Ready to dig deeper and explore MOA programs in your area?
Check out the Medical Office Administrator diploma offered by Herzing College. Training is relatively quick and includes an internship for real work experience. Click below for further details.