A health care aide student from Herzing College practices patient care procedures
Updated March 2023
Health care aides deliver compassionate, supportive care to elderly patients and people challenged by physical or cognitive disabilities.
They work in long-term care facilities, hospitals, and in the home, helping patients remain as independent and comfortable as possible through assistance with daily tasks, simple medical procedures, and companionship.
Health care aides make an enormous difference in their patients' overall quality of life. They give families peace of mind and fulfill a vital role within the healthcare team.
If you are considering becoming a health care aide in Winnipeg, your best first step is to learn more about the training process, and whether there is demand for the occupation in your area.
This post will walk you through the main features of a reputable health care aide diploma program, key traits and skills needed for this profession, and the most recent government employment data for health care aides in Winnipeg.
What to Expect From Health Care Aide Programs in Winnipeg
Health care aide training covers both the practical aspects of patient care and some of the social and psychological factors that influence caregiving. Students can expect to complete coursework that includes some or all of the following topics and themes:
Anatomy and Physiology: Body systems and structures, medical terminology, and simple laboratory tasks
Social Awareness and Human Development: Fundamentals of human physical, cognitive, and emotional development; ethical and social issues that impact caregiving; end-of-life care; substance abuse; religion and culture; communicating with patients' families
Health Care Procedures and Practices: Nutrition and meal planning, infection control, safety checks, delivering patient care in the home versus a facility, positioning and transferring patients, bathing and hygiene, assisting with prescribed therapeutic activities
Most health care aide programs in Winnipeg can be completed in seven months or less, and include an internship or co-op placement. The internship typically runs for six to eight weeks and may expose students to a variety of work environments, such as a home care setting, long-term care or respite facility, or hospital.
Admission requirements for Winnipeg health care aide programs generally include:
Canadian high school diploma, or equivalent
Entrance test administered by the college
Personal interview
Proof of English language proficiency (for international applicants, or those educated outside of Canada)
Health and immunization record
It is important to note that many of the facilities and organizations that provide internships to students require a criminal check. Students with criminal records or who are listed on the Adult Abuse Registry or Child Abuse Registry may not be able to complete the practicum portion of the health care aide program. It is recommended that students ask an admissions officer about these potential restrictions before enrolling.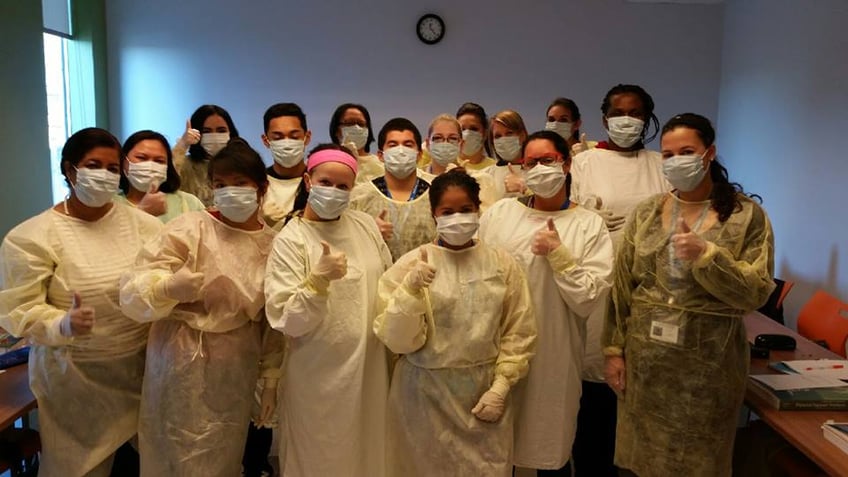 Health care aide students practise getting into and out of protective gear (Herzing Winnipeg campus)
Key Traits of Exceptional Health Care Aides
What sets truly effective health care aides apart? Which key traits help them improve the lives of patients and their families? While good quality training is of course essential to helping students build core skills and knowledge, there are certain traits exceptional health care aides bring to the table and continue strengthening throughout their career. These include:
Empathy, patience, and compassion
Deep respect for people of all cultures, ages, and backgrounds
Strong sense of ethics, justice, and the protection of vulnerable people
Grace under pressure, adaptable
A focus on details and an ability to remember and follow steps/procedures
Friendly but firm communication style
Sense of humour
Resilience, determination
Effective stress-management and self-care skills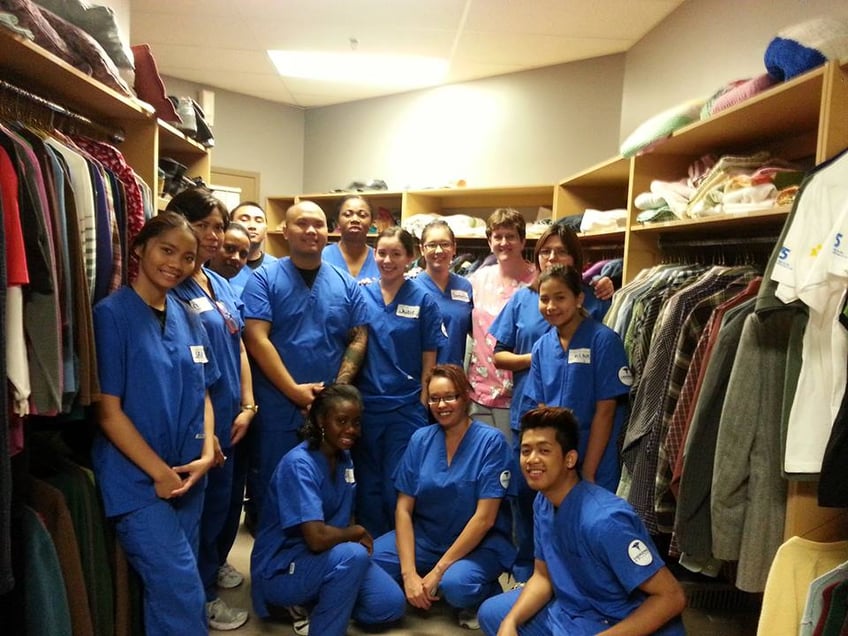 Herzing health care aide students volunteer at Siloam Mission, sorting items for sale and helping in the kitchen
Employment Forecast for Health Care Aides in Winnipeg
The profession of health care aide received the Government of Canada Job Bank's highest rating for employability—a five out of five star rating for demand across both Manitoba and Winnipeg.
What is driving growth for this occupation? For one thing, there is a big shortage of health care aides in the wake of the pandemic. Other contributing factors are an aging population with escalating health care needs (in particular home and palliative care); and a large number of expected retirements, which will create demand for newly trained health care aides.
Ready to take the next step in becoming a health care aide in Winnipeg? Looking for trustworthy training near you?
Consider the Health Care Aide program offered by Herzing College Winnipeg. Training takes just 6.5 months to complete and includes an eight-week internship.
Visit the program page for a list of health care aide courses or to chat live with a knowledgeable advisor. We're here to help!