What can you do with a business diploma? This is probably the first question you should ask before heading back to school to start business training.
Some students have a career plan mapped out from day one. They know exactly what jobs they're after—like accounting, business management, administration, or marketing.
But others are less sure. Because business training is so broad, and covers so many skills, it can be hard to know exactly where you'll land after graduation. One approach is to look at your local job market, and see which positions are in demand.
What are your top business job options in Montreal? Which roles are growing fast and have the most employment opportunities?
That's the focus of this post. We've analyzed the latest market research to figure out which business roles are most in-demand right now, for anyone considering business training in Montreal.
In terms of factors like growth, job outlook, and current number of open positions, these are 3 secure career paths to aim for after college.
Top Business Career #1:

Office Manager/Administrator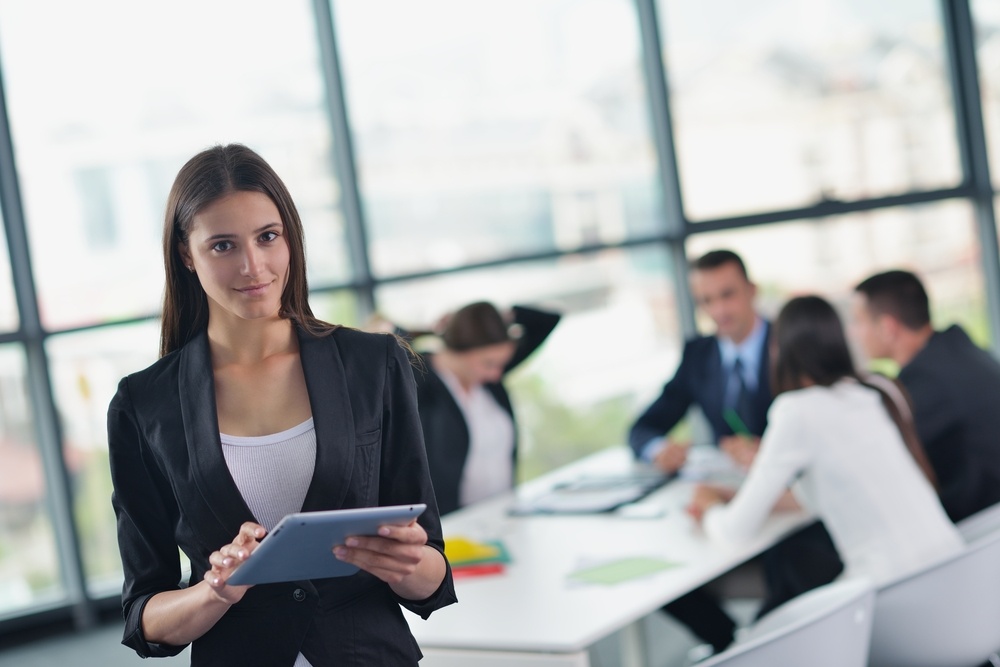 All the experts agree that office administration and management roles are blowing up in Montreal right now - and are expected to remain strong over the next several years.
The Government of Canada Job Outlook Report gives this occupation its highest rating for growth and demand: 3/3 stars. And global staffing company, Randstad names "office manager" one of the best business jobs in Canada.
What exactly do office administrators and managers do?
Essentially, they're responsible for the daily running of a business or organization (could be a large company, small start-up, government agency, or non-profit). If you work in office administration, you're handling tasks like:
record-keeping (employee files, client records, important documents)

billing

payroll

scheduling appointments

handling client inquiries (answering emails, phones, responding to questions online)

coordinating work schedules for other admin team members

inventory (ordering equipment and office supplies)

recruiting, interviewing, and training new admin employees

coordinating and setting up for meetings

keeping the office on budget
Administrators make sure offices run smoothly. Without their organizational skills, no business could function. In Montreal, employment growth for this occupation, plus a large wave of retiring office administrators, is opening up many new jobs for skilled candidates.
Top requirements for this role are:
bilingualism (French and English; written and spoken)

strong knowledge of office software (Microsoft Office Suite)

excellent organizational and multi-tasking abilities

advanced customer service skills

A DVS, DEC, or university degree in business administration/management
How much money will you earn?
According to the Government of Canada Job Bank, the median salary for office administrators in Montreal is about $48,000 per year. Just starting out after college, you could make a bit less - between $35,000 - $40,000.
At the highest end of the pay scale, office administrators and managers in the city of Montreal are making upwards of $68,000 per year, so there's definitely room for growth in this field.
TOP BUSINESS CAREER #2:

Technical Sales Associate
Sales jobs are also going strong in Montreal right now, and are generally expected to grow all across the province and country. Randstad named "sales representative" one of Canada's fastest growing occupations on its list of 15 Most In-demand Jobs in Canada.
The Canada Job Bank has awarded this job a 2/3 star-rating for demand in Montreal, which means a moderate number of new job openings is expected over the next few years.
The good news? Employers often look for recent graduates to fill sales roles. They're looking for fresh, energetic people they can train on products, services, and company procedures.
There's a fairly high turnover in sales jobs (this role isn't for everyone), which means opportunities are always opening up for talented candidates.
What's your role as a technical sales associate? In most positions, you'll be responsible for tasks like:
reaching out to potential new clients (finding new leads)

giving sales presentations (in person, over the phone, by video conference)

attending trade shows and conferences in your industry

preparing sales contracts for orders

processing deposits and payments from clients

preparing weekly/monthly sales reports

meeting regular sales targets (quotas)

coordinating with the marketing team

keeping up with new products (you really need to know the products and services you sell inside out)
What Exactly is "Technical" Sales?
Just to clarify, we're not talking about retail sales positions (like working at a clothing, grocery, or electronics store). We're describing more technical sales positions - where you'd be selling products and services to entire companies.
Examples include selling software solutions, telecommunications services, agricultural or industrial products. This is known as business-to-business (B2B) sales, versus business-to-consumer (B2C) sales.
Obviously, you need excellent people skills for this role. Persistence and a thick skin are also important, as making sales can take time, and you'll face a fair number of "no's" along the way.
Truly deep knowledge of your industry and products are definitely key for convincing new customers to purchase, so continuous learning is a must for sales reps. For the right candidate, a career in sales can be incredibly rewarding, both personally and financially.
HOW MUCH WILL YOU EARN?
It's hard to predict your precise salary as a technical sales representative. Companies often offer a base salary with some kind of commission structure, which means you earn a percentage of every new sale you bring in.
But to give you an idea, the Job Bank pegs the median salary for technical sales reps in Montreal at about $41,000 per year. Commissions would be added on top of that amount.
A typical commission can run anywhere from 5%-20% of every sale you bring in. When it comes to earnings in sales, the sky's the limit. If you're a talented seller, there is potential to make a very good living in this field.
TOP BUSINESS CAREER #3:

Accounting Clerk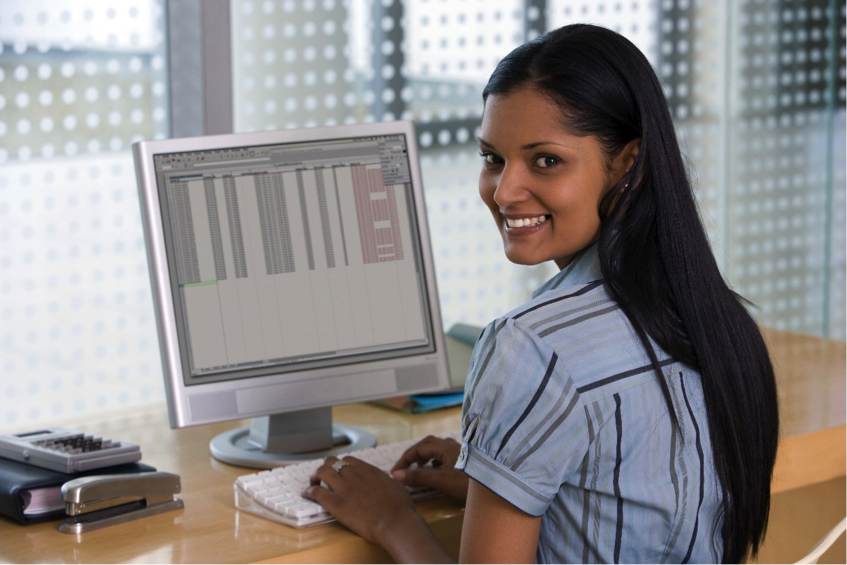 Accounting and bookkeeping jobs are booming in Montreal. More and more, business employers want administrative staff who can handle accounting duties, and know how to use the latest software.
Randstad names "general bookkeeping" the most important skill for office workers in 2018 (and beyond).
The Government of Canada Job Bank has awarded "accounting clerk" top marks for demand in Montreal, with a 3/3 star rating for growth and opportunity.
What responsibilities would you have as an accounting clerk? Top tasks include:
managing accounts payable and receivable

preparing payroll

invoicing clients

preparing the general ledger

preparing financial statements and reports

managing financial records

inventory management

dealing with customer questions, concerns

routine clerical tasks (filing, updating employee records, etc.)
What skills will you need to land a competitive job in accounting and payroll? Knowledge of accounting and payroll software is a must. And obviously, you'll need a strong grasp of accounting procedures, budgeting, and general financial management.
Quality business training always includes several courses in accounting and bookkeeping, to ensure graduates leave college with the right set of skills.
HOW MUCH WILL YOU EARN?
The Job Bank tells us that the median wage for accounting clerks in Montreal is about $40,000 per year. At the higher end, professionals in this position are earning around $58,000.
Further training to get your CPA designation will offer up another level of opportunity and salary - if you want to go further in accounting and qualify for management roles.
Learn More About Your Business Career Options
Office administration, sales, and accounting are just 3 of your career options after business college. There are many other growing, in-demand jobs you can qualify for with a business diploma - including marketing, human resources, and client services.
Want more advice?
Your next step is to speak with an Admissions Advisor. An Advisor will explain all your business training options, and guide you toward the program that fits your needs.
Chat live with an Admissions Advisor now. Or request quick information on business programs via email. We're here to help!