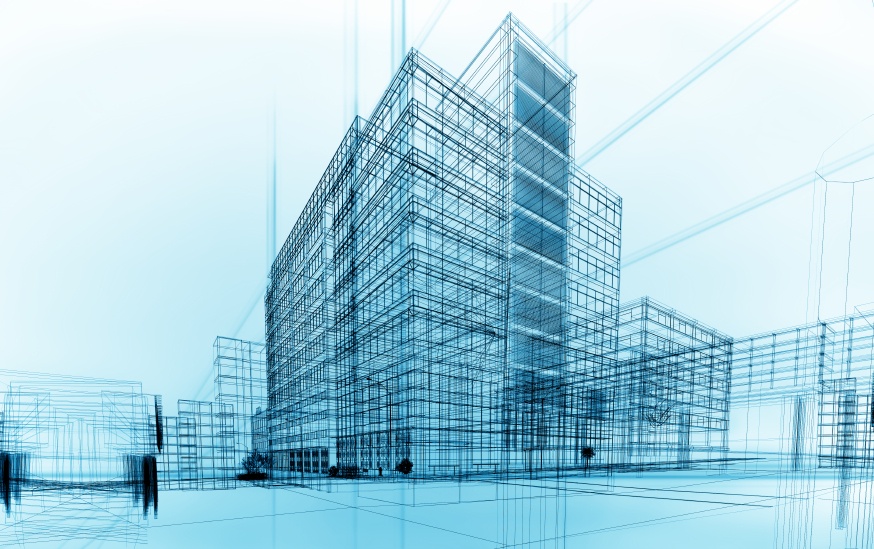 If you're naturally interested in architecture, the building process, and creative design, you may be considering a career as a draftsperson for an architecture or design firm.
What exactly does an architectural draftsperson do, who do they work with, and what kind of training do you need to get started in this field?
There's the university pathway, which could include an undergraduate degree in architecture or interior design—or there's the college diploma route, which prepares students to serve as architectural technicians, who assist architects, engineers, and designers on building projects.
In this post, we'll break down the typical responsibilities of an architectural draftsperson/technician, possible career paths after college, and a few things to consider if you're leaning toward training in this field.
What does an Architectural Draftsperson Do?
If you take a look at job postings, you'll notice several different titles used to describe the role of architectural draftsperson. These include:
architectural technician
architectural assistant
CAD technician
junior designer/design assistant
architectural drafting technician
architectural technologist
Essentially, all of these titles describe the same kind of design professional: someone who is trained to develop the technical drawings and specifications for building projects.
After the architect or senior designer develops the idea for a project, the architectural draftsperson works out the technical details. Their duties often include tasks like:
preparing accurate (up to code) 2D and 3D architectural drawings using a Computer-Aided-Design (CAD) program, complete with cross-sections and elevations
preparing estimates of labour and materials costs
coordinating with clients and supervising builders to ensure projects stay on budget
proposing creative solutions to technical design challenges
reading and interpreting blueprints
visiting a building site to take measurements for a renovation or new project
monitoring building progress to ensure the design concept is correctly carried out
completing administrative tasks at the office
Career Paths in Architectural Drafting
After gaining experience, architectural technicians can run client consultations independently, determine the scope of the project, what the client is looking for, and propose some initial design ideas.
There is room for entrepreneurship in this career as well—some technicians freelance, working for several architecture/design firms, and setting their own pay rates and schedules.
Related: Freelancing After Architectural Design School—Pros, Cons & Tips From An Expert
If you choose a career in architectural drafting, you may end up specializing in one particular area, such as high-end residential design, commercial developments, or municipal structures (hospitals, schools, etc.)
Or, you could work for a firm that develops projects in more than one area, and diversify your experience and skillset. Architectural technicians are employed by construction companies and engineering, architecture and design firms.
What Will You Learn in Architectural Technician Training?
Since architectural drafting is primarily about developing schematics, drawings, blueprints, and other kinds of design plans, training programs focus strongly on computer software and technical skills.
If you pursue architectural technician training, you can expect your coursework to cover:
project management software
AutoCAD 2D
AutoCAD 3D
Revit—Building Information Modelling
SketchUp
design principles
sketching and drawing
Ontario Building Code
how to put together permit applications
You will be challenged to develop both creative and technical skills with this program—thinking outside the box, while adhering to a strict set of design rules and specifications. Students need strong problem-solving skills to excel in this training and career path, as well as a genuine love for art and design.
If you'd like to learn more about training, or whether you're suited to this career path, don't miss this interview with architectural drafting instructor, Jacob Allderdice:
Pursuing Architectural Design Training in Toronto? Herzing Instructor, Jacob Allderdice has Advice for New Students
Or, if you'd like to know more about Herzing's Architectural Design Diploma, just fill out the Request Information form at the top right of this page. Get fast, free information about admissions, careers, the diploma program, and more.
You can also chat live with an advisor right now, and get your questions answered. We're here to help!