Updated December 2022
What's the first thing that comes to mind when you think of interior design? Room layouts, paint colours, furniture options, the latest design trends—like Bohemian or Mid-Century Modern?
Chances are, you're thinking of residential interior design. The structures we use for living...the spaces we call home. But the truth is, the world of interior design goes way beyond the home. Designers are employed by all kinds of businesses to create spaces that are both beautiful and practical; cutting-edge and functional.
Do you have a natural talent for organizing rooms, choosing furniture, and really bringing a design scheme together with finishing touches? You can build on those abilities with interior design training and open up a wide range of job options.
Take a look at five different design careers you can pursue with a diploma in interior design.
1. Specializing in industrial design
Drawn to big spaces? Love the idea of working on a huge scale? That's what industrial design is all about. Many architectural firms specialize in designing factories, manufacturing plants, storage facilities, and other industrial structures.
The goal is often to create something different—something beyond what most people would expect from an industrial space. There are designers doing truly exciting, ground-breaking work in this area.
Take a look at this award-winning example from a design firm called Crossboundaries. Believe it or not, this structure is a lingerie factory located in Beijing.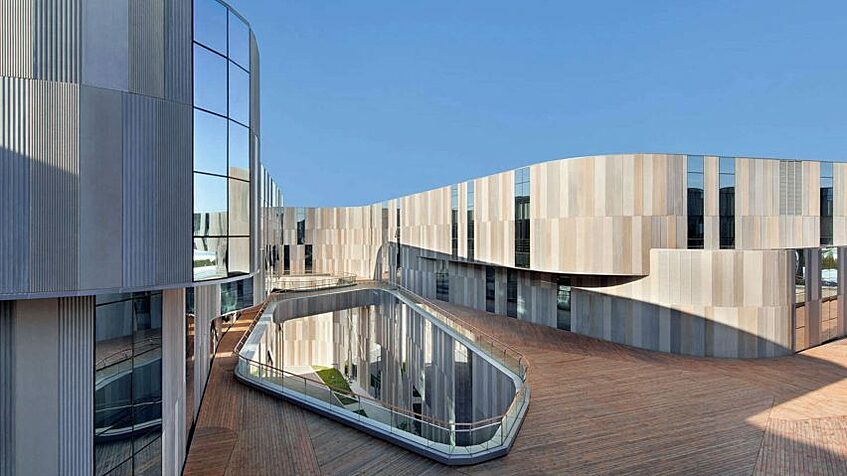 Industrial designers are creating factory and warehouse settings that are actually beautiful to look at and work in (source: dezeen.com)
As an industrial designer, you would be focusing on creating interiors that meet employee and business needs, but are also comfortable and inviting. Your clients would outline their goals, and you would plan the space, and select the materials, based on those objectives.
You might be asked to integrate as many eco-friendly products as possible. Or create spaces where employees can relax and socialize when taking breaks. Your client might want to improve the flow of communication between different sections of the building, or "re-brand" their company with a more modern and up-to-date look.
There are huge opportunities for creativity here, as design firms push the boundaries of what an industrial space can look like. Definitely lots of room to explore and get experimental in this area of interior design.
Related: What's it Like to Work in Industrial Design?
2. Designing for the hospitality business
Like the idea of designing beautiful spaces where people gather for entertainment, luxury experiences, adventure, and relaxation? You could become an interior designer within the hospitality sector. That means working with hotels, restaurants, airlines, spas, bars, and even cruise ships.
The focus is on providing a unique experience—helping the brand stand out while ensuring clients are comfortable and the space functions well for daily business needs.
There are opportunities to work with all kinds of design styles and materials, from cutting-edge contemporary to traditional.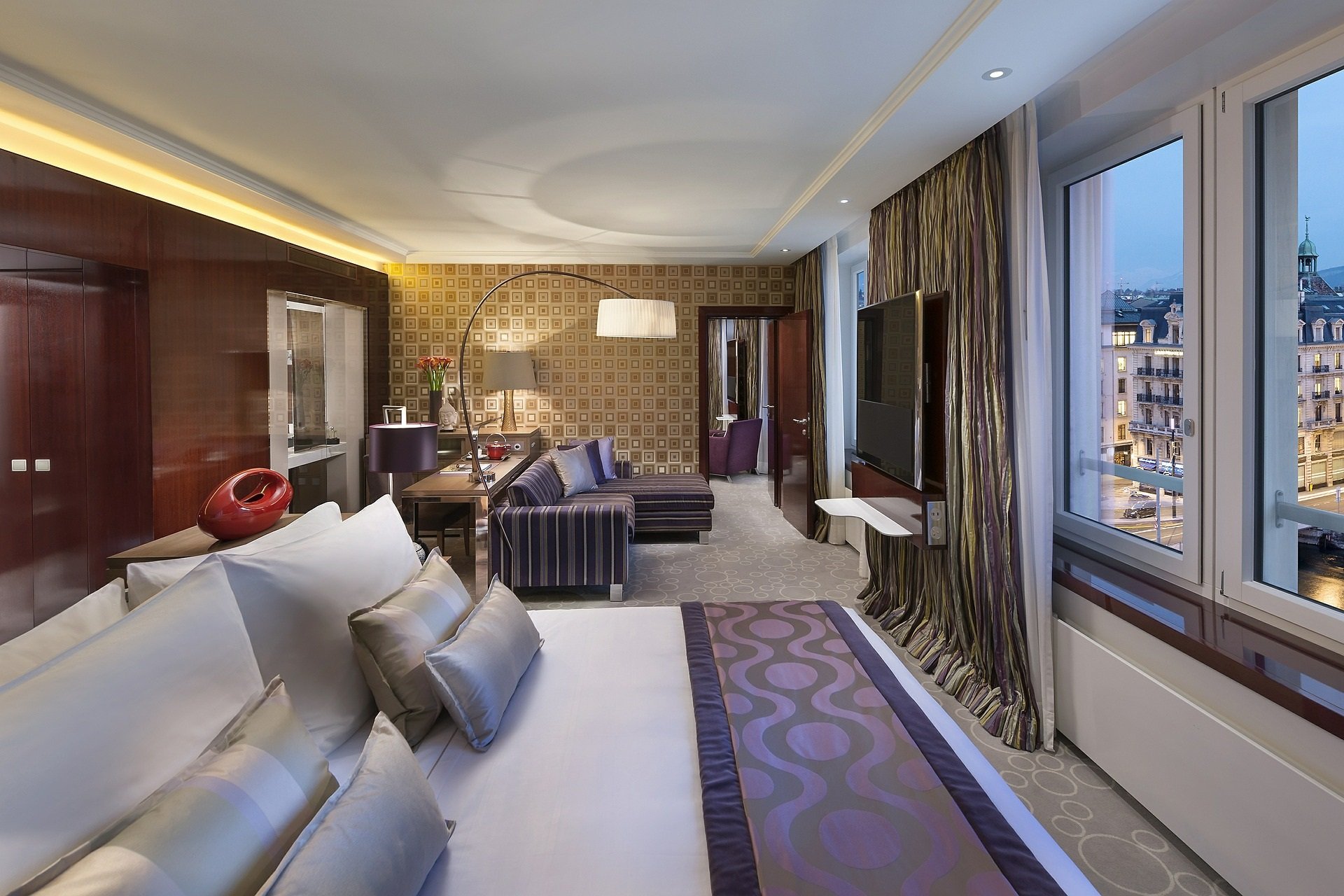 Interior designers for the hospitality sector create spaces with big impact. They make a lasting impression and deliver a specific kind of experience.
Hospitality designers tend to work with big budgets, complex spaces, and specific branding guidelines. They have to think about maximizing the space for financial gain while offering unique and on-trend design solutions. It can be a tricky but incredibly fun challenge to take on.
Plus, the final result is on display for the whole world to see—which is rewarding and exciting for the designer.
3. Working as a retail space planner
Retail space planning is part of the commercial design sector. In this specialization, interior designers help businesses develop floor plans, decoration, and product displays that attract more customers and generate more sales.
A good example would be a clothing store. The way the store is designed—the colours, materials, lighting, walk-through, and display areas—will have a huge impact on sales. It needs to be inviting, well-lit, easy to navigate, on-trend, and appealing to the target audience.
Businesses hire retail space planners to perfect all these elements, so they can compete better with rival retailers.
Retail space planning and design has a huge impact on branding, customer satisfaction, and sales
Think about your favourite stores. Interior design plays a huge role in why you love shopping there. Everything has been carefully arranged to attract your interest, make you feel at home, and ensure you can find products with ease.
If you choose this field after interior design training, you'll be delving into purchasing behaviors, buyer psychology, specific retail design trends, and store layout strategies. You could work with a wide range of clients, from small boutique owners to huge department stores.
Related: Interior Design Careers: Working as a Retail Space Planner
4. Designing home interiors
And of course, we have residential interior design. This is a top career option for new grads. From giant estates to compact condos—this area of design has a lot of variety and areas in which to specialize.
In fact, some designers specialize in a particular room of the house, like the kitchen or bathroom. Others focus on sustainable interiors and the latest trends in eco-friendly design.
You'll find that many interior design firms stick to a particular design style—minimalist, contemporary, eclectic, traditional, etc.—and all of their work tends to reflect that style. You can seek out a firm that shares your design aesthetic, and really build your skills and experience delivering that experience to clients.
With home design, your focus will be on creating spaces that are easy to live in, reflect your clients' personality, and incorporate some of the latest design trends, materials, and techniques. It's always a balancing act between function and fashion.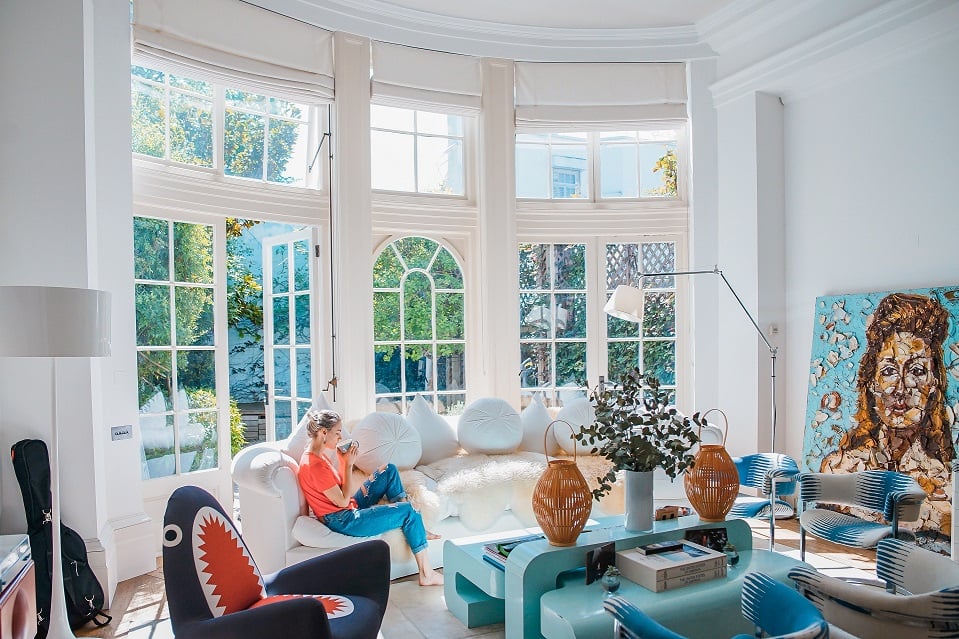 Residential designers create beautiful interiors that function well as living spaces while reflecting the unique character of their owners
You'll play a key role in selecting every single aspect, right down to the tiniest details: window treatments, lighting, technology needs, trim work, appliances, colour scheme, furnishings, finishes, and much more.
Staying within budget is often a challenge, and you'll need to be really good at listening to your clients' needs, negotiating changes, and dealing with emotions.
But in the end, you'll create something that is truly meaningful for your clients—a space they will enjoy every single day, that in many ways feels like an extension of themselves.
Residential design can be an intensely personal, very rewarding career path for talented interior designers.
Related: 8 Ways to Know You're Destined for a Career in Interior Design
5. Working as a freelance interior designer
It's also important to know that you can work as a freelance interior designer, in any of the areas we talked about here. Architectural and design firms often employ designers on a part-time or contract basis to work on projects—or you could get hired by clients directly.
After gaining several years of experience, you could also start your own interior design business, specializing in the kinds of projects you're really passionate about.
There are so many options to choose from in the field of interior design! Find the path you're passionate about, and start working toward that goal.
Get started by exploring quality interior design training near you. Find out what's involved in earning your diploma, and confirm that you're a good fit for this career path.
Chat live with an admissions advisor to get your questions answered. Or click below to explore the Interior Design program in more detail. We're here to help!