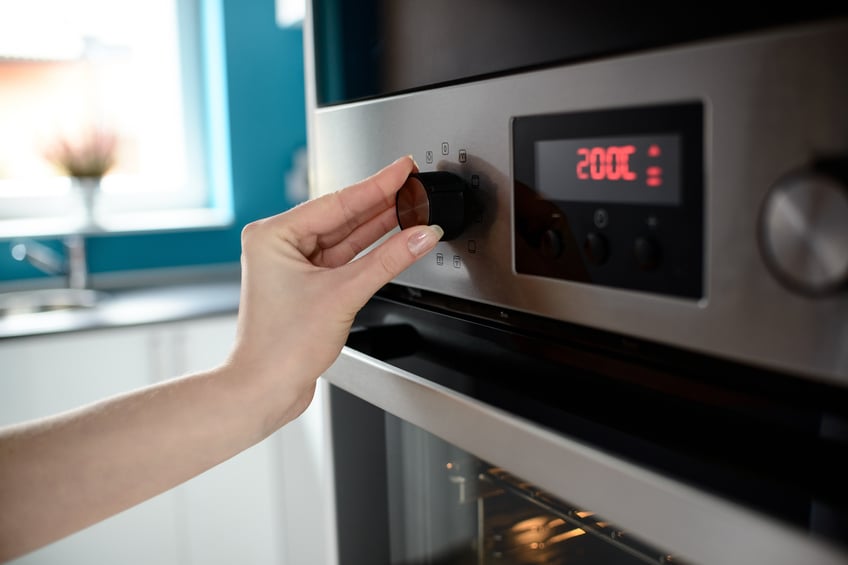 When a customer experiences an issue with their oven, it can be the difference between baked penne or a TV dinner. When this happens it is the job of the gas technician to get the oven working again, whether that oven is electric or gas. Both of these types of ovens each have their own mechanisms that keep them hot and cooking, and if you are looking to pursue a gas technician career, it is important to understand how both of these types of ovens work in order to be able to fix them.
Read on to discover the two main differences of fixing gas and electric ovens.
Pros in Gas Technician Careers Know Cleaning Can Help a Gas Stove
It's often the case that when a gas stove isn't functioning properly a one-minute cleaning can fix the problem. Gas stoves have igniters for each burner and if these igniters are clogged or blocked the client will not be able to use their stove. Test the igniter to see if it is sparking, as sometimes food can make its way into this area and disrupt the igniter. If not, try lightly scrubbing the igniter with a toothbrush in order to ensure that it can function properly.
If during your gas technician career the gas stove you're working on is a bit older, chances are the stove is run with pilot lights. Pilot lights are the small flames near the burner that ignite the gas, and these need to be checked and cleaned as well in a similar fashion to ensure they aren't blocked. Regarding the actual oven, similar mechanics are used to get things hot, so check the ignition mechanism there too if the oven isn't working. When working with electric stoves, cleaning won't necessarily fix a mechanical problem, but stove tops and electric burners can always use a good clean for optimum performance, as can the inside of electric ovens around the heating coils.
Students in Gas Technician Training Know that Gas and Electric Ovens Have Different Fuses
Sometimes it can be the little things that stop things from working, and often in ovens—both gas and electric—it can be something as small and simple as a fuse. Usually the first indicator of a blown fuse is that the oven won't heat at all. In a gas oven, a gas release interface heats things up, whereas in an electric oven, heat comes from a heating coil.
The fuses in these two types of ovens are also different, as a gas stove does not require the same amount of electricity that an electric stove does. In electric stoves the thermal fuse is located in the back of the oven. Unscrew the panel at the back of the oven to access the fuse there. In a gas technician course you'll be reminded to make sure the client's oven is unplugged prior to beginning any work on it.
Gas ovens usually ignite based on three systems; pilot ignition, spark ignition, and glow bar ignition. In the latter of these systems, a glow bar heats to incredibly hot temperatures and when the gas is released into the system, usually under the oven, it's ignited and begins to heat the oven. Although most gas ovens don't require a lot of electricity, the fuse for a glow bar can blow occasionally. You can check this by lifting up the bottom of the oven and looking to see if the glow bar is hot or not. If not, your client's gas stove may have blown a fuse and it is time for a replacement. The fuse used in a gas oven should be a 5 volt appliance fuse. The exact location of the fuse will vary depending on the make and model of the oven.
Want to get into comprehensive gas technician training?
Contact an advisor today to find out more.