Museum of Tomorrow, a leading example of sustainable architecture in Rio de Janeiro
Updated January 2023
Sustainable architecture is about building in a way that reduces harmful impact on the environment. Every aspect of the design and construction process reflects this goal.
From using renewable energy sources and materials to respecting the local ecosystem: sustainable architecture is always seeking to minimize its ecological footprint.
Considering a career in this field?
You will be part of a powerful movement to design communities that exist in harmony with nature.
Some of the key components of sustainable architecture include:
The use of sustainable energy through solar panels, wind turbines, etc.
The use of sustainable building materials such as organic compounds or recycled materials
Environmentally friendly methods of waste management
Sustainable architecture is being used all over the world. Some green building practices are becoming mandatory and enforced by regulations.
Let's take a look at four inspiring examples from around the world that demonstrate an eco-friendly way to build.
sustainable architecture example #1: The "Bird's Nest"
The National Olympic Stadium, aka the "Bird's Nest" in Beijing, was designed by Swiss architects Herzog & de Meuron for the 2008 Olympics.
The stadium incorporates several sustainable architecture practices, including solar power and rainwater collection.
The facilities inside the stadium are all built as self-contained units, which allow the exterior façade to remain mostly open, resembling a bird's nest. The exterior façade allows for natural ventilation of the stadium, which is the most important aspect of its sustainable design.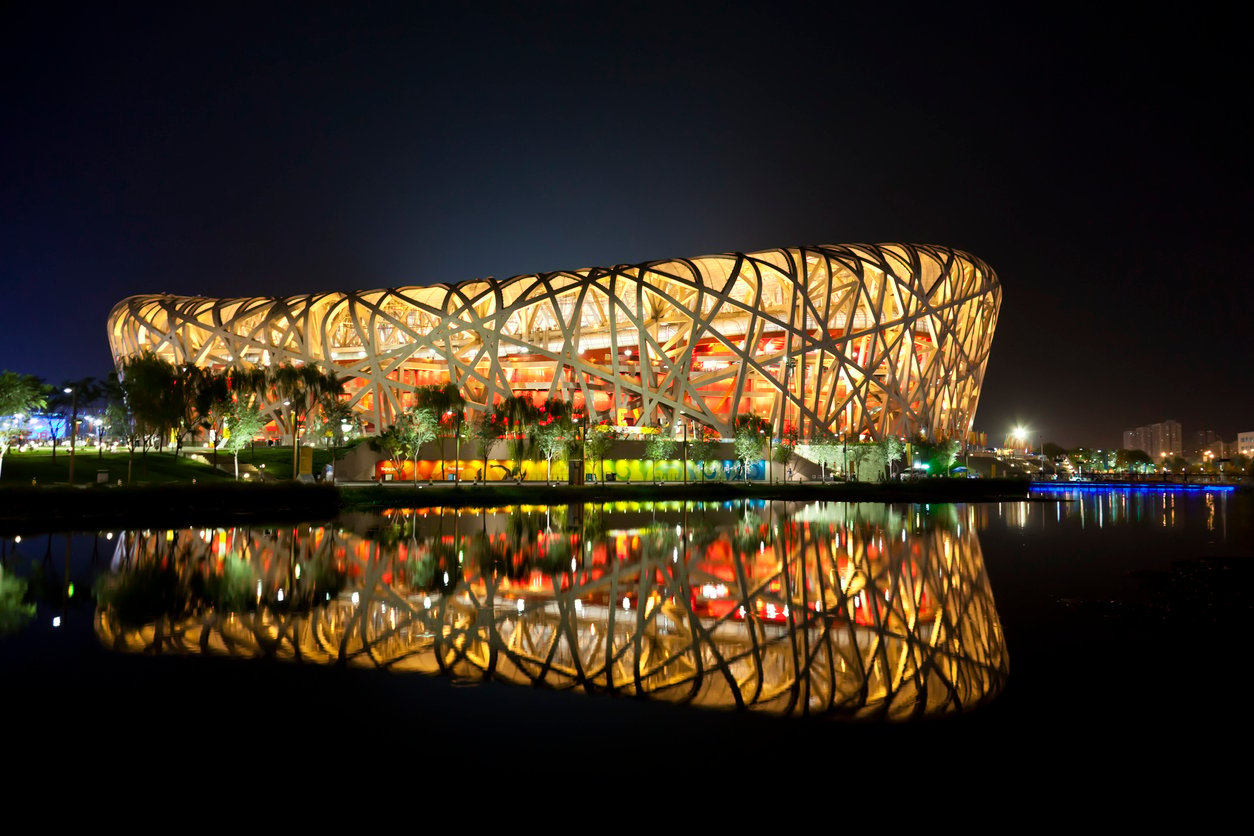 The "Bird's Nest" National Stadium in Beijing
sustainable architecture example #2: The Centre for Sustainable Development
The Centre for Sustainable Development is located in Montreal, Canada. It was built to serve as a model for environmentally conscious construction.
Considered by many to be the greenest building in Canada, it's a must-see for anyone interested in eco-building technologies.
The centre offers free guided or self-guided tours and includes:
A five-storey living wall that acts as a natural air filter
Countertops that are made from recycled glass
Geothermal heating and cooling systems
Raised floor heating
It even features artwork on display made from 100 per cent organic materials!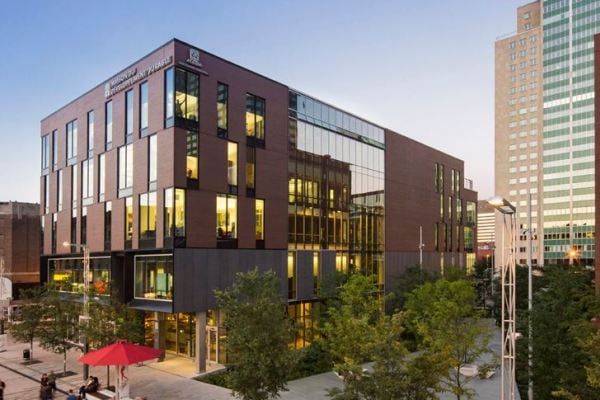 The Centre for Sustainable Development in Montreal
Sustainable architecture example #3: K2 apartments
The award-winning K2 apartment complex is Australia's most sustainable public housing development.
Built in 2007, this apartment complex has an estimated lifespan of 200 years and uses only renewable energy.
This structure incorporates the following eco-friendly features:
Rainwater collection/harvesting
Recycled timber
Re-use of greywater
Solar water heating
Photovoltaic panels (converts solar energy directly into electricity)
The Victorian State Government's Office of Housing reports the K2 apartments use 46 per cent less gas, 55 per cent less electricity, and 53 per cent less water than conventional apartments.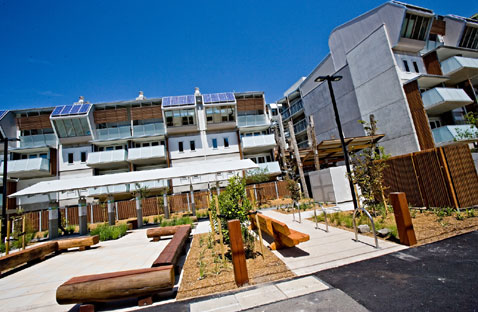 The K2 apartment complex in Victoria, Australia
Sustainable architecture example #4: Bank of America Tower
The Bank of America tower in New York City is considered one of the most energy-efficient and ecologically friendly skyscrapers in the world.
The building has its own power generation plant that produces 4.6 megawatts of clean energy. On top of that, it uses:
CO2 monitors
Waterless urinals and low-flow toilets in its bathrooms
Energy-efficient LED lighting
The tower received a platinum LEED rating (Leadership in Energy and Environmental Design), and boasts modern, column-free office spaces that have attracted tenants from all over the city!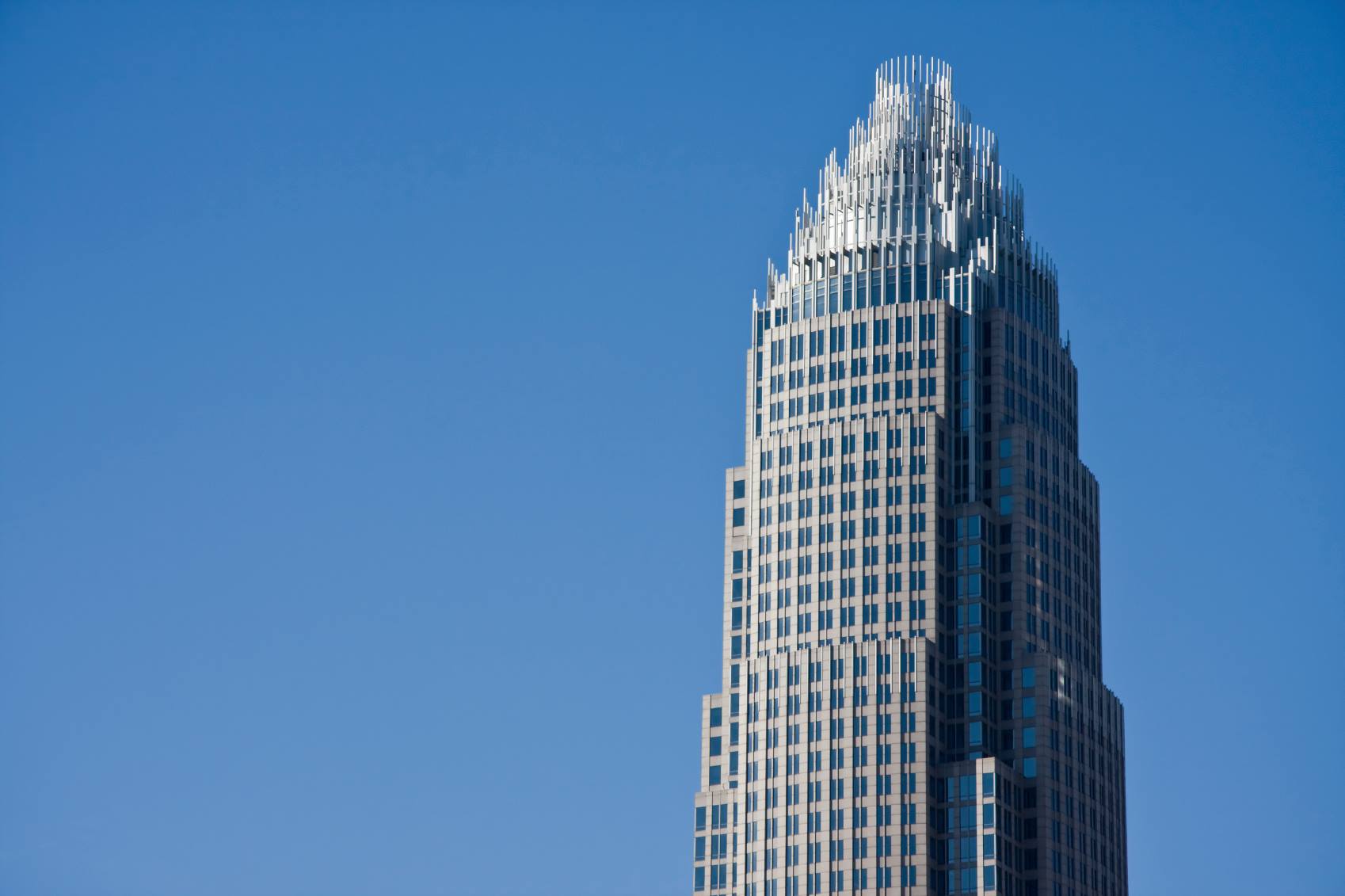 Platinum LEED-certified Bank of America Tower in New York City
Want to work in Sustainable Building Design?
Herzing College Montreal offers a two-year sustainable architecture program. We deliver hands-on training in AutoCAD, building codes, technical drawings, and sustainable architecture technologies.
Our graduates are qualified to work as architectural drafters, building assessors, appraisers, and architectural technicians.
Interested in learning more about training and careers in sustainable architecture?
Your next step is to speak with admissions. An admissions advisor will guide you through the program, costs, financial aid, how to apply, and more.
Chat live with an advisor now. Or click below to explore the program in more detail. We're here to help!