Updated July 2023
This is an excellent time to start a career in IT and tech. These industries are on the rise in Canada, with steady employment growth across the country. Whether you're starting from scratch or skilling up with new certifications, there are many training options (and career paths) to choose from.
Are you thinking of becoming a network technician or network administrator? This path offers a good foundation in computer hardware and software, network security and optimization, installation, and maintenance.
But what is involved in starting a network technician career? What should you know about training, certifications, and getting your foot in the door?
Walk through these first five steps to make sure you understand the field—and confirm this tech career is right for you.
Step #1: Understand what a Network Technician Actually Does
It sounds obvious, but you'd be surprised how many new students don't really understand what a network technician actually does.
It's true that the job description can change depending on the company and what your employer needs, but the main responsibilities are fairly consistent across the board. Here's what a network technician does:
Install, operate, and repair local and wide area networks (LANs and WANs)

Set up computer workstations for users

Troubleshoot hardware, software, and server problems

Monitor network performance and security

Make improvements to optimize the network

Provide technical support to network users

Install and update software

Perform data backups
Network technicians help organizations run smoothly by monitoring and repairing the systems they rely on most—their computer networks. Technicians are trained to handle problems ranging from an unresponsive printer to a network power outage.
At any company big enough to need a network, technicians are the glue that holds it all together!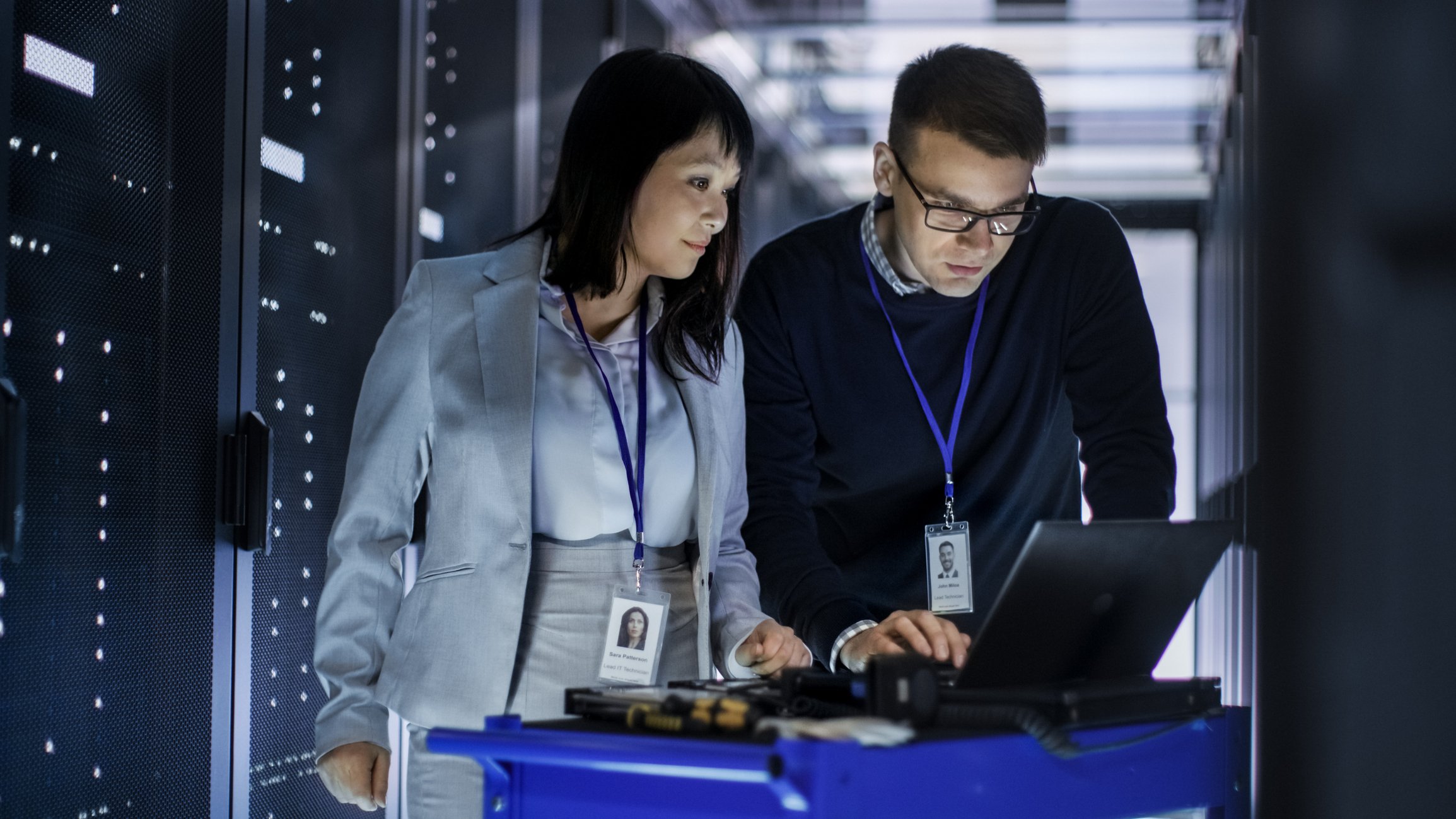 Step #2: Look at Network Technician Programs Near You
So what's involved in network technician training? What skills will you be learning in class? Most importantly, do these topics match your interests and natural talents?
The best way to find out is to research network technician programs near you—and take a good look at a course list.
A detailed course list will break down all the theory and hands-on skills you'll need to learn. You probably won't be familiar with all the concepts and terminology, but you'll get a good picture of what the program is all about.
You'll get a preview of what you'll be working on for 12 to 24 months (most programs take between one and two years to complete). Make sure these concepts spark your interest before you dive into training!
Step #3: Find out Which Computer Networking Certifications You'll Need to Get Hired
Any successful network technician will tell you, it's nice to have a diploma...but it's the certifications that will get you hired.
That's why any good computer networking program is based on certification requirements and prepares students to challenge key industry exams, such as those from CompTIA and Cisco.
Your training will give you hands-on experience solving server, hardware, and software problems related to these certification exams. And your instructor will give you support and guidance on how best to prepare for the tests.
Otherwise, you'd be left to prepare on your own...which is possible, of course, but much more difficult. A good program helps you understand the theory, put it into practice, and nail the exams.
Earning those networking certifications can give you a real advantage when competing for top jobs. They are respected around the world and prove you have the knowledge and skills to get the job done.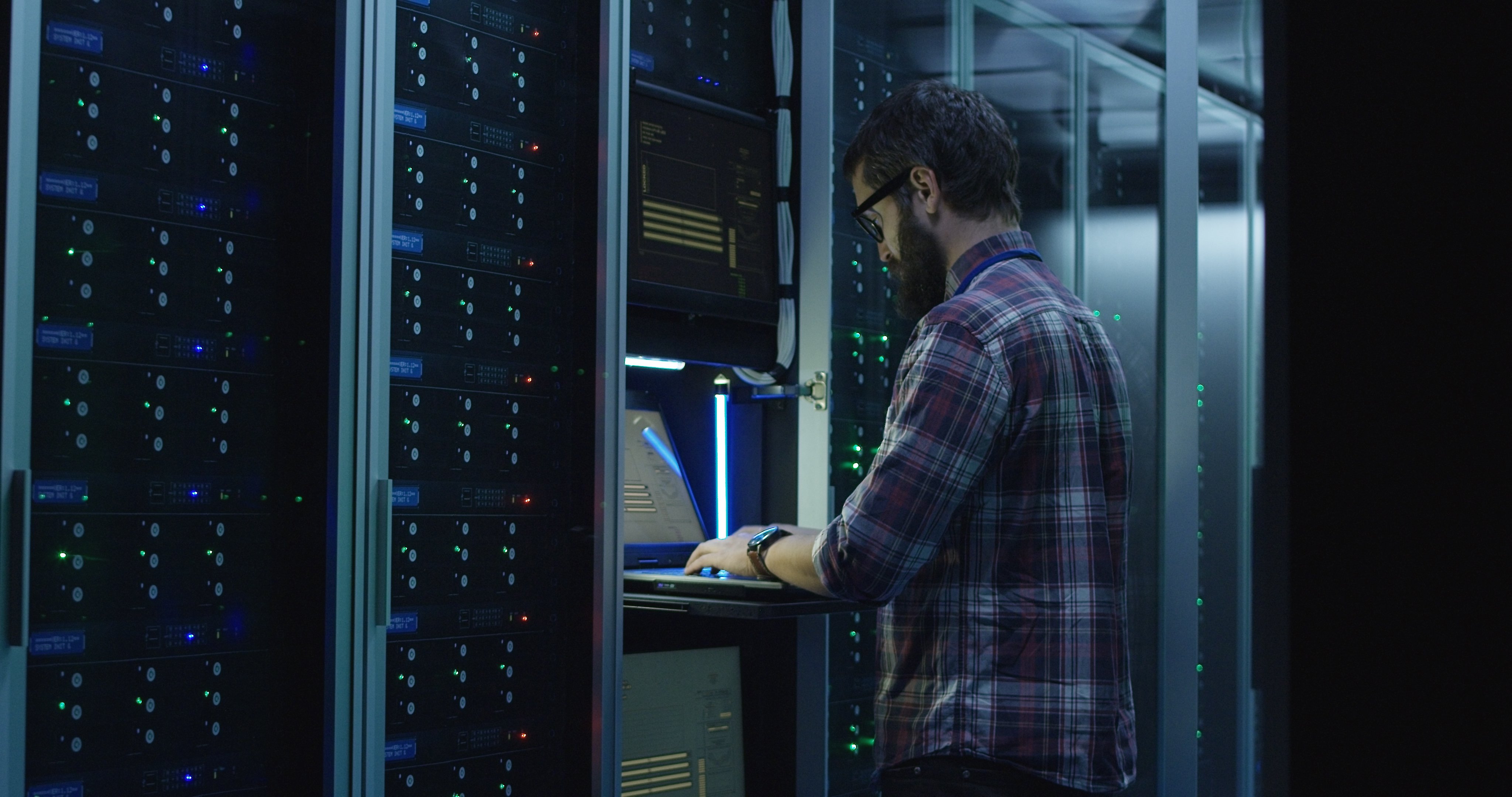 Step #4: research Your Career Options as a Network Technician
Network technicians get hired by all kinds of companies and organizations. They work wherever ongoing computer technical support is needed—including government, businesses, schools, hospitals, tech services companies, and many other organizations in both the private and public sectors.
Straight out of college, you may start as a helpdesk analyst, helping a company's clients and users handle routine hardware and software issues. Or you could get hired as a technical support specialist or junior network administrator, working on a team or under a more experienced IT manager.
As you gain experience, there are many areas in which to specialize, if you're willing to keep learning and earn advanced certifications. Options include:
Cybersecurity

Cloud networking

Wireless networking/mobility specialist

Project management

Networking consultant/analyst
Keep in mind, different types of organizations have specialized networking needs, like hospitals versus corporations versus government agencies. You can build experience and special skills in one of these industries and advance your career within that sector.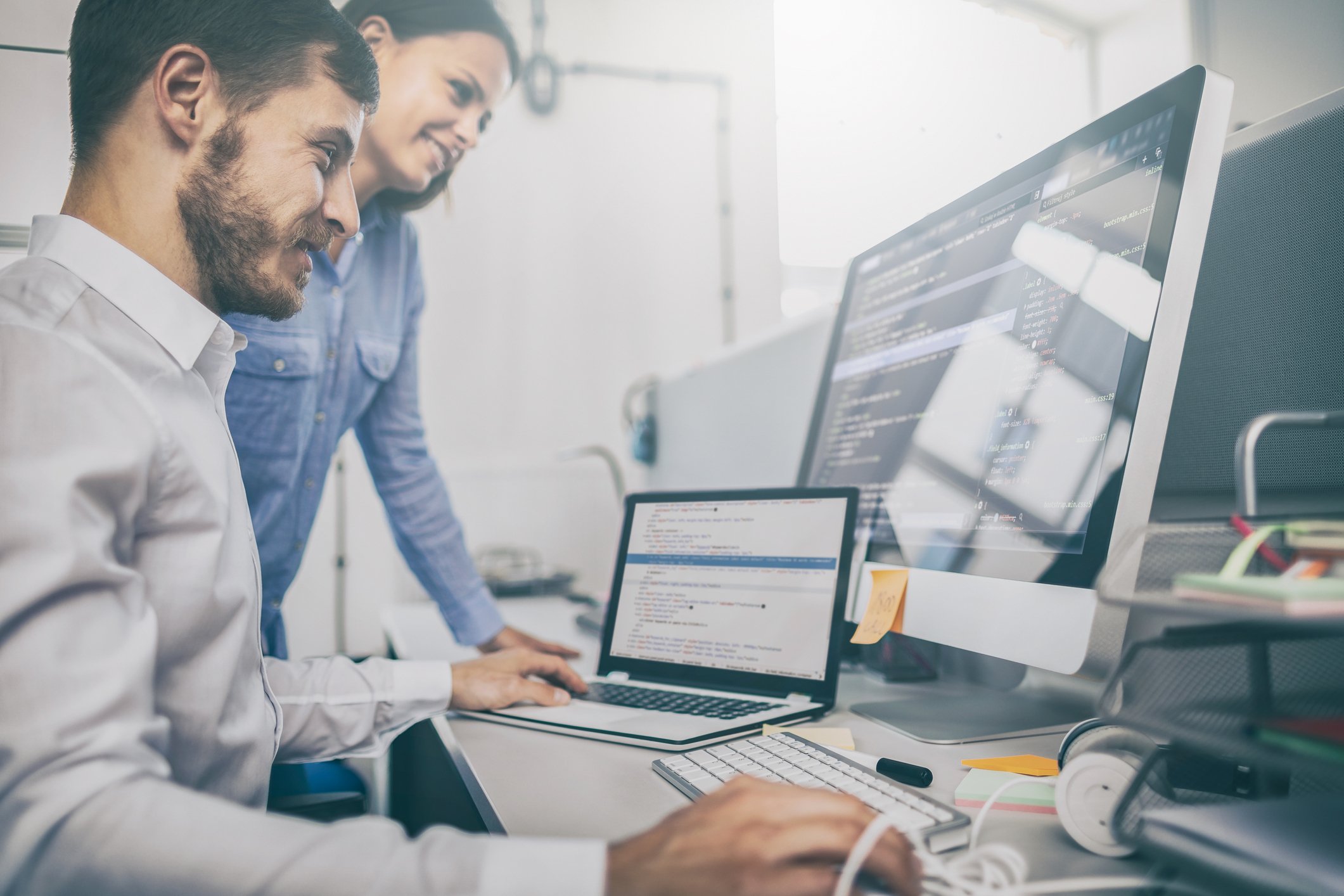 Step #5: Talk to a real network technician
If you really want to know what life is like as a network technician, nothing beats talking to someone with experience in the field. Check out your LinkedIn connections. Ask friends and family if they know anyone who works in networking.
You can talk about pros and cons, how they got started, which certifications they have, and what kinds of tasks they handle at work. This is the best way to get an inside look at the career.
Don't know any network technicians? No problem.
A college admissions advisor can also help you understand training, careers, pros and cons, and whether you're really a good fit for this career. If you've narrowed it down to one or two networking colleges, book appointments with admissions to check out the campus and get a personal advising appointment.
Your meeting with admissions should clear up any questions you have, and help you choose a computer networking school that truly fits your needs.
Ready to get started?
Learn more about Herzing's computer networking technology program and book your meeting with admissions today. Training is available in Toronto as well as online.
Click below to browse the program for yourself and chat live with an advisor. We're here to help!