Image courtesy of Zaneen, where Ikenna works as a lighting designer/tester
Would you ever guess that a building design graduate could end up specializing in high-end lighting design and quality testing?
Meet Ikenna Okpara. Ikenna is a perfect example of how diverse the field of design truly is—and the many (unexpected) things you can do with a building design diploma.
Ikenna graduated from Herzing's Building Design Technician program back in November 2018. But his previous training and experience was mostly in electronics.
What brought him to our design classroom? What kind of career has he built for himself since graduating last year?
We checked in with Ikenna to find out what he's up to and how he'd evaluate Herzing's training now that he's out in the "real world." Here's what we found out.
Q: Ikenna, can you tell us a bit about your background?
Ikenna: I'm originally from Nigeria. I have an electrical background here in Toronto, but because of my passion for drawing when I was younger, I decided to pursue building design training.
I've always been passionate about design, fine arts, and engineering drawing. Back in high school, I won awards for fine art and technical drawing. This has always been an important part of my life.
Q: There are many building design programs out there...so why did you choose Herzing?
Ikenna: I did a lot of research, and found that Herzing's curriculum was tailor-made to current employer requirements for architectural drafting designers. Herzing teaches the real skills you need to get hired.
Q: What was your learning experience like? What did you like best about the program, and what was most challenging?
Ikenna: My favourite aspect of the program was being allowed to express my own creativity in class. The instructor really encouraged us to explore and share unique ideas.
And for me, the most challenging part was working within time limits. Drawing with design software involves a lot of very detailed work and takes up a lot of time.
You have to look at how large the project is and manage your time wisely. But this is what prepares you for a real job. Most design companies focus a lot on producing these types of drawings, so you need those time management skills from day one.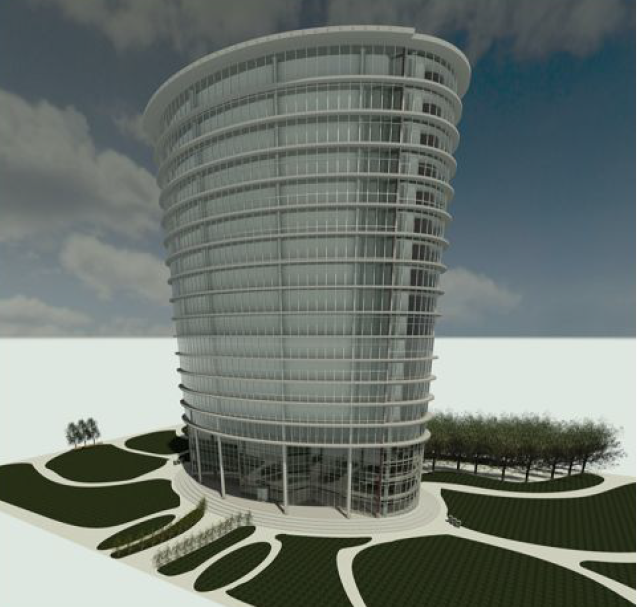 Example of a design project Ikenna completed for Herzing, using Revit building modelling software
Q: So where are you working now? What kinds of design projects do you focus on?
Ikenna: I work with Zaneen Lighting. Zaneen is an exclusive distributor of European designed and manufactured architectural, design, and exterior lighting products. I was hired as an Electrical Lighting Laboratory Rep.
I design and edit products with CAD software applications. My electrical background also allows me to test European lighting fixtures and applications for quality standards.
My experience in electronics plus my training in design and CAD software makes this an ideal position for me. It's the perfect combination of my skills.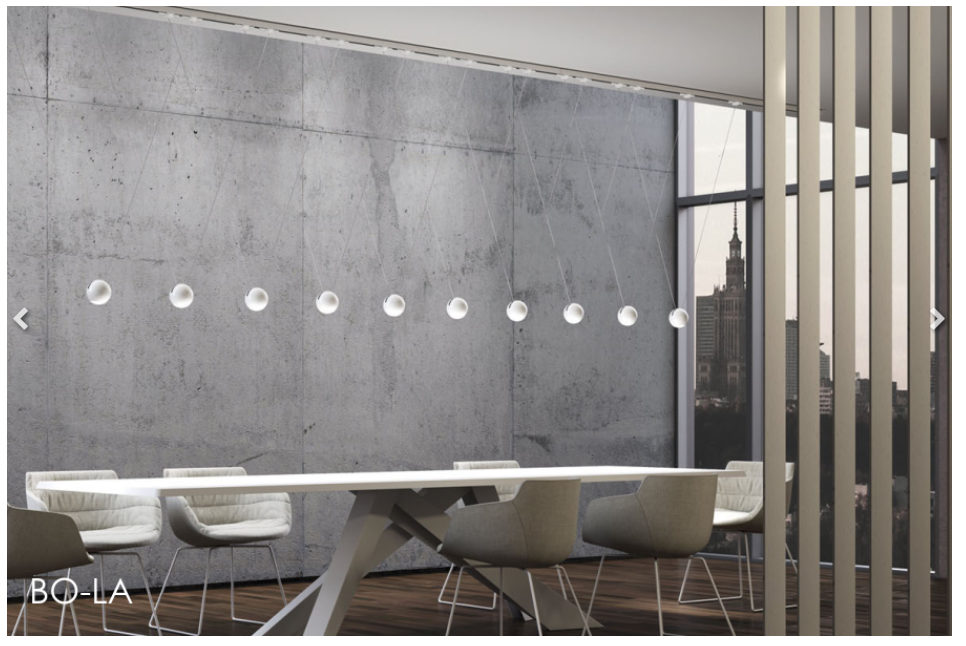 Example of a Zaneen product from the Design collection (courtesy of Zaneen.com)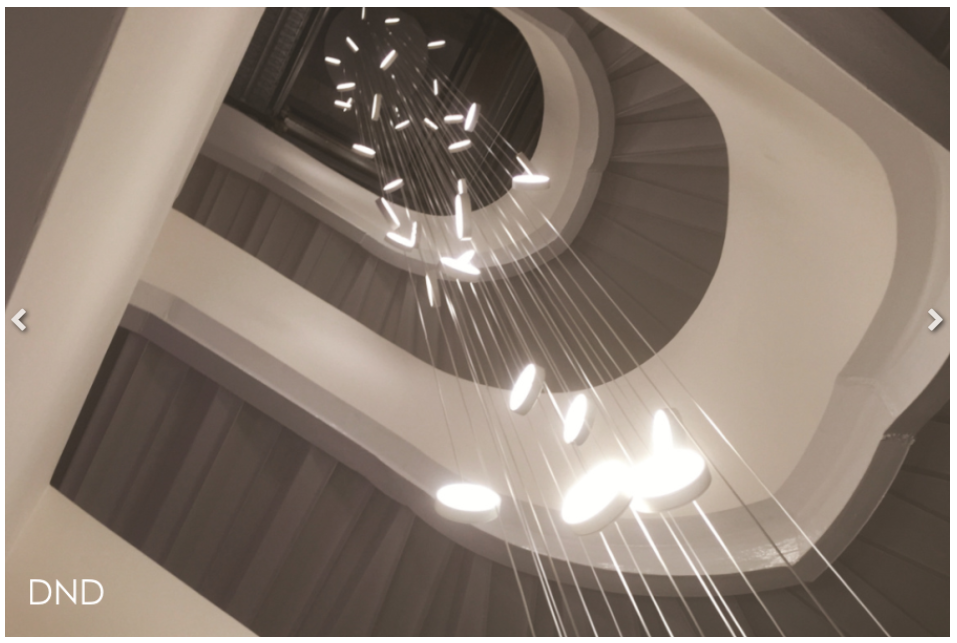 Example of a Zaneen product from the Design collection (courtesy of Zaneen.com)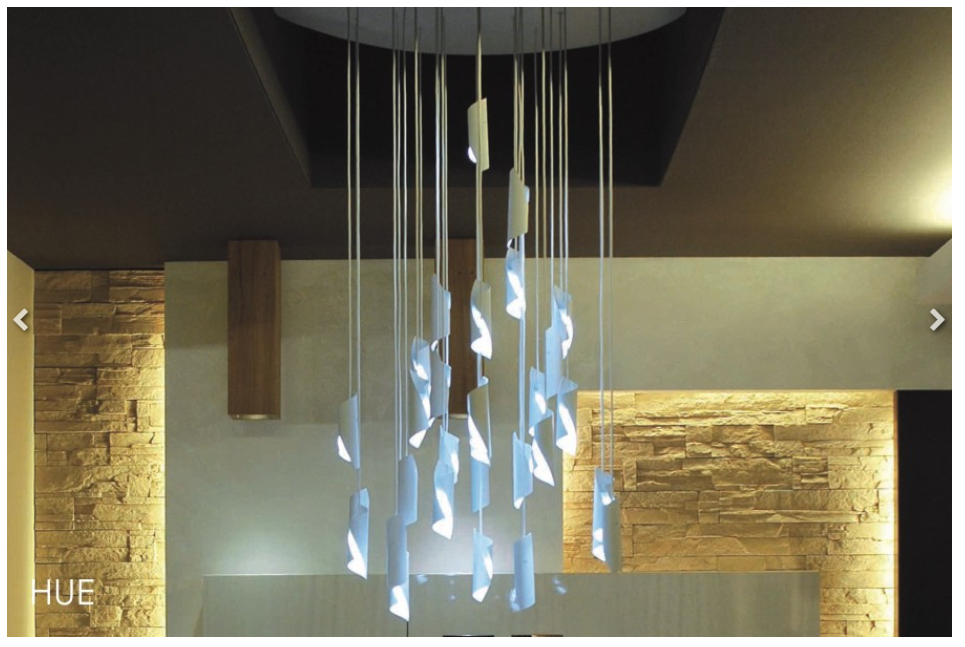 Example of a Zaneen product from the Design collection (courtesy of Zaneen.com)
Q: Now that you've gained some professional experience, what do you consider the most important skills to succeed in design?
Ikenna: A good sense of imagination is a powerful tool. In my opinion, the most important skill is the ability to appreciate the beauty of life...rainbows, trees, light, unique building designs. And the desire to make other people see the beauty in these simple things.
I'm inspired by designs like Frank Lloyd Wright's Fallingwater house. This is a great example of bringing out the beauty of nature with architecture.
Side note: Check out the video below to get a tour of this iconic building, and see why it's one of the most famous architectural designs in the world.
Q: Any advice for people considering a career in building design?
Ikenna: Know that AutoCAD is a very powerful tool! It's been around for years, but is still in high demand by employers. The flexibility of AutoCAD gives it many uses and applications for a wide range of design needs.
You'll also learn about tools like Microsoft Project for managing design work and tracking deadlines. Plus, I really can't emphasize enough how interesting Revit is! And there's room to learn about other tools too, such as SketchUp, if you have the drive to expand your skills.
Q: So what's next for you Ikenna? Where do you see yourself in five years?
I just want to be respected by my co-workers and people around me. If opportunities come for greater achievements, I'll grab as many as I can.
Thank you Ikenna for taking the time to talk with us! You've proven just how broad and exciting the field of design can be. We wish you every success as you continue to build your career.
learn more about becoming a Building design Technician
Check our Herzing's Building Design Technician program and connect with an admissions advisor. This is a great opportunity to ask questions like:
What are the admission requirements for this program?

How much does it cost, and what are my financial aid options?

When is the next start date?

What's the weekly class schedule?

Can I come tour the campus, or arrange a class visit?

What's the application process?
Click below to get started. We're here to help!