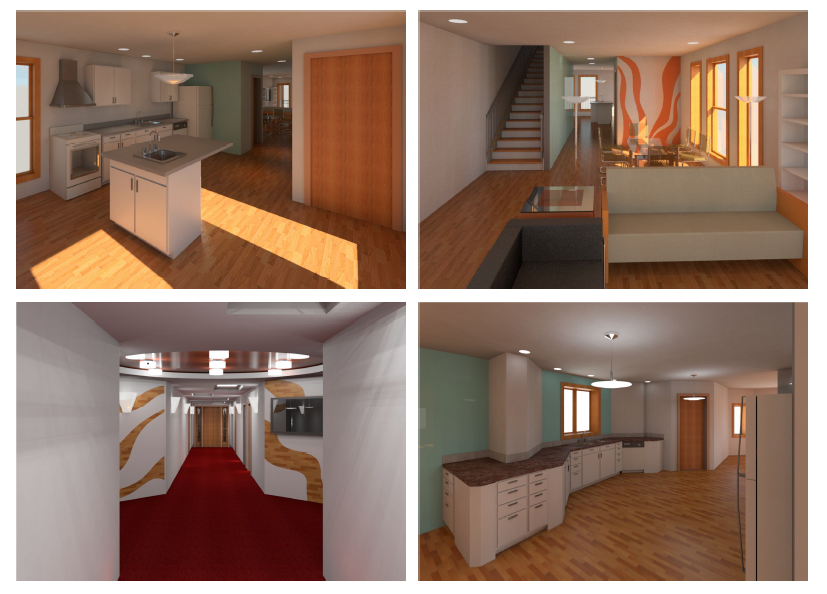 Examples of architectural renderings done by Albino Jr Geanga
Albino Jr Geanga immigrated to Canada several years ago, hoping to start a career in architectural design.
But, even though he already had an Architecture degree from the Philippines, he couldn't get hired without additional training in Canadian building codes and specifications.
Albino decided to take the Architectural Design diploma at Herzing College Toronto. He graduated last year, and has successfully re-launched his career here in Canada.
We interviewed Albino to learn more about his story, and find out what he thought of Herzing's Architectural Design program. He told us about the skills he learned, his experience in class, and the design jobs he got after graduation.
He also shared some great advice for new students who want to start careers in architectural design. Here's what we found out.
Q: Albino, can you tell us a bit about your background? What were you doing before you went back to school?
Albino: I am not originally from Toronto. I moved to Canada in 2013 from an Arab country, where I was working. But, Malaysia is where I was born and raised. I completed college in the Philippines, where I earned my B.S Architecture.
After I graduated, I was hired by a local company, and that's where my career in architecture began. After coming to Toronto, I found work in a printing company. Then, I decided to get back on track, and re-start my architectural design career here in Canada.
Q: What was your main goal in studying Architectural Design? What skills did you hope to learn?
Albino: I needed to understand the scope of architecture and the field of knowledge here in Canada. I have worked in Asian and Arab countries, where the practices and codes are similar...but there are different specifications to learn here.
I wanted to keep building on the knowledge I learned at college back home. I wanted to combine that knowledge and work experience with the new skills I learned at Herzing, to continue my architecture career in Toronto.
It's a whole new world for me here, where the learning never stops!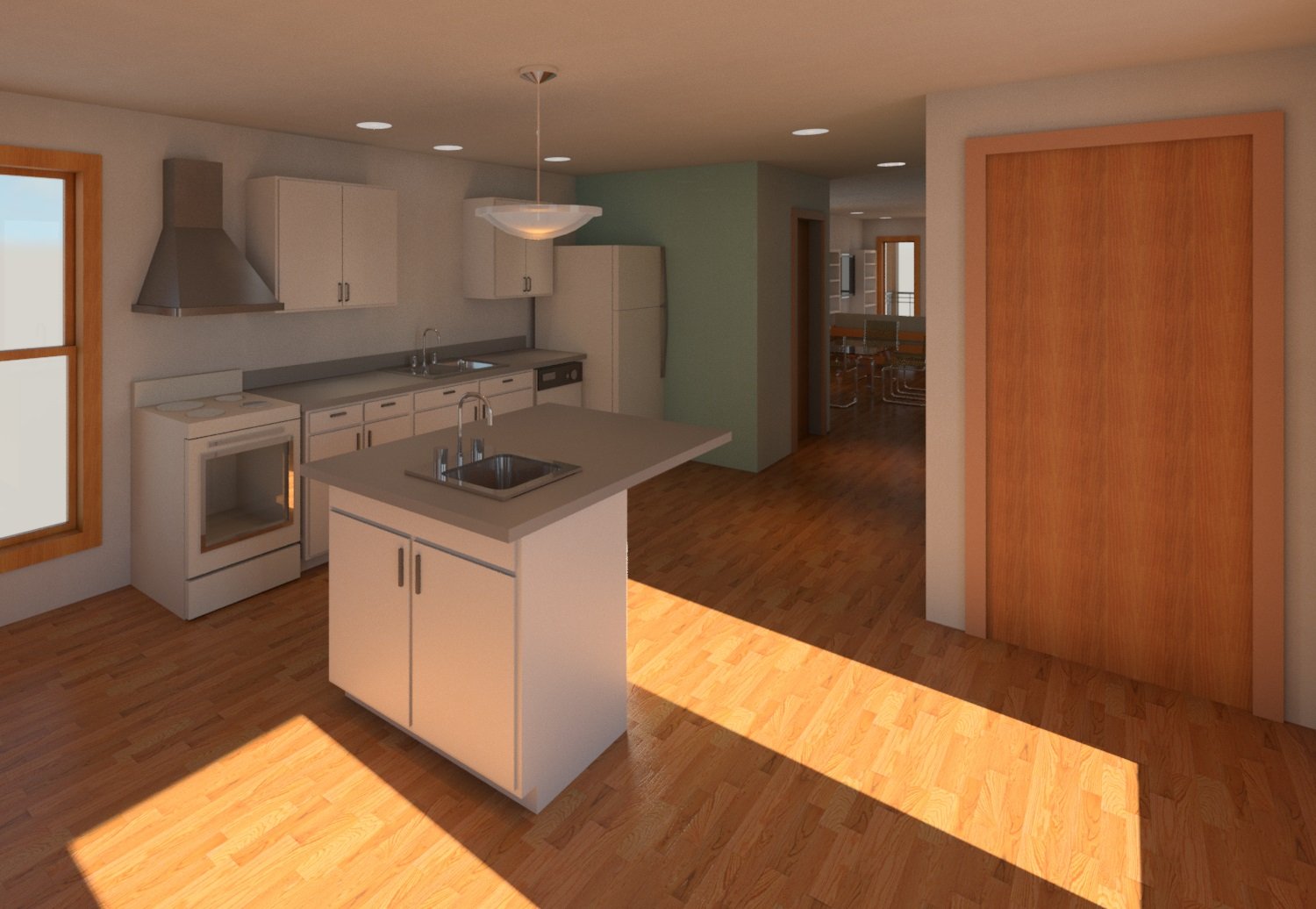 Example of an architectural rendering by Herzing graduate, Albino Jr Geanga
Q: There are many architectural design schools in Toronto...so why did you choose Herzing?
Albino: It's simple. I decided to choose Herzing College because of the timing of the program, and the convenient class schedule. The campus was in the right location for me, and the staff was very nice and welcoming.
Q: So, what did you like best about the Architectural design program, and what was the most challenging part of training?
Albino: The best thing was the program itself! I loved every part of it. The most challenging part was if I missed class. The training moves quickly, and if you miss something, you have to work hard to catch up. You learn a lot in just 12 months.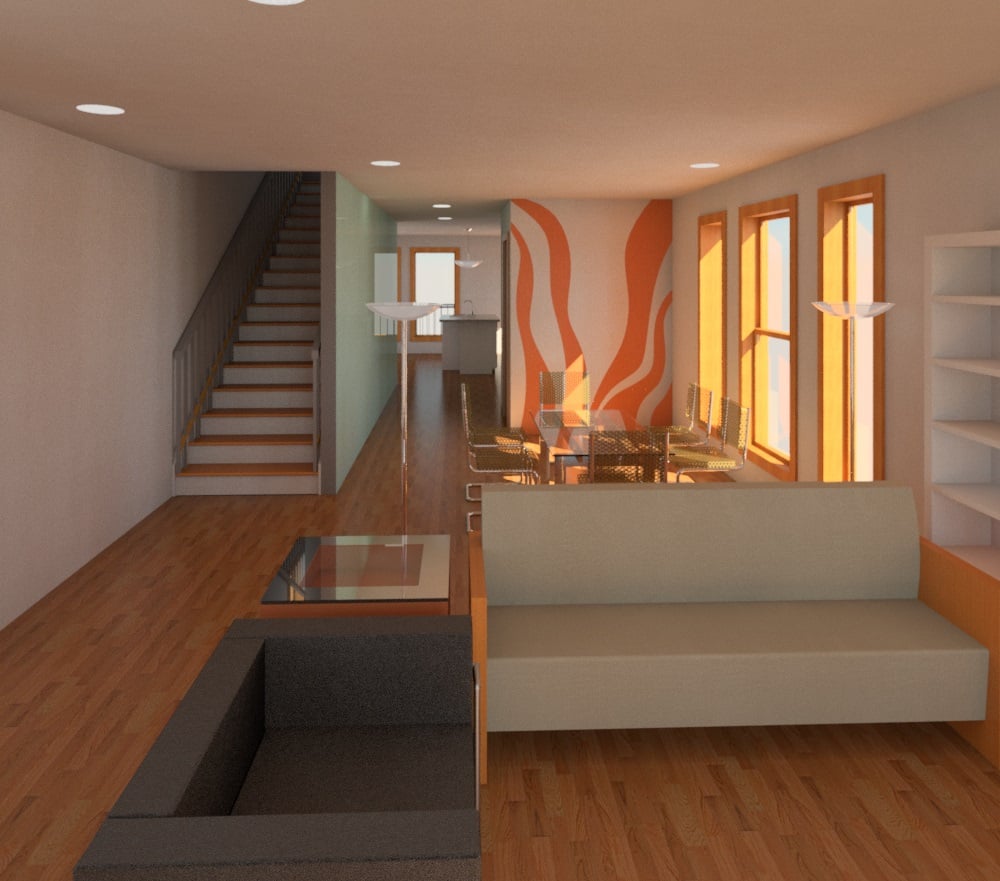 Design rendering by Albino Jr Geanga
Q: What did you think of your instructor and classmates? How was your group?
Albino: In my group , we had people from all different backgrounds. It's so nice to have a group like that, because you can see and learn from each individual—the different ways they approach architectural design.
Mr. Jacob Allderdice was my instructor. He definitely has the knowledge and professional experience to teach the architectural design class. He shares his knowledge with all the students and is very supportive.
He was always ready to help anyone who was having trouble in a particular topic or part of the program.
Q: What kind of design job do you have now? Can you describe the projects you're working on?
Albino: In my first job after Herzing, we were doing steel works. We designed architectural steel features and steel detailing.
But now, I just joined a new company, and my new job is in timber design and detailing. All of the projects are related to architectural design.
That's the advantage if you are in the field of architecture. There are so many specializations to choose from, depending on the discipline you are interested in.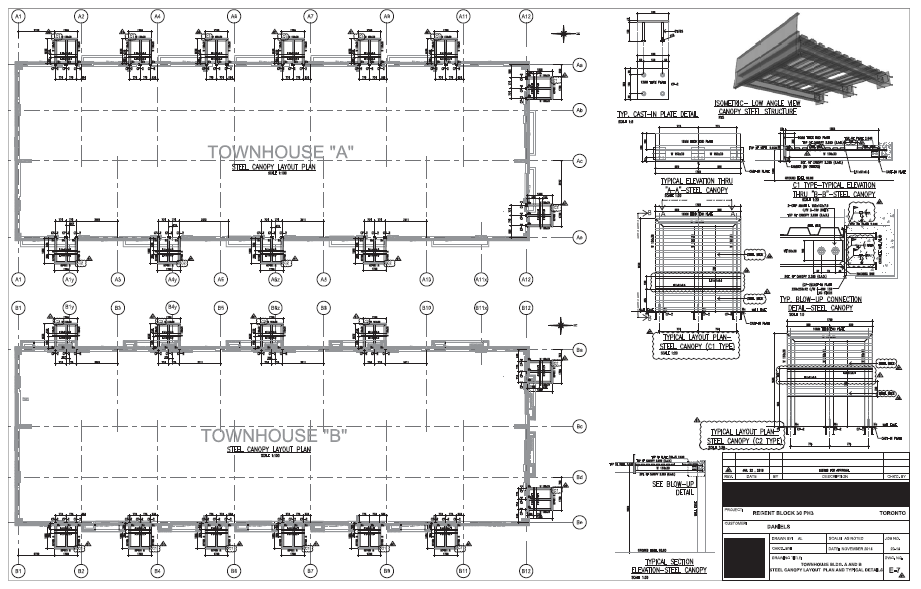 Architectural layouts and technical drawings, by Albino Jr Geanga
Q: How long did it take to find a design job after you graduated from Herzing?
Albino: Finding a job in architectural design doesn't take long, especially if you have the experience, knowledge, and education.
In my class, every one of us started at the bottom, and have been steadily going up and becoming successful. The one thing you have to remember is, "Patience is a Virtue".
Q: In your opinion, what are the most important skills to be successful in architectural design?
Albino: You really do need a lot of patience to do this work well. Also, you have to make sure you always get your work done on time. Everything must be very neat, accurate, and presentable....you will probably have to stay up late some nights to complete your work!
And never forget to be humble. We must learn from our mistakes. Every day in this job is a learning process.
Q: Any advice for new students who are just starting out in architectural design?
Albino: For new students, focus on the area of architectural design that you really enjoy. Once you find that passion, you can look ahead to finding stable, great employment in that area.
Remember that just because we age, that doesn't mean we stop learning. Architectural design is a vast field of knowledge, with a lot of opportunities.
If you already have some experience (education or employment from your home country), Herzing's program is the best way to upgrade and start your career in Canada. Good luck!!
Thank-you, Albino Jr for sharing your story with us. We're so proud of your success, and wish you a long and happy career!
The Architectural Design program is available at the Herzing College Toronto campus. This diploma is 12 months, and includes a guaranteed 8-week internship at a local design company.
Students learn the Ontario Building Code, AutoCAD 2D and 3D, blueprints, computer graphics, the principles of architectural design, and the technical skills needed to get hired.
Meet other graduates: Check out this interview with Architectural Design grad, Ikenna Okpara. Ikenna is originally from Nigeria, and completed the Architecture program at Herzing. He now works as a lighting designer for a top company in Toronto.
Click below to explore the Architectural Design program in more detail. You can request free information, chat live with an Admissions Advisor, and see a detailed list of courses. We're here to help!