Updated December 2022
If you're considering becoming an interior designer, you're probably a natural at arranging spaces, picking accessories, and styling a room.
You follow interior design trends, textiles, colours, and furniture styles. You know the difference between mid-century modern and Scandinavian minimalist.
But how much do you know about interior design software? Or building codes? Or colour theory?
Interior design is a much more technical field than most people realize.
You need to master a whole range of skills, including reading construction blueprints, using AutoCAD software, and drafting design plans with mathematical precision.
In this post, we explain the most important technical skills you'll need to become an interior designer—and how they're applied to create spaces that are beautiful, safe, and functional.
1. Precision Sketching to Communicate Interior Design Ideas
Creating design sketches is one of the fundamental skills students learn in interior design training. Sketches are used to develop, evaluate, and communicate interior architecture, floor plans, furnishings, textiles, surface materials, and more.
In order to create accurate, professional sketches, students must master the technical elements of interior perspective, shade and shadow, colour, and design graphics.
They must learn to precisely render texture, patterns, shadows, reflections, proportion and scale—using a variety of drawing media, such as graphite and charcoal pencils, and technical drafting pens.
Interior design sketching requires patience and careful calculations in order to achieve industry-grade, "sellable" concepts.
2. Digital Imaging to Enhance & Manipulate Design Concepts
In addition to freehand sketching, interior design students learn how to create and present concepts using digital imaging tools, such as Photoshop.
Hands-on coursework exposes students to the fundamentals of photo-retouching, scanning, special effects, filters, and masks—helping to bring design concepts to life in compelling, creative, and persuasive ways.
Photoshop is often used in conjunction with hand-drawn sketches, which are scanned and digitally altered using the software. This image shows how digital imaging with Photoshop can enhance drawn concepts with colour, pattern, and texture: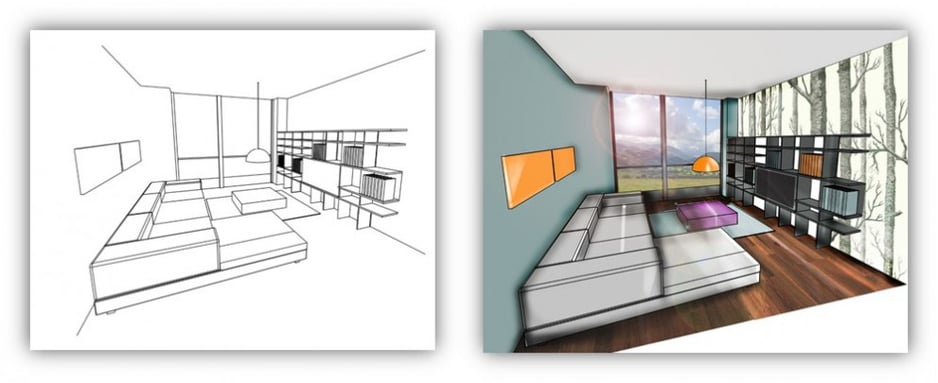 (Image courtesy of the Nation Design Academy)
3. Computer-Aided-Design (CAD) for Interior Designers
Some students assume CAD is only relevant to disciplines like industrial or mechanical engineering, or architectural drafting—but computer-aided design also has unique applications for interior designers.
Interior design colleges devote considerable class time to teaching fundamental CAD skills, such as creating two-dimensional floor plans and understanding blocks, layouts, dimensioning, and text commands.
Students will also learn to use the drawing, editing, and view manipulation features of the program.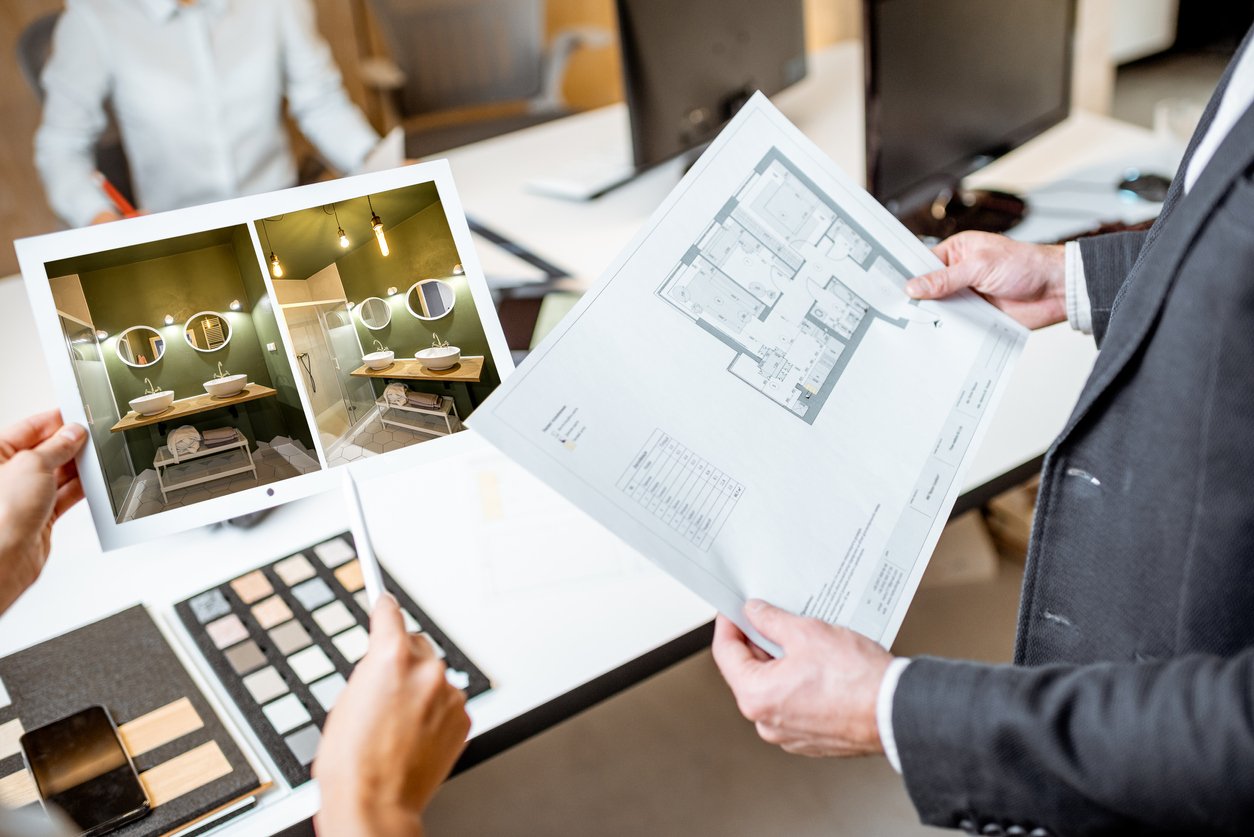 Interior designers use CAD software to create floor plans and communicate design ideas to clients and builders
4. 3D Interior Design Modelling Tools
The most common 3D modelling tool students learn in interior design school is called SketchUp.
SketchUp is used by architects, civil and mechanical engineers, film, video game designers, and others to create three-dimensional drawings and life-like environments.
Interior design students learn how to use SketchUp to "push and pull" images and turn them into 3D forms—and to copy, rotate, and paint images. Designers can also use the tool to simulate a "walk through", helping viewers fully explore a newly designed interior.
Mastering the basic technical functions of SketchUp is crucial for preparing client presentations and personal portfolios.
Here is an example of a detailed SketchUp rendering, which the designer says took just two days to create.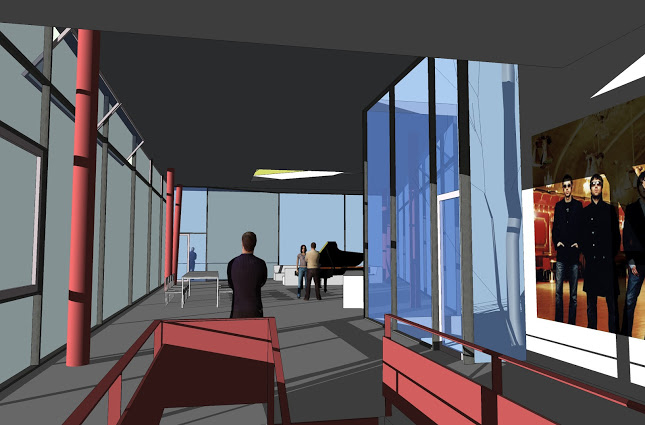 Rendering of a modernist home using SketchUp, by designer Alexandre Piacsek (courtesy of SketchUp Showcase)
5. Architectural Detailing and Building Codes
Most prospective students don't realize that knowledge of building construction and architecture is necessary for designing compatible interiors.
Interior design programs in Quebec typically introduce students to the building codes of Quebec and Canada, as well as construction elements that will impact interior design concepts.
These include construction techniques for stairs, door and window detailing, lighting plans, kitchen and bathroom cabinetry—even environmental systems for residential and commercial structures.
This technical knowledge is necessary for understanding buildings as holistic systems and creating design concepts that work within those systems.
Interested in Interior Design Training?
Explore the Interior Design program offered at Herzing College Montreal. Training takes just 18 to 24 months and includes an eight-week internship.
Click below to browse the program and chat live with admissions. Learn about application requirements, career options, and how to get started. We're here to help!