Carpentry offers a fulfilling career path for those with a passion for creating and constructing. Whether you're drawn to the satisfaction of building structures from the ground up or are seeking a practical trade that blends creativity and precision, becoming a carpenter opens doors to endless possibilities.
So how do you get started? What skills do Ontario employers look for and what certifications can help you get ahead?
Read on for a step-by-step guide on how to become a carpenter in Ontario, along with the latest news on the demand for this trade throughout the province.
TABLE OF CONTENTS
1. UNDERSTAND YOUR CAREER OPTIONS AS A CARPENTER
This trade comes with a wide range of career options. You can choose to work in residential carpentry (houses, condos) or commercial carpentry (offices, warehouses, malls, etc.) You could focus on anything from framing houses and assembling concrete forms to constructing theatre sets or repairing buildings damaged by fire or water.
Typically, carpenters specialize in either rough or finish work.
Rough work: Rough carpentry involves creating the bones of a structure—walls, floors, posts, rafters, and roof. Rough work doesn't usually have to look pretty or polished, since it will eventually be covered by drywall or another material. Building codes and structural integrity are the main focus. Framers, joisters, and formworkers are all types of rough carpenters.
Finish work: Finish carpentry is all about the interior details. It includes windows, baseboards, moulding, door trims, stair railings, cabinets, built-in shelves, panelling, and more. The work of a finish carpenter is visible, so it must be neat. Craftsmanship is key.
So where specifically might you find work as a carpenter? Options include:
Construction companies
Carpentry contractors
Residential and/or commercial building developers
Maintenance departments of plants or factories
Disaster restoration companies
Landscape design firms
Theatre companies
You could also start your own business. The Government of Canada Job Bank notes that almost one-third of Ontario carpenters are self-employed.
Related: Pros & Cons of Becoming a Carpenter: Is This Trade for You?
2. RECOGNIZE WHAT EMPLOYERS ARE LOOKING FOR
What are the essential carpenter qualifications in Ontario? We reviewed dozens of job postings to see the basic skills employers are looking for in new hires.
To thrive in this trade, you should be able to:
Apply the Ontario Building Code—You'll need extensive knowledge of the code's requirements so you can ensure your work measures up.
Read and interpret blueprints and technical drawings—Whether you're working on new builds or helping with renovation projects, you'll need to understand blueprints covering a number of views, areas, and structures.
Properly use carpentry tools (both power and manual) and measurement devices—You should be comfortable with saws, sanders, drills, hammers, nail guns, laser levels, and more.
Accurately measure and calculate the amount of building materials needed—You'll need to use algebra, calculus, and geometry to measure materials, add up volumes, figure out dimensions, and estimate supplies required for each project.
Carry out carpentry techniques like cutting, shaping, and finishing lumber—An employer needs to be able to trust that you know what you're doing.
These are precisely the types of skills you can develop at a trade school or through an apprenticeship (more on that in the training section).
Soft skills are equally important. Most employers also look for carpenters who can:
Manage time efficiently
Communicate effectively with co-workers, supervisors, and clients
Work in a fast-paced environment
Comply with safety regulations
Adapt to changing requirements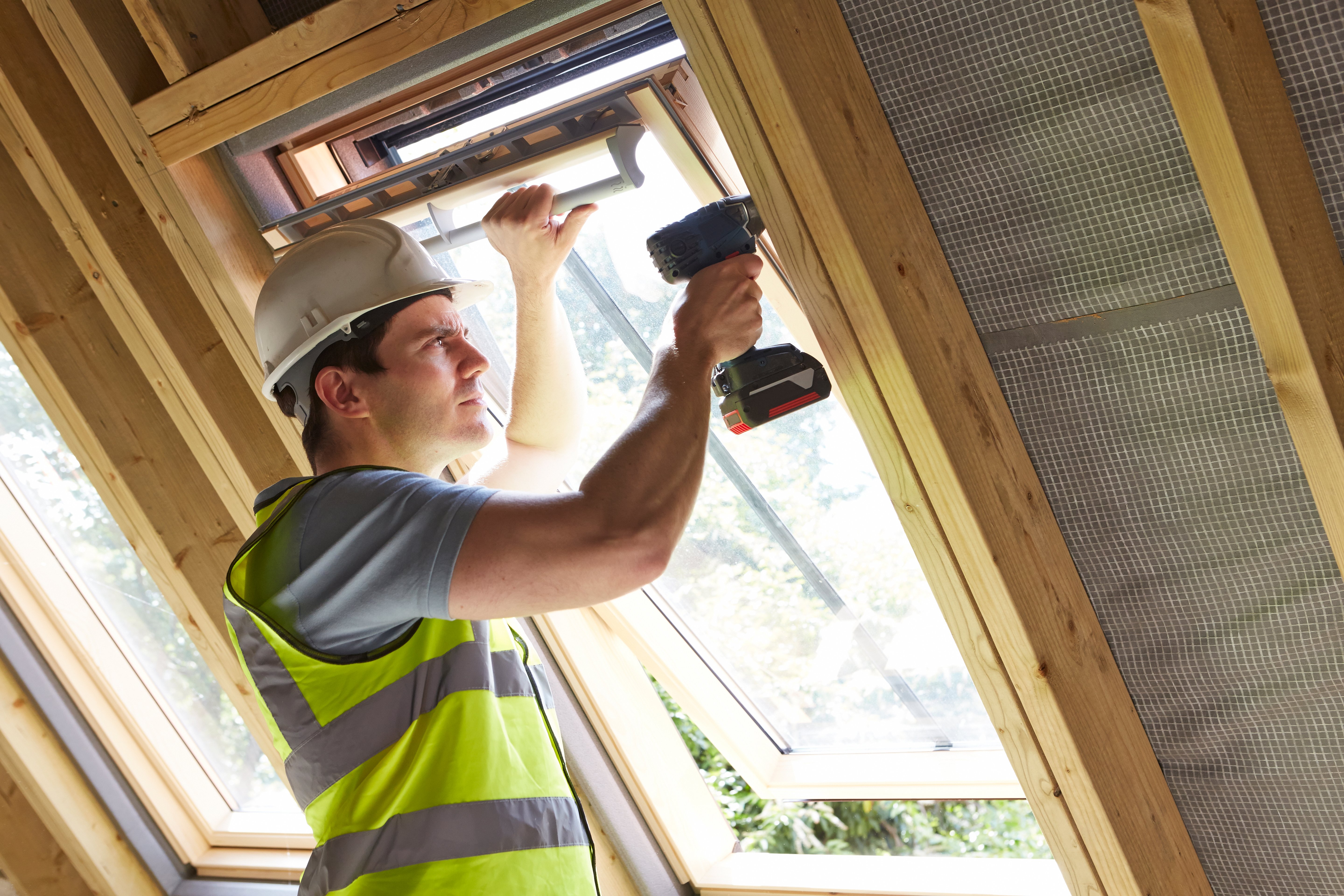 You'll need to be competent with a variety of carpentry techniques and power tools
3. REVIEW LICENSING REQUIREMENTS FOR CARPENTERS IN ONTARIO
Carpentry certification in Ontario is available but not mandatory. That means you don't need to go through the certification process to work as a carpenter. The same is true in every other province except Quebec.
However, becoming certified can open up more career opportunities for you. Some employers, particularly in the public sector, specifically look for carpenters who have received their Certificate of Qualification (C of Q).
To get your C of Q, you need to complete an apprenticeship. A carpentry apprenticeship takes a total of 7,200 hours (four years) and consists of paid on-the-job practical training and in-class instruction. The in-school portion takes 720 hours to complete, while the on-site component lasts for 6,480 hours and is supervised by an experienced journeyperson.
Some of the skills you'll learn during your apprenticeship include:
Operating tools
Erecting scaffolding
Creating forms
Framing walls, floors, roofs, and ceilings
Installing doors and windows
Renovating existing structures
Once you have completed your apprenticeship and your sponsor signs off on your skill set, you'll be eligible to challenge the Certificate of Qualification exam. The exam consists of 90 to 150 questions, all multiple choice, and students are allowed up to four hours to complete it. A passing grade is 70 per cent.
If you pass the exam, you'll also receive a Red Seal endorsement on your C of Q. Earning your Red Seal shows employers that you have met national standards for trade knowledge. Again, Red Seal certification is not required to work as a carpenter, but it can boost your profile in the eyes of potential employers.
4. CHOOSE A TRAINING PATH
There are essentially two options available to you: go straight into an apprenticeship, or take some trade school training first.
Apprenticeship
As noted above, apprenticeship is a common path to becoming a carpenter in Ontario. This is the route you must take if your goal is to become a licensed carpenter. Here's what you do:
Find an employer willing to sponsor you as a carpentry apprentice.
Apply for an apprenticeship through the Skilled Trades Ontario Portal.
Sign the training agreement sent to you by the Ministry of Labour, Immigration, Training, and Skills Development.
Of course, the big question is: how do you convince someone to hire you as an apprentice, especially if you have no experience in the trade?
You can approach companies on your own or ask for referrals through your friends or family members. Unions are another potential source of leads.
Pro tip: Some carpentry training programs help students secure apprenticeships with local employers. Reputable carpentry trade schools in Ontario have partnerships with associations and organizations (such as the CLAC Union and Merit Ontario) to help graduates connect directly with potential employer, or access exclusive job boards and search tools.
Trade School
If you're new to the trade, a short carpentry program at a trade school is an excellent way to build a foundation of theoretical knowledge and practical skills. For instance, Herzing's program is 18 weeks long and covers a range of key study and skills development areas, such as:
Blueprint reading: Learn how to identify and analyze various types of specifications, diagrams, drawings, and building plans.
Production methods and techniques: Learn how to select appropriate materials, apply interior and exterior finishes, install wooden frameworks and forms, and use relevant hand and power tools.
Safety: Learn essential on-the-job safety procedures prescribed under the Occupational Health and Safety Act.
Once you graduate, you'll be well prepared to compete for apprenticeships and begin working toward certification.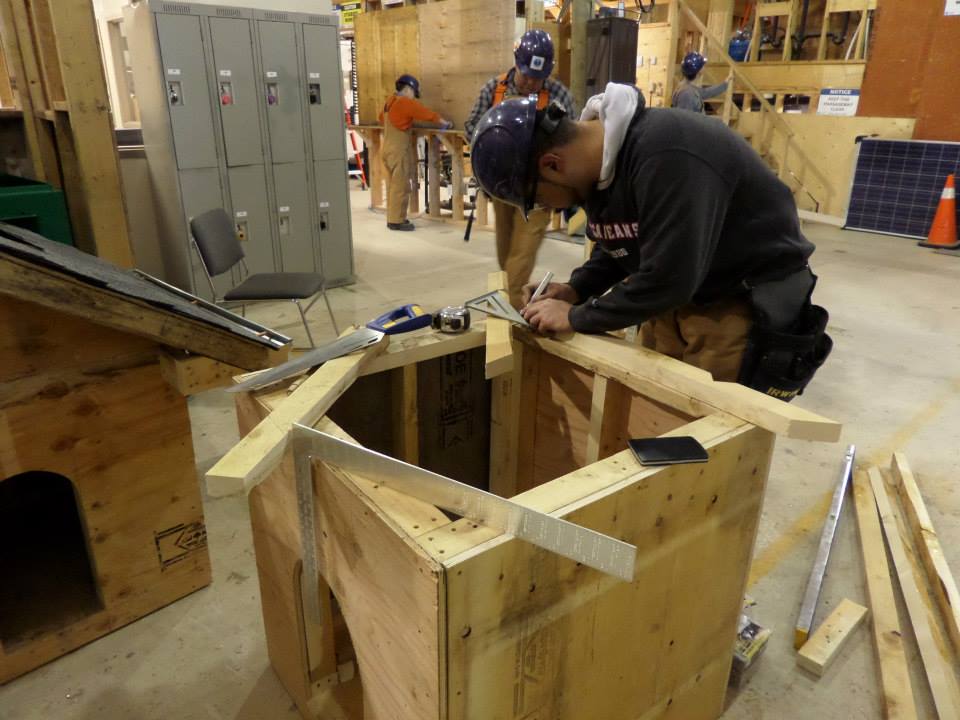 Hands-on training at a trade school can give you the skills you need to impress an employer
5. ENJOY THE POSITIVE JOB PROSPECTS FOR CARPENTERS IN ONTARIO
According to the latest Job Bank data, demand for carpenters in Ontario is expected to be good through 2024. This trade earned a four-out-of-five-star rating from the Job Bank for employment prospects, which indicates a strong job market with a healthy number of new positions opening up.
The provincial government estimates that carpentry jobs will grow by up to 16 per cent between 2021 and 2025. And a BuildForce Canada report says that the carpentry trade in Ontario is projected to be short more than 6,600 journeypersons by 2032.
So what is driving job opportunities for carpenters in the province?
Approximately 85 per cent of carpenters in Ontario work in the construction industry, which is expected to see considerable activity over the next few years. The Job Bank says other factors include rising demand for home renovations and repairs as well as growing investments in mining projects, bridges, transit facilities, and hospitals.
That's encouraging news for anyone considering becoming a carpenter.
INTERESTED IN PURSUING CARPENTRY TRAINING IN ONTARIO?
Consider the carpentry pre-apprenticeship training from Herzing College Cambridge. It takes just 18 weeks to complete and covers a comprehensive range of theory and hands-on skills. Plus, our career services team connects graduates with local organizations that hire apprentices.
Visit the program page for more details and to chat live with a knowledgeable advisor. We're here to help!