A well-crafted skilled trades resume is a critical tool for your job search. It needs to showcase your skills in a way that captures an employer's attention and convinces them to call you for an interview.
Most hiring managers spend just a few seconds deciding whether they should take that step. So how can you maximize your chances of getting noticed?
Here at Herzing, we're highly experienced in helping students go from training to employment. Below are our best resume writing tips to help you stand out when applying for skilled trades jobs.
TABLE OF CONTENTS
UNDERSTANDING THE SKILLED TRADES JOB MARKET
You may have seen headlines in the news talking about the labour shortage in the skilled trades. The fact is that experienced tradespeople are retiring in large numbers—especially since COVID—and there aren't enough young workers to replace them.
In fact, according to Statistics Canada, the number of unfilled jobs in construction and manufacturing reached record highs in 2022. And the opportunities should continue to emerge: a BuildForce Canada report estimates that the construction industry will face a shortfall of 29,000 workers by 2027.
The takeaway? Plenty of skilled trades job opportunities are out there. And while it may still be possible to get hired simply by walking onto a work site and speaking to the foreman, it's more likely you will need a professional-looking resume that you can upload to online portals for job applications.
Having a well-crafted resume and cover letter that highlight your skills, credentials, and work experience will boost your odds of landing the skilled trades job you want.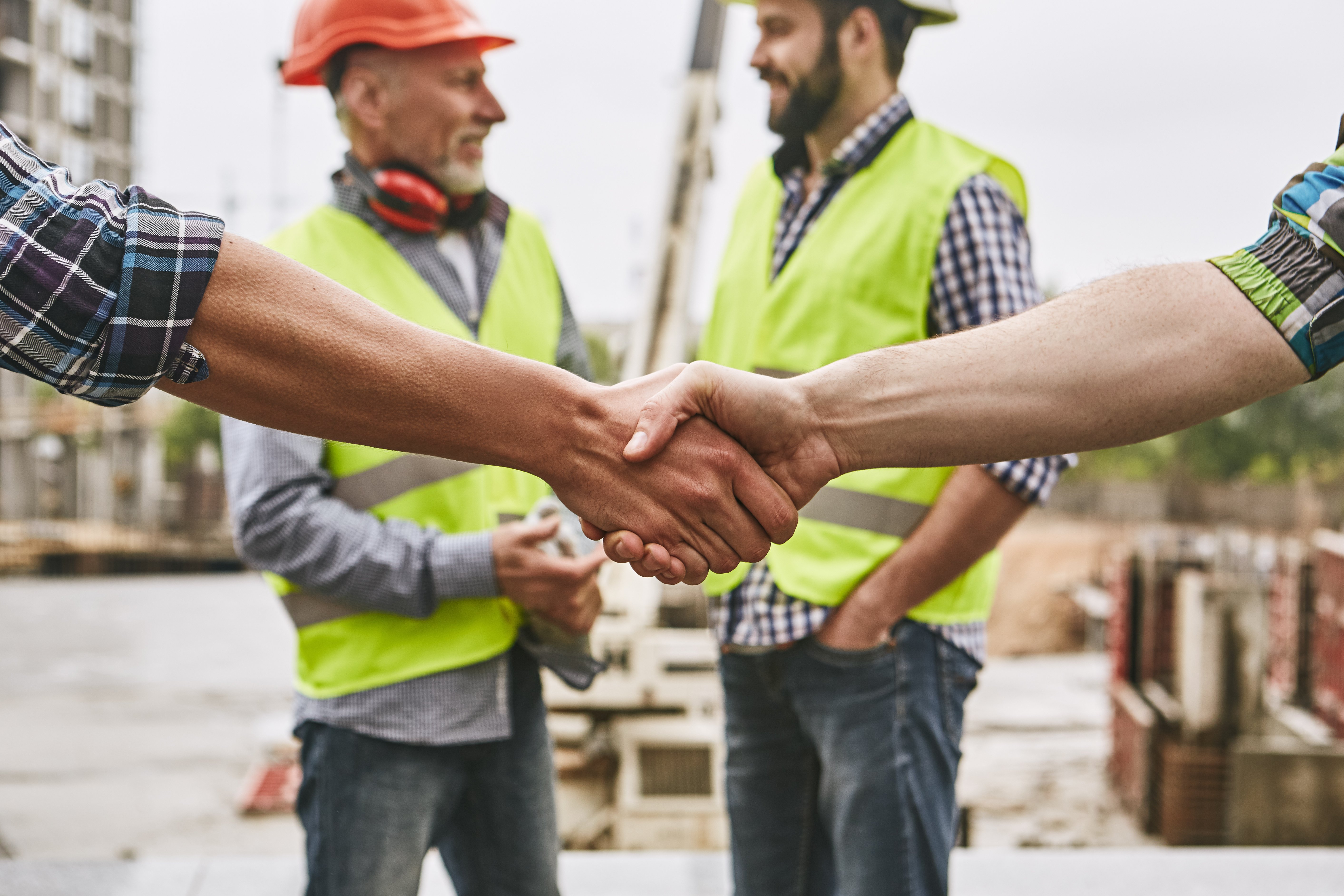 There are lots of career opportunities in the trades right now
ESSENTIAL RESUME SECTIONS
So what should go on a skilled trades resume? Here are the essential sections to include:
Header
The top of your resume should display your full name, phone number, and email address. You can leave out your street address, but include your city or town and postal code. Employers want to know you're local (i.e., within reach of the job site).
Professional Summary
The goal of the summary section is to catch prospective employers' attention and convince them to keep reading. Your summary should be brief but powerful.
Christine Azevedo is the associate director of career services in the trades division of Herzing College. She has years of experience helping students create resumes and job applications that get results.
"Start with a clear statement that highlights your main skills and experience relevant to the position you are applying for," she advises.
Let's say you've just finished a plumbing pre-apprenticeship program at a trade school and are hoping to land an apprenticeship. Here's what you might put in your professional summary:
Motivated, adaptable, and reliable individual with strong skills in installing, maintaining, and repairing various types of piping systems. Certified in job safety and committed to delivering top-notch work that meets industry standards and exceeds client expectations.
Skills
In this section, use five or six bullet points to highlight the hard and soft skills you have that match what the employer is looking for. Read over the job description carefully and craft your skills section to reflect the requirements of the specific position.
Here are some examples of skills you might list if your job search was focused on network cabling roles:
Interpreting architectural drawings, layouts, and basic schematics
Applying Ontario Electrical Code rules
Explaining which cables and wiring devices are appropriate for various situations
Marking each cable and box or reel to determine remaining length
Fishing cable through a wall or conduit to a work area outlet
Dressing cable in cable trays and applying wire management procedures as required
Certifications
List any trade-specific certifications or licences you've completed. For instance, if you're applying for a job in HVAC or appliance repair in Ontario, the employer will want to know that you've received your G3 or G2 certification through the Technical Standards and Safety Authority (TSSA). If you have your Ozone Depletion Prevention (ODP) card, mention it in this section.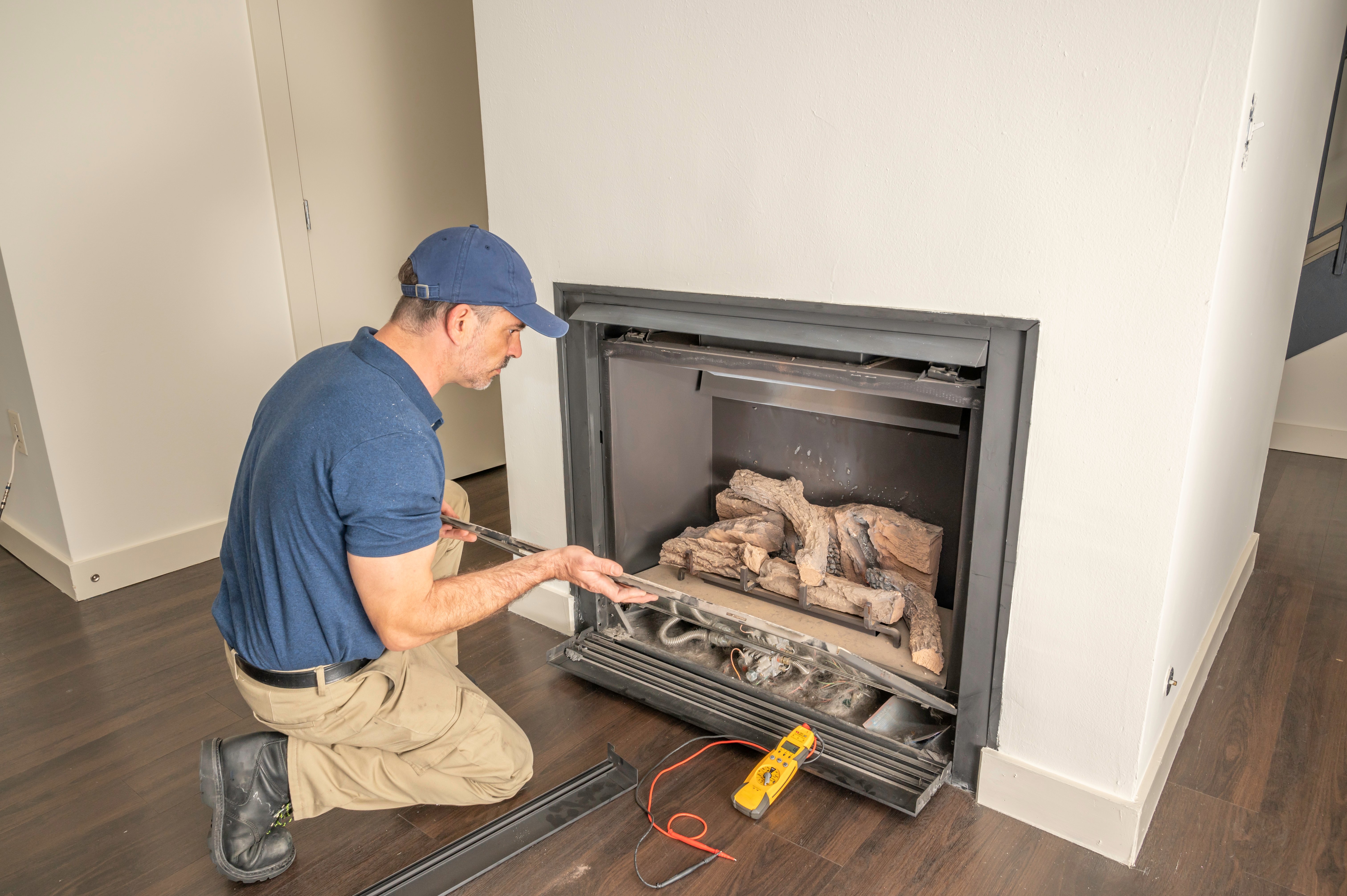 If you're TSSA-certified to work on gas fireplaces, put that on your resume
It's also important to highlight safety certifications on your resume. Examples might include:
WHMIS 2015
Working at Heights
Lockout and Tag Safety
Scaffold Users' Hazard Awareness
Elevating Work Platform (Scissor Lift)
Education and Training
Include details of any relevant education or training you've completed that supports the skills in the trade. Note the name of the school, where it's located, and what program you took. If you're newly graduated, include the start and end dates of your training. If it's been a while since you were in school, you may choose not to mention dates.
Work Experience
"List relevant work experience in reverse chronological order, starting with the most recent job," Christine says. "Highlight your responsibilities in each role, including any notable projects or certifications you have earned."
If you don't have much paid experience, play up any volunteer roles that involved helping to build or assemble things. Talk about the hands-on projects you completed during your training and the skills you gained from them.
EFFECTIVE SECTION HEADINGS
The first two sections of your resume—the header and professional summary—don't technically need any headings. You can simply display your contact info and then launch right into your summary. If you prefer to use a heading, try "Career Summary" or "Professional Summary."
For the other sections, stick to straightforward headings that a hiring manager or applicant tracking system can easily scan and understand. "Certifications" and "Education and Training" are simple but effective.
For your skills section, use something like "Skills" or "Core Strengths." And for the section outlining your work experience, try a title like "Work Experience" or "Employment History"—or even just "Experience" if you're including volunteer or hobby details.
FORMATTING AND DESIGN TIPS FOR A PROFESSIONAL LOOK
A good resume format makes the information easy to scan and digest. There are two steps in formatting: creating the right kind of document and arranging the information in the most effective way.
Choosing the Right Resume Format
Microsoft Word or PDF documents are the best way to go if you want your resume to be easily accessible to hiring managers and applicant tracking systems. Sometimes employers specify the file format they prefer, so read the job posting carefully and follow the directions.
Design Tips
"When applying for a skilled trades position, in my experience, recruiters have about 10 seconds to review your resume," says Christine. "They prefer that the resume is one page. When screening, they are seeking the certifications, training, and work experience. I tell my students to keep the resume simple by using bullet points."
Keep in mind that while every skilled trades resume should have the same basic sections, the order of them may change depending on where you're at in your career. For instance, if you're fresh out of trade school, list education before experience. If you've worked for a while, outline your real-world experience before mentioning your training.
CHOOSING RELEVANT KEYWORDS AND PHRASES
Another important resume writing tip is to include keywords that match the job description.
"I tell my students to use industry-specific keywords and phrases throughout the resume to help it pass through applicant tracking systems and catch the attention of recruiters and hiring managers," says Christine.
She suggests the following keyword examples:
Troubleshooting
Communication skills
Teamwork
Safety certifications
Attention to detail
Blueprint reading
Plumbing, electrical, network cabling, fibre optic, HVAC
Power tools
COMMON MISTAKES TO AVOID
Many people make simple resume mistakes that hurt their chances of being called for an interview. Here are a few examples of what not to do:
Don't use an unprofessional email address. A recruiter won't take you seriously if your email is something like loserboy67 or drunkgurrl23.


Don't include false information. Flat-out lying about your skills or experience will only get you in trouble. What if the hiring manager calls you on it during the interview?


Don't mention references. Don't waste valuable space on this. You don't even have to say references are available on request—the employer already assumes that.


Don't forget to proofread! Have a friend or family member look over your resume to ensure there are no spelling or grammatical errors.
WANT EXPERT HELP BUILDING YOUR SKILLED TRADES RESUME?
Herzing College offers a wide range of training programs in the electrical, HVAC, plumbing, appliance service, network cabling, and gas trades. All of our students have access to free one-on-one help with creating a resume and conducting a job search. Our career development team can even coach you on effective interviewing techniques and send your resume to companies that frequently hire our grads.
Click below to learn more about what our career services team can do for you. We're here to help!