You're probably aware that the route to many careers in the skilled trades involves an apprenticeship. An experienced tradesperson agrees to hire and mentor you, and you undergo a mix of in-school lessons and paid on-the-job training.
However, it can be tough to find someone willing to take you on if you have no background in the trade.
That's where a pre-apprenticeship comes in. This is a college-level program that helps you develop a foundation of skills in a trade. It's designed to give you the theory and hands-on training you need to attract an employer's attention and get hired as an apprentice.
Thinking about a career in the trades? Keep reading to learn about the value of pre-apprenticeship training and how it can help set you up for success.
DO YOU NEED A PRE-APPRENTICESHIP?
Technically, no. You don't have to get any formal training before applying for apprenticeships.
However, bringing on an apprentice is a big commitment for a company, and you'll likely be competing for a spot with people who have gone through a program. Who do you think an employer would rather hire?
Herzing instructor Steve Dramnitzke has more than 27 years of experience as a plumber, manager, and teacher. He says while it isn't required, a pre-apprenticeship can give you a competitive edge.
"There's no rule that someone has to take pre-apprenticeship training. You could approach a licensed journeyman and ask them to take you on as an apprentice. But why would they hire you over someone who's done the training and already has relevant knowledge and skills? The point of pre-apprenticeship training is to help you compete better for good jobs," says Steve.
"If you have no training or experience, you're a liability to the employer, and there's a greater overall cost to them, because you don't really know what you're doing. I'm an employer, and I'm much more willing to hire someone who's done this training versus a person straight off the street."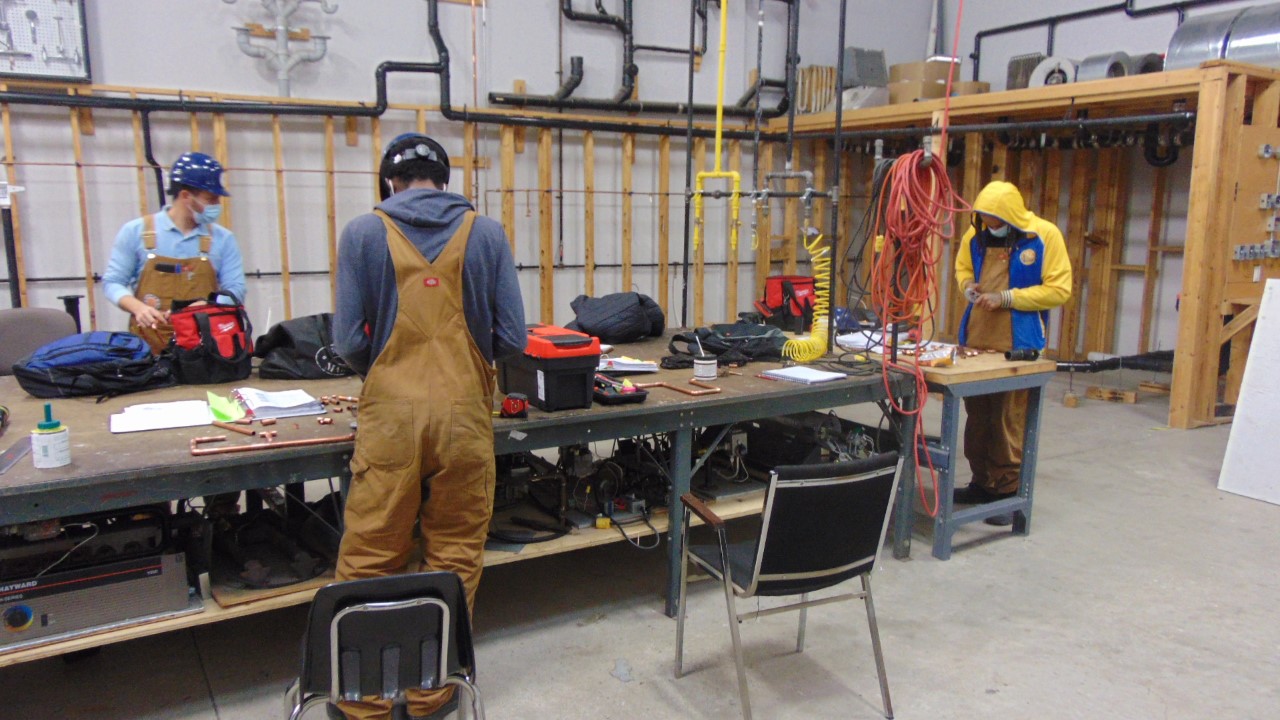 Learning the proper techniques through a pre-apprenticeship program can help you stand out to an employer
REASONS TO DO A PRE-APPRENTICESHIP
Enrolling in this sort of training allows you to:
Build Your Skills and Confidence
Beginning an apprenticeship as a total beginner can be stressful and overwhelming. By mastering the fundamentals through a pre-apprenticeship training program, you can feel more confident about your abilities when you walk onto a job site.
Steve says he became an instructor because his experience had shown that apprentices needed to be better trained before getting started.
"Working in the industry, I saw a lot of people coming onto job sites totally unprepared for the work. They didn't have basic plumbing knowledge or adequate safety training," he notes.
"Basically, they were being asked to 'fake it til you make it,' and were often afraid to ask any questions. This is no way to start a career in plumbing. It's dangerous, and does little to build respect for the skilled trades."
Learn in a Controlled Environment
A pre-apprenticeship training program lets you practise your skills without the pressure of employer or client expectations. You're a student, not an apprentice. There are no business contracts riding on your performance.
Master electrician and Herzing instructor Lakeram Ramkaran says the hands-on nature of the training allows students to develop the professional skills that will help them avoid problems on the job.
"Working in the Herzing shop, students learn the correct way to install electrical fixtures and components the first time around. If the boss has to come and correct your work, it looks very bad for you as an apprentice, because lost time means lost money. Employers want efficient apprentices who know the fundamentals. Doing things right the first time is key. This is a skill we teach during the hands-on portion of the training."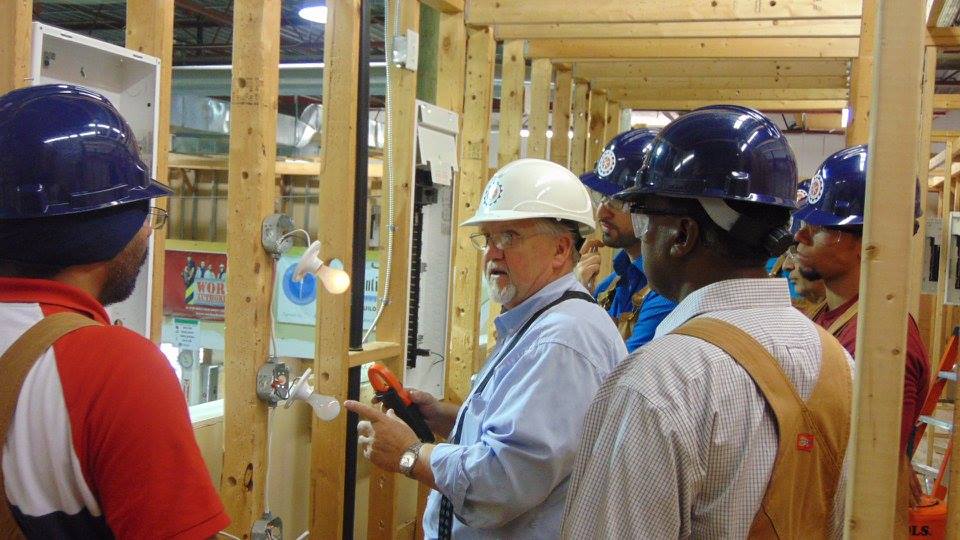 A pre-apprenticeship program trains you to do the task right the first time
Demonstrate Your Commitment
Investing time, money, and energy in a pre-apprenticeship program signals to employers that you're in this for real, as Steve points out.
"Doing pre-apprenticeship training shows employers you are serious about the trade. You've already made a commitment to better yourself and learn. They see that you're invested in the career. You've spent money on tuition, you have the right tools, and you're going to see it through. This is the true value of quality pre-apprenticeship programs."
Earn Important Certifications
Trades like plumbing and HVAC often involve working with gas-fired appliances and equipment. To perform that kind of work in Ontario, you have to be certified by the Technical Standards and Safety Authority (TSSA). Some pre-apprenticeship programs include preparation for the TSSA gas technician exams.
Depending on the program, you may be able to graduate with your G3 (beginner, can work under supervision) or G2 (intermediate, can work independently) licence in hand. Having those credentials on your resume can be a major advantage when seeking an apprenticeship.
Receive Relevant Safety Training
Safety is a top priority in any trade, and employers want apprentices who know how to protect themselves and others. A quality pre-apprenticeship training program includes a range of safety certifications, such as WHMIS, Working at Heights, Scaffold Users' Hazard Awareness, and more.
Being safety-certified makes you a stronger candidate for apprenticeships. Longtime HVAC business owner Darren Fearnley says apprentices who are already safety-savvy represent a big economic advantage for him.
"The pre-apprenticeship safety training saves me thousands of dollars," says Darren. "As an employer, I would have to pay for my apprentice to get that training."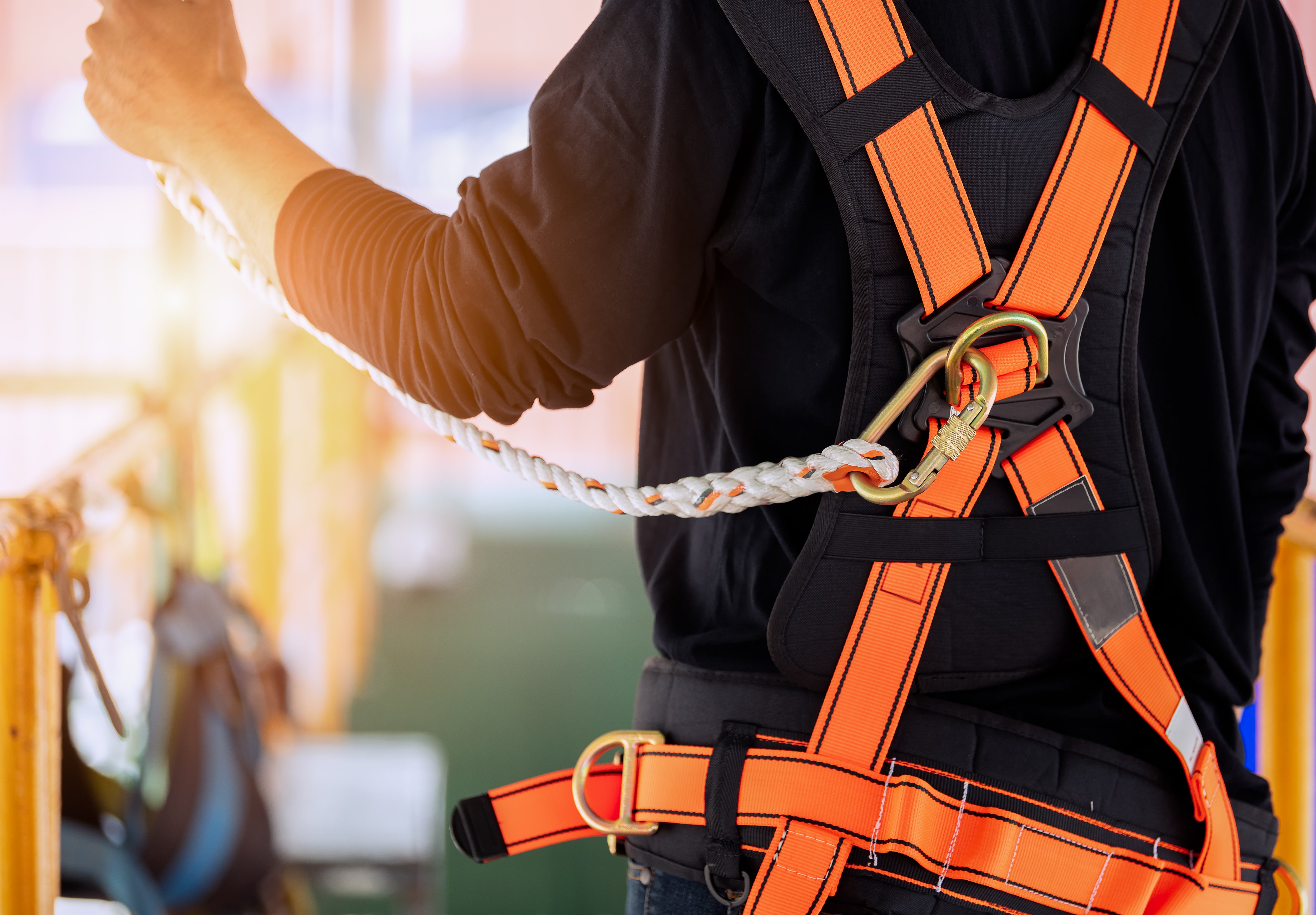 Pre-apprenticeship training can teach you how to keep yourself safe on a job site
Take Advantage of Career Support
This is one of the most compelling reasons to enrol in this kind of training. Many trade schools have relationships with local employers and can connect you with companies looking to take on apprentices.
Being able to draw on that network of connections can be immensely helpful in getting your foot in the door. Employers like to hire people who come with referrals. A good school will also help you put together a resume and get ready for job interviews. They'll coach you on the best way to present yourself and impress an employer.
IS a PRE-APPRENTICESHIP WORTH IT?
If you're looking to get started in a trade but have no relevant skills or background, a pre-apprenticeship may be well worth it. You'll learn the fundamentals, get lots of hands-on practice, and gain important safety knowledge. You'll be ready to hit the ground running as an apprentice right from day one.
You'll also build a network of industry contacts and benefit from the school's partnerships and connections. That's enormously valuable, even if you already have some trades experience under your belt.
WANT TO LEARN MORE ABOUT PRE-APPRENTICESHIP TRAINING?
Herzing College offers pre-apprenticeship programs that can get you ready for a career in the electrical, HVAC, or plumbing trades. Training is available at our Toronto and Cambridge campuses. All programs include tools, safety gear, and safety certifications, and can be completed in one year or less.
Click below to see what we have to offer and chat live with an admissions advisor. We're here to help!