All Combined-trades-training Posts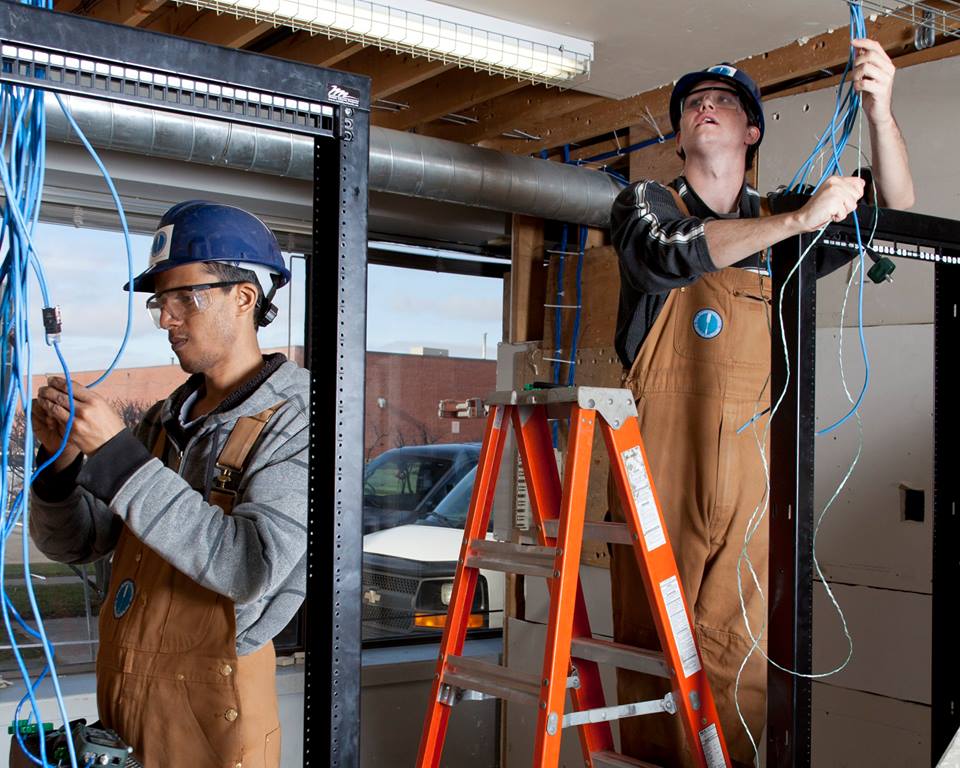 Jan 29, 2019 1:59:47 PM
Photo: Electrician students at Herzing College in Toronto (2019)
Updated June, 2021.
Exactly what kinds of work or areas of specialty can you purse after electrician training? Is there more to this trade than routine wiring installation and repairs?
Absolutely. After you've completed electrician training, there are a wide range of career paths open to you. It all depends on your individual strengths, preferences, and career goals.
What kind of environment do you want to work in? Are you fixed on avoiding outdoor work? Are you especially interested in electronics, computers, renewable energy, or telecommunications?
In this post, we're comparing electrician career paths to help you see what's out there.
Certain paths require additional training. Others are directly related to the skills you'll learn in a typical construction and maintenance electrician program.
Here's a look at some of your top options, plus some helpful information on training.