Updated May 2023
There are many compelling reasons to become an electrician in Ontario. This trade offers challenging work, good wages, and a variety of career options. What's more, the provincial government expects employment of electricians to grow by 15 per cent over the next few years.
If you're looking to establish a career in this trade, you must eventually pass an exam to obtain your electrician licence, known as a Certificate of Qualification. This certificate serves as proof that you have met all the requirements to work as an electrician in Ontario.
So what is the exam all about, and how can you get ready for it? That's what we cover in this post. Keep reading for details about the path to becoming a licensed electrician and tips to help with your Certificate of Qualification exam preparation.
TABLE OF CONTENTS
HOW TO BECOME AN ELECTRICIAN IN ONTARIO
Construction and maintenance electrician is what's known as a compulsory trade in Ontario. That means you have to get a Certificate of Qualification (C of Q) if you want to become a licensed electrician and work in this field.
To get your C of Q, you must:
Complete an electrical apprenticeship, which takes about five years. You have to undergo 8,160 hours of paid on-the-job training and 840 hours of classroom lessons.
Pass a certifying exam. This is known as the Interprovincial Certificate of Qualification exam or Red Seal C of Q.
Construction electrician is part of the Red Seal program, so the certifying exam is based on Red Seal (i.e. national, not provincial) standards. If you pass, you will receive a Red Seal endorsement on your C of Q. This allows your skills to be recognized not just in Ontario, but all across Canada.
Electrician Pre-Apprenticeship Training
While it's not legally required, many people choose to complete pre-apprenticeship training at a trade school before attempting to enter the electrical industry. Landing an apprenticeship can be highly competitive, and having some formal training in installation and troubleshooting techniques (not to mention safety protocols) can make you more appealing to potential employers.
"It is much easier to get hired as an apprentice if you do the pre-apprenticeship electrician program," says master electrician and Herzing instructor Lakeram Ramkaran.
"Many employers want people with actual knowledge of the job site, including the basics of electrical installation and safety knowledge. In pre-apprenticeship electrician training, you get theory and hands-on skills. You graduate with everything you need to know to be useful on the job site. This is what employers want."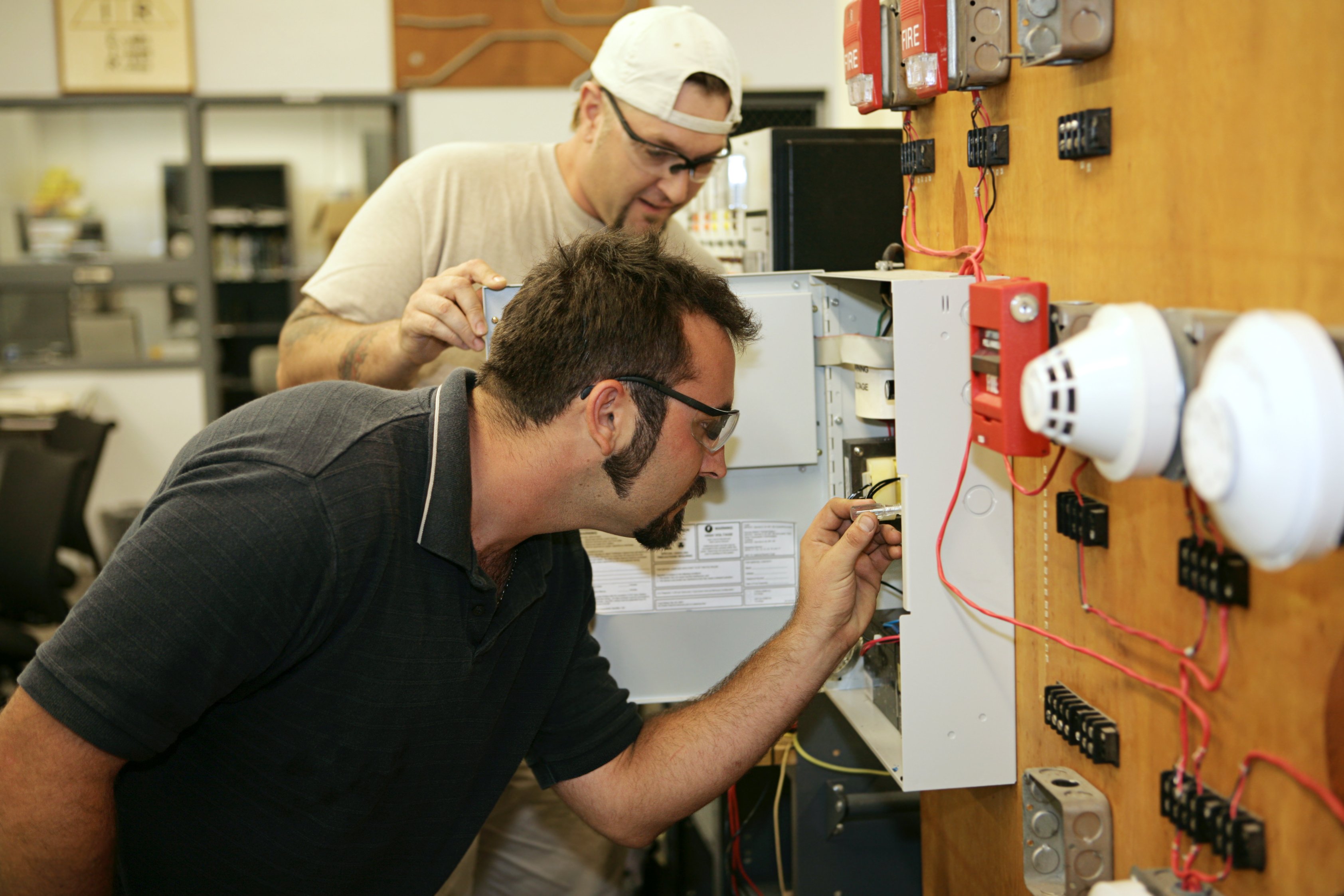 Formal training can help you learn the skills you need to succeed as an electrician apprentice
WHAT IS THE CERTIFICATE OF QUALIFICATION ELECTRICIAN'S EXAM?
The exam is the final step before you can become a fully licensed electrician. Built around practical scenarios you would face on the job, it's designed to assess your understanding of electrical theory, procedures, and standards.
You're eligible to write the exam once you complete your electrical apprenticeship and receive your Certificate of Apprenticeship.
What's on the Electrician Licence Exam
The exam consists of 100 multiple-choice questions, with four possible options for each.
Exam questions are based on the Red Seal Occupational Standard (RSOS) for construction electricians. The RSOS lists five major work activities (MWAs); these are divided into tasks, which are then divided into sub-tasks. You will be tested on your knowledge and competency related to the sub-tasks.
Questions may focus on when a task should be done (i.e. how often or in what order), why it should be done (i.e. to get a specific result), or how it should be done (i.e. using a certain technique). You can also expect to be asked about which codes must be followed for a job and what consequences will result from certain events or actions.
Here are the MWAs and the number of questions that pertain to each:
Performing common occupational skills: 11 questions
Installing, servicing, and maintaining generating, distribution, and service systems: 29 questions
Installing, servicing, and maintaining wiring systems: 30 questions
Installing, servicing, and maintaining motors and control systems: 20 questions
Installing, servicing, and maintaining signalling and communication systems: 10 questions
As you can see, some major work activities are emphasized more than others. The RSOS also breaks down how different tasks are weighted within each area. For instance, in the wiring systems section, "installs, services, and maintains raceways, cables, and enclosures" gets 30 per cent of the focus, while "installs, services, and maintains exit and emergency lighting systems" makes up only 11 per cent. That type of information can help direct your study efforts during your electrical exam prep.
What You Should Know About the Certificate of Qualification Electrician Exam in Ontario
Here are some general things to keep in mind:
The current exam is still based on the 2015 version of the RSOS. However, work is underway to develop an exam based on the more recent 2022 standard.
You are not allowed to bring any materials into the exam with you, but you will be given a calculator and a code book.
You'll have four hours to complete the test.
A passing grade is 70 per cent. If you don't pass, you can challenge the exam again after 15 days. If you fail a second time, you may have to provide proof of skill upgrading.
Once you pass, your C of Q must be renewed every year, but that just means paying a fee—you don't have to retake the exam.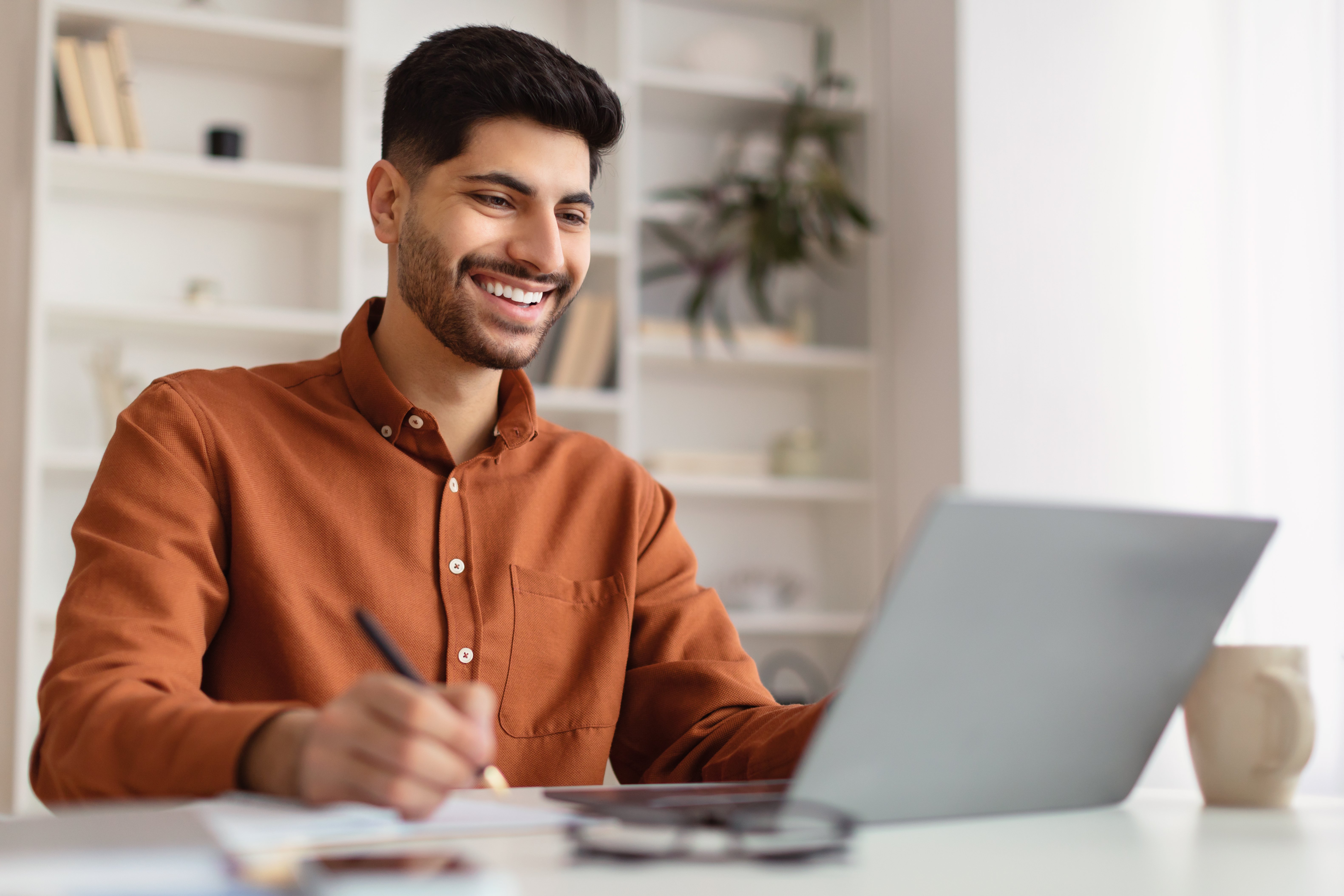 Preparation is key to passing the C of Q exam
CERTIFICATE OF QUALIFICATION EXAM PREPARATION TIPS
The following is some practical advice on how to prepare for an electrician exam in Ontario.
Divide Your Time Appropriately
The RSOS provides a breakdown of which tasks are given the most focus, so use that as your guide. Divide the material into manageable chunks. Spend the time necessary to ensure you understand the most important information.
This tip also applies when you actually sit down to write the exam. Doing all the questions in order may not be the most effective use of your time. Instead, read through the whole test, then start with the questions you know. Get the easy stuff out of the way first, then go back and spend more time on the questions you're less certain about.
Focus on Code Proficiency
The point is not to memorize the Canadian Electrical Code, but to understand how to navigate it. Get familiar with the different sections of the code book and be prepared to track down codes you may not have used much during your apprenticeship, such as those related to high-voltage or mobile home tasks. Knowing how to find what you need will go a long way toward helping you succeed on the exam—and in the trade.
Review Sample Questions and Tests
Working through sample questions and practice tests should definitely be part of your electrical exam prep.
You can purchase the Canadian Electrical Practice Exam (CEPE) app from the CSA, which includes more than 2,000 questions broken down into the same categories as the actual exam. The app costs $89 and is available for both iOS and Android. Many Ontario electricians recommend it.
The Red Seal site also offers free mini practice tests that help you get a sense of how the questions are structured. Here are a few sample questions for construction electricians:
1. How often is the ground fault circuit interrupter tested?
Once a year
Once a month
Once a week
Once a day
2. What will result if correct polarity was observed during the installation of a signaling device in a fire alarm system?
A general alarm will sound
A trouble signal will sound
The batteries will discharge
The signaling devices will not operate
3. Which size of copper conductor is required to limit voltage drop to 2% where potential is 120 V, current is 10 A and the one-way distance from the distribution point is 25 m?
6 AWG
8 AWG
10 AWG
12 AWG
Seek Out Advice
When it comes to figuring out how to prepare for an electrician exam, there's nothing like talking to someone who has actually written it. Reach out to your apprenticeship supervisor, your trade school instructor, or your co-workers. Find out about their experiences and see what they would recommend.
You may also want to connect with experienced electricians on LinkedIn or look for relevant tips on sites like Reddit or Quora. Just take note of when the tips were posted—things change, and you want to ensure you get the most up-to-date advice possible.
Adopt a Positive Mindset
Confidence is key. You don't want to go into the exam with a defeatist attitude; that can set you up to fail. Instead, use positive self-talk. Remember: you don't need a perfect score—it only takes 70 per cent to pass.
Trust in your prep work and when exam day comes, tell yourself you're ready.
WANT TO TAKE THE FIRST STEP TOWARD A CAREER AS AN ELECTRICIAN?
Interested in entering this sector of the skilled trades? Have a look at the electrician pre-apprenticeship program offered by Herzing College. It's just 24 weeks long and is available in Ottawa, Toronto, and Cambridge.
The training is designed to give you the essential skills you need to land an apprenticeship and work toward certification. Courses cover electrical theory, installation methods, the Canadian Electrical Code, safety protocols, and more.
Click below to get full program details and chat live with an admissions advisor who can answer any questions you may have. We're here to help!