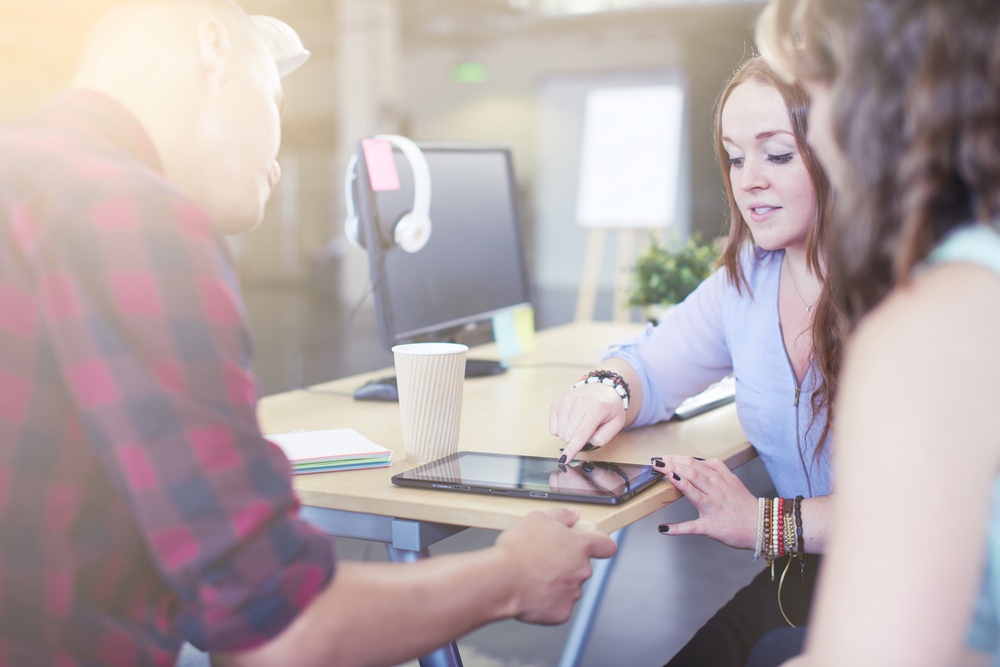 The world of digital marketing has changed so dramatically over the last 10 years, it can be really difficult to pin down job descriptions in the field.
Titles like "brand manager", "content strategist", "inbound marketing coordinator", and "CRM manager" barely existed a few years ago, and it seems new digital marketing roles are being created all the time.

We often meet with students who are interested in communications, and want to break into marketing, but aren't really sure what a "digital marketing specialist" does—or what training programs in this area are all about
Sound familiar? You've come to the right place.
We're breaking down the typical responsibilities of a digital marketing specialist, key skills you'll learn in a quality diploma program, and the average salary you can expect to earn as a recent marketing graduate in Winnipeg. Let's get started.
What is a Digital Marketing Specialist?
To be fair, the job title "digital marketing specialist" is a fairy broad term, and the tasks associated with this role will differ a bit, depending on the company you work for.
However, students can assume that their main goals and responsibilities in this position will be to:
Generate leads (attract new potential customers)
Optimize conversion (make sure more new leads actually turn into customers)
Track and continuously improve results (monitor and report on performance using data)
How do these goals break down into more specific digital marketing tasks and objectives? Here are some of the projects and campaigns you can expect to take on in this role:
setting up and managing a wide variety of lead generation systems, including email marketing, Pay-per-Click advertising, and social media campaigns
creating (or organizing the creation of) many different kinds of content—like blog posts, videos, webinars, eBooks, brochures, landing pages, website copy, etc.
coordinating with the sales team to help smooth the conversion process (make sure the new leads you attract are effectively nurtured into loyal customers)
conducting market research to better understand targeted audiences
creating analytics reports to share progress on all campaigns (monitor and report on website traffic, online ads, social campaigns and email marketing campaigns)
develop new digital marketing ideas, which are aligned with the company brand and sales goals
Now, depending on your experience and the company you work for, you may be responsible for just some of these tasks. Or, you would start out in an assistant role, and help a marketing manager implement and track campaigns.
But no matter where you begin, you will definitely be expected to understand all of the different marketing channels and tactics the company is using, be ready to offer helpful ideas, and jump in to provide assistance where needed.
In this field, promotions are usually determined by hard cold results. You will qualify for advancement by proving you can contribute consistently positive, measurable results that boost sales and revenue for your employer.
This is where quality training comes in. In order to grow in this field, students must start with digital marketing training that covers all of the major skill areas. More on this next.
What to Expect from Quality Digital Marketing Training
If you're not interested in going the university route, you will probably be considering a digital marketing diploma. These are typically short, intensive programs that introduce students to all the major facets of digital marketing—and can usually be completed in under 12 months.
The goal is to equip students with the fundamentals, so they can hit the ground running at their first job, and continue to learn by working on real campaigns.
Related: What Will You Gain From a Digital Marketing Diploma? 10 Key Skills in Just 9 Months
So, what specifically can you expect to learn during training? Your coursework should cover all the components of effective digital strategy, including:
principles of SEO (search engine optimization)
working with video and graphics
how to analyze target audiences
basics of online advertising
how to develop a digital marketing strategy
how to use common Content Management Systems (like WordPress)
A solid program will also include an internship, so students can put their skills into practice, see how a marketing department works, and gain some professional experience to add to their resumes.
Employment Outlook for Digital Marketing Careers in Manitoba
The outlook is really positive for marketing specialists in Manitoba right now. The Government of Canada Job Bank analyzed demand for marketing professionals across Manitoba in 2017, and gave the province a 3/3 star-rating for growth in this field.
This means marketing jobs are available now, and the profession is expected to expand over the next several years.
Related: Digital Marketing Ranked Among "Top Careers of the Future"
What's the average salary for marketing specialists in this part of Canada?
Statistics Canada pegs the average/median marketing salary at approximately $58,000 per year. At the highest end of the pay scale, digital marketing managers in Manitoba are making about $90,000 per year.
At your very first job after college (where you'll likely be in an assistant role), you can realistically expect to make around $30,000 - $35,000 per year.
Interested in learning more about digital marketing careers?
Looking for top-rated digital marketing training in Winnipeg?
Learn more about Herzing College's Digital Marketing Specialist Diploma, available both on campus and online.
Fill out the Request Information form at the top, right of this page for free details about the program, career options, financial aid, and more. Or, chat live right now with a qualified advisor. We're here to help!