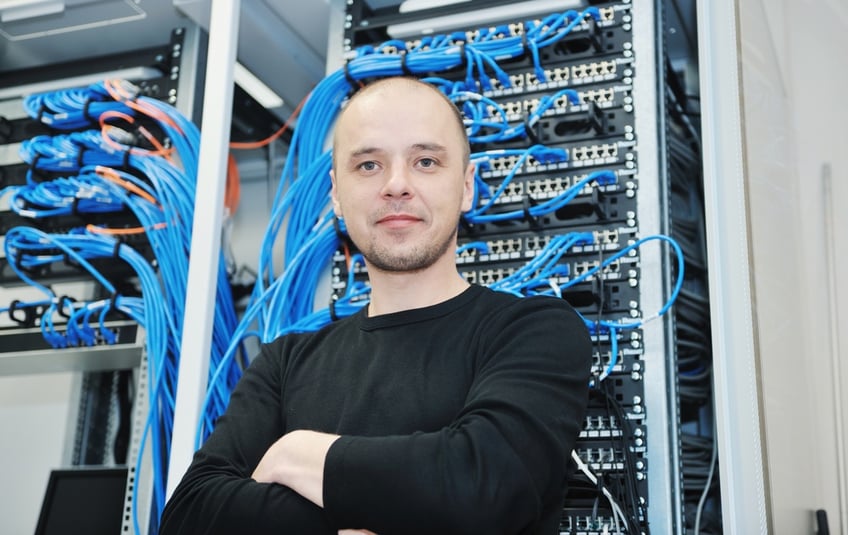 If you're considering training for a career in network support, or already have some experience in the field, industry-recognized certifications are an ideal way to upgrade your resume and open up better job opportunities.
Top IT network certification requirements are standardized across the globe. They prove a specific level of technical knowledge and competency employers can trust, and which can be used to secure employment in almost any corner of the planet, in a wide range of sectors.
Which certifications should you pursue first for an IT career in network support?
Experts suggest putting CCNA and CompTIA A+ certifications at the top of your list. Here's a look at why, and the skills tested in these exams.
CompTIA A+ and CCNA Certs Rank High on "Must Have" Lists
A+ and CCNA certifications are considered basic prerequisites to working in the field of network support. Many helpdesk and hardware support jobs demand one or both of these credentials from applicants, as a validation of fundamental skills.
A host of IT experts agree that these two certifications are must-haves for any serious network professional. In a recent article on the most important network credentials for 2016 and beyond, Atlantis University gave CCNA (Cisco Certified Network Associate) spot number two on their "Top 8" list. Atlantis reminds readers that "Cisco has long been recognized not only as a leader in the field of network hardware, but computer network certifications as well."
International IT training expert and Amazon's official instructor for web services, John Hales, recently shared his point of view on must-have IT certifications. Hales ranks the top-paying credentials for advanced network support and administration—but he also highlights the top four certifications for entry-level positions. CompTIA A+ is at the top of his list, claiming first place as the most popular credential for network support.
What to Expect from A+ Certification Training & Testing
In order to ensure students meet exam requirements, A+ certification training teaches the fundamentals of installing, maintaining, customizing, and operating personal computers. Students learn the most common hardware and software technologies in business, and the skills needed to support complex IT infrastructures. The exam challenges candidates with a total of 90 situational, traditional, and identification type questions, all of which are presented in a multiple choice format. Test topics (and training courses) focus on the following:
PC hardware and peripherals
mobile device hardware
networking and troubleshooting hardware
network connectivity issues
The exam is meant to be taken by candidates with at least six months of experience, but this is a suggestion, not a rule, and the A+ test is open to anybody.
What to expect from CCNA Certification Training & Testing
CCNA certification training teaches installation, configuration, and troubleshooting techniques relevant to Cisco products. The coursework and exam focus on network fundamentals, such as :
LAN switching technologies
routing technologies
infrastructure services
infrastructure maintenance
CCNA exam questions may be presented in a number of formats, including multiple-choice single answer, multiple-choice multiple answers, and fill-in-the-blank. Testing typically runs from one to two hours, and there are no prerequisites in terms of work experience or education. Anyone can challenge this exam.
Are you interested in learning more about the benefits of network support certifications, or need to find a trustworthy training program in Scarborough?
Take a look at Herzing College's A+ and CCNA certification training. Both programs are under two months in length, and cover all of the material necessary to successfully challenge the exams.