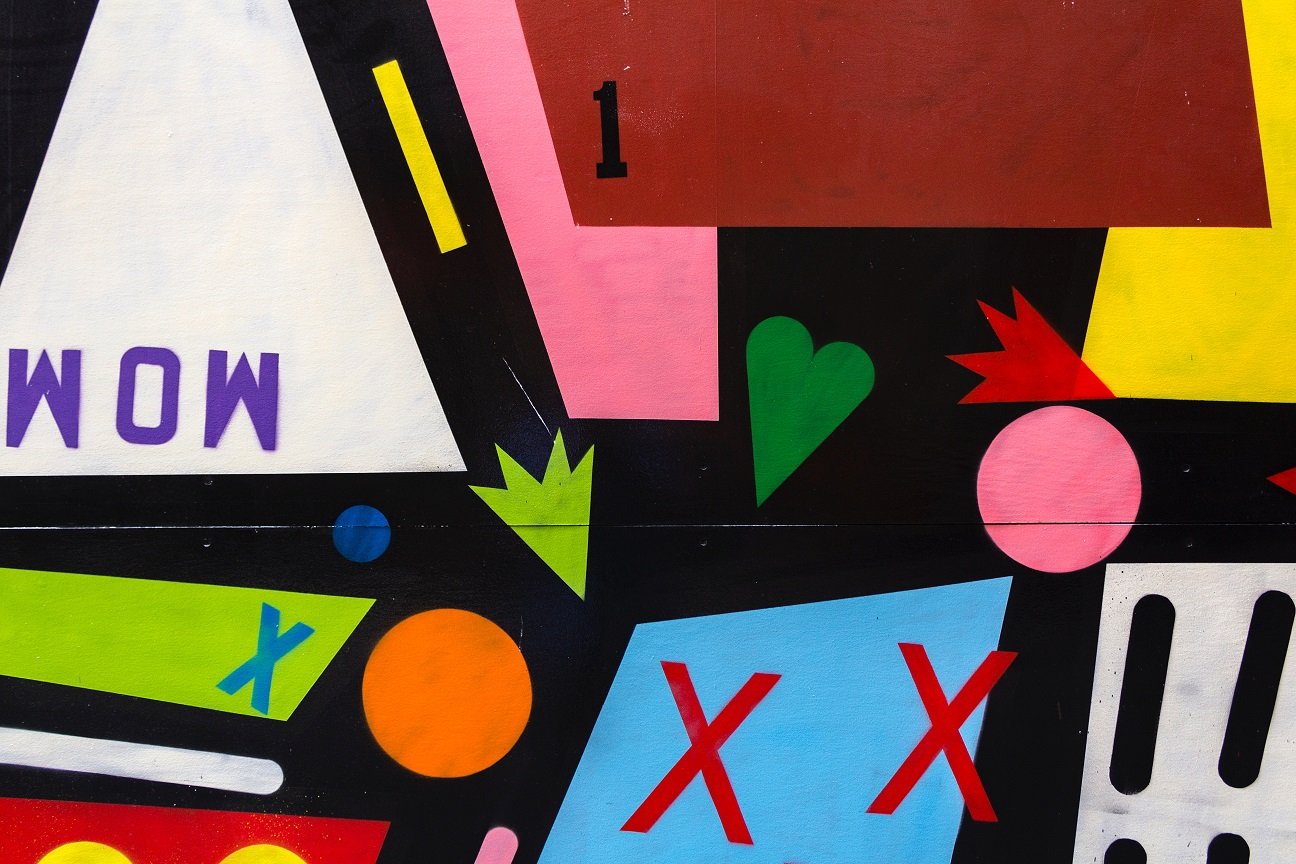 If you're about to embark on graphic design training, you're entering a world with endless creative possibilities—and just as many techniques, tools, and stylistic trends.
The design industry moves fast. To build a successful career in this field, you'll need to keep a close eye on the trends, while striving to find your own voice, and develop your own style.
Graphic design touches many different industries. Your clients could range from marketing agencies to design firms to authors to musicians to film producers.
Every project will have its own specifications and goals. It will be your job to meet those goals, satisfy your clients' preferences, and incorporate some of the latest trends—to keep your work relevant.
So what's hot in graphic design for 2019? These are 5 major trends to know (and use) as you start training this year.
1. Bright, bold Colour Gradients
This is a massive graphic design trend you'll find on every list. Colour gradients are everywhere this year. In design, gradient means a gradual transition from one hue to another. This approach adds drama, vibrancy, and originality to otherwise commonplace images.
We're seeing it used in backgrounds, like this example from the healthcare industry, courtesy of UX Planet: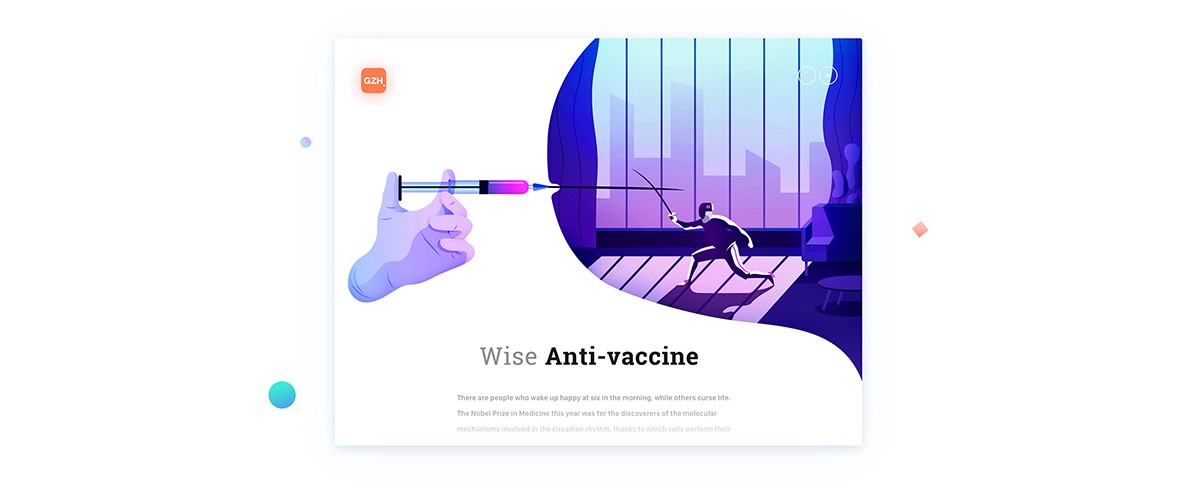 And here's another example, this time with gradient applied everywhere, giving the design depth, movement, and a hypnotic appeal (image courtesy of Just Creative):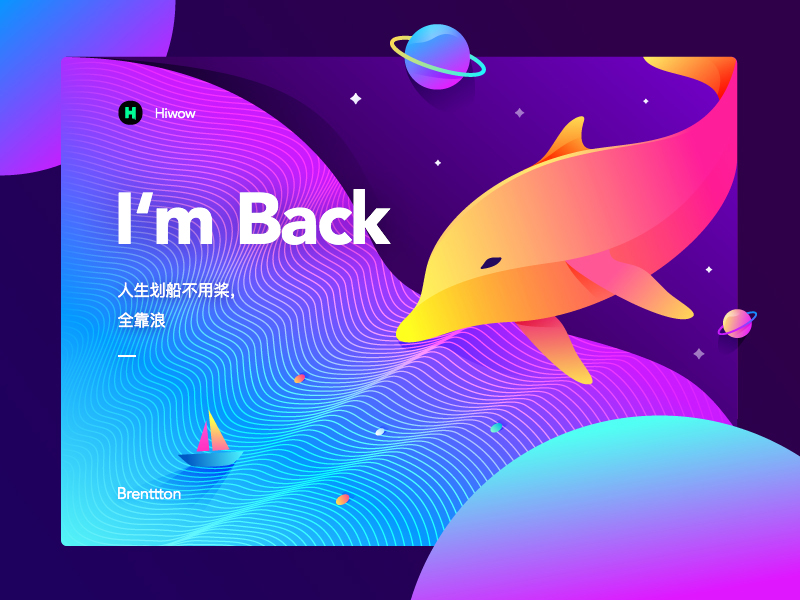 You can apply gradients using Adobe InDesign—an industry standard software you'll get plenty of practice with in graphic design training.
2. Original hand-drawn illustrations
In truth, this trend has been going strong for a few years now—and will continue to gain traction in 2019. Brands want to stand out. They also want to be seen as authentic. Done well, graphic design that incorporates custom illustrations meets both needs.
For one, hand-drawn designs are totally unique. You won't be relying on dreaded stock photos, which are widely considered boring, overused, and worst of all, de-personalized.
Secondly, illustrations give designers the opportunity to showcase their natural artistic talents. It's a chance to get creative, have fun, and genuinely entertain your audience.
Obviously, the way you use drawings will depend entirely on your client brief—but you'll see many companies embracing this trend, in a variety of ways, in the months to come.
Here we have two examples of illustration in graphic design, courtesy of 99Designs. The first is a packaging design; the second is a branding design.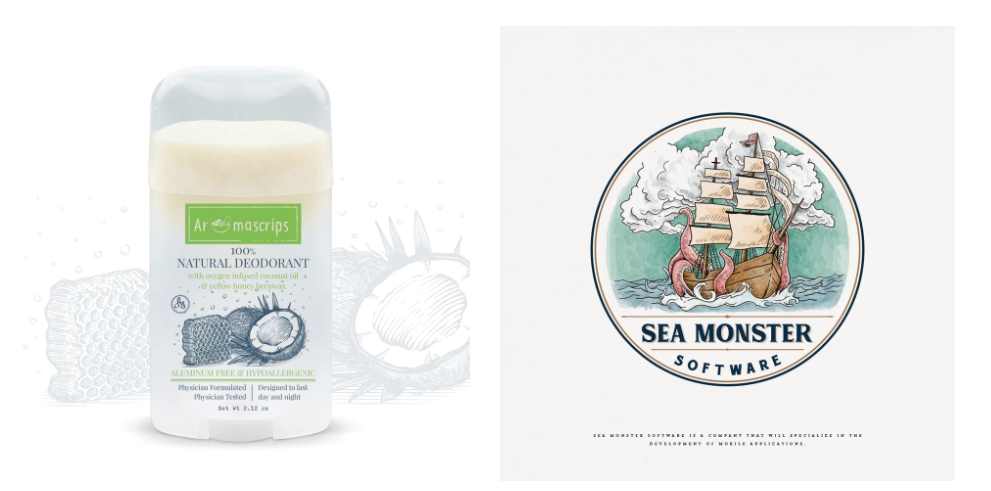 3. Futuristic motifs and patterns
Expect to see designers incorporating unexpected abstract patterns and effects this year, to help brands stand out and capture the imagination.
One example is the use of "futuristic" looking patterns, like this example, from BBC Two.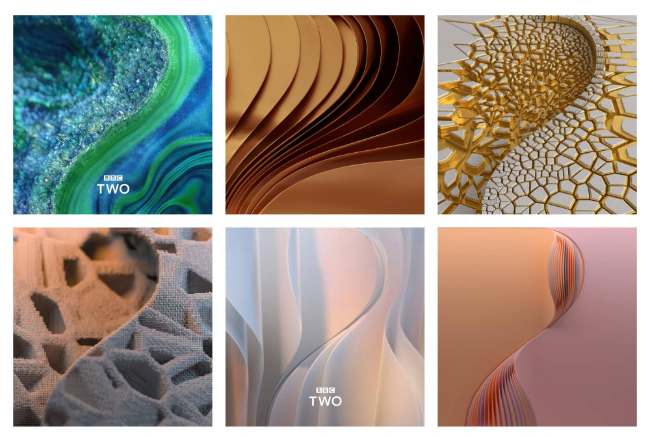 Source
These patterns and textures invoke a sense of mystery—of worlds unknown. They are provocative, unexpected, and definitely eye-catching. Hallmarks of this style include vivid colour, high contrast, and bold interplay between light and shadow.
Distortion effects is another way you'll see the futuristic trend play out in 2019. Design firm Venngage refers to this style as "glitches"—intentional disruptions in the image that make it feel like the message is "breaking up" or getting lost in transmission. Here's an example from Adidas.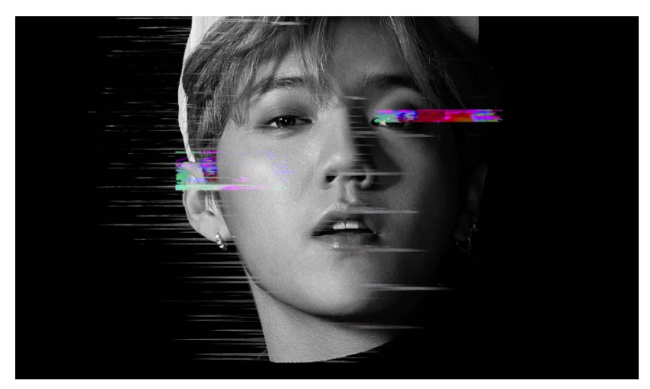 Source
On the whole, this trend feels like a backlash against carefully ordered, polished designs. The futuristic trend has elements of roughness, dystopia, and nature in full force. This is a very intriguing approach to consider for your design projects this year.
4. Asymmetrical, or "broken grid" layouts
One of the first things you'll learn in graphic design training is how to use a grid. Grids help you plan your designs, organize key elements, and decide where the focal points will be. They are essential for achieving balance, defining proportion, and telling your audience how to interpret your design.
Grids are an extremely helpful tool and proven approach, but...some of the best designs go completely off-grid, and are hugely successful.
It's a "learn the rules to break them" scenario, and we'll be seeing a lot of it in 2019. This is the year of asymmetrical, or broken grid designs, where compositions don't fit the mold and slide right off the page.
Here's a great example, from Elegant Seagulls, a creative design agency who applied the broken grid technique to their website homepage.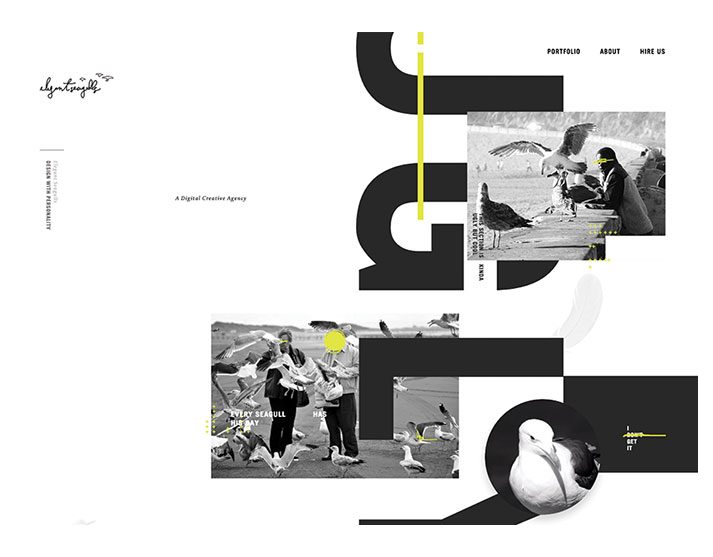 In this style, elements appear to continue off-screen, and nothing is positioned quite where you'd expect. The result? It's eye-catching, memorable, and disruptive of tradition. Everything you want to be as a designer in 2019.
5. Mid-century modern aesthetic
In recent years, we've seen mid-century modern exert a very heavy influence on fashion and interior design. Pinterest and Instagram are overflowing with images of the perfect mid-century sofa, lamp, coffee table, art work, living room....and on and on.
It's an obsession. And this year, it's hitting the world of graphic design. Industry experts are forecasting the mid-century modern aesthetic will dominate web and print work this year—featuring clean lines, bold colour, and beautiful custom illustrations.
Here's a look at two good examples, courtesy of 99Designs.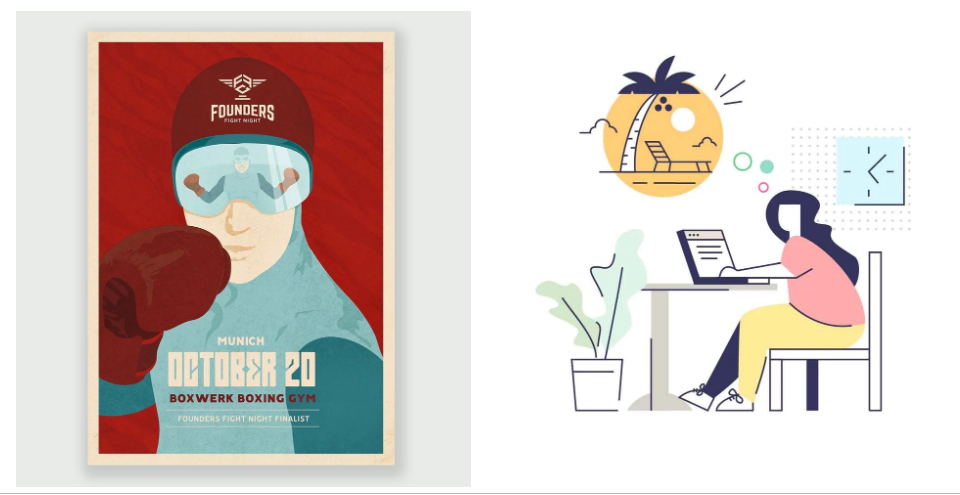 And there you have it. Five fascinating design trends to inspire the creative projects you'll be working on this year, in graphic design training.
Still comparing design colleges, and looking for a program to start your career? Explore the Graphic Design Program available at Herzing College, Toronto campus.
Use the links below to browse courses, learn more about graphic design careers, and connect with a knowledgeable admissions advisor. We're here to help!
Get fast, free information about admissions, courses, tuition, financial aid, and much more.
See examples of student work, learn more about the program, and chat live with an admissions advisor. Get your questions answered online, and start planning your next step.