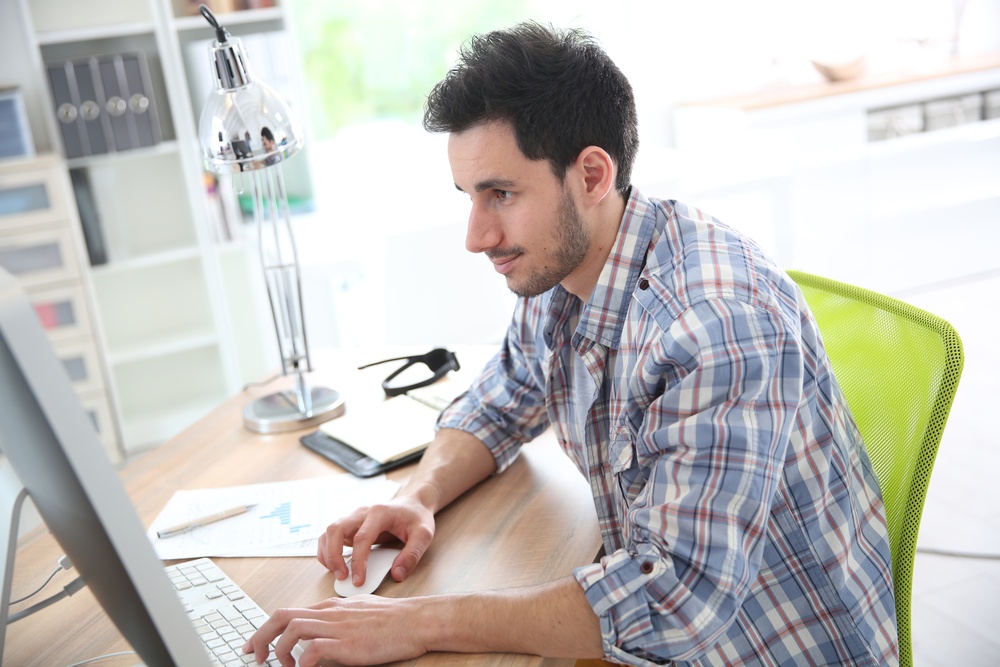 Creativity, an interest in digital media, a talent for communication, and a drive to connect with others through visuals: all of these things point you toward a career in graphic design.
But these days, graphic design spills over into website creation and online marketing—it encompasses print, digital, coding, and illustration. What skillset should you be looking to build to excel in such a fast-evolving field?
Does it make sense to pursue a graphic design diploma or web design training?
In this post, we look at the fundamental differences between graphic and web design, where these careers overlap, and your best bet for entry-level training.
Read on to learn why combined graphic/web design programs make the most sense for today's job market—plus the latest employment and salary stats for Toronto-based designers.
Graphic Design VS Web Design: What's the difference?
If you're considering a design career, and looking at web and graphic design diplomas, you're probably asking yourself, what's the real difference between these two careers?
You're not the only one feeling confused. Plenty of people misunderstand where the line is between graphic design and web design. And since so many jobs require skills in both areas, that line becomes blurrier all the time.
But the truth is, there are some distinct differences between these two disciplines. Here are some of the skills and projects associated with graphic design work:
creating logos and visual branding strategies for businesses and organizations
developing the layout and production design of promotional materials, including brochures, billboards, magazines, print advertisements, product packaging, and corporate reports
creating digital graphics for social media posts, banner display ads, web pages, and infographics
Web design, on the other hand, is all about the visual presentation, or "look and feel" of a website. Web design is not the same as web development—the actual coding, or programming, of a website.
However, web designers should have a basic grasp of how web pages are coded, to make sure the concepts they create are actually feasible, user-friendly, etc. Skills and projects for web designers include:
designing the graphical layout of a new website or mobile application
updating existing websites with new visual content
figuring out how content should be organized on a website (categorizing content and designing the navigation, based on client goals)
There is definitely overlap between these two careers. However, not all graphic designers have web design skills—and not all web designers are capable of performing the full range of graphic design tasks.
Increasingly, marketing/advertising agencies and private companies want designers who can do it all, from print work to web graphics; from corporate branding to website design; from basic coding to billboard ads.
Most employers won't make a clear distinction between graphic and web design skills when hiring for a new position, so building expertise in both areas is key.
Combining Web & Graphic Design Training for Maximum Job Options
If you're looking to break into the design field, it's wise to choose a diploma program that combines web and graphic design training. This means you'll get a grounding in a range of essential skills, such as:
fundamental graphic design principles
fundamental web design theory
industry standard design software and programming skills (Photoshop, InDesign, Illustrator, Dreamweaver, CSS, Javascript, HTML, PHP, MySQL)
layout and design production for

both

print and web
With skills in both domains, you'll be prepared to work with clients on a wide variety of print and digital projects. You can expect to find employment at:
design/marketing/advertising agencies
in-house positions with businesses, educational institutions, non-profits, etc.
Career Outlook & Salary for Graphic/Web Designers in Ontario
Living in the GTA, and wondering what your employment prospects will be after graphic/web design college?
According to the latest research from the Government of Canada Job Bank, graphic and web designers can expect stable demand for their services in Ontario over the next several years.
The Job Bank gives this profession a 2/3 star-rating for demand, which means you'll have to compete for entry-level positions after graduation—but the field is growing.
The vast majority of graphic/web designers in Ontario currently work for architectural, engineering, and design services firms—and a large portion are freelancers.
What kind of salary can you expect to earn?
Statistics Canada pegs the starting salary for this profession at about $31,000/year. As of 2017, the median salary for graphic/web designers in Toronto was about $54,000—and at the highest end of the pay scale, Toronto designers are making approximately $90,000.
Interested in learning more about combined graphic and web design training?
Take a look at Herzing College's special Dual Diploma Offer for graphic and web design students. Complete the Web Site Design Program, and enroll in the Computer Graphic Design Diploma for free—and vice versa. Get two design diplomas for the price of one!
Click below to explore both programs, learn more about the Dual Diploma Offer, or chat live with a friendly advisor. We're here to help!