if you're looking for a quick healthcare training program, pharmacy assistant is a great option.
It's one of the shortest healthcare diplomas out there.
But before you jump in, it's really important to look at other factors besides length of training.
We're talking about key points like what the job involves, required skills, career outlook, and whether it's a good match for your interests and goals.
That's what this post is all about. Our goal is to help you figure out if becoming a pharmacy assistant is right for you.
Start by asking yourself these 6 questions.
1. do you have good communication & customer service skills?
Pharmacy assistants are the "face" of the pharmacy. They greet customers, handle the phones, answer questions about products, accept incoming prescriptions, and work the cash register.
In hospital pharmacies, assistants also work closely with nurses and doctors, helping to prepare IVs and other prescriptions for patients.
This role is all about communication and customer service!
Do you enjoy meeting new people? Are you patient, compassionate, and easy to talk to?
These are key skills for pharmacy assistants. If you don't really like dealing with people, this career probably isn't a good fit.
2. Are you organized and careful with details?
Are you able to focus on a task for a sustained period of time? Are you good at remembering steps and procedures, and noticing small details?
These are essential skills for pharmacy assistants.
In this role, you'll be responsible for processing prescriptions, counting out pills, compounding solutions, calculating dosages, managing inventory, and other important tasks where organization and attention to detail are essential.
Both community and hospital pharmacies have strict protocols and operating procedures, which assistants must learn and follow.
3. Are you comfortable working with computers?
You don't need to be an IT expert to become a pharmacy assistant. But you do need to learn some software programs and computer skills to succeed in this career.
Modern pharmacies use computerized systems like Pro-Pharm and Nexxsys for a range of tasks.
On a daily basis, you'll be using these tools for patient record-keeping, inventory management, supplier and doctor information, and generating prescription labels.
Pharmacy assistant training will teach you exactly how to use the software, including a lot of hands-on practice. But you need to be willing to keep learning new technology as you advance in your career.
4. Do you have an interest in pharmacology?
If you want to become a pharmacy assistant, you should have a genuine interest in pharmacology.
That includes learning about generic and brand name drugs, over-the-counter-products, compounding, and government drug regulations.
This is the main focus of pharmacy assistant training. And once you're at work, you'll be helping clients understand the products and how to use them.
If you have no interest in these topics, you won't find much satisfaction in the job!
5. Can you work on your feet for extended periods?
Like many healthcare professionals, pharmacy assistants spend a lot of time on their feet.
You'll need a certain degree of physical stamina to do this job well. Serious back or joint issues can be a real problem when you're working in a busy retail or hospital pharmacy.
Pharmacy assistants are typically very active. They are expected to juggle multiple tasks and maintain a high level of productivity.
6. Is there demand for pharmacy assistants where you live?
It's always smart to research demand for a profession before you invest in training. You don't want to be stuck without work after spending time and money on school.
If you're thinking of becoming a pharmacy assistant, first take a look at job opportunities in your city.
The Government of Canada Job Bank has current info on career outlook for every profession in every part of Canada.
Pharmacy aides get 3 stars for employment growth in almost every region of the province. That means demand is good, and expected to stay that way for the next few years.
Pharmacy Aide Career Outlook in Ontario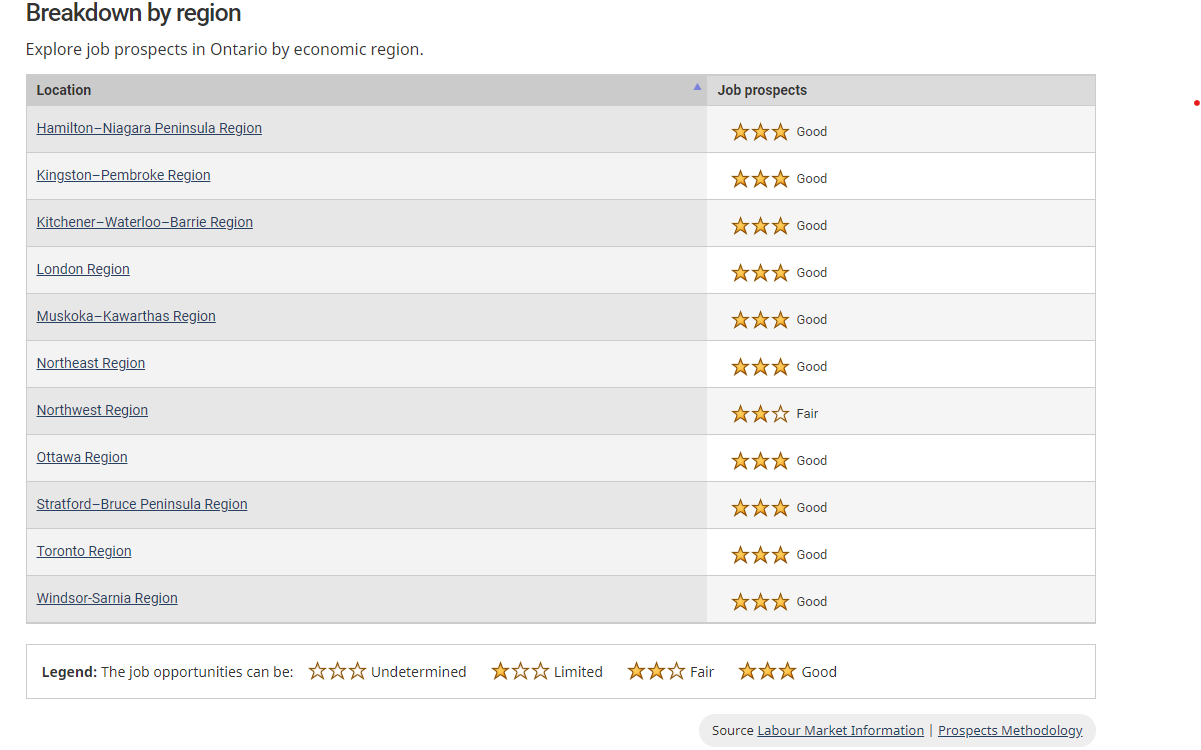 Source: Job Bank Career Outlook for Pharmacy Aide and Drugstore Dispensing Assistant
learn more about becoming a pharmacy assistant
Did you answer yes to all the questions on this list?
Your next step is to learn about training requirements for pharmacy assistants in Ontario.
Herzing College offers a comprehensive Pharmacy Assistant diploma at the Ottawa and Toronto campus.
Training takes just 10 months and includes a 4-week internship at a local pharmacy.
Our graduates are fully qualified to become pharmacy assistants at:
Retail pharmacies
Hospitals
Long term care facilities
Specialized compounding pharmacies
Pharmaceutical manufacturers
Still have questions about training, careers, or how to begin?
Click below to explore the program and chat live with admissions. We're here to help!